Image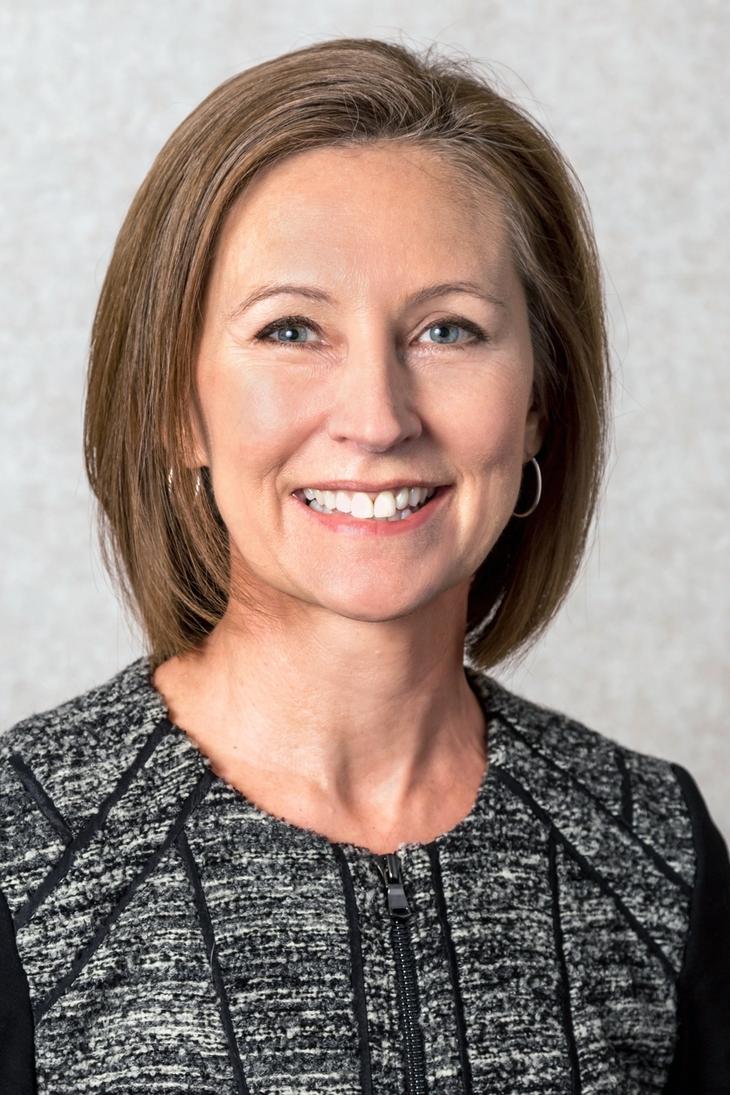 Credentials
PhD, MEng, RN, CCRP
Assistant Professor of Clinical Nursing
Director, Master of Clinical Research Program
Address (Line 2)
760 Kinnear Road
Shay B, Kennerly-Shah J, Neidecker M, Beatty S, Witkoff L, Brown N, Kraut E. (10/2018). Effect of a Pharmacist-Driven Monitoring Program and Electronic Health Record on Bleeding Log Completeness and Documentation. Journal of managed care & specialty pharmacy. 2018 Oct;24(10):1034-1039. doi: 10.18553/jmcp.2018.24.10.1034.
Krueger, Jennifer; Jones, Carolynn; Neidecker, Marjorie; Sponsor-site communication in device trials: evolution of a dedicated field clinical organization throughout clinical study execution. Clinical Researcher, September 2018 (Volume 32, Issue 8).
Chlan LL, Heiderscheit A, Skaar DJ, Neidecker MV. Economic evaluation of a patient-directed music intervention for ICU patients receiving mechanical ventilatory support. Critical care medicine. 05/2018:1. doi: 10.1097/CCM.0000000000003199.
Jones, C.J., Benner, J., Jelinek, K., Namenek Brouwer, R., Casey, B., Lanter, J., Neidecker, M.V. Academic preparation for clinical research roles: A professional pathway. Clinical Researcher, 2016 Dec;30(6):34-39. DOI: 10.14524/CR-16-0020.
Kitzmiller JP, Phelps MA, Neidecker MV, Apseloff G. Establishing a clinical pharmacology fellowship program for physicians, pharmacists, and pharmacologists: a newly-accredited interdisciplinary training program at the Ohio State University. Advances in Medical Education and Practice 2014 Jun 23;5:191-6. doi: 10.2147/AMEP.S60986.
Patel A, Reardon G, Nelson W, Philpot T, Neidecker M. Persistence of Warfarin Therapy for Residents in Long-term Care Who Have Atrial Fibrillation. Clinical Therapeutics 2013;35(11):1794-804. doi: 10.1016/j.clinthera.2013.09.010.
Reardon G, Nelson WW, Patel AA, Philpot T, Neidecker M. Warfarin for prevention of thrombosis among long-term care residents with atrial fibrillation: evidence of continuing low use despite consideration of stroke and bleeding risk. Drugs and Aging. 2013 June;30(6):417–428. doi: 10.1007/s40266-013-0067-y.
Reardon G, Patel A, Nelson W, Philpot T, Neidecker M. Usage of medications with high potential to interact with warfarin among atrial fibrillation residents in long-term care facilities. Expert Opinion in Pharmacotherapy 2013;14(2):165-73. doi: 10.1517/14656566.2013.747509.
Reardon G, Nelson W, Patel AA, Philpot T, Neidecker M. Prevalence of Atrial Fibrillation in U.S. Nursing Homes: Results from the National Nursing Home Survey 1985–2004. Journal of the American Medical Directors Association (JAMDA) 2012 Jul;13(6):529-34. doi: 10.1016/j.jamda.2012.03.007.
Neidecker M, Patel AA, Nelson WW, Reardon G. Use of Warfarin in Long-Term Care: A Systematic Review. BMC Geriatrics 2012;12:14. doi: 10.1186/1471-2318-12-14. "Highly accessed" article designation.
Levine DA, Neidecker MV, Kiefe CI, Karve S, Williams LS, Allison JJ. Racial and Ethnic Disparities in Access to Physician Care and Medications among US Stroke Survivors: The National Health Interview Survey Years 2000 to 2006. Neurology. 2011;76(1):53-61. doi: 10.1212/WNL.0b013e318203e952.
Neidecker MV, Davis-Ajami ML, Balkrishnan R, Feldman SR. Pharmacoeconomic considerations in treating actinic keratosis. Pharmacoeconomics. 2009;27(6):451-464. doi: 10.2165/00019053-200927060-00002.
News
New building will serve as a gateway facility for the health sciences campus
In recognition of the impact of the nursing profession on their family and the community, Gary and Jane Heminger have pledged a naming gift to the new building currently under construction for The Ohio State University College of Nursing.
Memphis, TN – Early diagnosis of Alzheimer's disease has been shown to reduce cost and improve patient outcomes, but current diagnostic approaches can be invasive and costly. A recent study, published in the Journal of Alzheimer's Disease, has found a novel way to identify a high potential for developing Alzheimer's disease before symptoms occur. Ray Romano, PhD, RN, completed the research as part of his PhD in the Nursing Science Program at the University of Tennessee Health Science Center (UTHSC) College of Graduate Health Sciences.
Calendar