Featured Image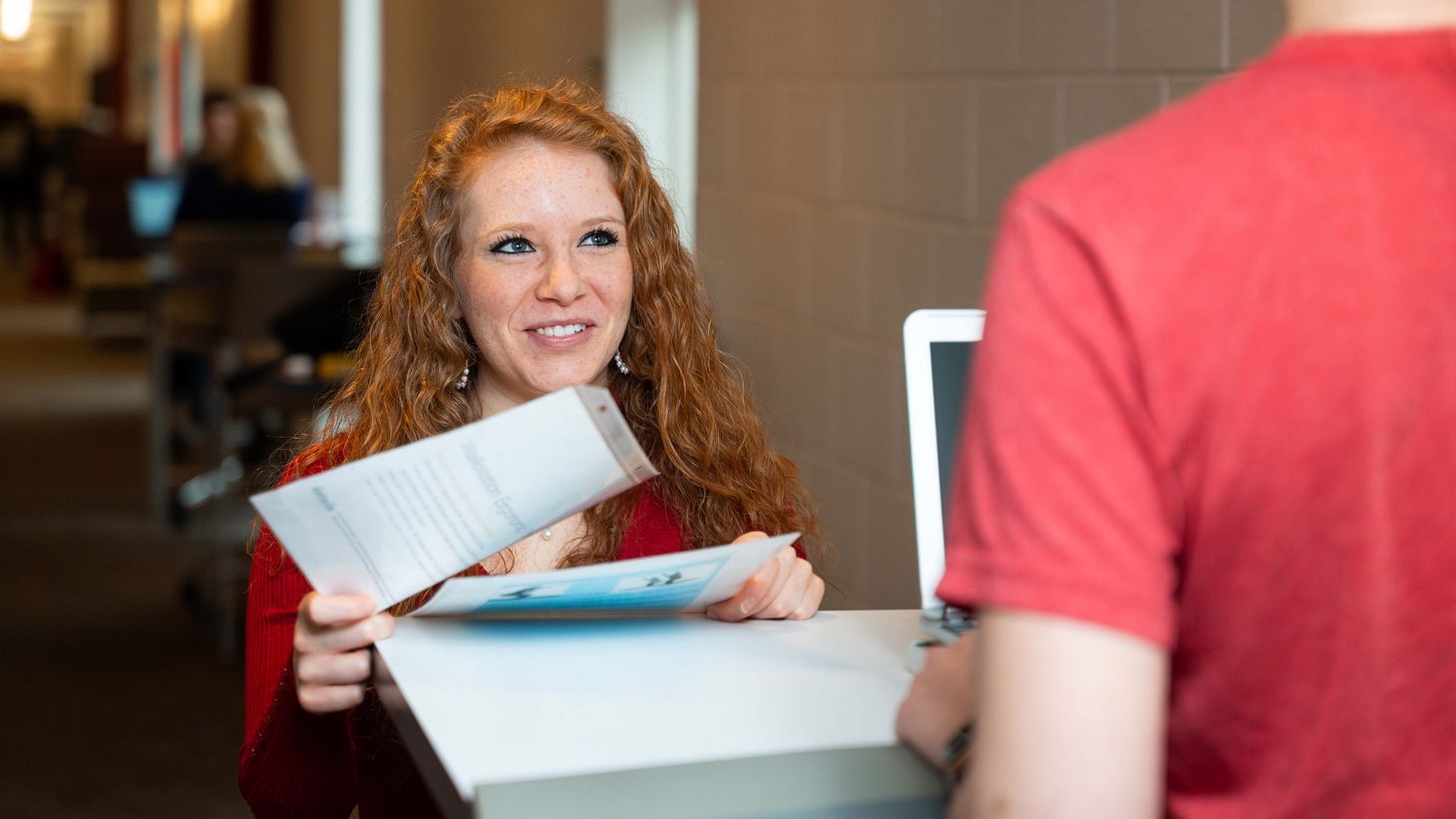 Compliance for incoming students
Upon admission into the College of Nursing you will receive a list of required certifications and medical documentation that must be completed in order to be eligible to attend classes. This includes two types of documentation: medical documentation and certifications and trainings. All medical documentation is submitted, tracked and verified through the Wilce Student Health Center. Deadlines for each requirement is specific to the student's program, curriculum plan and mode of instruction (i.e. online or in-person). You will be considered non-compliant if one or more of the requirements are unfulfilled. If you are non-compliant, you will be prohibited from attending clinical and/or health assessment. Please select your program below for your specific requirements, submission instructions and deadlines.
Compliance overview:
You are required to maintain a compliant status as long as you are enrolled in the College of Nursing.
The Office of Student Affairs and Success will send email notifications to those considered non-compliant or at-risk of becoming non-compliant. The at-risk status indicates a requirement will be expiring in the near future. Upon receiving the compliance notification to your osu.edu email account, it is your responsibility to take immediate action.
You must follow the submission instructions for each requirement. Compliance status will not be updated unless the correct documentation is submitted per instructions. Please allow time for processing as processing does not occur immediately upon submission. It can take up to 8-10 business days during peak season to process documentation. Your compliance status will be updated if you follow submission instructions and once documentation is fully processed. You can access the submission instructions one of two ways:

By selecting your program specific page
or
By logging into The Beacon. Please note compliance status will not be updated in the portal unless the correct documentation is submitted per instructions.

The Beacon provides a personalized summary of your compliance requirements with links and instructions for completing each item, as well as your curriculum plan.
A medical or religious exemption is requested for any immunization requirement, the exemption must be submitted Student Life Disability Services.
---
Updates relating to COVID-19:
Drug Screening - appointment now required
Due to COVID-19 the Wilce Student Health Center will no longer be accepting walk-ins for drug screening. As a result, we are no longer able to assign specific dates to new students to go to Wilce for drug screenings as done in the past. You are now required to make an appointment.

Wilce Student Health Center Hours:
Monday – Friday from 8:00 a.m. – noon and 1:00 p.m. – 4:30 p.m.
(appointment required)

Appointments for drug screens can be made online through MyBuckMD or by calling 614-292-4321.

To schedule online, students will log in to MyBuckMD with their OSU name.# and password, students will select "Appt. Scheduling" from the top navigation bar, then choose "Schedule Appt." to see the available services and appointment times. The reason for the appointment will be "Drug Screen Required by School" when selecting options from the list. Drug screens will NOT be able to be combined with other appointments for a Preventive Medicine service, so a completely separate appointment will need to be scheduled in order to do the drug screen at Wilce.

Health professional student vaccine/titer/TB testing - appointment now required
The Wilce Student Health Center remains open. They offer vaccination services on the following days and times:
Monday – Friday from 8:00 a.m. – 4:00 p.m.
(appointment required)

There is currently a 2-3 week wait time to be seen by the Wilce Student Health Center.

Appointments for vaccines, titers, and/or TB testing can be made online through MyBuckMD or by calling 614-292-4321. If you have questions, please contact Wilce at the number listed above or email shs@osu.edu.

Background check requirement
Fingerprinting services at the Ohio State Office of Human Resources have resumed, and are by appointment only. Please visit your program specific page below, click on BCI and FBI Background Check to view instructions regarding how to make an appointment and hours of operation.
---
Incoming students making an appointment for a drug screening at Wilce must wait until April 15.
---
Traditional BSN

RN to BSN

Graduate Entry

Traditional Master's

Post-Master's

BSN to DNP

Post-Master's DNP, Clinical Expert

Post-Master's DNP, Nurse Executive

BSN to PhD

PhD

School Nurse Professional Pupil Services Licensure Certificate

School Nurse Wellness Coordinator Certificate

Nurse Educator Certificate

Health and Wellness Coaching Certificate

Nurse Coaching Certificate
---