Featured Image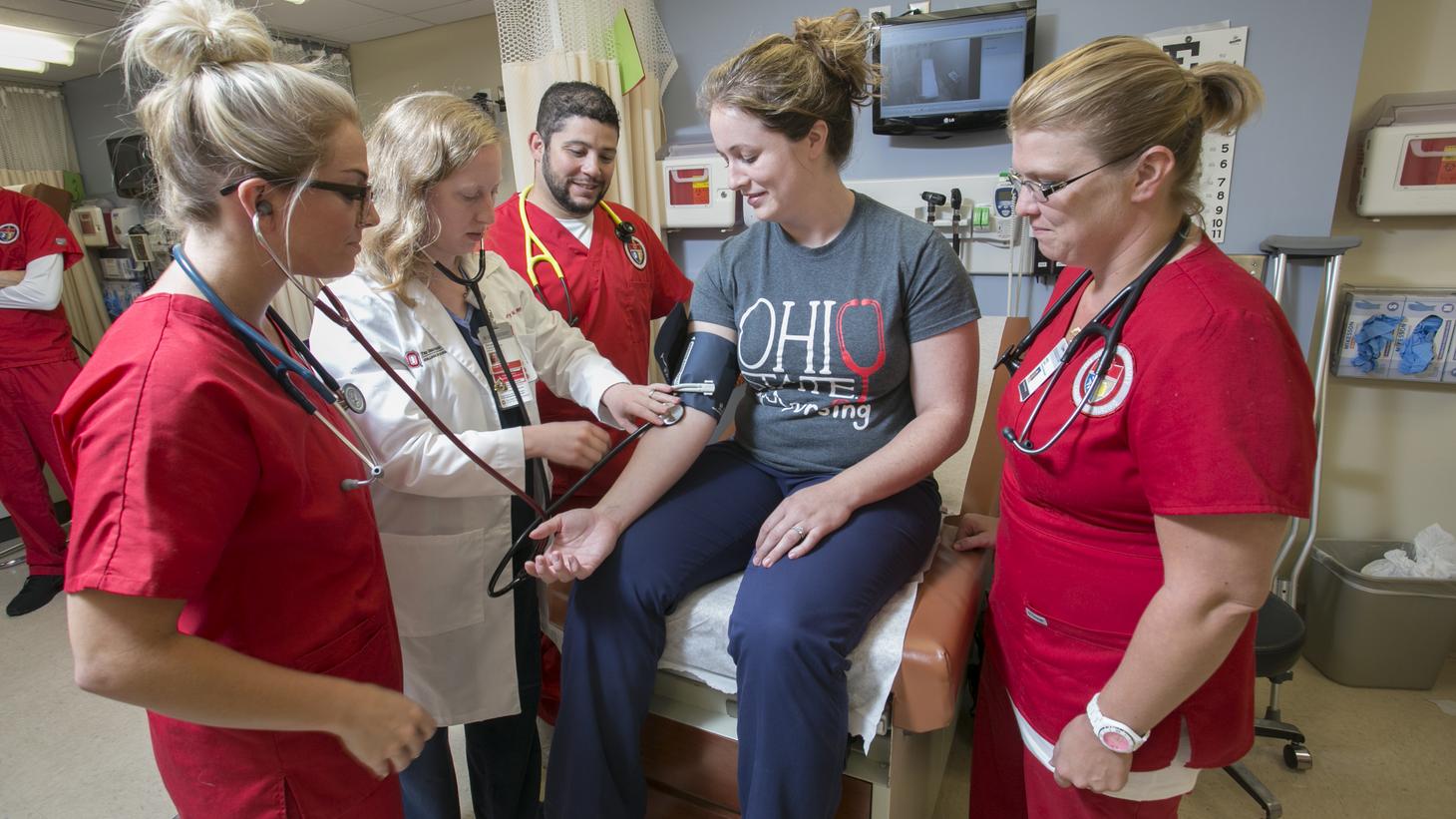 Graduate Entry Master of Science
When you complete a Master's in Nursing, you begin a journey that changes everything.
As one of the leading nursing programs in the country, we encourage students to dream about a world in which every person has an opportunity to achieve their optimal health. And then we prepare them to make that dream a reality. There are several areas of study in which you'll find the potential to not only change your own life, but change the lives of countless others. A Master of Science in Nursing from Ohio State is one of those rare opportunities.
The Graduate Entry option enables students with a bachelor's degree in a major other than nursing to earn a Master of Science in Nursing. Once prerequisites are fulfilled, necessary coursework for a master's degree can be completed in approximately three years of full-time, year-round study. Students select a specialty at the time of application to the Graduate Entry option. At the mid-point of the program, students take the National Council Licensure Examination (NCLEX) for Registered Nurses (RNs). Eligibility for certification in the specialty area will occur upon graduation.
The primary goal of the Graduate Entry option is to prepare graduates for advanced practice nursing in a variety of clinical settings ranging from private practices, clinics, hospitals and businesses to managed care organizations and governmental agencies. Students acquire knowledge, values and skills necessary for advanced practice nursing through coursework, clinical experience and research. At the heart of the master's program are active, collaborative relationships between faculty, The Ohio State University Medical Center's teaching hospitals and community-based preceptors.
Licensure/Certification Information
A professional license is required to practice in the field of this academic program, or to advance or specialize in that field. This program meets advanced practice registered nurse licensure requirements in the State of Ohio and is approved by the Ohio Department of Higher Education.
Ohio State academic programs are designed to prepare students to sit for applicable licensure or certification in Ohio. If you plan to pursue licensure or certification in a state other than Ohio, please review state educational requirements for licensure and certification and state licensing board contact information.
If you are planning to seek a professional license in a state other than Ohio, it is highly recommended that you contact the appropriate state licensing agency to seek information and guidance before beginning the program. In addition, online program availability may vary by state. For more information on state authorization requirements and disclosures related to online programs and state licensing board contact information, please visit the State Authorization website.
Summer 2024: Round 1
Open: Early August
Deadline: October 31
Decision: End of February
Summer 2024: Round 2*
Open: February 1
Deadline: March 1
Decision: End of April
*Applications for all specialties are open during Round 1. Only select APRN specialty applications are open during Round 2.
Upcoming overview sessions