Featured Image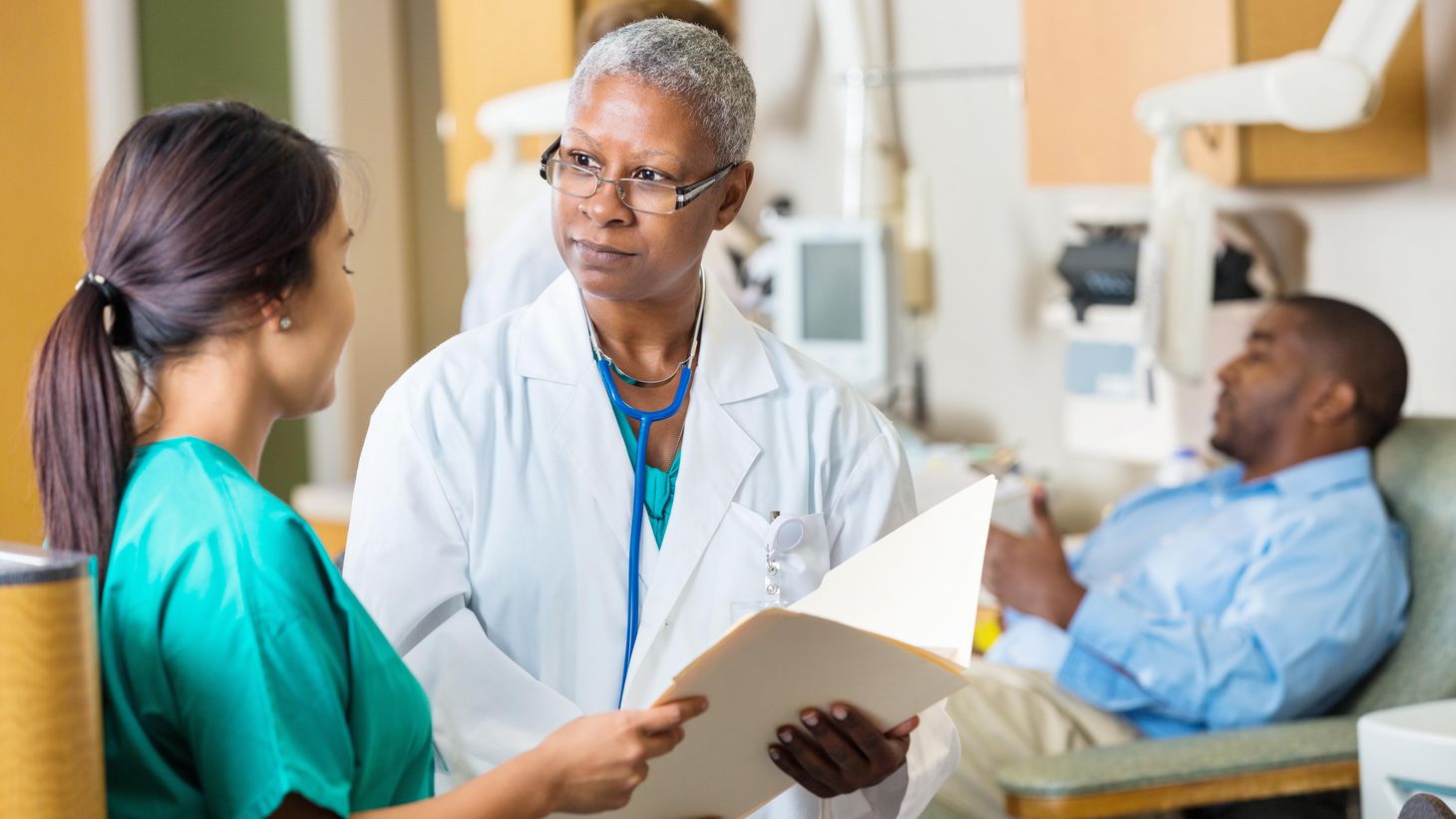 Post-Master's Study Option
The Post-Master's study option prepares practicing nurses who already have a master's degree in nursing for advanced specialty certification or a second specialty certification. Students in this program do not earn a degree from The Ohio State University. After you are admitted, you will work with a faculty advisor to create a curriculum plan to meet the certification requirements. You will complete any of the Ohio State coursework that was not included in your prior graduate program, as well as specialty coursework and precepted clinical placements for the specialty area. In order to waive courses completed at another institution, a transcript and a copy of the syllabus from the term the course was taken will be required.
Licensure and Certification Information
A professional license or certification is required to practice in the field of this academic program, or to advance or specialize in that field. This program meets advanced practice registered nurse licensure requirements in the State of Ohio and is approved by the Ohio Department of Higher Education.
Ohio State academic programs are designed to prepare students to sit for applicable licensure or certification in Ohio. If you plan to pursue licensure or certification in a state other than Ohio, please review state educational requirements for licensure and certification and state licensing board contact information at go.osu.edu/disclosures for online programs and go.osu.edu/onground for on-campus programs.
If you are planning to seek a professional license or certification in a state other than Ohio, it is highly recommended that you contact the appropriate state licensing agency to seek information and guidance before beginning the program. In addition, online program availability may vary by state. For more information on state authorization requirements and disclosures related to online programs and state licensing board contact information, please visit online.osu.edu/state-authorization/disclosures.
Distance Learning
The Ohio State University College of Nursing is proud to offer particular graduate-level specialty programs in a distance learning format. Here, coursework is completed entirely online and clinical experiences are completed in the student's area. Online coursework may be synchronous, requiring students to participate in the course at schedules times during the week, or asynchronous. Depending on the specialty, distance learning students may be required to visit the Ohio State campus up to three times throughout the entirety of the program. Some specialties do not require the student to visit campus at all. Typically, these visits are only a few days in length and students will be provided the dates far in advance to aid in preparing travel arrangements. Orientation and graduation are also held on-campus and all student are highly encouraged to participate, though not required.
State Authorization
At this time, The Ohio State University College of Nursing is authorized to enroll distance learning students in many U.S. states. However, due to varying state laws and regulations, there are also many states in which we are not currently permitted to offer distance learning programs. Residents of these states are not able to participate in the programs. Applicants are strongly encouraged to visit the University's Online Programs State Authorization webpage or email us at nursing@osu.edu to find out whether their program of interest is available in their home state. Please check back often, as the College and University are aggressively pursuing authorization in all 50 states. Residents outside of the U.S. are not able to participate in distance learning programs. Admission into a program is granted at the time of initial acceptance into the program and is dependent on program availability in the state where the student is physically located at the time of admission. If a student moves to a state other than the state where the student was physically present when admitted into the program, continuation within the program will depend on the availability of the program within the new state where the student is physically present. It is the student's responsibility to notify the institution of a change in physical presence.
The Post-Master's Study option admits students once a year for the Autumn semester. Applicants to the Adult Gerontology Acute Care and Adult Gerontology Primary Care specialties may begin the program in the Summer semester. The start of enrollment can be dependent upon the student's individual course of study.
Application Deadlines
Autumn 2023
| | | | |
| --- | --- | --- | --- |
| | Open | Deadline | Decision |
| Round 1 | Aug. 1 | Oct. 31 | End of February |
| Round 2* | Feb. 1 | Mar. 1 | End of April |
Autumn 2024
| | | | |
| --- | --- | --- | --- |
| | Open | Deadline | Decision |
| Round 1 | Aug. 1 | Oct. 31 | End of February |
| Round 2* | TBD | TBD | TBD |
*Applications for all specialties are open during Round 1. Only select APRN specialty applications are open during Round 2. View 2023 Round 2 specialties here.