Featured Image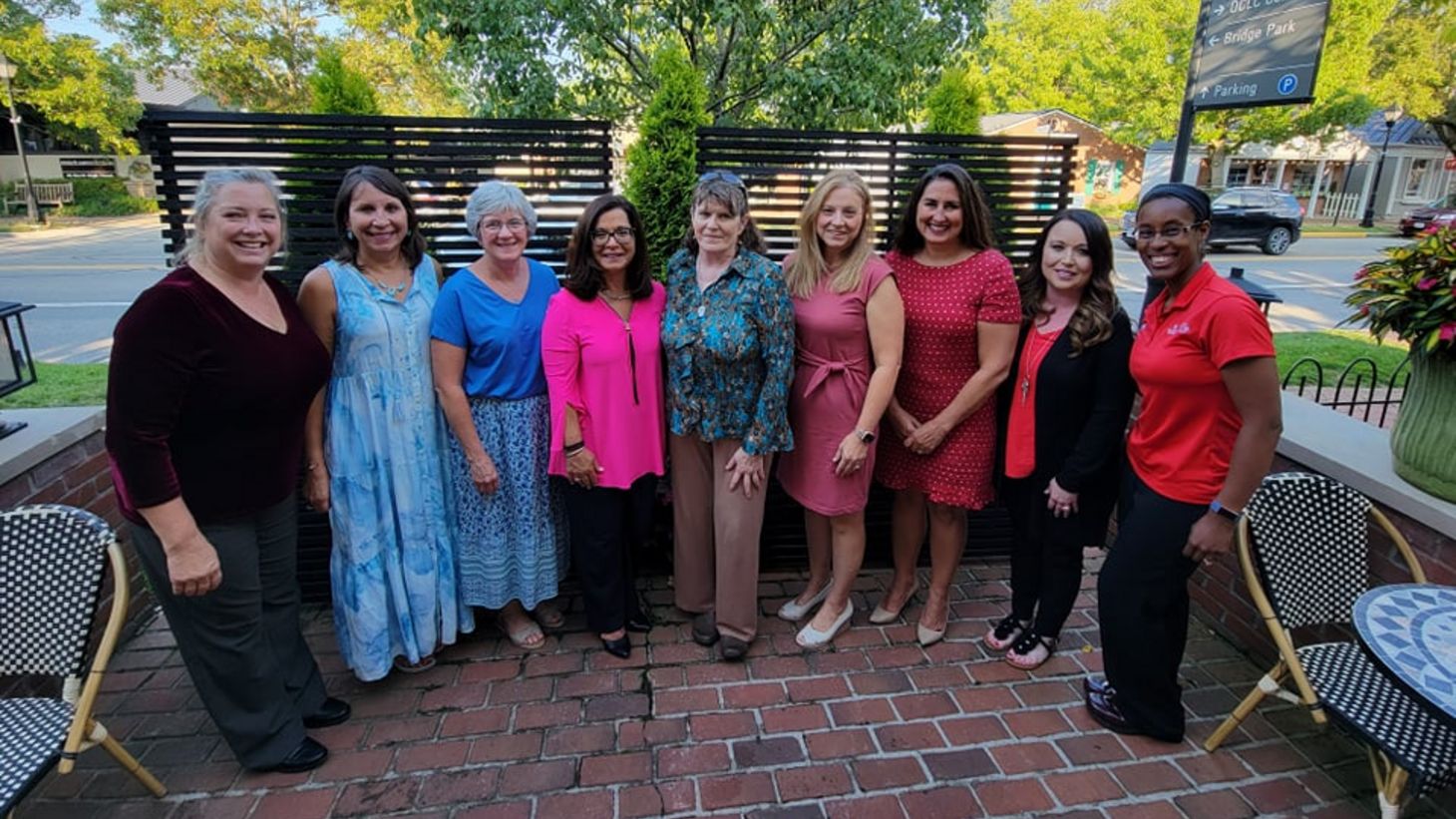 President:
Kristine Adams, 1992
President Elect:
Chris Fortney, 2002, 2006 MS, 2012 PhD
Treasurer:
Audra Hanners, 2017 MS
Board Members:
Peggy Agle, 1981
Julie Bernard, 1987
Teresa DiMeo, 1986, 1993 MS, 1995 Post-Master's
Michele Toomey, 2007
Amy Provenzano, 2017 MS
Maurkesha Young, 2020

The primary goal of The Ohio State University College of Nursing Alumni Society Board of Governors is to support and promote the advancement of the College of Nursing within and beyond The Ohio State University. Board members are expected to support educational and career opportunities for current College of Nursing students, facilitate communication, foster loyalty, promote fellowship and encourage philanthropy among and between alumni, faculty, staff, students and friends of the College of Nursing. Alumni who accept the three-year appointment are expected to fulfill the requirements and meet the responsibilities associated with board membership as stated below and in the Nursing Alumni Society Constitution and By-Laws.
What the College of Nursing expects from Board Members:
Meetings: Attend in person or by teleconference of at least 75% of meetings of the Nursing Alumni Society Board.
Committees: Actively serve on at least one standing committee of the board and help to plan appropriate activities and services. Identify prospects and actively recruit other alumni volunteers to serve on board committees.
Participation: Participate in College of Nursing Alumni programs and events, including Reunion Homecoming Weekend.
Philanthropy: Make an annual financial contribution to the College of Nursing which is sufficient to maintain sustaining membership status (minimum commitment, $75) in the OSU Alumni Association.
Communication: Serve as an ambassador for the Nursing Alumni Society and the College of Nursing; promote the college's brand and image and share knowledge and expertise about the college. Encourage fellow alumni and colleagues to become Sustaining Members of the Nursing Alumni Society.
What Board Members can expect from the College of Nursing:
Opportunities to be engaged with and give back to the College of Nursing.
Opportunities to network with alumni, students and the community via the College of Nursing related meetings and events.
Information regarding news, events, programs and research initiatives of the College of Nursing.
Staff provisions of necessary tools and support to facilitate and execute all alumni meeting and events.
To be considered for a Nursing Alumni Society Board position, please complete the online application.
If you would like additional information about the Nursing Alumni Society or have questions about board member responsibilities, please contact Olivia Cotton, director, alumni and constituent engagement, at nursingalumni@osu.edu or 614-688-2255.