Featured Image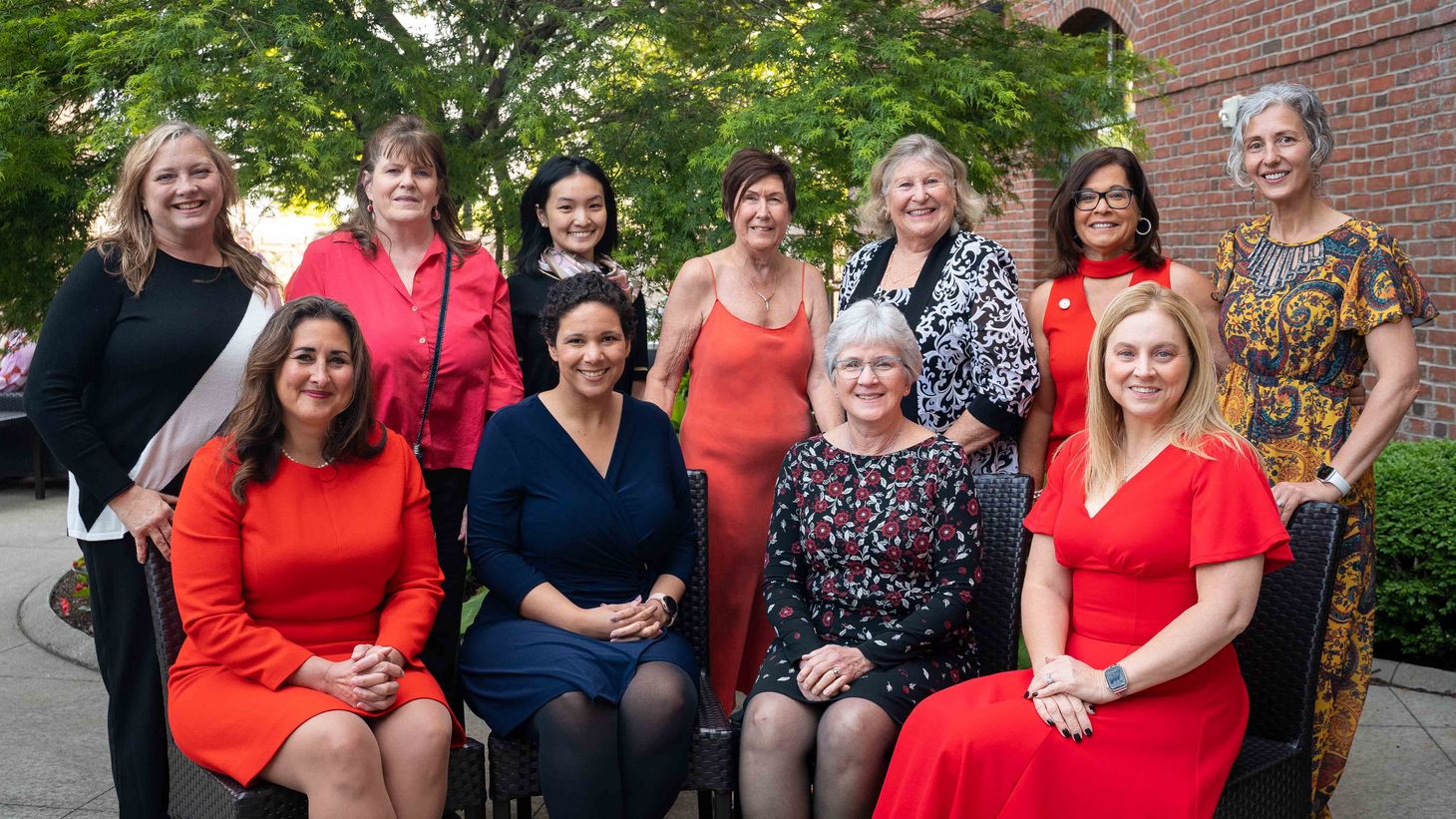 President:
Chris Fortney, 2002, 2006 MS, 2012 PhD
President Elect:
Patricia Sealing, 1971, MS 1974
Treasurer:
Diana Sullivan, 1997
Board members:
Peggy Agle, 1981
Kim Regis, 2002, MS 2005, 2011
Alexandria Jones, 2007, MS 2010
Kathleen Bringarner, 1978, MS 1980
Julie Bernard, 1987
Teresa DiMeo, 1986, 1993 MS, Post-Master's 1995
Yang Du, 2021
Kaitlin Vogeler, 2021
The primary goal of The Ohio State University College of Nursing Alumni Society Board of Governors is to support and promote the advancement of the College of Nursing within and beyond The Ohio State University. Board members are expected to support educational and career opportunities for current College of Nursing students, facilitate communication, foster loyalty, promote fellowship and encourage philanthropy among and between alumni, faculty, staff, students and friends of the College of Nursing. Alumni who accept the three-year appointment are expected to fulfill the requirements and meet the responsibilities associated with board membership as stated below and in the Nursing Alumni Society Constitution and By-Laws.
To be considered for a Nursing Alumni Society Board position, please complete the online application.
If you would like additional information about the Nursing Alumni Society or have questions about board member responsibilities, please contact Olivia Cotton, director, alumni and constituent engagement, at nursingalumni@osu.edu or 614-688-2255.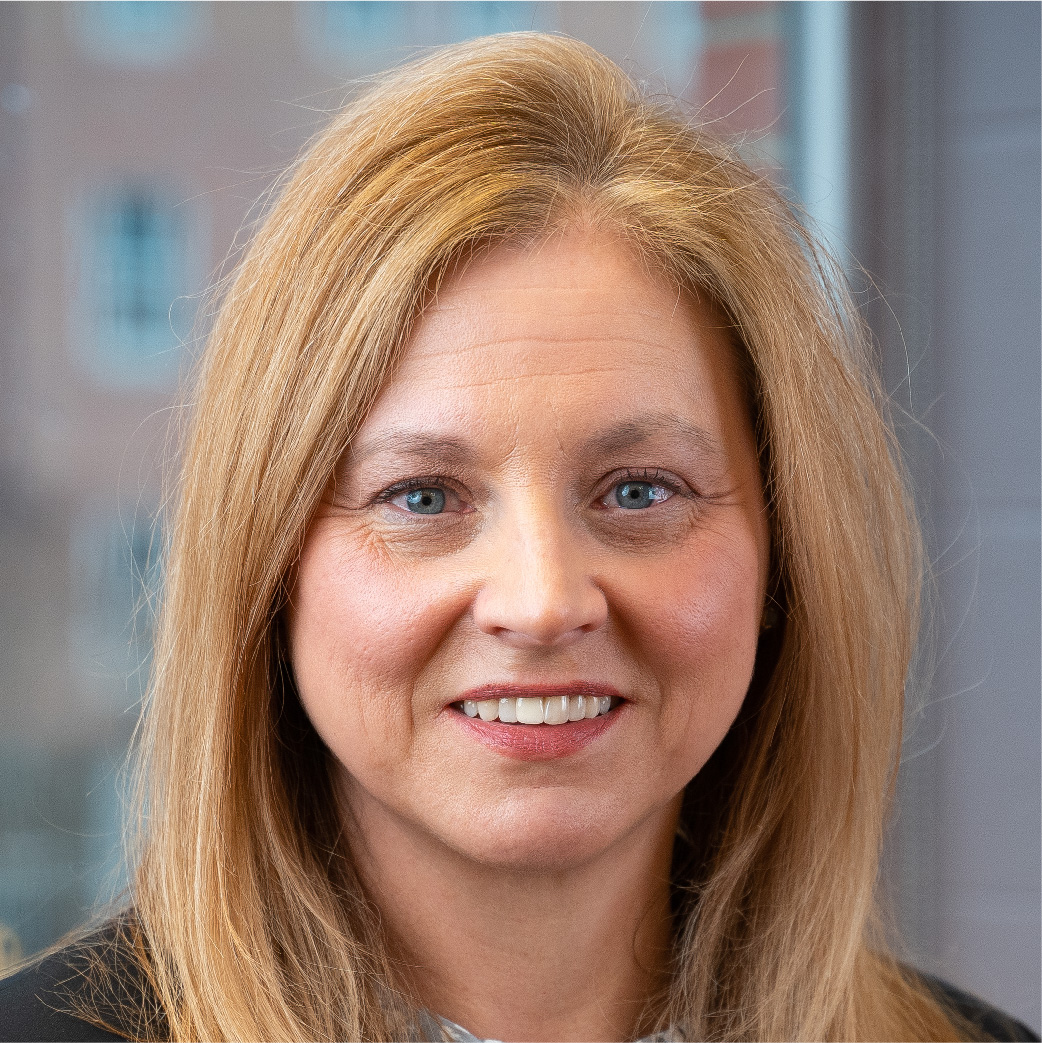 Chris Fortney, PhD, RN, FPCN (BSN '02, MS '06, PhD '12)
President, Nursing Alumni Society Board of Governors
Bio

Dr. Chris Fortney is an associate professor in The Martha S. Pitzer Center for Women, Children and Youth at The Ohio State University's College of Nursing. Fortney has built a research program based on the study of critically ill infants in the neonatal intensive care unit (NICU) and their families. She has highlighted the trajectories of critical illness, as well as how perceptions of symptoms and suffering influence parent satisfaction, decision-making and parent and nurse distress and coping. She has worked with a community advisory board to translate her research study materials into other languages to ensure that diverse perspectives can be captured and is currently investigating social determinants of health and other factors that may affect symptom assessment and management in the neonatal intensive care unit.  

A life-long resident of the state of Ohio, Chris is a four-time Ohio State graduate earning a Bachelor of Arts in Journalism (1992), Bachelor of Science in Nursing (2002), Master of Science in Nursing (2006) and PhD in Nursing (2012). Chris has been a member of the Board since 2018 and served as president-elect and chair of the Awards Committee. This is Chris' second time as a Nursing Alumni Society Board member. She first joined the Board as a graduate student and BSN alumna early-mid 2000s.

A nurse researcher, teacher and mentor, Chris also currently serves as the Research Committee Co-Chair of the National Association of Neonatal Nurses, Research Special Interest Group Co-Chair of the Hospice and Palliative Care Nurses Association, content expert for the Trainees and Early Career Neonatologists (TECAN) group of the American Academy of Pediatrics and an editorial board member of the journal Advances in Neonatal Care. She is also a Fellow of Palliative Care Nursing.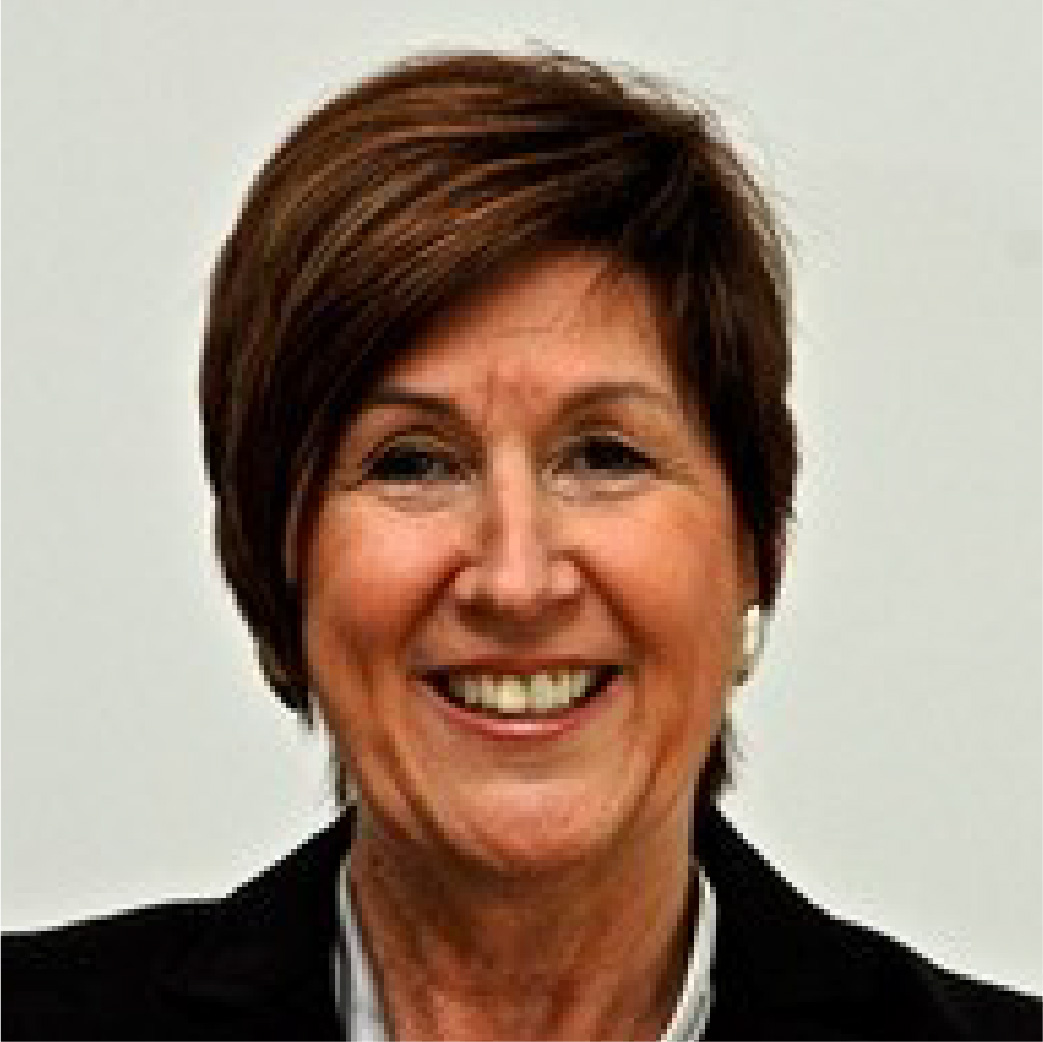 Patricia A. Sealing, MSN, RN (BSN '71, MS '74)
President-Elect; Membership Committee Co-chair, Nursing Alumni Society Board of Governors
Bio

Patricia Sealing, a nursing consultant, launched her consulting business 25 years ago driven by a passion to improve the patient and staff experience.  Her business focuses on program development, operations planning, organizational performance improvement, nurse recruitment and retention and interprofessional team facilitation. She serves community hospitals, women and children's hospitals, academic medical centers and architectural firms. Patricia is accomplished in building positive work environments for nurses and integrating patient experience design strategies throughout her work. Her clients' achievements have been recognized by the Emergency Nurses' Association's Lantern Award, ANCC Pathway of Excellence Program, AACN Beacon Award for Critical Care Excellence, the Society of Pediatric Nurses, Press Ganey and The Picker Institute. Patricia's clients describe her as innovative, thoughtful, collaborative and energetic. She graduated from The Ohio State University's College of Nursing with a Bachelor of Science in Nursing in 1971 and a Master of Science in Nursing in 1974.  Since then, she has pursued doctoral study at Temple University with a concentration in organizational development. Prior to launching her consulting business, Patricia held clinical, leadership and public policy positions in both women and children's advocacy organizations and hospitals.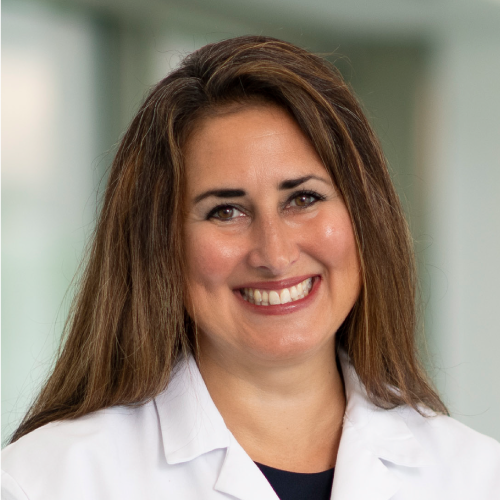 Kristine Adams, MS, CNP (MS '92)
Past President, Nursing Alumni Society Board of Governors
Bio

Kristine Adams is the Associate Chief Nursing Officer for Care Management and Ambulatory Services for the Cleveland Clinic Health System. In her role, she directs care management, care coordination, ambulatory nursing, home care, hospice and post-acute nursing practice. She is responsible for oversight of quality, safety, regulatory compliance and operational activities and collaborates with executive leadership in the development and implementation of strategic operations. 

Adams began her career in 1992 as a staff nurse at Sparrow Hospital in Lansing, Michigan. She joined Cleveland Clinic Fairview Hospital in 2008 and became a nurse practitioner in 2010. She has worked in numerous nursing specialty areas at various hospitals, as well as the free clinic setting. She was a 2013 recipient of the Greater Cleveland Nurse's Association Faces of Care Award, the 2007 recipient of Cleveland Clinic's Louise McNamara Award for Excellence in Leadership and Clinical Nursing and a 2020 recipient of the Cleveland Clinic Nurse Lifetime Achievement Award. She lectures frequently at Ursuline College and Case Western Reserve University on Population Health Management and Health Care Policy.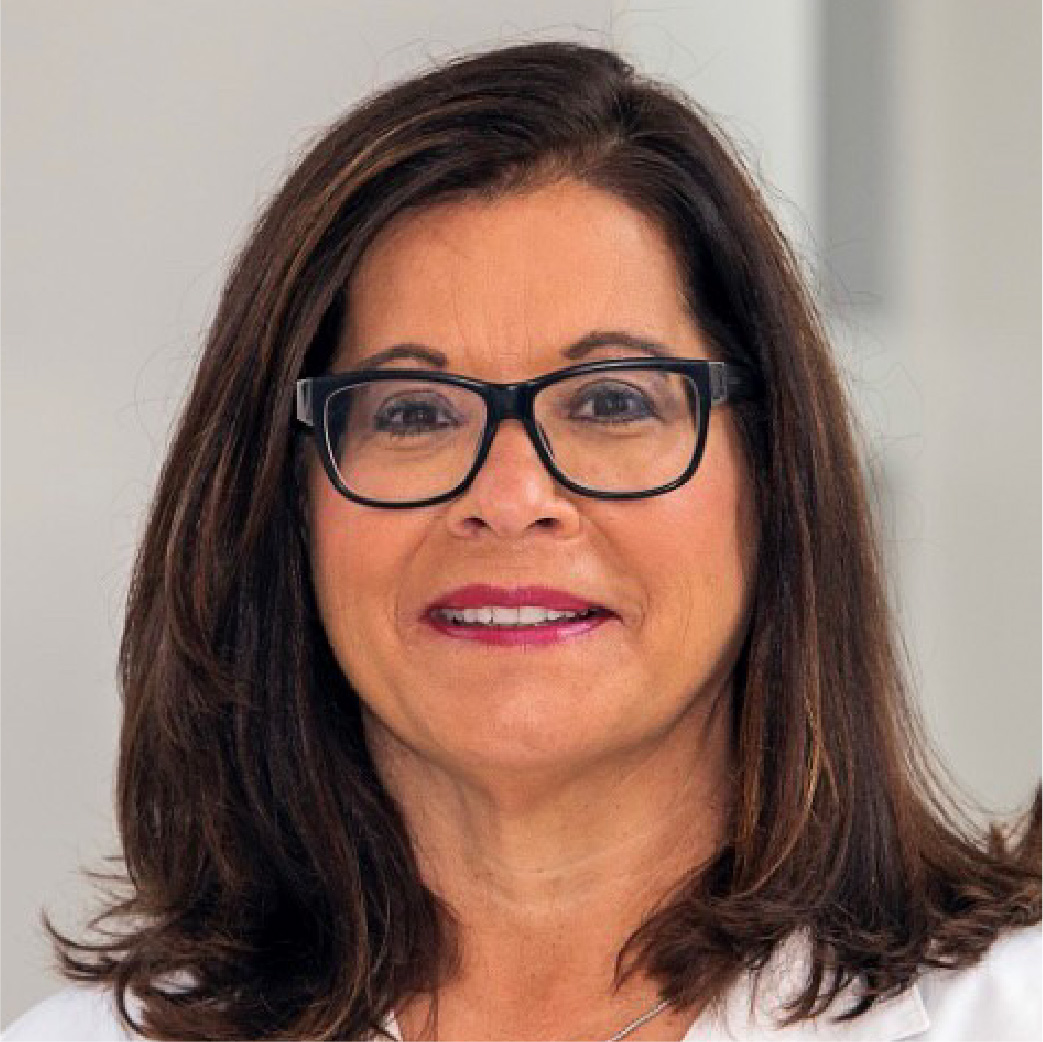 Teresa A. DiMeo, MS, APRN-CNP, CNOR (BSN '86, MS '93)
Member, Nursing Alumni Society Board of Governors
Bio

Teresa DiMeo is a Nurse Practitioner and Assistant Clinical Professor at The Ohio State University's Wexner Medical Center in the Department of Orthopedics, division of hand upper extremity. She works on a team of seven surgeons and four physician assistants. The Level One Trauma Center division services patients with injuries from shoulder to fingertip. Teresa is also a certified nurse in the operating room. She sees patients in independent clinics, first assists in the operating room, participates in research and teaching. She works with fellows, residents, medical students and is a preceptor for nurse practitioner students.  

Teresa graduated from Ohio State's College of Nursing with a Bachelor of Science in Nursing in 1986 and a Master of Science in Nursing in 1993 as a Clinical Nurse Specialist. She then continued her post-master's program as a nurse practitioner. She has worked at Ohio State's Wexner Medical Center for her entire 36-year career in many different roles. Teresa has been the recipient of the Medical Center Clinical Excellence Award, received the Dorothy Cornelis Scholarship, Gail Johannes Award for Long Term Service and most recently the OAAPN Ohio Clinical Excellence Award.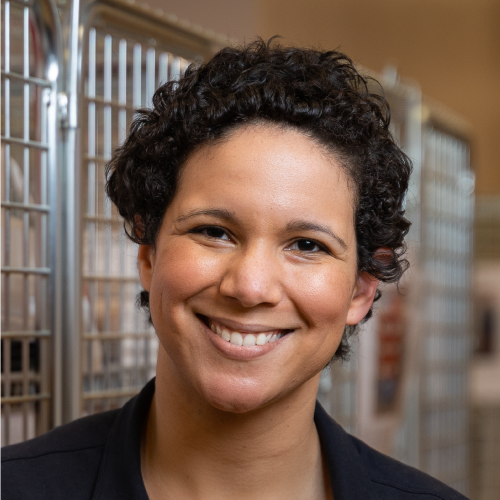 Alexandria Jones, MS, RN, CPH (BSN '07, MS '10)
Member, Nursing Alumni Society Board of Governors
Bio

Alexandria Jones has dedicated her career, actions and talents toward improving the health and equity of our community. In her roles as Franklin County Public Health (FCPH) Assistant Health Commissioner and Director of Prevention & Wellness, president of the Ohio Public Health Association and collaborator with community stakeholders including The Ohio State University's College of Nursing, Jones takes an innovative, energetic and problem-solving approach in overcoming obstacles and improving outcomes.  

As an Assistant Health Commissioner and Director of Prevention & Wellness at FCPH, Jones oversees the Departments of Immunizations, Maternal and Child Health and Infectious Diseases. She works with staff and community stakeholders to identify, report, analyze and resolve health issues that arise among a population of 480,000 within the FCPH jurisdiction. Jones was proactive in monitoring and managing the largest statewide hepatitis A outbreak in 25 years. Her FCPH team, in collaboration with Columbus Public Health (CPH), investigated over 436 cases of hepatitis A. Additionally, FCPH and CPH vaccinated over 7,000 people who are at elevated risk to exposure or contraction of hepatitis A, including first responders, corrections inmates, homeless communities, and drug users.   

Jones readily stepped up to serve Franklin County as the COVID-19 Operations Section Chief. She oversaw the deliverables of 2.8 million COVID-19 related activities including public health case investigation, disease containment, public health order compliance, hotline support and mass vaccination. Jones was instrumental in working with community stakeholders by providing reopening plans in compliance with the State of Ohio Director's orders and providing technical assistance to community stakeholders such as K-12 schools, college/universities and congregate living settings.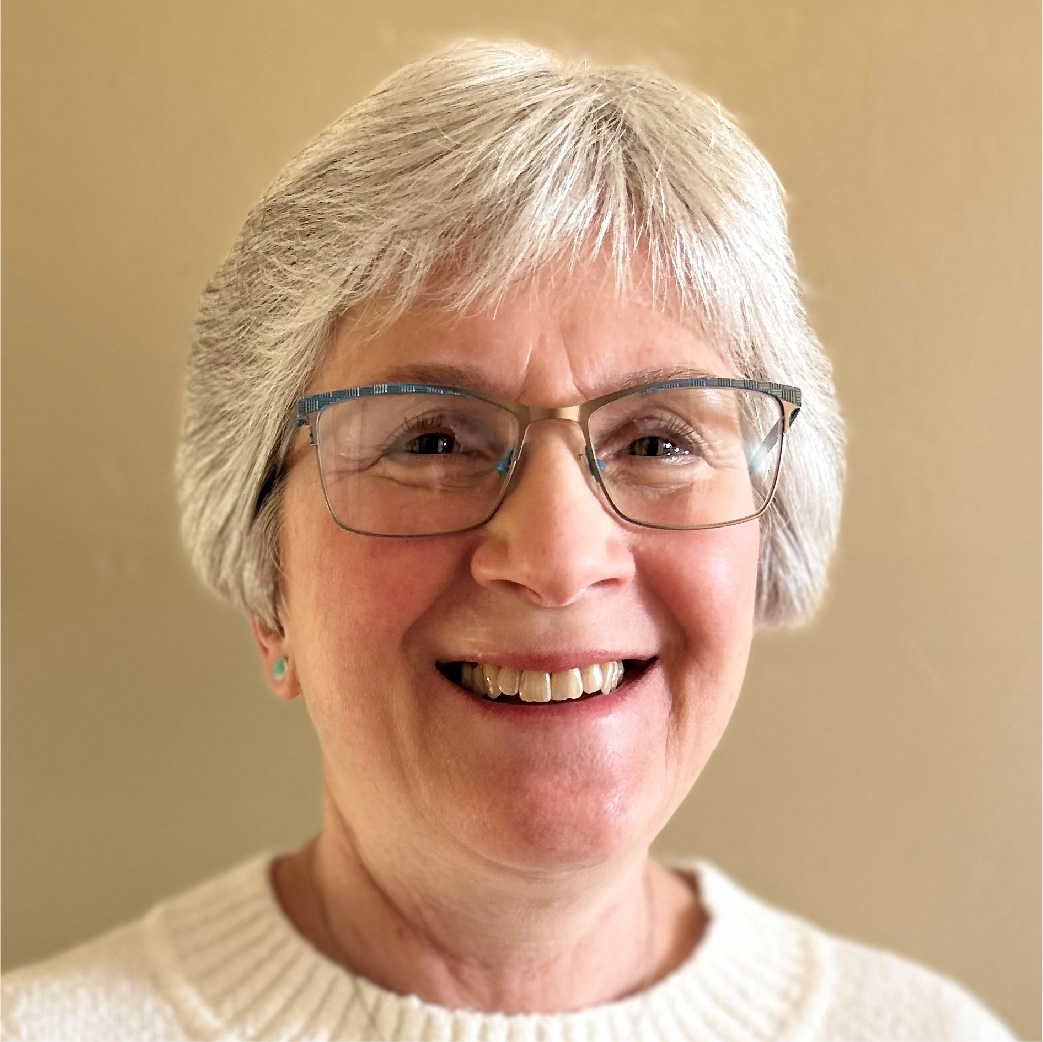 Peggy Baird Agle, RN (BSN '81)
Member; Nursing Alumni Society Board of Governors
Bio

Peggy graduated with a Bachelor of Science in Nursing from The Ohio State University College of Nursing in 1981. She has worked for the past 42 years in hospital and office settings. The majority of her work experience has been in the post-anesthesia care unit (PACU). She currently works part-time in the PACU at the Ohio Valley Surgical Hospital in Springfield, Ohio.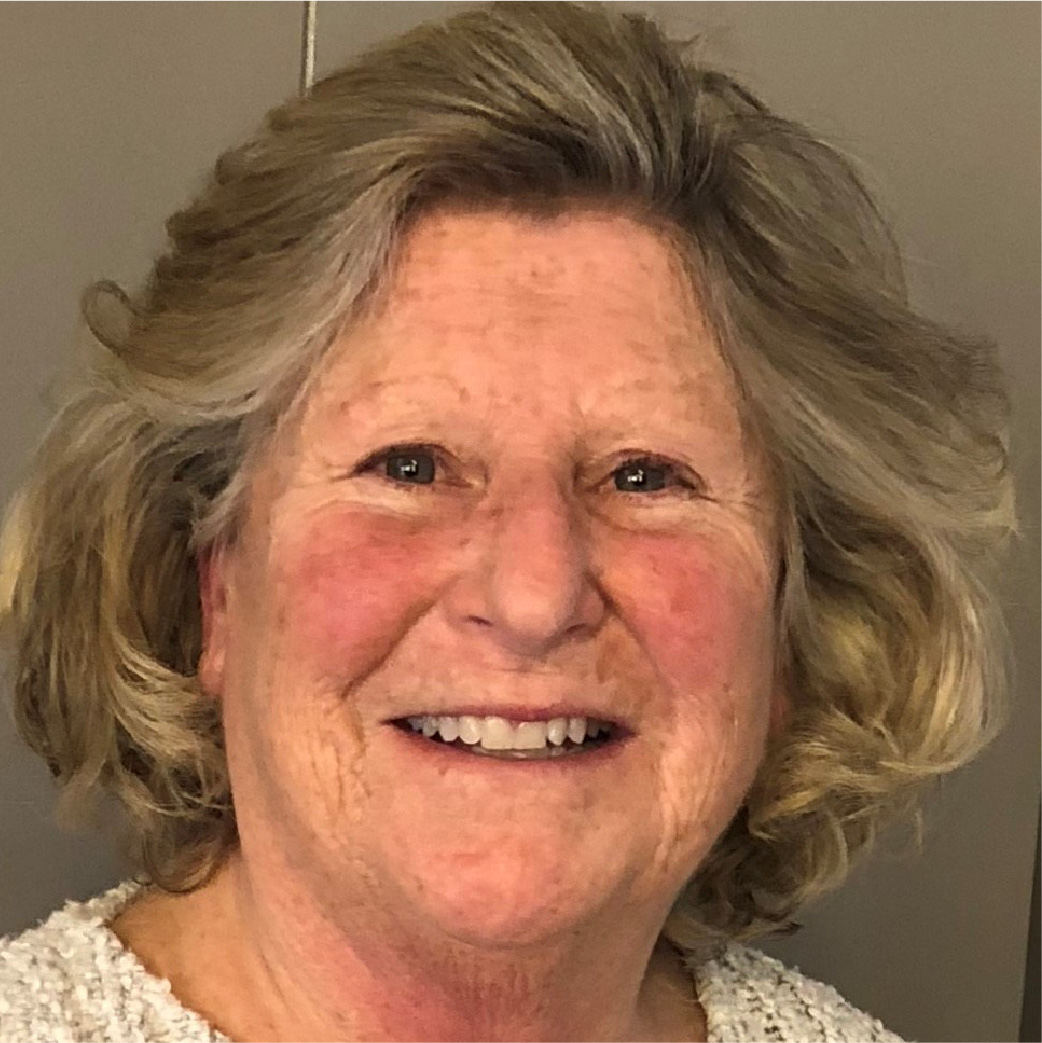 Kathleen Bringardner, RN (BSN '78, MS '80)
Member, Nursing Alumni Society Board of Governors
Bio

Kathleen recently retired from a 45-year career in pediatric nursing. Following her graduation from The  Ohio State University in 1978 with a Bachelor of Science in Nursing, she moved to California to work at Orange County Children's Hospital. She returned to Columbus to complete her master's degree at Ohio State and worked at what is now Nationwide Children's Hospital in the Emergency Department. Following graduation, Kathleen worked with a team at what is now The Ohio State Wexner Medical Center in a high-risk perinatal project study as a clinical nurse specialist.

Marriage took her to Baltimore, MD and she worked for two years at the Johns Hopkins Kennedy Kreiger Institute as part of a multidisciplinary team. A move to Gettysburg, PA took her in a new direction and she became a pediatric nursing instructor at a Penn State branch campus. Her next career move was into the Gettysburg School District as an elementary school nurse, a position she held for twenty years until her retirement.

Currently, Kathleen is a pet therapy volunteer with the Keystone Pet Enhanced Therapy Organization and takes her 75 pounds dog, Archie Griffin, to visit hospitals, schools, long term care facilities and anywhere else a friendly dog is needed.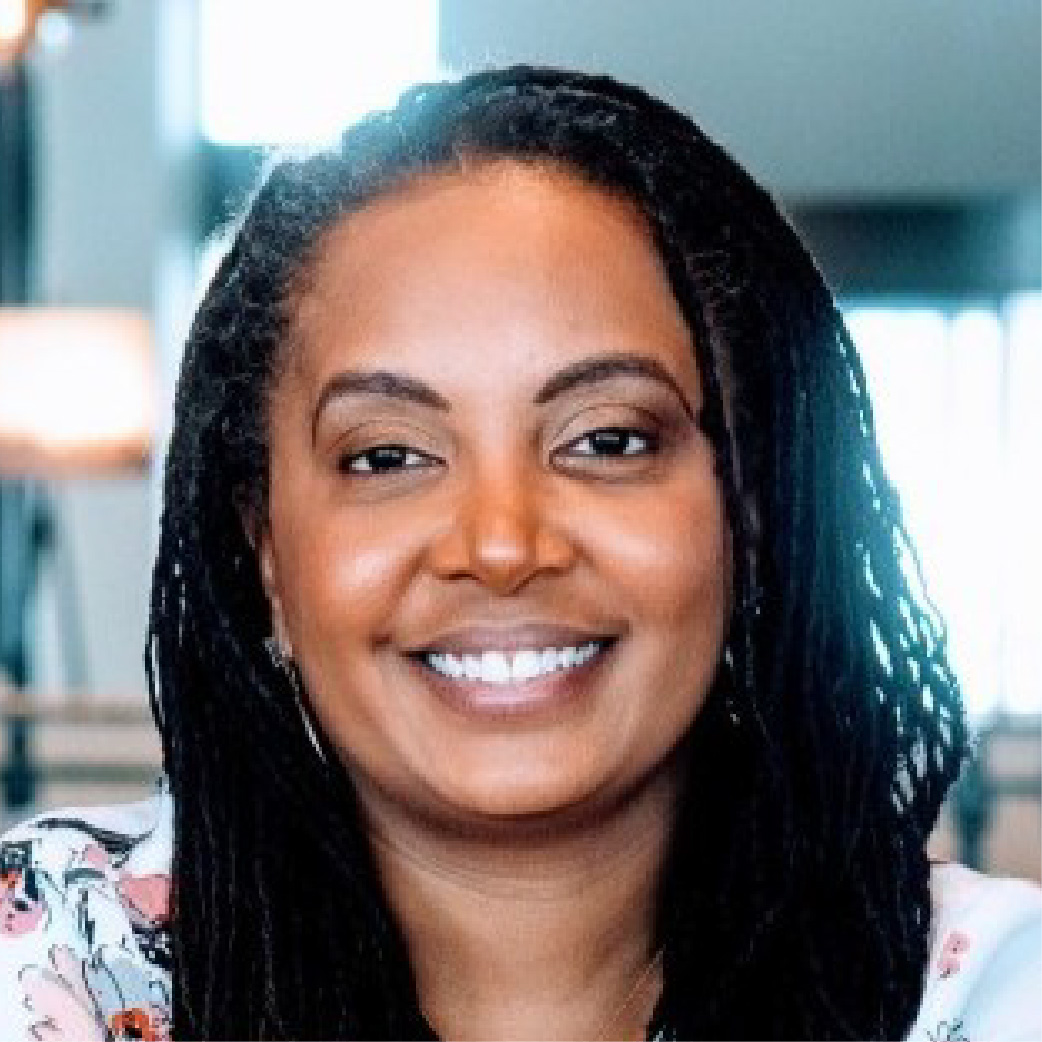 Kim Regis, DNP, RN, NEA-BC, CPNP-PC, BCC (BSN '02, MS '05, DNP '11)
Member, Nursing Alumni Society Board of Governors
Bio

Dr. Kim Regis is the Vice President of Operations and Chief Nurse Executive of Ambulatory at Nationwide Children's Hospital. Kim earned her doctorate from The Ohio State University in 2011 and a master's in industrial and organizational psychology from Walden University in 2020. She is the co-chair of the Diversity, Equity, and Inclusion (DEI) Taskforce of the American Academy of Ambulatory Care Nurses and chapter representative for the Ohio Organization of Nurse Leaders (OONL) DEI Committee. She also serves on the Legislative Committee of OONL, Board of Easter Seals Central and Southeast Ohio, and Ohio State College of Nursing Alumni Society Board. Her passion is to facilitate life-long learning through coaching and mentoring leaders and supporting the continued growth of a healthy and diverse workforce.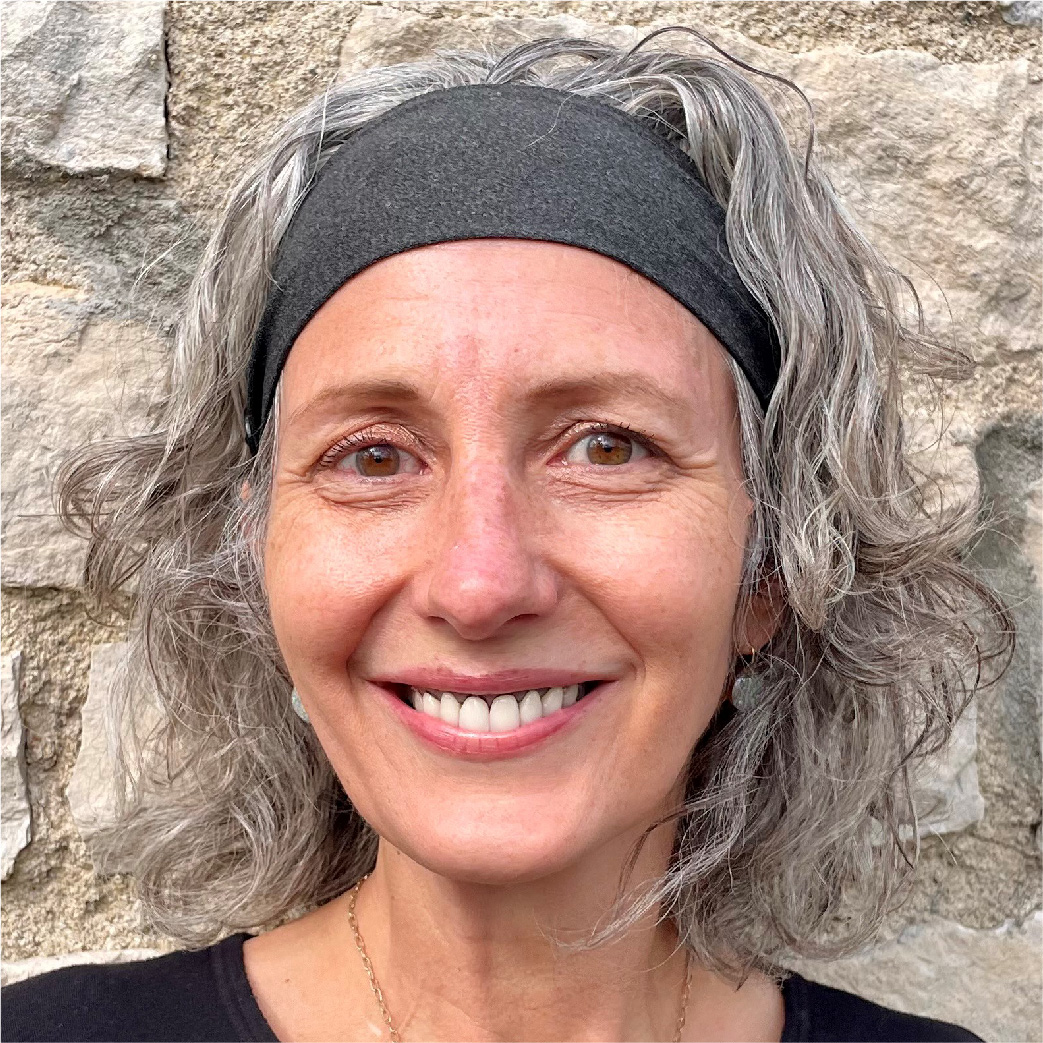 Diana Sullivan, RN (BSN '97)
Treasurer, Nursing Alumni Society Board of Governors
Bio

Diana Sullivan is a registered nurse in the Thoracic Oncology Clinic at The James Comprehensive Cancer Center (JCCC). She joined JCCC in 2012 after 15 years at Riverside Methodist Hospital to fulfill her desire to work in oncology. Her previous experience in neuro critical care and advanced cardiac cath procedures gave her a good foundation for this new experience. In 2018, Sullivan helped to implement an embedded palliative clinic within Thoracic Oncology - a new concept for the Medical Center. As the primary nurse, she utilized the principles of relationship-based care to better support patients and their families. These experiences led her to present "The Role of the Nurse in an Embedded Palliative Clinic" at ONS Congress 2020. Additionally, she went on to achieve her Clinical Ladder IV status in 2022.

Sullivan graduated from Ohio State in 1997 with a Bachelor of Science in Nursing and is certified in ambulatory nursing. Sullivan's other interests include gardening and caring for her ever-growing houseplant collection. She is known for promoting and modeling healthy relationships among peers as well as patients.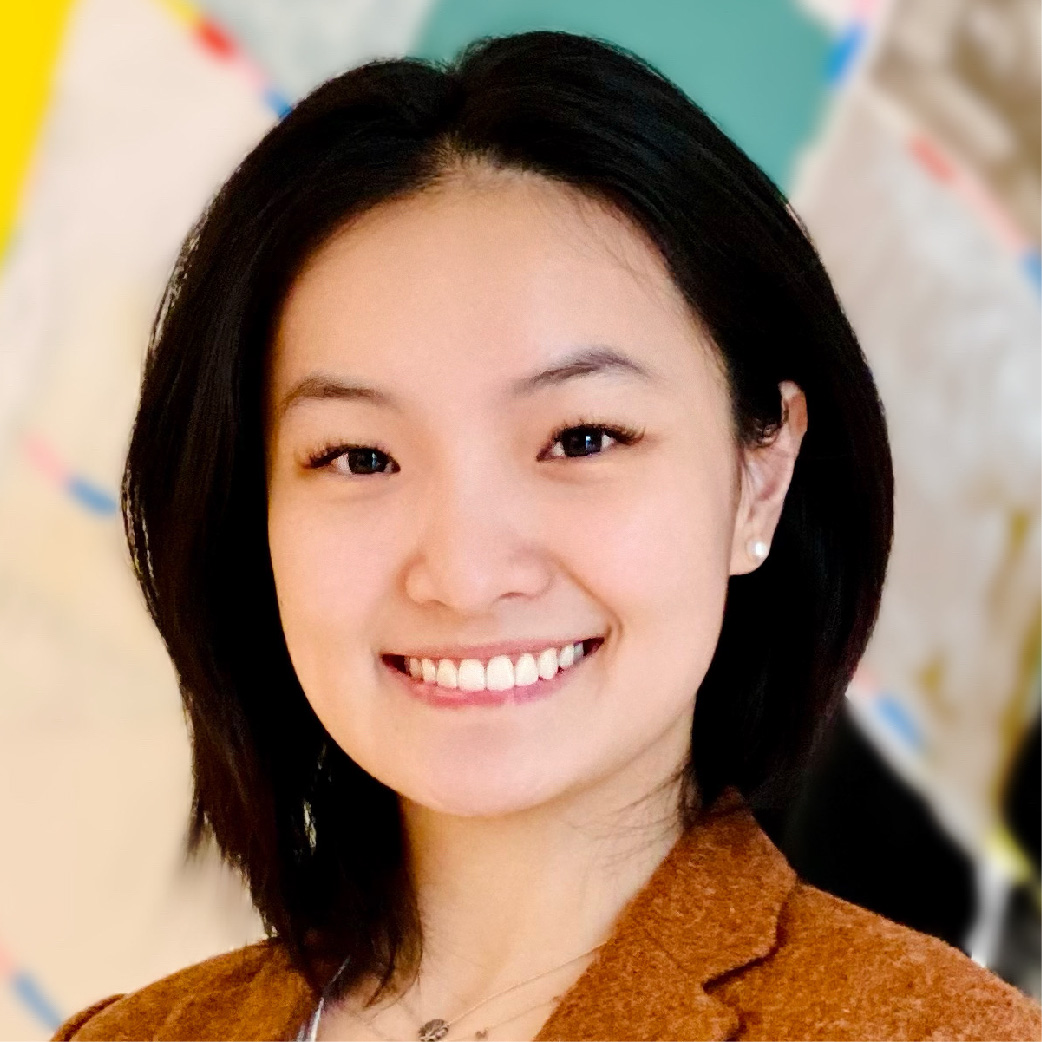 Yang Du, RN (BSN '21)
Member, Nursing Alumni Society Board of Governors
Bio

Yang graduated with a Bachelor of Science in Nursing in 2021. She works part-time as a Registered Nurse at Nationwide Children's Hospital and Riverside Methodist Hospital. Du is currently a full-time BSN-DNP student at the College of Nursing, pursuing her Master of Nursing Science with a Psychiatric Mental Health specialty and a Doctorate of Nursing Practice. She is scheduled to graduate with her master's in spring 2023 and doctorate in 2024. Yang is hoping to conduct her DNP project on MINDSTRONGTM. Her mission is to help others, promote mental well-being for all and give back to our community. She is passionate about public health and evidence-based practice. Her population of interests includes children, adolescents, young adults and underserved populations. One of her dreams is to work in the field of nursing philanthropy. 

During her time as an undergraduate, Du served as a nursing student ambassador and senator of College of Nursing in the 53rd General Assembly of the Undergraduate Student Government. She was also selected as a sesquicentennial scholar representing the College of Nursing. She now serves as a delegate of the College of Nursing and chairs the international student affairs committee at the Council of Graduate Students. She works closely with the Office of International Affairs and serves as a student representative on the Strategic Enrollment Planning 2022-2023 International Recruitment Working Group and Commission on Mental Health.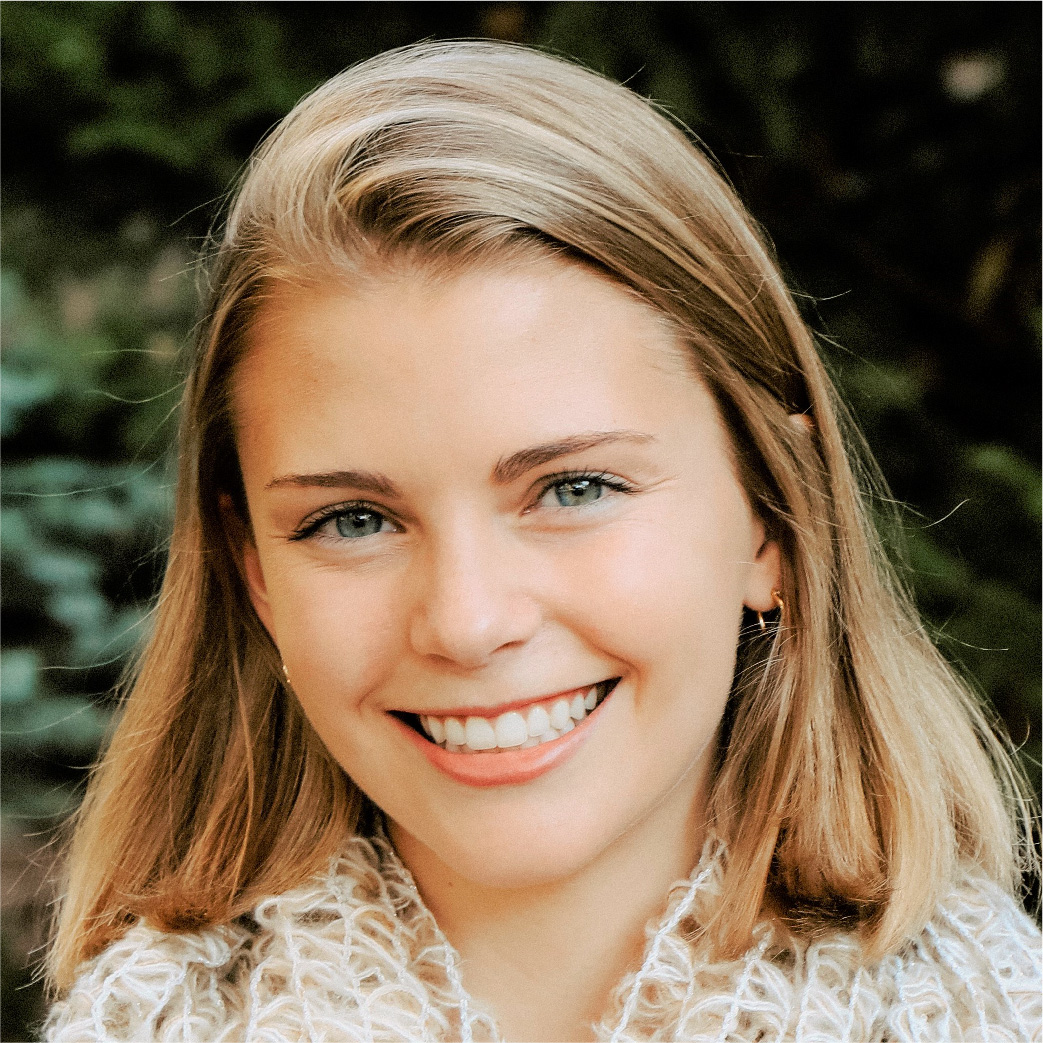 Kaitlin Vogeler, RN (BSN '21)
Member, Nursing Alumni Society Board of Governors
Bio

Katie graduated from The Ohio State University's Bachelor of Science in Nursing program in 2021. She has multifocal interests in acute care nursing, women's health, education and leadership.

During her undergraduate studies at Ohio State, Vogeler was in the nursing honors program where she enjoyed working with Dr. Shannon Gillespie on women's health-related research for several years. Vogeler was also the vice president of philanthropy of her sorority Alpha Chi Omega at Ohio State, promoting domestic violence awareness and women's rights.

She gained her first year of experience as a nurse in a hematology-oncology inpatient unit. She is currently working as a registered nurse on the abdominal transplant floor at The Ohio State University Wexner Medical Center and loves supporting patients in this role. Katie loves how much knowledge there is to provide in the post-transplant period as an RN and would like to pursue nursing education later in her career.

She lives at home with her husband of two years (high school sweetheart of 11 years) and their two-year-old, hyperactive golden retriever, Lily. In her downtime, she loves reading, biking, camping, exploring Columbus and road-tripping to national parks.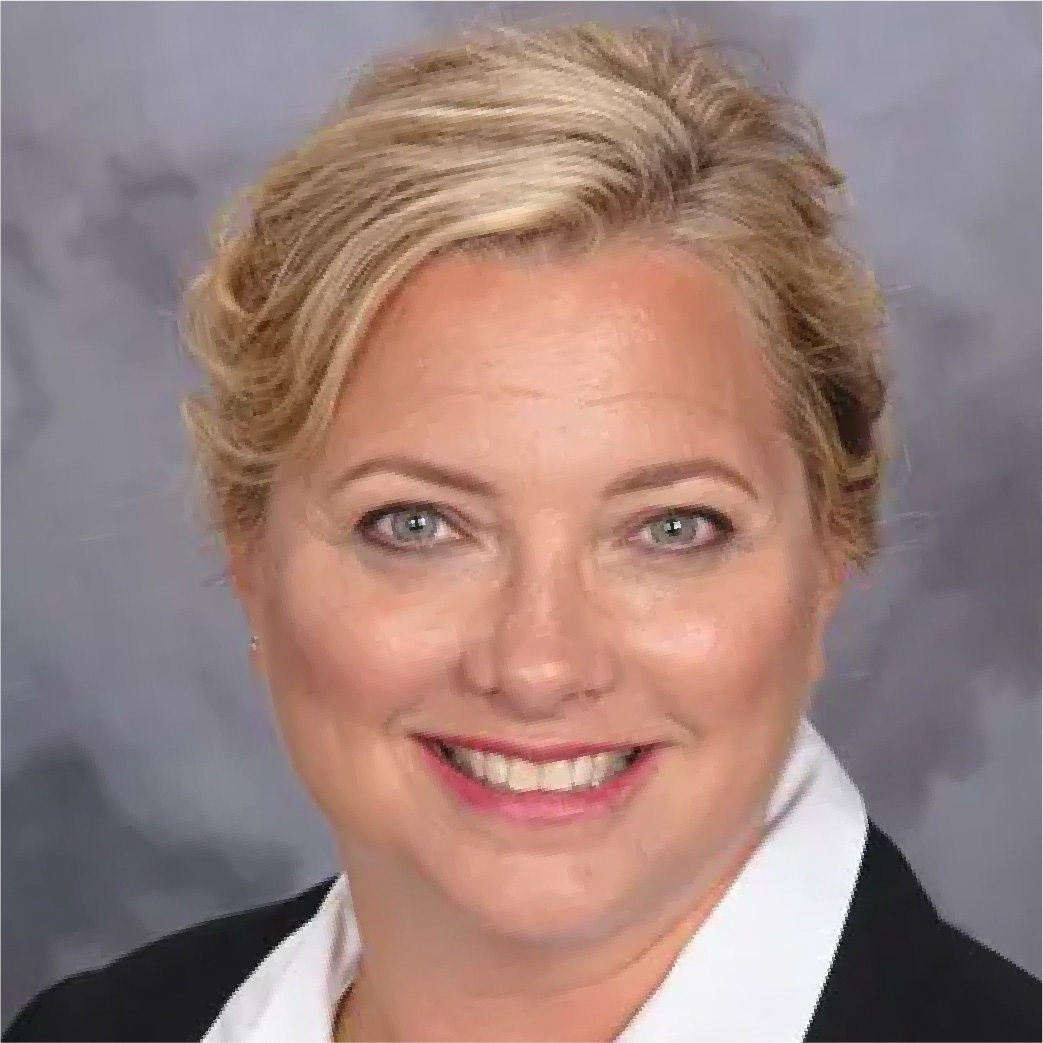 Julie A. Bernard RN, CCRN, EMHA
Member, Nursing Alumni Society Board of Governors
Bio

Julie Bernard has worked in the healthcare industry for over three decades.  She has held a variety of leadership positions over the course of her career and has built a reputation as an innovative and growth-oriented cognitive leader.

Julie has consulted over the last several years with hospital systems, ambulatory surgery centers and physician practices with a particular focus on operational efficiency and workforce productivity.  Julie has lead multi-million dollar healthcare expansion projects, anesthesia practitioner corporation formation and expansion, research and implementation of electronic health records, quality assurance initiatives, risk management assessment and analysis and facility administrator recruitment initiatives, along with physician recruitment initiatives. Julie is best known for her ability to relate clinical aspects of healthcare to the business environment as related to managed care insurance negotiations and reimbursement, strategic planning and implementation, ROI project management, development and implementation of physician provider web-based scheduling system, facility acquisitions and healthcare construction planning.

Julie is an active speaker on clinical topics in the healthcare industry. She has lectured on topics of neurological assessment, neurological intensive patient care, stroke patient care support, congestive heart failure assessment and nursing care, post-anesthesia patient care, and ambulatory surgery patient experience and expectation.

Julie received her Bachelors of Science in Nursing at The Ohio State University and an Executive Master's degree in healthcare administration at the University of Southern California. Julie completed an internship with the OhioHealth Critical Care Fellowship in Nursing Care; which later led her to become a certified critical care nurse.

Julie has served on the board of directors of the Ohio Association of Ambulatory Surgery Center and served a term as president of Central Ohio Perianestheisa Nurse's Association.