About Jane E. Heminger Hall

Jane E. Heminger Hall will support The Ohio State University College of Nursing's vision to be the world's leader in thinking and achieving the impossible in order to transform health and improve lives.
The new, 40,161 gross square foot structure, which will be located on the south side of Newton Hall, will serve as a gateway to the university's health science campus. It will further position us as healthcare leaders by supporting critical pillars of our college: academics, research, innovation and evidence-based practice (EBP).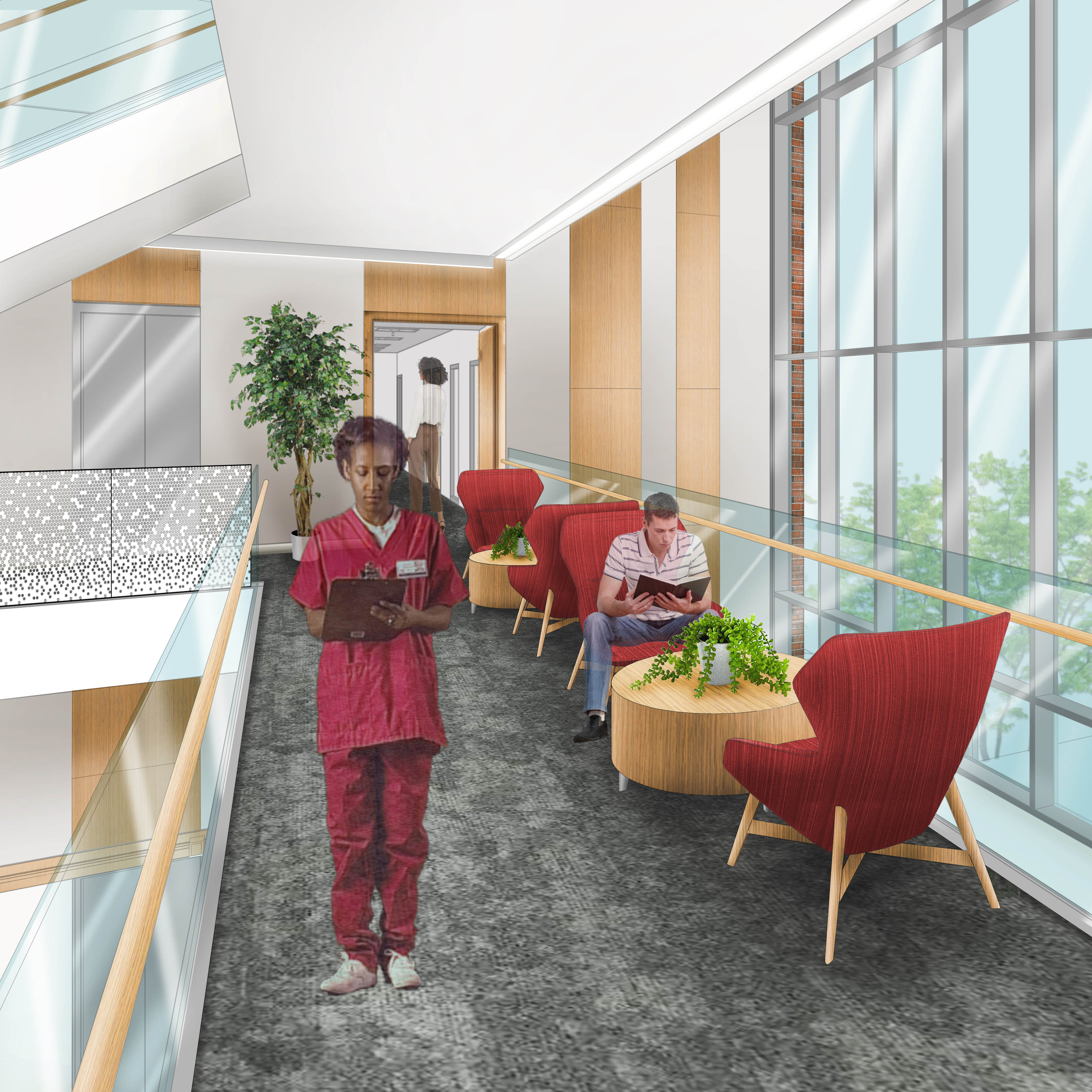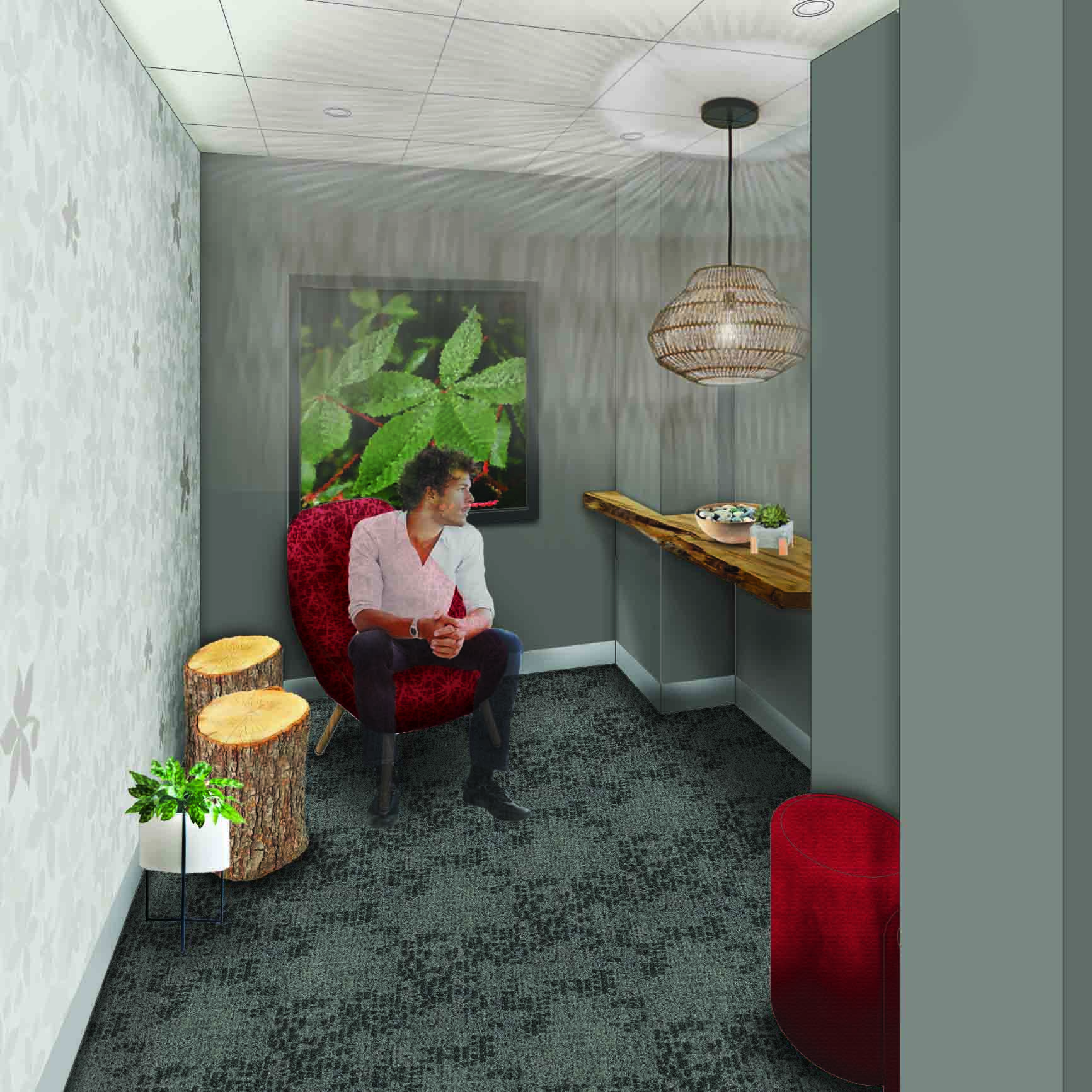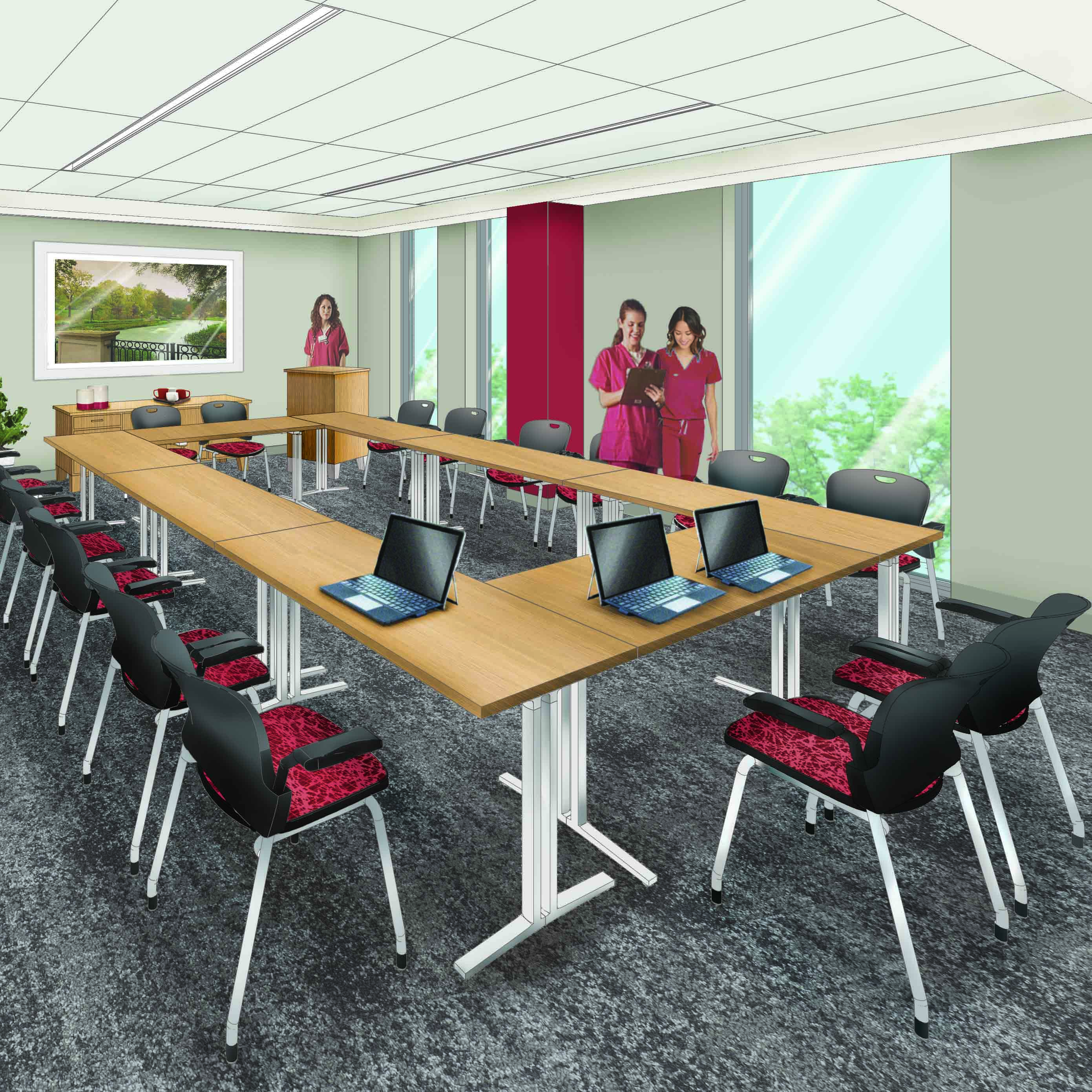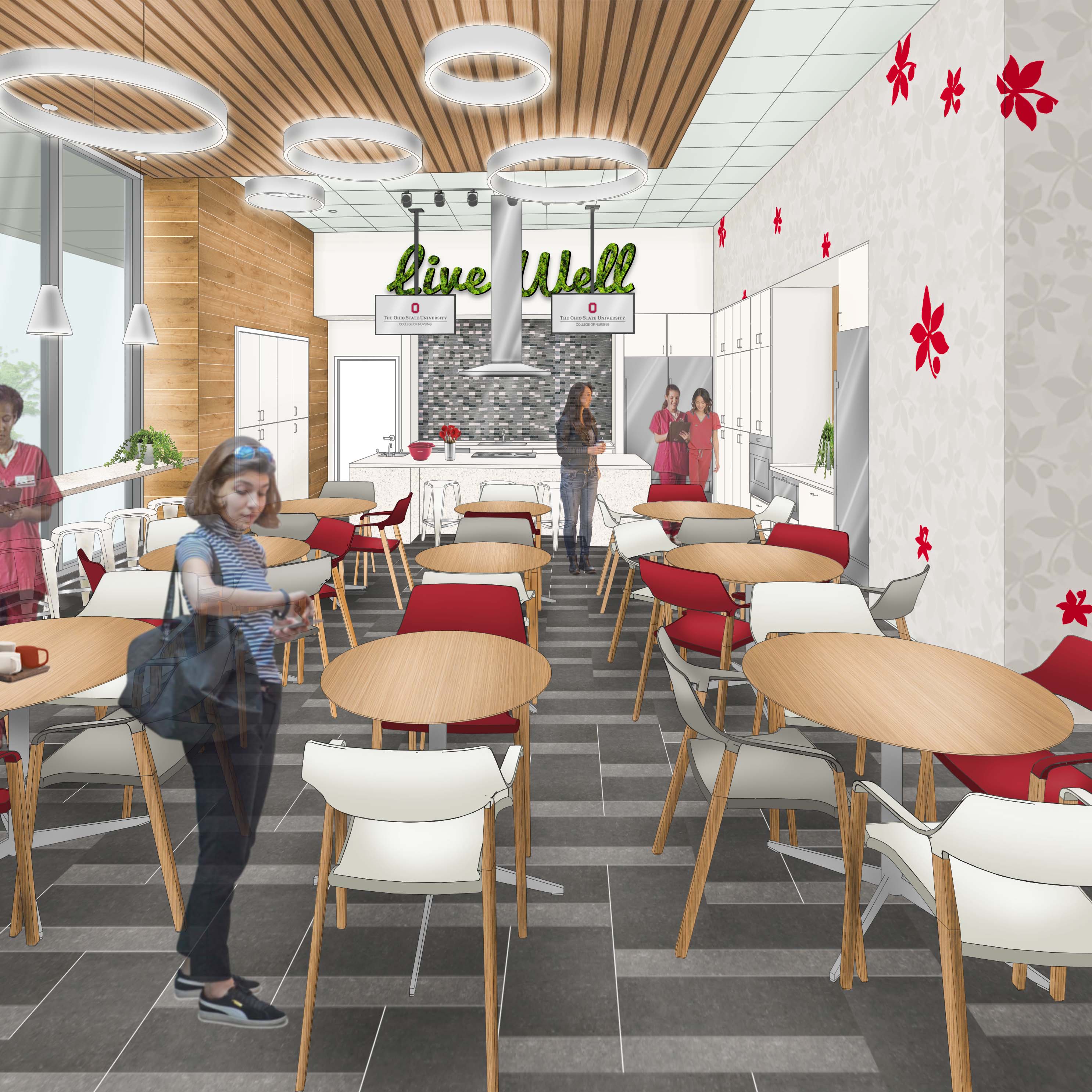 Inside the new entrance on Neil Avenue, a three-story glass atrium will link our new building to Newton Hall and create an open and inviting space to promote collaboration and transdisciplinary learning. The new structure adds spacious classrooms and learning environments, faculty offices and research and EBP centers. There will be new program spaces, which include a multi-purpose dividable classroom and events center, flat flexible classrooms, group study rooms, a makerspace and a demonstration kitchen. The outside will feature bicycle parking and a beautifully landscaped outdoor patio and garden.
The new building will also become the first WELL-certified building on Ohio State's campus. The WELL v2 Building Standard, created and administered by the International WELL Building Institute, is a performance-based system for measuring, certifying and monitoring features of a building's environment that impact human health through air, water, nourishment, light, movement, sound, materials, mental health, thermal comfort, community and innovation.
Jane E. Heminger Hall was designed by signature design firm ikon.5 architects, ranked as the sixth-best design firm in the United States and winner of more than 75 national and international awards, in partnership with Architect of Record M+A Architects, known for their knowledge of and expertise in projects for The Ohio State University.
Will you join us as we build dreams, discover solutions and deliver impact? Your commitment will be reflected in the next generation of inspired healthcare leaders. We look forward to your support as we transform the future of health.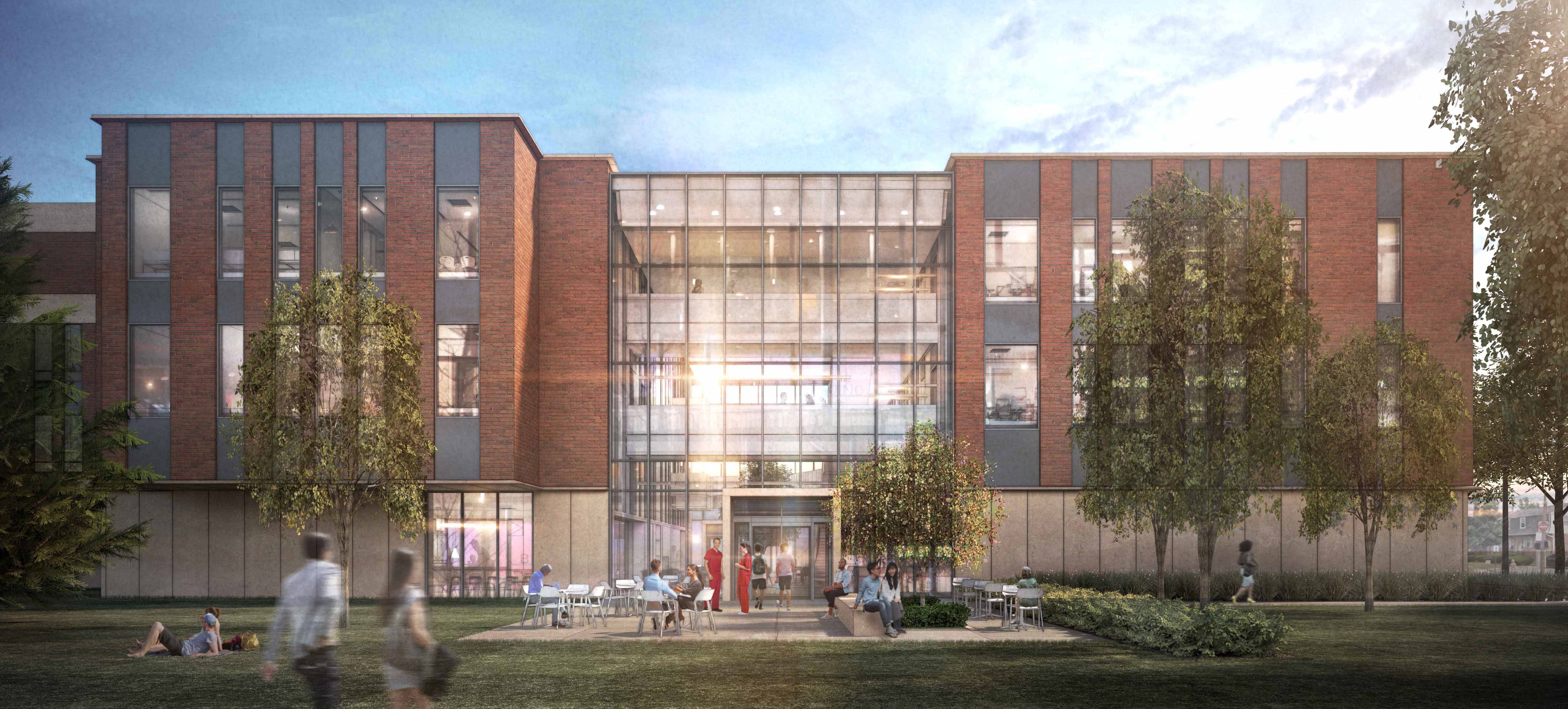 Explore the floor plans

News
Jane E. Heminger Hall will serve as a gateway to Ohio State's health sciences campus The Ohio State University Board of Trustees today formally approved Jane E. Heminge