Featured Image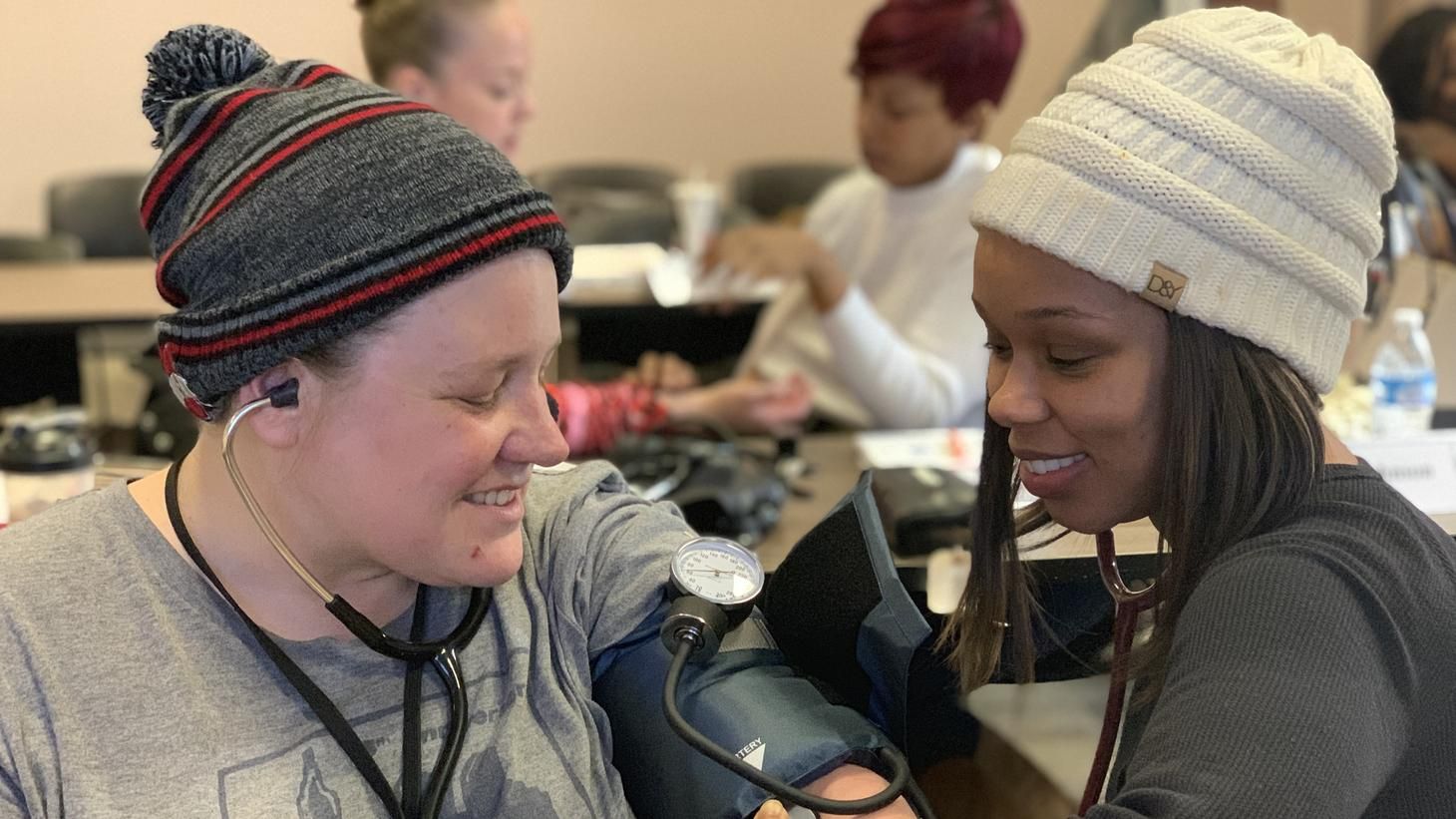 Community Health Worker Training Program
The Community Health Worker Training Program at The Ohio State University College of Nursing prepares you to be a trusted advocate, bridge-builder, connector, educator and motivator in your neighborhood who helps residents access the health and social services they need to live better, healthier lives.
What is a Community Health Worker?
Community Health Workers (CHWs) are frontline public health workers who assist in improving quality of care and breaking down cultural barriers to treatment. CHWs bridge the gap between people in need of care and care providers – and as members of the community they serve, they help build trust and open lines of communication.
A CHW may go by many titles including: Community Health Representative, Community Health Advisor, Health Coach, Family Advocate, Health Educator, Liaison, Outreach Worker, Patient Navigator, Public Health Aide, Patient Care Coordinator, Promotores de Salud.
Likewise, CHWs work in a wide variety of settings that may include hospital systems, non-profit and faith-based organizations, public and private clinics, educational systems, learning extension centers, public agencies or even serving clients within their homes.
As a CHW, you will make an impact locally:
You will help your neighbors address high-priority chronic conditions, including diabetes, high blood pressure, asthma, mental health and obesity.
You will help reduce health disparities and enhance health equity.
You will help improve clinical outcomes for patients.
You will join a network of amazing students, graduates, instructors and employers already serving in our communities.
You will help fill an "In-Demand Occupation" as designated by the Office of Workforce Development in the state of Ohio.
About our program:
Our Community Health Worker Training Program will help you find your niche as a vital member of the health and wellness family. Upon graduation, you will have met all requirements to receive your certification as a Community Health Worker through the Ohio Board of Nursing.
Our 14-week program consists of a hybrid learning model that includes 104 hours of online classroom learning and 130 hours of in-person, on-site practicum training.
You and your classmates will meet live online with an instructor three times a week in the evenings, and we will work with you to find a local healthcare organization or social service agency that aligns with your passion for your on-site practicum.
Thank you for your interest in the Community Health Worker Training Program. We highly recommend that prospective students attend a virtual information session. The information sessions are intended to assist in the application process and to answer questions you may have about the program. We look forward to meeting you.
Classes meet on Tuesdays, Wednesdays and Thursdays from 5 – 8 p.m.
Spring 2023 Session

Start Date: January 10, 2023
End Date: April 15, 2023

Classes will not be held on 3/14, 3/15 and 3/16

Summer 2023 Session

Start Date: May 9, 2023
End Date: August 10, 2023

Classes will not be held on 7/4, 7/5 and 7/6
You must be at least 18 years old and have a high school diploma or equivalent and a desire to serve others.
Ohio State academic programs are designed to prepare students to apply for applicable licensure or certification in Ohio. If you plan to pursue licensure or certification in a state other than Ohio, please review state educational requirements for licensure and certification and state licensing board contact information at go.osu.edu/onground.
Program Cost: $3,250 (includes all required program materials, medical supplies, CPR training and background check costs)
Full program cost coverage may be available to you!
Franklin County Residents:

Below 200% poverty; OR
Receive Franklin County Department of Job and Family Services benefits


Ohio Residents:

Adults over the age of 18, who are eligible to work in the United States of America and, if applicable, registered for Selective Service
Dislocated workers who have lost their job through no fault of their own
Young people aged 14-24 who meet certain qualifications – list of qualifications
Many employers offer program cost assistance! We would love to talk with your employer to discuss opportunities further. Employers can contact Brian Keller (keller.433@osu.edu).
For more information about admissions, please contact Melissa Latto at latto.8@osu.edu.
Save the Date
2023 CHW Statewide Conference: October 20, 2023