Nursing Government Affairs Advocates (NGAA)
The strategic goals of both The Ohio State University and its Wexner Medical Center include attracting and developing a diverse and talented team as well as providing high-quality professional development. Government affairs staff support Ohio State through the pursuit of public policy outcomes that strategically benefit the University.
The creation of the Nursing Government Affairs Advocates (NGAA) is a collaboration of our academic and medical center nursing and government affairs leadership. Its mission is to address policy, regulatory and legislative issues that impact nursing at Ohio State, and to mobilize nurses to become active in government and community affairs.
Key to this collaboration is communicating the effect that proposed policies and laws will have on our nurses and their patients and profession; our students and their training and education; and our medical center and its health care professionals and operations. We offer quarterly Town Halls with guest speakers, publish updates in nursing and other newsletters, and send e-mails to inform our nursing faculty, staff and students of current matters of interest.
For more information on the NGAA and to receive its communications, please email obrien.140@osu.edu.
The Ohio State Fellowship for Nursing Government Advocacy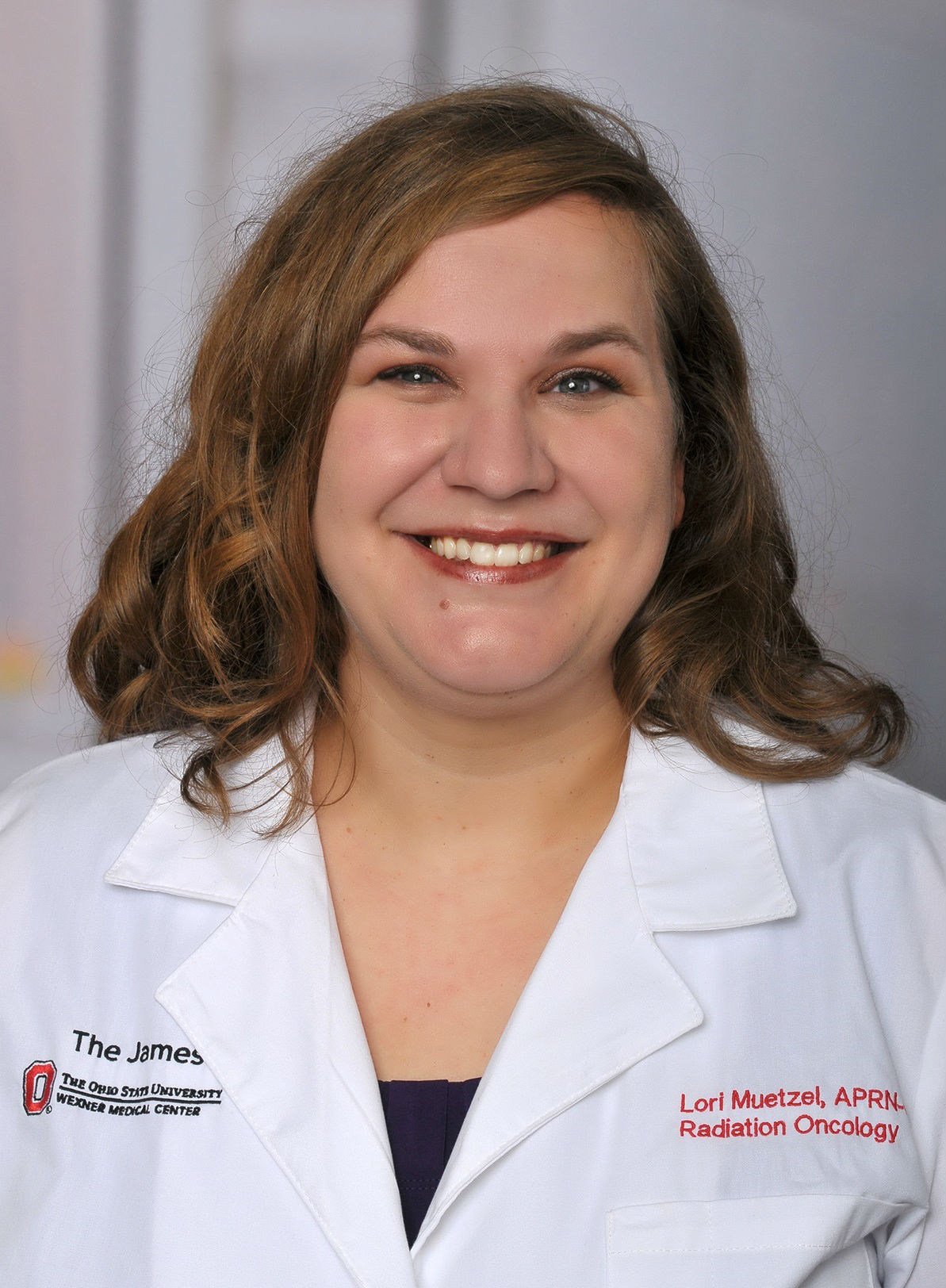 In 2018, the Ohio State Nursing Government Affairs Advocates (NGAA) set as a priority the development of a fellowship that would provide nurses at Ohio State with an opportunity to experience the full spectrum of advocacy and to further develop our health professionals into informed and skilled champions of the nursing profession. NGAA selected Lori Muetzel, APRN-CNP, advanced practice provider lead for The James Radiation Oncology Department, as the 2020 Fellow for Nursing Government Advocacy. The selection committee members viewed her attributes of collaborating, listening and problem-solving as critical to a successful fellowship. Those who evaluated the candidates are confident that Muetzel will contribute to the knowledge and strength of our nursing profession when combined with her willingness to communicate with the Ohio State nursing community on the healthcare policies in which she will engage and to share her advocacy experiences.
The Office of External Relations and Advocacy will mentor and guide Lori Muetzel through a 12-month period of educational programming, shadowing government affairs staff and implementing projects such as working on legislation, initiating community health programs, and informing legislators through various forums. She will be exposed to the administrative and legislative branches of the federal, state and local levels of government, with the opportunity to engage directly with appointed and elected officials.
Executive Sponsors of NGAA
The Nursing Government Affairs Advocates are supported by the following leaders:
Bernadette Mazurek Melnyk, PhD, APRN-CNP, FAANP, FNAP, FAAN
Dean, Ohio State College of Nursing
Cheryl Hoying, PhD, RN, FACHE
Chief Nurse Executive and Patient Care Services Officer, OSUWMC
Jennifer K. Carlson
Associate Vice President, External Relations & Advocacy, OSUWMC & Health Sciences
Kristopher M. Kipp, MSN, RN
Executive Director of Patient Services & Chief Nursing Officer, James Cancer Hospital
Margaret Graham, PhD, APRN-CNP, FAANP, FNAP, FAAN
Vice Dean, Ohio State College of Nursing