Featured Image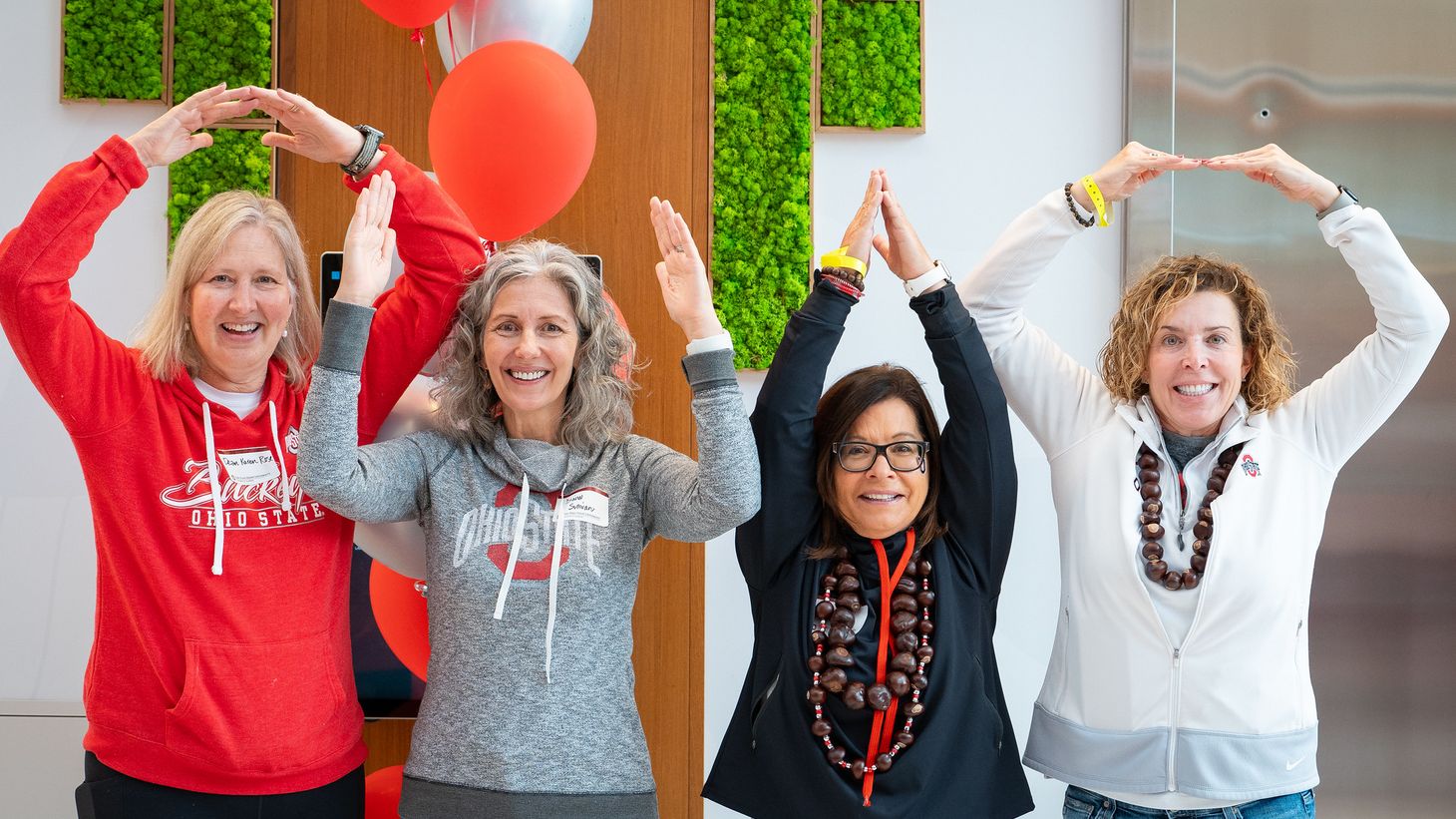 In conjunction with The Ohio State University Alumni Association, the College of Nursing Alumni Society will offer a new alumni donor model that will provide inclusive recognition to donors at every level of support. The Alumni Association will have three tiers for membership as follows:
Alumni Member: All alumni are considered members of the association upon graduation. This includes individuals who have earned associate's, bachelor's, graduate, professional or honorary degrees from Ohio State, as well as medical resident graduates of the university. Alumni Members will have access to the opportunities listed below:

Career Management Services
Program 60
Social Connections (alumni clubs and societies, classmate search, Buckeye Room)
License Plates
Sports and Spirit (access to football tickets, general athletic tickets)
Travel and Recreation (alumni tours, golf course, recreation and physical activity center and Outdoor Adventure Center membership)
University Services (lifetime emails addresses, official ring, official transcripts, Ohio State Alumni Magazine, university library access)

Alumni Donor: Alumni who give $30 to any College of Nursing fund are recognized as alumni donors. Alumni donors have access to the opportunities listed above plus early access to purchase football tickets.
Life Donor: Alumni who commit to a monthly gift of at least $10 or an annual gift of $150 or more are recognized as life donors. Life donors receive the beautiful print edition of Ohio State Alumni Magazine and special communications from alumni association President and CEO. They also receive higher priority to purchase football tickets.
If you have any questions about membership in the Nursing Alumni Society, please contact nursingalumni@osu.edu or 614-688-2255.
Board of Governors Annual Elections
The Nursing Alumni Society Board of Governors holds annual elections for key positions within our society. This is a significant moment as we look to fill leadership roles that will shape the direction of our organization in the years to come. The timeline for the election process is as follows:
Nominations open: November 14
Nominations close: December 5
Voting period: January 30 - February 16, 2024
Announcement of election results: March 26, 2024
New board member and volunteer orientation: April 2024
To be considered for a Nursing Alumni Society board position, please complete the online application here.