Featured Image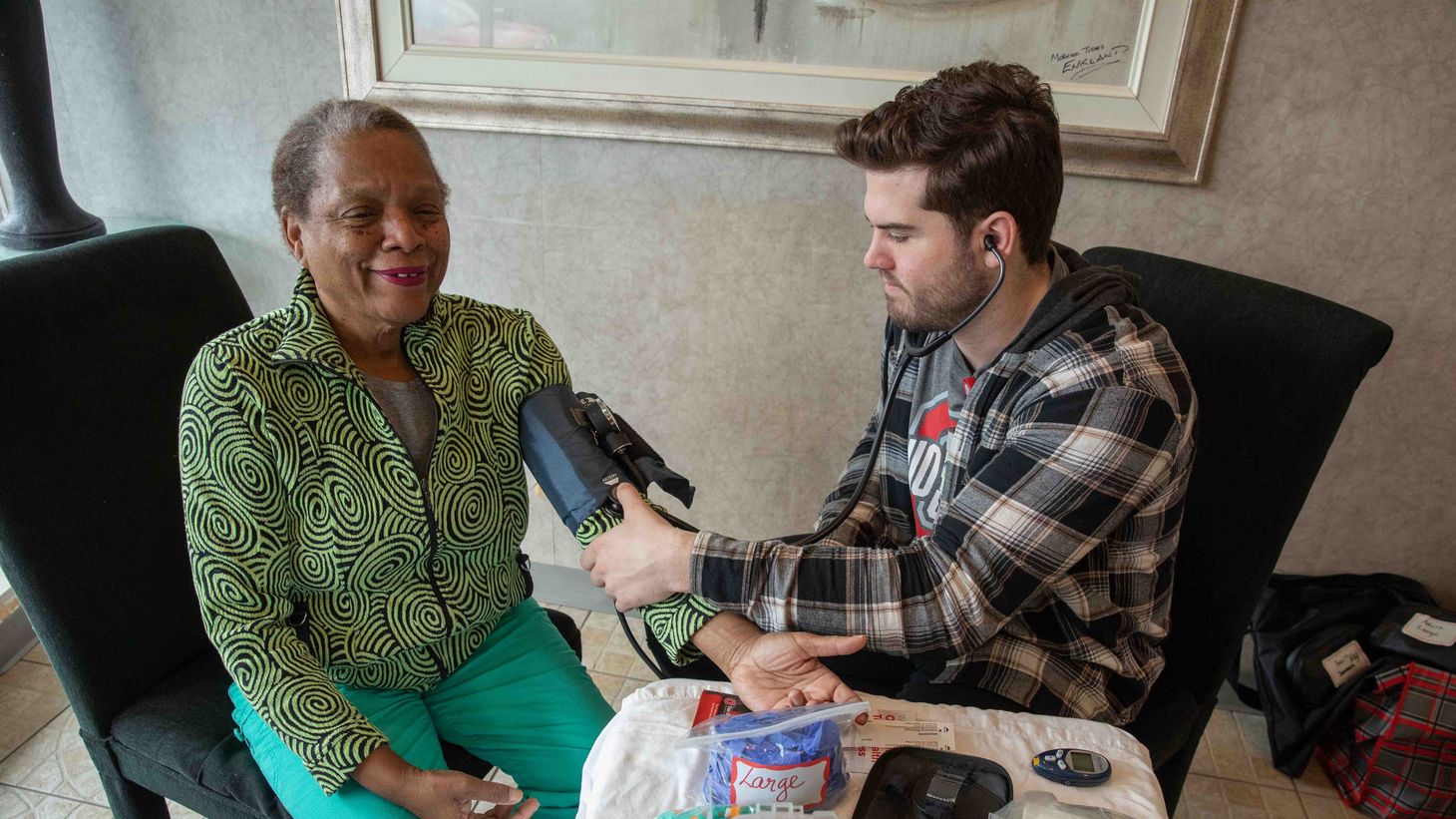 Community Outreach and Engagement Spotlight
Ask A Buckeye Nurse
Faculty members Deborah L. Dawson, DNP, RN, and Elizabeth "Lizzie" Fitzgerald, EdD, APRN-CNS, PMHCNS-BC lead the Ask A Buckeye Nurse (ABN) outreach program that connects volunteer faculty and students from The Ohio State University College of Nursing with local barbershops and beauty salons to provide free health screenings, twice a month, during the academic school year. Volunteers engage with community members on the Near East Side of Columbus, Ohio. The goal of the program is to address barriers to health and wellness and reduce health disparities in African American adults. Additional community partners for the program include The Ohio State University Wexner Medical Center East Hospital and Making a Difference, Inc.
Screenings include blood pressure, blood glucose, BMI and stress levels. After screening, if an individual's results indicate the need for a referral, participants are referred to their primary care provider or assisted in finding a healthcare provider. Health education materials are provided to help patrons gain a better understanding of potential health risks and learn ways to practice healthy lifestyle behaviors. In the spring of 2017, the program expanded its efforts to include two additional barber shops for a two-day "Barbers and Beauticians Who Care" event.
More than 1,100 individuals have undergone a screening through an Ask A Buckeye Nurse event since 2014. Although COVID-19 physical distancing precautions have made it difficult to provide in-person services, ABN has not stopped its efforts to provide resources to community members. The program partnered with the College of Nursing's Office of Community Outreach and Engagement and the American Heart Association to create and distribute 300 packets of cardiovascular health information, along with masks and hand sanitizer for patrons of six partner barber and beauty shops in December 2020. Once able to resume in-person services, the Ask A Buckeye Nurse leaders plan to expand their efforts to include screening for cholesterol levels.
Ask A Buckeye Nurse Leadership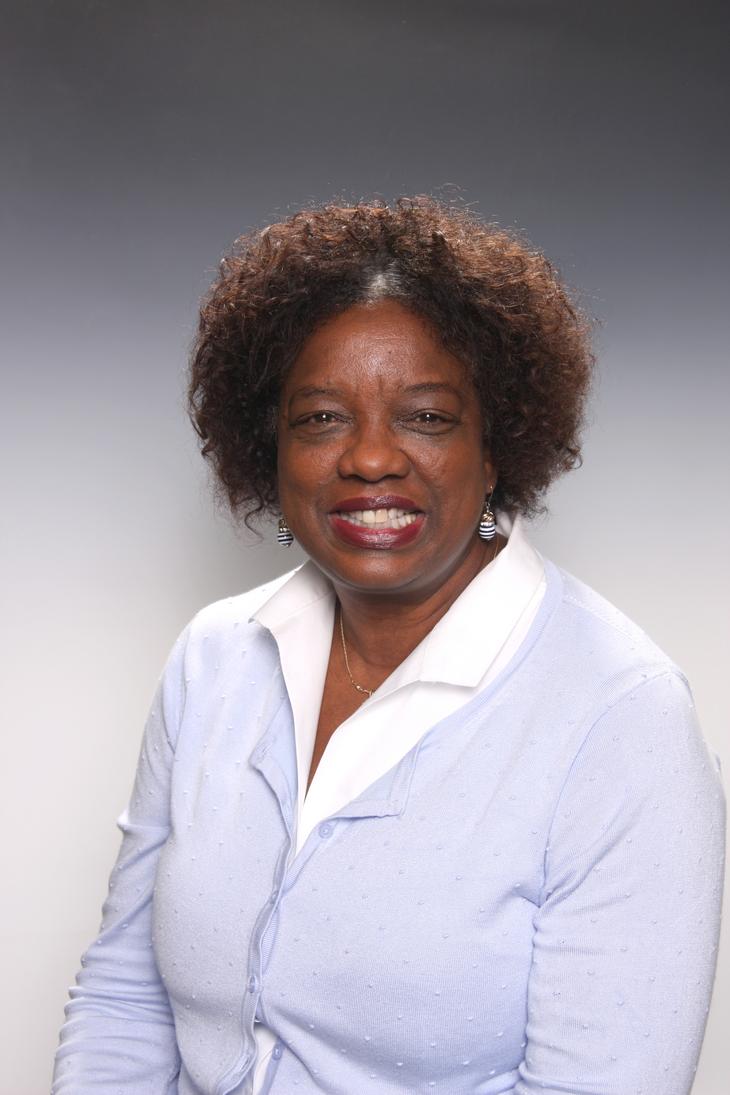 Deborah L. Dawson, DNP, RN, is an assistant professor of clinical practice at The Ohio State University College of Nursing, with more than a decade of teaching experience. Her nursing background is in critical care, research and parish/community nursing. She recently earned a Doctor of Nursing Practice (DNP) degree from Indiana Wesleyan University. Her DNP project, focused on improving cardiovascular health for African American adults, was entitled A Faith-Based Cardiovascular Educational Program to Improve Self-Care Behavior Risk Factors in African American Adults.
Dr. Dawson embraces the Ask A Buckeye Nurse community educational model which supports heart health screenings to communities at high risk for cardiovascular disease. Participation in the Ask A Buckeye Nurse educational model inspired Dr. Dawson to continue the research for her doctoral cardiovascular educational program in African American adults. Her scholarship, practice and service in nursing have been rewarding in allowing her to empower individuals to engage in activities that promote health and wellness in low economic areas.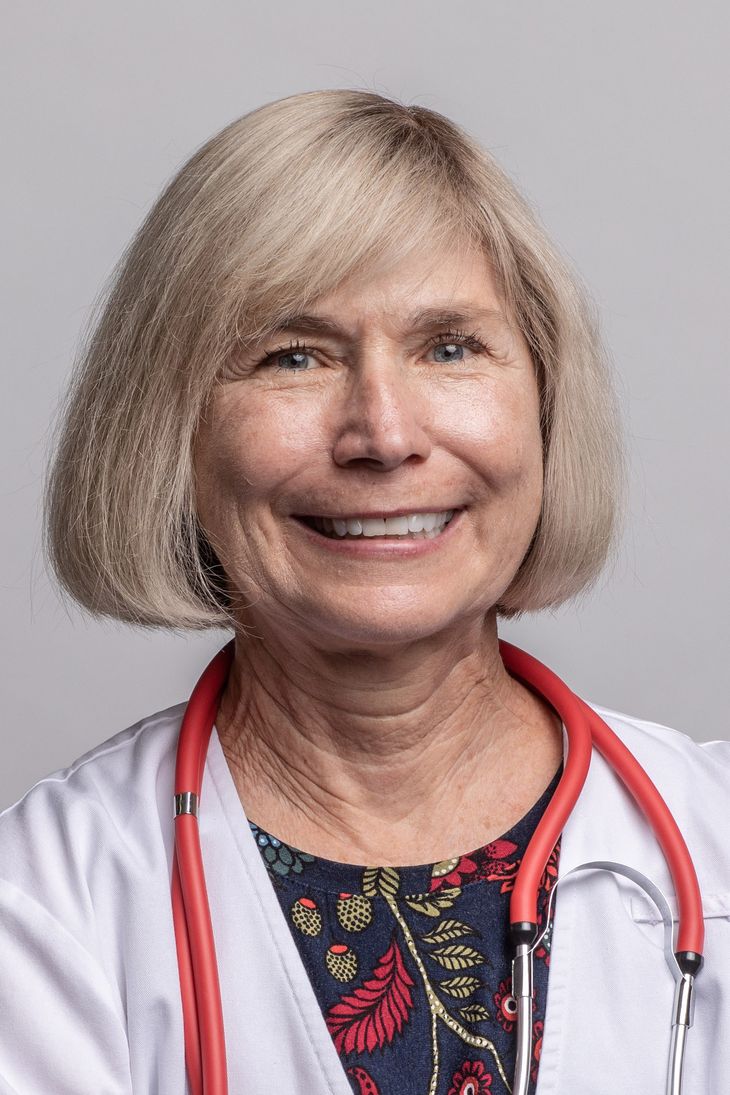 Dr. Elizabeth "Lizzie" Fitzgerald, EdD, APRN-CNS, PMHCNS-BC is an associate professor of clinical nursing at The Ohio State University College of Nursing, where she teaches in the graduate studies program. She is certified as a Clinical Nurse Specialist in Child and Adolescent Psychiatric Mental Health Nursing by the American Nurses Credentialing Center. She is a Fellow in the American Association on Intellectual and Developmental Disabilities and holds the distinction of Scholar in the Transcultural Nursing Society. Her scholarship and practice focuses on improving access to healthcare and striving to attain health equity by addressing multiple layers of a person's life that reflect social marginalization.
Dr. Fitzgerald has been working with Ask A Buckeye Nurse since August 2014. She became involved because she wanted to engage with a community project to improve the health and well-being of urban community members. She also wanted to join a project that had the potential to be sustained, as trust is so important between academic institutions and communities when doing community engagement efforts. Ask A Buckeye Nurse was a perfect opportunity to serve the community and help to promote health and well-being among persons living in the Near East Side of Columbus.
After four decades of teaching in higher education, Dr. Fitzgerald will be retiring on June 1, 2021. During her retirement, she plans to focus on tutoring English for Speakers of Other Languages who wish to learn or improve their English language skills; promoting the development of intercultural competence among healthcare professionals; and volunteering in Latinx communities to improve health equity in the United States and Latin America.