Featured Image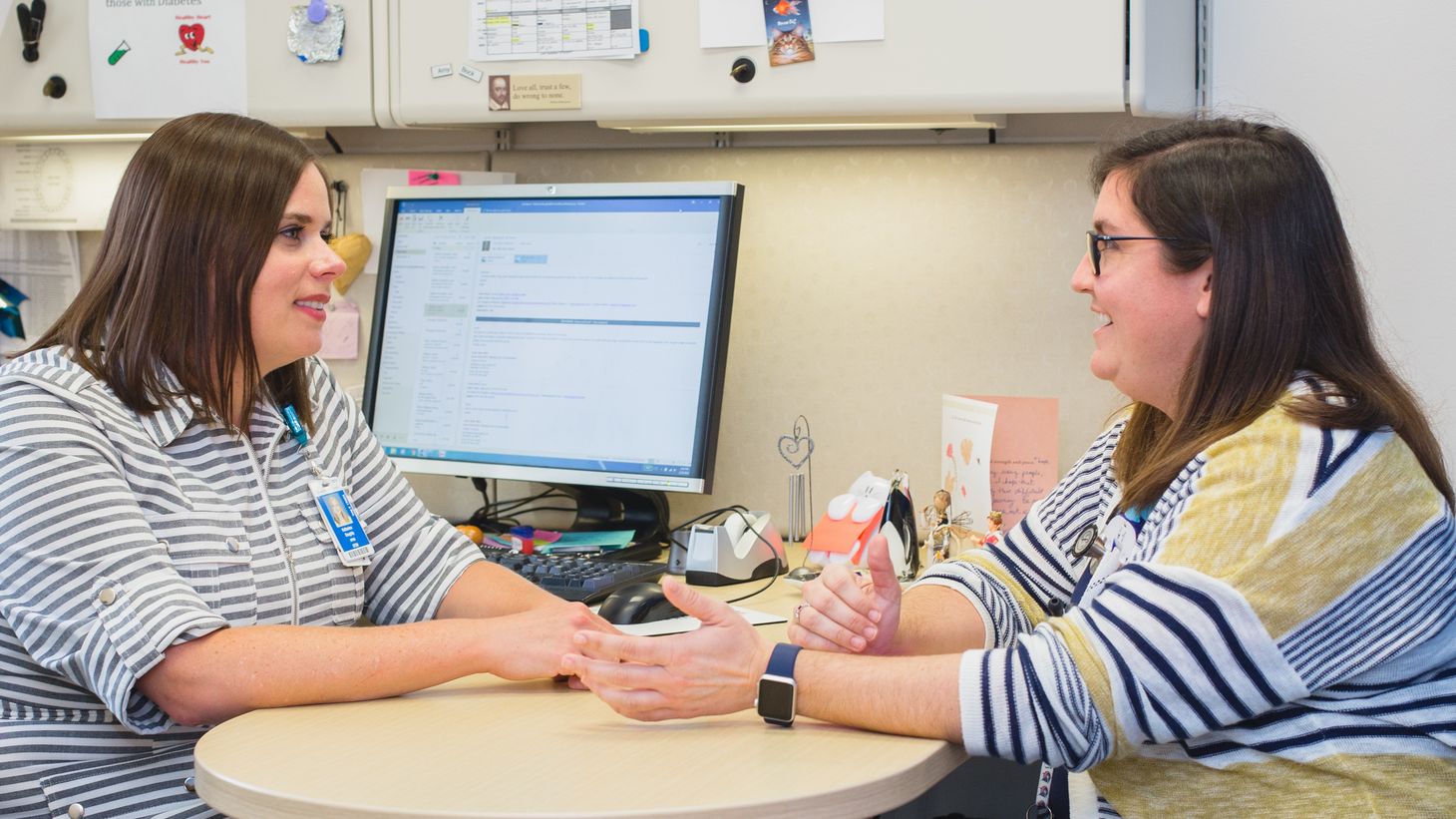 Preceptor Responsibilities
We absolutely agree with this statement by the American Association of Colleges of Nursing (2018): "Advanced practice registered nurses (APRNs), physicians, and physician assistants, and other health professionals are all partners in the clinical education of APRN students. As a practice discipline, experienced APRNs are an active and critical component of APRN clinical education in that they are able to afford APRN students with enculturation to their future role as APRNs." We value our preceptors and recognize the shared responsibilities that we have to provide educationally-sound clinical experiences and guidance for our students.
Student Participation

The APRN STUDENT holds the primary responsibility of communicating with the program faculty and clinical preceptor in preparation for and throughout the clinical experience rotation. The student is responsible for meeting all institutional and clinical practice site health and regulatory requirements to include confidentiality, HIPPA, security clearance as required by each clinical site. Students share their learning needs and objectives of the clinical experience that is approved by the program faculty. (AACN, 2018).

Clinical Faculty

Please work with your designated clinical faculty member to help the student improve skills, accomplish and set goals as well as express any concerns (including performance and professionalism) any time during the clinical experience. The designated clinical faculty member will complete a site visit with you and the student via phone, in person or virtually and will want to discuss student progress with you.

Our clinical faculty have the responsibility of ensuring that the graduate nursing student acquires the content and competencies required, and that all program outcomes are met. Faculty will clearly communicate to the Clinical Preceptor the level, the intended clinical progression, and outcome objectives for the clinical rotation of the student during each clinical rotation experience, thus affording the student meaningful clinical experiences that will develop the students' comfort in practice and clinical competency.

Preceptor Role in Providing Student Feedback

Providing a student with honest, timely feedback is an important preceptor role. For the majority of student-preceptor pairings, this responsibility is a component of an ongoing, daily dialogue that includes challenges to critical thinking, debriefing of difficult clinical scenarios, and/or discussion of the professional role. One tip that we would like to share: tell the student that you are providing feedback by actually saying, "Let me provide some feedback," as studies have shown that this allows the student to prioritize and remember your comments.

Sometimes honest feedback requires more difficult conversations, especially if the student is unaware of their own learning needs, overly confident, consistently inaccurate in management decisions, or fails to meet clinical expectations. When more difficult feedback is given and the student either doesn't receive it well OR doesn't improve, please do contact clinical faculty and share this evaluation. For novice (and experienced) preceptors who would like additional guidance regarding how-to provide more difficult feedback, please refer to the resources listed and/or ask clinical faculty for their thoughts, suggestions, and assistance. We appreciate the mentorship that you are providing to our students, and we want to share in providing valuable feedback to students about their clinical progress.

Providing Evaluations using Typhon

The College of Nursing utilizes the Typhon Group's Nursing School Student Tracking System, also called NSST for documentation all graduate nursing student precepted clinical experiences. The system is an internet-based integrated evaluation tool used to maintain a log of a student's competencies and skills achieved during clinical rotations. The expectation is that students will enter all patient encounters as CASE LOGS into the Typhon database for each of their clinical rotations. The Typhon site is HIPAA-compliant and the data is protected. Students use Typhon to track TIME LOGS (shift time) and CASE LOG TIME (time with patient). The Typhon system also allows students to track procedures and level of involvement/management in clinical experiences.

Preceptors are required to complete an evaluation of the student during the midterm and final weeks of the semester using the Typhon tracking system. Overall clinical performance will be judged satisfactory or unsatisfactory by preceptor(s) and clinical faculty. Satisfactory performance in clinical practice is required to pass the course. NOTE: Students will not receive their final grade in the course without preceptor evaluations.

PRECEPTORS PLEASE NOTE: You will receive access to the Typhon system through an e-mail notice, and will be able to establish and log in to the site. When you log in to the site, you will be asked to both 1) APPROVE the time logs (shift time) that the students have entered, 2) complete a midterm evaluation of the student, and 3) complete a final evaluation of the student at the end of their hours. Faculty review all evaluations entered in the Typhon system. Thank you for your time and mentorship of our students.