Featured Image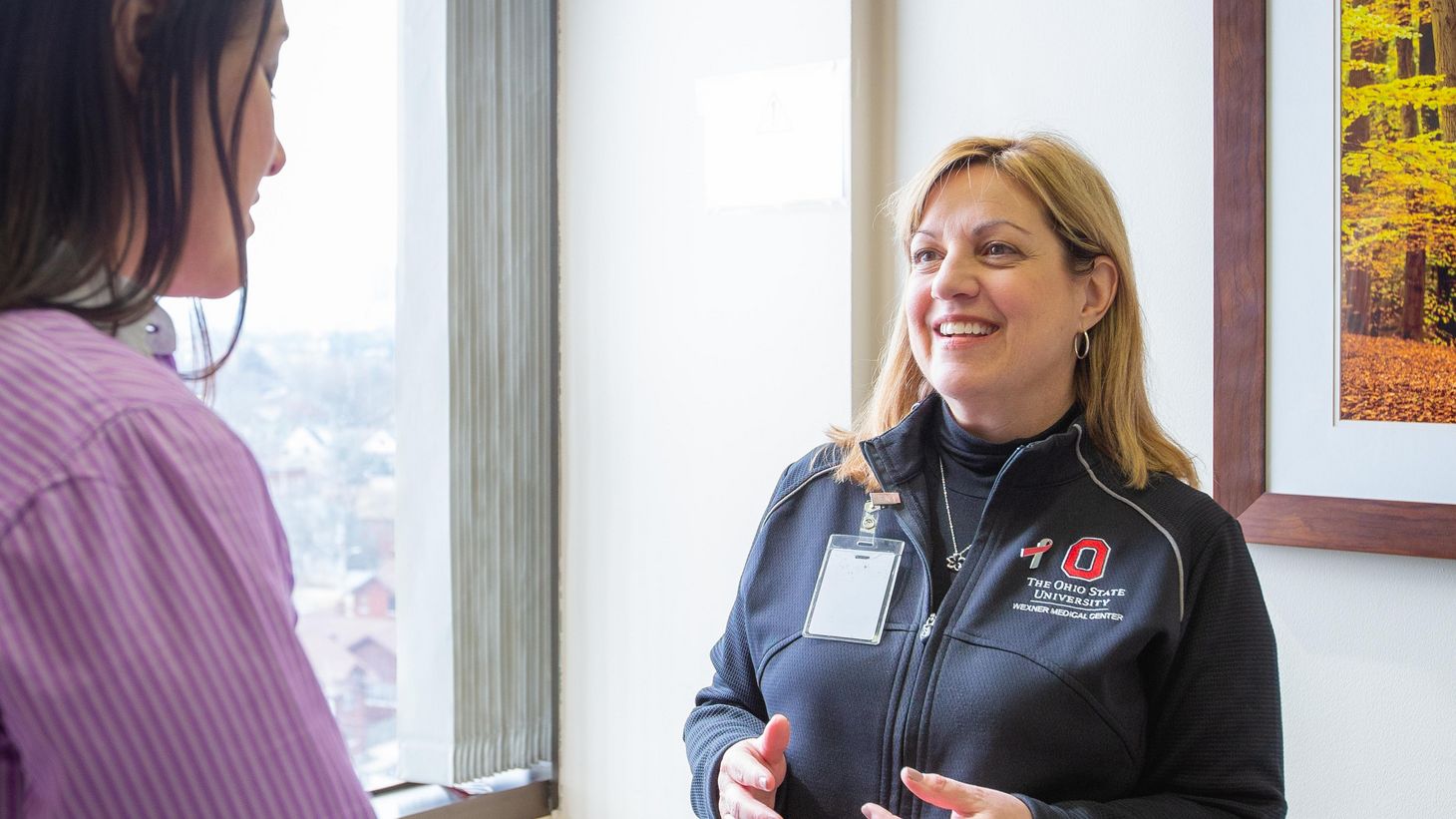 ---

We have high aspirations for our students as healthcare professionals. We support them in pursuing their personal and professional success through a simple philosophy: LIVE WELL.
LIVE WELL reflects the values we share in helping prepare our students for a lifetime of transforming health and improving lives. Each letter is significant and intentional in this philosophy.
Learn more about our LIVE WELL philosophy.
Professional development
Our Path2BSN website houses current and past webinars on "hot trends and topics" in nursing.
Check out the addition of podcasts coming in 2023! Explore many of the topics to broaden your knowledge and opportunities to continue your growth in the nursing profession.
Burnout and Compassion Fatigue
Current trends
As we move into 2023, we expect to see new trends in the profession of nursing and in healthcare. According to a recent article (Morris, 2022), it is helpful to understand some of the new opportunities in nursing and complex healthcare that may help guide future decisions and careers as the generation of baby boomers move to the retirement age.
There are 10 Nursing Trends We May See in the Future:
The job growth for nurses will continue to rise
The demand for nursing staff will be a top priority
There will be an increase in funding to combat the nursing staff shortage
Travel nursing opportunities and per diem nursing will continue
There will be a focus on the mental health of nurses
There will be an increase in patients wearing technology that collects medical information. (i.e., watches)
There will continue to be an integration with Behavioral Health and Primary Care
The use of virtual care will continue to grow
There will be an increase in facilities that are led by advanced practice nurses
Continue to protect data and privacy of health information
Morris, G. (2022). Nurses predict nursing and healthcare trends for 2023. Retrieved from https://nursejournal.org/articles/nursing-and-healthcare-trends-for-2023/
Reasons to contact the Nurse Educator
Nurse educators serve as advisors and mentors to the next generation of nurses as they transition into the world. What are some reasons that you should contact the Path2BSN Nurse Educator for a one-on-one appointment?
The nurse educator has experience in many areas of nursing and can offer insight into desired roles and fields for students.
The nurse educator can assist students in developing a personalized nursing career pathway.
The nurse educator can provide information on professional development and career service offerings.
The nurse educator can provide resources to students if needed to help transition into the nursing role upon graduation.
Career development
As you pursue your BSN, The Ohio State University College of Nursing also offers certificate programs that could further enhance your career development and opportunities. Certificate study areas include school nurse, interprofessional healthcare, healthcare leadership and innovation, primary care and health and wellness coaching. Explore your options for certificate programs.
Career Services
Buckeye Careers is available to students to develop career support for the College of Nursing. Individual appointments in person or virtual same day are available by accessing the link. Resume review? Cover letter help? Need to prep for that interview? Resume review? Cover letter help? Need to prep for that interview? Schedule an appointment today by calling 614-688-3898.
Join a Student Organization This Semester
Experience the College of Nursing beyond the classroom and get involved with one of our many student organizations this semester! As a nurse and nursing student it is helpful for professional development to also be involved in a professional organization. The organization may be small and local or large and national, but either way it offers many opportunities that may help guide career development. Access resources, support and professional guidance as you interact with other students and mentors within your organization. Get involved today!
Student Wellness
At The Ohio State University, we value and prioritize student wellness and self-care. Self-care is not selfish, and we seek to empower and support students to pursue balance to lead a healthy, happy life. Access our Student Wellness Center to learn about its services, events, outreach and how to get involved.
As part of our Student Wellness, did you know that the College of Nursing has our own mental health counselors to support our students?
Counseling Services
Shelby Woith, MA, LPCC, and Claire Simon, LISW-S are committed to supporting the health and well-being of our students.
If you need assistance scheduling a counseling appointment with either Shelby or Claire, please fill out the inquiry form at this link and note that you are a nursing student or contact the Counseling and Consultation Services (CCS) office at 614-292-5766.
Other wellness opportunities:
Wellness Coaching
The Student Life Student Wellness Center offers free services that support Ohio State students by enhancing holistic wellness through empowering conversations. The one-on-one peer program provides students with a coach to listen and provide guidance on how to best utilize their strengths to reach goals. Group coaching and wellness workshops are also available. Schedule an appointment here.
Nutrition Coaching
Nutrition coaching is free to all currently enrolled Ohio State students who want to enhance their health and wellbeing. It is intended to help students identify any imbalance in their food intake and explore ways to optimize their nutrition needs. To schedule an appointment, click here.