Featured Image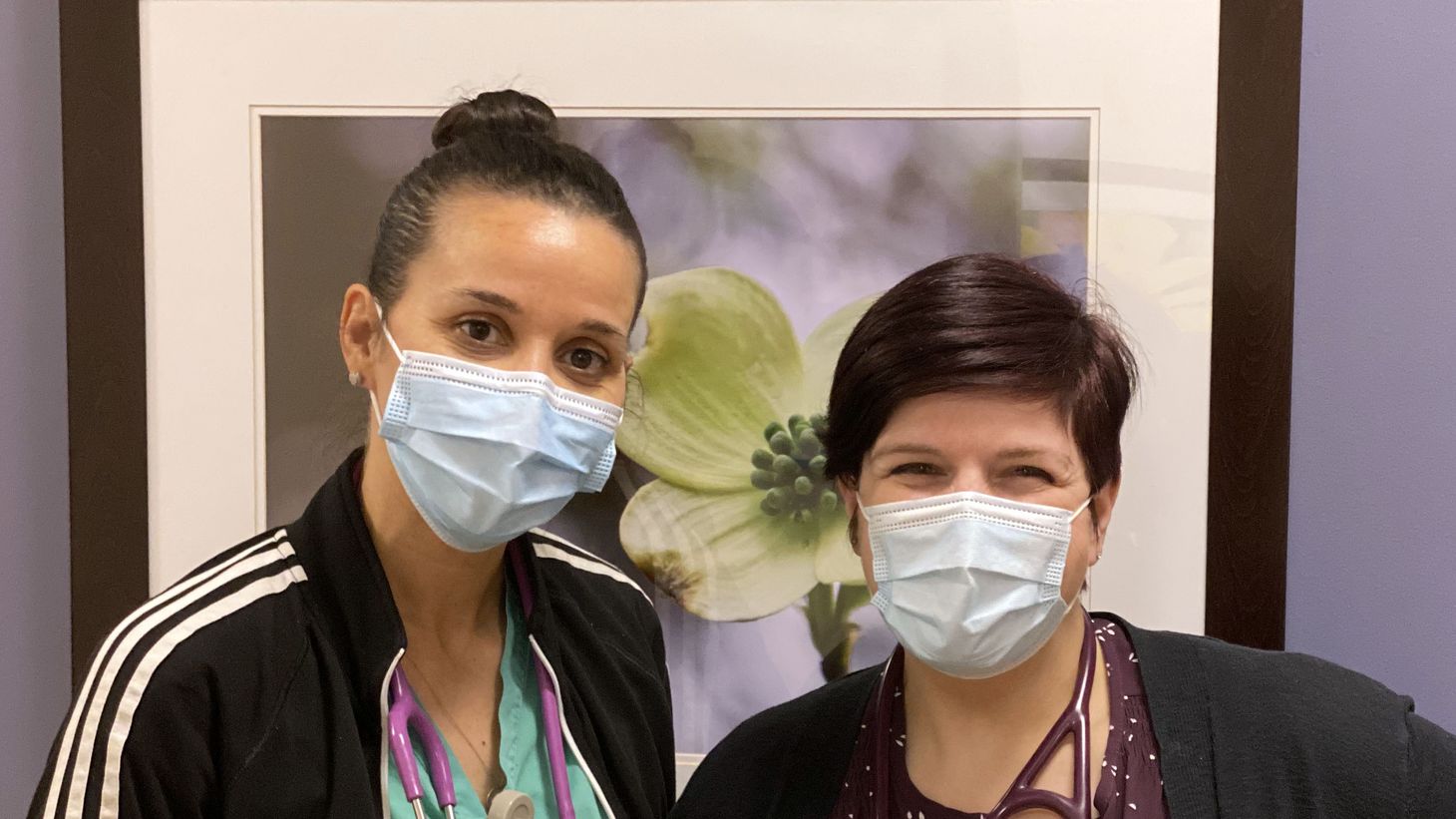 Pictured above are Dani Wadkins (right) and Adrienne Stanley (left).
I precept because I believe in the value of nurses and the role we play as healthcare evolves — I believe in the services we provide, the value of our holistic approach to patient-centered care, and that nursing is paving the way forward into the future of healthcare. Most importantly, though, I love precepting because I learn something new every day from the people around me. Nursing is such a diverse profession, and interacting with student nurse practitioners opens my eyes to the world, and so many different experiences and perspectives. If we want to see change in the world around us, and in the work we do, we have to start that change by listening and learning every day. Precepting is one of the ways I work towards that goal.

– Danielle (Dani) Wadkins, CNP
   (she/her/hers)
   OPG OhioHealth OBGYN
I cannot imagine taking this part of my journey to receive my advanced nursing degree without having Dani as my guide. She is an exemplary model of how to treat patients as the individual person each one is. If I could find a way to describe her care for every patient, it would be: "I see you. I hear you. You matter. You deserve quality care. And I am on your side." And Dani shares that model of care for everyone regardless of race, ethnicity, gender, or background.
Dani also has a gift for meeting patients where they are to help them reach their highest, best self. From the moment she introduces herself to them, she is compassionate and inclusive, and she creates comfortable, nonjudgmental spaces for each patient. She understands the value of care without judgment in giving patients the opportunity to open up freely, if they choose to, so that she can devise the most effective plan for their health.
Dani also transfers that same compassionate care into teaching others. Her unwavering support as a preceptor boosted my confidence in my own knowledge and skills. Dani has helped me develop a model of partnership with each patient to implement a plan that feels good to them. It helps patients have a sense of participation and control in their healthcare decisions.
And I noted one unique key to Dani's success as a women's health nurse practitioner. It is the way she talks to people—the way she interacts with everyone. Dani is an outstanding communicator. She translates her clinical knowledge clearly while remaining open and respectful.
I have no doubt that my time under Dani's leadership will influence my path as a nurse practitioner. I, too, believe that patients deserve the best and most compassionate care and Dani's lessons will guide me with each and every one of them.
– Adrienne Stanley
  (she/her/hers)
  WHNP student