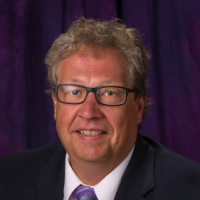 Michael Ackerman DNS, RN, FCCM, FNAP, FAANP, FAAN
Professor of Clinical Nursing
Director of Master of Healthcare Innovation Program
ackerman.249@osu.edu
Michael Ackerman is the Director of the Center for Healthcare Innovation and Leadership, Director of the Master in Healthcare Innovation degree program and Professor of Clinical Nursing at The Ohio State University College of Nursing. He also maintains a clinical practice as an acute care nurse practitioner at St Joseph's Neighborhood in Rochester, New York. He is also the owner of Ackerman Consultants.
Read more

Dr. Ackerman has held just about every position a nurse could hold in academia and clinical practice from candy striper to senior director. His entire career has been dedicated to critical care, with numerous publications as well as invitations to speak nationally and internationally. His research and writing have focused on a variety of clinical topics including sepsis, airway management, hemodynamics, innovation and leadership. His innovation work has led to many disruptions in clinical practice and health system change. He has been recognized for his various contributions with various fellowships including: Fellow of Critical Care Medicine, Fellow of the National Academy of Practice and Fellow of the American Academy of Nurse Practitioners.

Dr. Ackerman completed his BSN from Niagara University, his MSN and DNS from The State University of New York at Buffalo, a post-master's certificate as an Acute Care Nurse Practitioner from the University of Rochester and is currently enrolled in a Design Thinking certificate program at Rochester Institute of Technology.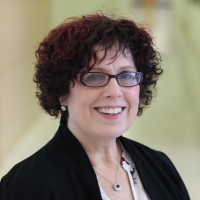 Susan O'Hara, PhD, MPH, RN, BA, EDAC, FNIHD
Assistant Professor of Clinical Nursing
ohara.168@osu.edu
Susan O'Hara is lead faculty in the Master of Healthcare Innovation Program and Assistant Professor of Clinical Nursing at The Ohio State University College of Nursing. She also is founder and principle of O'Hara HealthCare Consultants, LLC, working with architects, simulation engineers and healthcare systems to design spaces and processes, including work on the National Nurses Time and Motion Study and follow-on projects with Kaiser Permanente.
Read more

Her work in leadership and innovation is centered on advocating and encouraging nurses to work in the design field connecting nursing, architecture and computer simulation modeling domains and team members. Dr. O'Hara's research focus is on how the layout of intensive care units affect interprofessional team thinking – macrocognition - on which she has published and presented at national and international venues.

Dr. O'Hara brings the environmental component of the nursing metaparadigm to her teaching and research in healthcare innovation. Amongst her many professional accomplishments, Dr. O'Hara has served as the lead developer of the Academy of Nursing Excellence in Design and the Leadership and Innovation in Health + Design Certificate, the chair of the International conference on Nursing and Design and was dually appointed in the School of Nursing and Architecture during her time at Clemson University. She also won the 2019 Educator Award, a national award by Healthcare Design (HCD) Magazine. The HCD 10 honors industry members across 10 categories of nominees, celebrating the broad spectrum of stars in the industry.

Dr. O'Hara completed her PhD in Nursing at University of Massachusetts at Worcester, a Master of Public Health (MPH) at the University of Connecticut, Bachelor of English (BA) at State University of New York at Oswego and RN from St. Joseph's College of Nursing in Syracuse. She completed a post-doctoral faculty position at Clemson University in nursing and architecture. Dr. O'Hara is nationally certified through the Center of Health Design "EDAC" Evidence-based Design Accreditation Certification. She is a fellow of the Nursing Institute of Healthcare Design.