Featured Image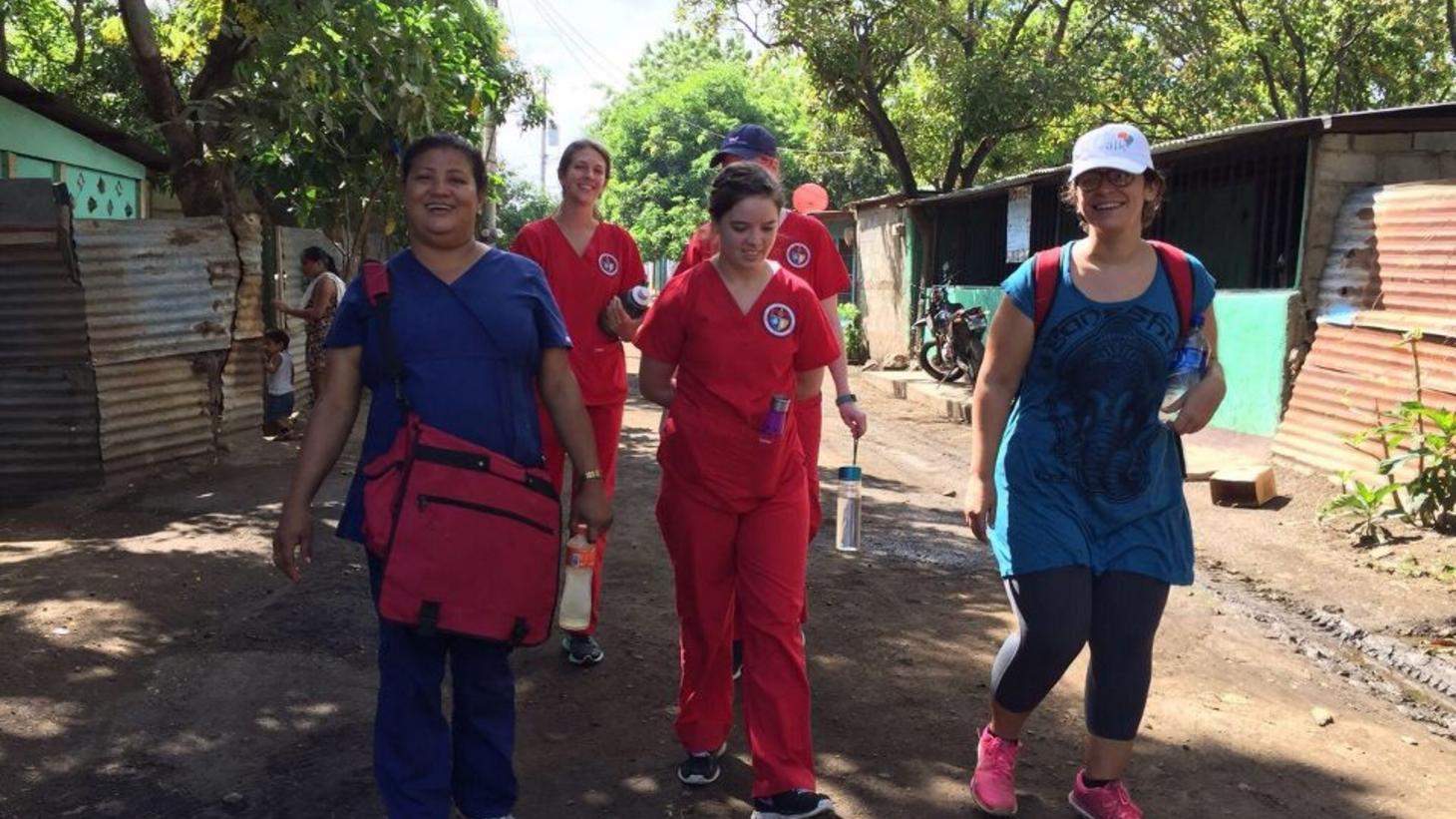 For Students: Becoming a Global Citizen
We believe it is imperative that our students are equipped with the knowledge and experience to be global citizens, whether at home or abroad. Our Office of Global Innovations prepares students by teaching cultural competency and wellness. Students are transformed through an innovative education combined with practical, evidence and research-based clinical experience.
Global Experiences
Education Abroad
Cyprus

Term: Summer Term
Eligibility: Undergraduate (Freshman, Sophomore or Junior)
Course number(s): N2798 / GEOGRAPHY 3753.02
Total credit hours: 3
Clinical hours: None

Program status: Active — scheduled to run in May 2022

We are proud to announce a first-of-its-kind global education partnership at Ohio State between the College of Nursing and the Department of Geography. The aim is to provide educational options that can meet curriculum needs for many undergraduates – all in beautiful Cyprus! This global learning experience allows students the opportunity to spend May 2022 in the beautiful Mediterranean and complete two courses. We are seeking approval to meet the theme options of sustainability and health and well-being under the new general education program structure.

NOTE: An information session will occur on Tuesday, October 5 from 3 - 4 p.m. Click here for more information on this session.

Ethiopia

Term: Spring Break
Eligibility: Undergraduate (Junior or Senior) or Graduate
Course number(s): N2798/N5798
Total credit hours: 3
Clinical hours: None

Program status: On hold until 2024

Students travel to Gondar, Ethiopia over spring break for a 10-day cultural learning experience. This faculty-led education abroad program focuses on assessing the health status and healthcare needs in Ethiopia and understanding concepts of intercultural healthcare. Students will experience the town of Gondar, the largest of the three-former capitals of Ethiopia, which is the setting for the impressive castle of Emperor Fasilidas. The University of Gondar is one of the largest universities and teaching hospitals in Ethiopia. Students will have the opportunity to converse with and learn from Gondar nurses, faculty and students throughout the program. Students will also experience the extraordinary Simien Mountains National Park in Northern Ethiopia. This UNESCO World Heritage site has jaw-dropping peaks and plateaus, and amazing wildlife that will leave all visitors in awe. There are no clinical credits for this program.

Honduras

Term: Spring Break
Eligibility: Undergraduate (Senior) or Graduate
Course number(s): N2798/N5798
Total credit hours: 3
Clinical hours: Graduate only - 60 hours

Program status: On hold until 2024

During spring break, graduate students can receive 60 clinical credit hours at a site in Choluteca, Honduras. Students will work under faculty supervision, providing healthcare and health education in rural villages, public health departments, hospitals and schools. The team also provides education to community healthcare workers and high school students, as well as screenings and medical treatment to patients.

Read about student experiences on the Ohio State Global Transformations On-Location: Honduras Blog.

Nicaragua

Term: Summer Term (May)
Eligibility: Undergraduate (Sophomore-Senior) or Graduate
Course number(s): N2798/N5798
Total credit hours: 3
Clinical hours: None

Program status: On hold until 2024

For BSN students in their sophomore or junior year, as well as Graduate Entry, Traditional Master's students and non-nursing majors, we offer service learning in partnership with the Jubilee House Community/Center for Development in Central America (JHC/CDCA) in Nicaragua. This three-credit course includes pre-departure classes delivered in the spring semester and the in-country portion of the course occurs over a 12-day span in early May. Students participate in five days of service learning at JHC/CDCA's clinic Nueva Vida in Ciudad Sandino, Nicaragua and also travel to Matagalpa and engage in education about traditional medicine, coffee manufacturing, as well as observe in a rural healthcare sponsored by the Ministry of Health.

Norway

Term: Summer Term (May)
Eligibility: Graduate Entry only
Course number(s): N6240S and N5798
Total credit hours: 4.5
Clinical hours: 60

Program status: Active — scheduled to run in May 2022

Beautiful and welcoming Oslo, the capital of Norway. This year, our college will offer global opportunities for graduate entry students enrolled in NURSING 6240S Concepts in Community Health Nursing. We will offer the full clinical required experience in a partnership with Lovisenberg Diaconal University College (LDUC), the first school in Norway to offer a nursing degree in 1868. We will have an extraordinary experience partnering with Norweigan nursing students who are also completing their community health clinical. In addition, students will have opportunities to participate in cultural and educational events in this faculty-led opportunity including a project "Oslo by Night," which addresses population-focused care of individuals, families and communities who are disadvantaged or disenfranchised. This global learning experience will be offered May 24 - June 8, 2019. From the fjords, fishing, skiing, Vikings and healthy lifestyles, we will welcome students to the land of the midnight sun.

Read about student experiences on the Ohio State Global Transformations On-Location: Norway Blog.

United Kingdom: Chester

Term: Spring Break
Eligibility: Undergraduate (Senior)
Course number(s): N4240S and N2798
Total credit hours: 4.5
Clinical hours: 35-40

Program status: On hold until Fall 2023

This program will expose students to concepts of international healthcare, nursing education and the role of nursing in the UK. Students will engage with nurses and nursing students at the University of Chester and participate in clinical, simulation and community health activities. This program targets undergraduate nursing students enrolled in the community health nursing course.

Read about student experiences on the Ohio State Global Transformations On-Location: Chester Blog.
Learn more about these programs on the Office of International Affairs website.
Risk Assessments
Risk Designated Tiers

The College of Nursing is committed to providing diverse learning experiences that build the future leaders of tomorrow. As a part of our mission to transform health and lives, we offer global learning experiences in a broad array of countries and environments. To ensure full understanding by students of these opportunities, we provide a tremendous amount of information on-line to provide students with a good picture of the experience, logistics and learning opportunities. To this end, it is our responsibility to provide students with current, relevant risk assessments on each opportunity prior to enrolling in the experience. Please note, these risk assessments change on a continual basis and it is the student's responsibility to keep updated on any changes prior to the trip. The U.S. Department of State rates international travel risk by country on a scale of lowest (1) to highest (4). The Ohio State University Office of International Affairs and the College of Nursing's Office of Global Innovation will also provide, on a timely basis, relevant changes to any travel risk assessments and itinerary modifications. Ohio State's risk ratings are on a scale of 1-5 (see below). Click here to see the current tiered risk for global experiences. We hope you find this information useful in your decision-making – global learning experiences can change your life and your career path!

The scale puts in place a tiered risk level for countries and regions and defines parameters for travel. The system is based on guidance from numerous resources: U.S. Department of State, Drum Cussac, Centers for Disease Control and Prevention and U.S. Department of Treasury Office of Foreign Assets Control.

Ohio State Risk Designated Tiers

Tier 5

Extreme Risk

Tier 4

High Risk

Tier 3

Moderate Risk

Tier 2

Specific Risk

Tier 1

Universal Risk

OHIO STATE COLLEGE OF NURSING GLOBAL SITES (as of 1/24/2020):

Honduras: Tier 4 – High Risk

Ethiopia and Nicaragua: Tier 3 – Moderate Risk

Norway and United Kingdom: Tier 1 – Universal Risk. No country, whatever their tier risk, is without any risk (including our own).
Preparing for your Experience
Financial Aid and Scholarships

The Office of International Affairs offers a wide range of financial aid for your study abroad program. Please visit their website for a full listing.

Materials to Prepare Before You Apply

Prior to applying for a study abroad program, it's important that you have these items:

Study abroad program term and program ID code. You may obtain this information from the study abroad program information page
Your academic program information, which includes your college and major. This can be accessed through your Student Center at buckeyelink.osu.edu. In the Academics section, click on "Academic Other" and select "View Academic Information." You will need to include this information in your application
Your passport number. If you have not received your passport, or have not yet applied for one, you may still complete the online application, but remember that you may not participate in a study abroad program without a valid passport

Once you have the above items, you'll need to gather the following materials:

How to Apply

Log into Buckeye Link: buckeyelink.osu.edu
Select "OSU Study Abroad Application" from "Self Service" list on the top of the page.
Complete the Study Abroad Application Form
Complete:
Education Abroad Agreement/Release/Authorization Form
Eligibility Questionnaire
Upload or copy and paste your Personal Statement
Sign and Submit
Pay the $150 application fee within 3 days of submitting your application*

For more information please visit: oia.osu.edu/application-and-policies/apply

*The application fee will be refunded only if you are not accepted to the education abroad program or if you submit a written request to withdraw your application prior to the application deadline
---
Global Option Nursing
The Global Option Nursing (GO Nursing) program allows undergraduate BSN students to earn a global transcript designation without adding time to graduation.
Step 1: Learn
Fill out the student interest form
Attend an information session
Schedule a meeting with the global program coordinator to plan out how GO Nursing fits into your academic plan
Step 2: Apply
Complete the online application
Please note: You must apply to the program no later than the start of your senior year
Step 3: Complete
Complete coursework that fulfills program components
Meet with your academic advisor before your final semester to confirm that all requirements are met
GO Nursing Course List
Global Academic Exposure (7 credits)

You must take two globally-focused advanced courses to fulfill this component.

NUR 3430 Cultural Competence in Health Care: U.S. and Global Contexts
NUR 4240S Concepts in Community Health Nursing: United Kingdom

Global Experience (3-4 credits)

There are many options to meet this requirement:

A College of Nursing Education Abroad program

NUR 2798 Sustainability in Cyprus: Health & Well-being (4 credits)
NUR 4240S Concepts in Community Health Nursing: United Kingdom (4 credits)
NUR 2798 Nursing Experience in Honduras

An Ohio State sponsored Education Abroad program through the Office of International Affairs
A local (domestic) experience with underserved vulnerable populations
A pre-approved virtual activity
Take any course with an integrated Collaborative Online International Learning/Virtual Exchange (COIL/VE) model
Complete the Global Engagement Certificate Program
Complete a virtual international internship, semester or summer long
Participate in a formal Ohio State sponsored service-learning program
Complete an international STEP eligible programs on the OIA platform
International Ohio State student who has completed at least one semester of coursework abroad/in home-country and provided a reflection paper

Culture and/or Language Exposure (3-8 credits)

You must complete world culture or world language coursework, totaling 3-8 credit hours.

World culture option:

Complete a minimum of three credit hours of coursework that develops a familiarity with the history, culture, government and/or economic system of a target country

Complete any of the 2000-level or higher GE Cultures & Ideas course

World language option:

Complete world language courses 1101 and 1102
OR
Earn world language examination (EM) / transfer credit for 1101 and 1102
OR
Earn world language (EM) / transfer credit for 1101 and take foreign language course 1102
OR
You may be exempted from the coursework if you have a verified proficiency in a world language

Global Activity (1 credit)

During your final semester, you must take N3431 Global Options Nursing Capstone. As part of that course you will complete a global health project and submit a comprehensive e-portfolio that documents your experience in the program.

Global health project can include:

An international research project
A service-learning project
A global health internship
Other approved global activity

Note: The e-portfolio is a retained assignment over the time you are completing the program.
FAQs
Why complete the GO Nursing program?

Prepare yourself with the tools and knowledge to succeed in a globally connected world, even if you are working in the U.S.

You will learn about major currents of global change, compare and contrast major domestic and international issues and develop the skills needed to impact care across cultural boundaries.

Can I use my courses that are already required?

Many of the courses and experiences required for the GO Nursing program are met through standard nursing curriculum components.

You will complete coursework in four categories:

Advanced Global Nursing
Global Field Experience
Cultures and/or Languages
Global Health Activity

Who is eligible?

Any admitted undergraduate nursing student in good academic standing.

Who can I contact for more information?

Please email the global program coordinator at conglobalhealth@osu.edu
---
Graduate Interdisciplinary Specialization in Global Health
The Graduate Interdisciplinary Specialization in Global Health (GISGH) provides graduate and professional students access to interdisciplinary study in global health issues. Students gain specific expertise in the unique challenges of healthcare in the developing world and among immigrant populations both domestically and abroad.
Requirements

Students must be enrolled in a College of Nursing graduate program at The Ohio State University. Students must take at least four courses totaling a minimum of 10 credit hours. At least nine credit hours must come from outside the student's home college/program. Credit hours can include work already required as part of the student's degree program.

Required Nursing Courses:

PUBHLTH 6000 - Introduction to Global Health (2 units)
NURSING 5430 - Interdisciplinary Healthcare in the Global Community (2 units)
Prerequisites: N3430 or N6430: Cultural Competence in Healthcare: US and Global Contexts or permission of instructor

Field Experience (Required):

Field experience does not count towards the 10 credit hour requirement.
Field experience can be completed through any OIA approved study abroad program.
The College of Nursing provides opportunities in Ethiopia, Honduras and Nicaragua.

Enrollment Process

Complete the online application form and have it signed by your faculty advisor.
Obtain a letter of support from your faculty advisor.

Once you've completed these steps, please note:

Advisor approval is required and applicants should work closely with their advisor to select courses that best fit their focus and career goals.
Course plans should be completed prior to your application to ensure courses do not conflict with your clinical schedule.

Students will receive formal recognition of each study on their transcripts upon completion.
For more information, please visit the Health Sciences Center for Global Health website or contact Dianne Morrison-Beedy at morrison-beedy.1@osu.edu.