Featured Image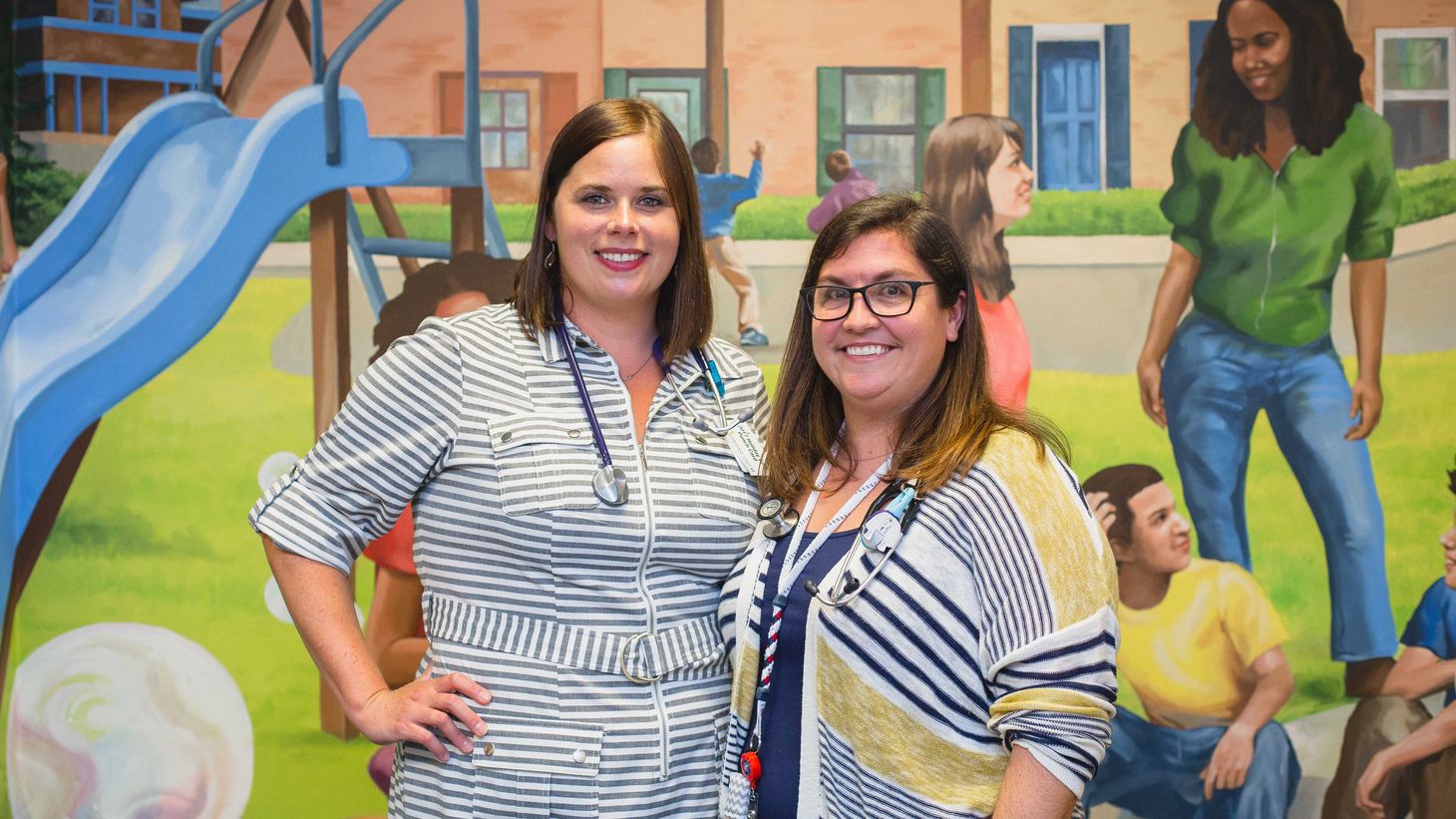 Prospective Preceptors
Individuals who have not precepted in the past two years, but are ready to start precepting
Access to The Ohio State University Health Sciences Library (Including, but not limited to UpToDate, Health Sciences Databases, AccessMedicine, VisualDx, Core25 Books & Journals and so much more)
Recognition as a valued Buckeye Preceptor on the College of Nursing website – Coming Soon!
Documentation of your Precepted Hours for professional development, such as APRN Specialty Re-certification, Clinical Ladder, or Annual Review.
Preceptors qualify for additional benefits after reaching 250+ precepted hours
Current Buckeye Preceptors
Individuals who have precepted a minimum of 250 hours in the last two years
Non-Salaried Faculty Appointments

Instructor of Clinical Practice, or Assistant Professor of Clinical Practice
A non-salaried faculty appointment will require OSUWMC employees to switch retirement plans (from OPERS to STRS). Please consult Ohio State HR for more information at 614-292-1050 or hr@osu.edu.

Tickets to Ohio State sporting events (Football, Basketball, Hockey)
More Free CEs
Periodic Buckeye Preceptor features and Spotlights in College of Nursing publications and social media channels.
Preceptor Resources
American Association of Colleges of Nursing

The American Association of Colleges of Nursing provides an APRN Clinical Preceptor Resources Guide. The information on their website includes explanation of roles and responsibilities of program faculty, clinical preceptors, and APRN students.

American Association of Nurse Practitioners (AANP)

The American Association of Nurse Practitioners (AANP) provides information which consists of 34 slides describing characteristics of preceptors, scheduling tactics, template, and focused teaching for clinical experiences for advanced beginner and expert APRN Clinical Preceptors.

American College of Nurse-Midwives (ACNM)

The American College of Nurse-Midwives (ACNM) website contains helpful information for program faculty, clinical preceptors, and APRN students in nurse-midwifery programs. Including useful tools for qualities of effective preceptors, clinical placement responsibilities, developing resource skills, and preceptor resources.

National Association of Nurse Practitioner Faculties (NONPF)

The National Association of Nurse Practitioner Faculties (NONPF) website contains helpful information for use by clinical preceptor nurse practitioner faculties working with acute and primary care nurse practitioner students. Sample resources include working with the overly confident and overly sensitive nurse practitioner students. Free videos are available for use by APRN clinical preceptor that highlights tips on reasonable expectations for the student role.

Certification Bodies

| | |
| --- | --- |
| AGPC | American Nurses Credentialing Center (ANCC), American Association of Nurse Practitioners (AANP) |
| AGAC | American Nurses Credentialing Center (ANCC) |
| PMH | American Nurses Credentialing Center (ANCC) |
| FNP | American Nurses Credentialing Center (ANCC), American Association of Nurse Practitioners (AANP) |
| AGCNS | American Nurses Credentialing Center (ANCC) |
| CNL | Clinical Nurse Leader Certification Examination (CNC) |
| PCPeds | Pediatric Nursing Certification Board (PNCB) |
| ACPeds | Pediatric Nursing Certification Board (PNCB) |
| NNP | National Certification Center (NCC) |
| WH | National Certification Center (NCC) |
| NMW | American Midwifery Certification Board (AMCB) |