Featured Image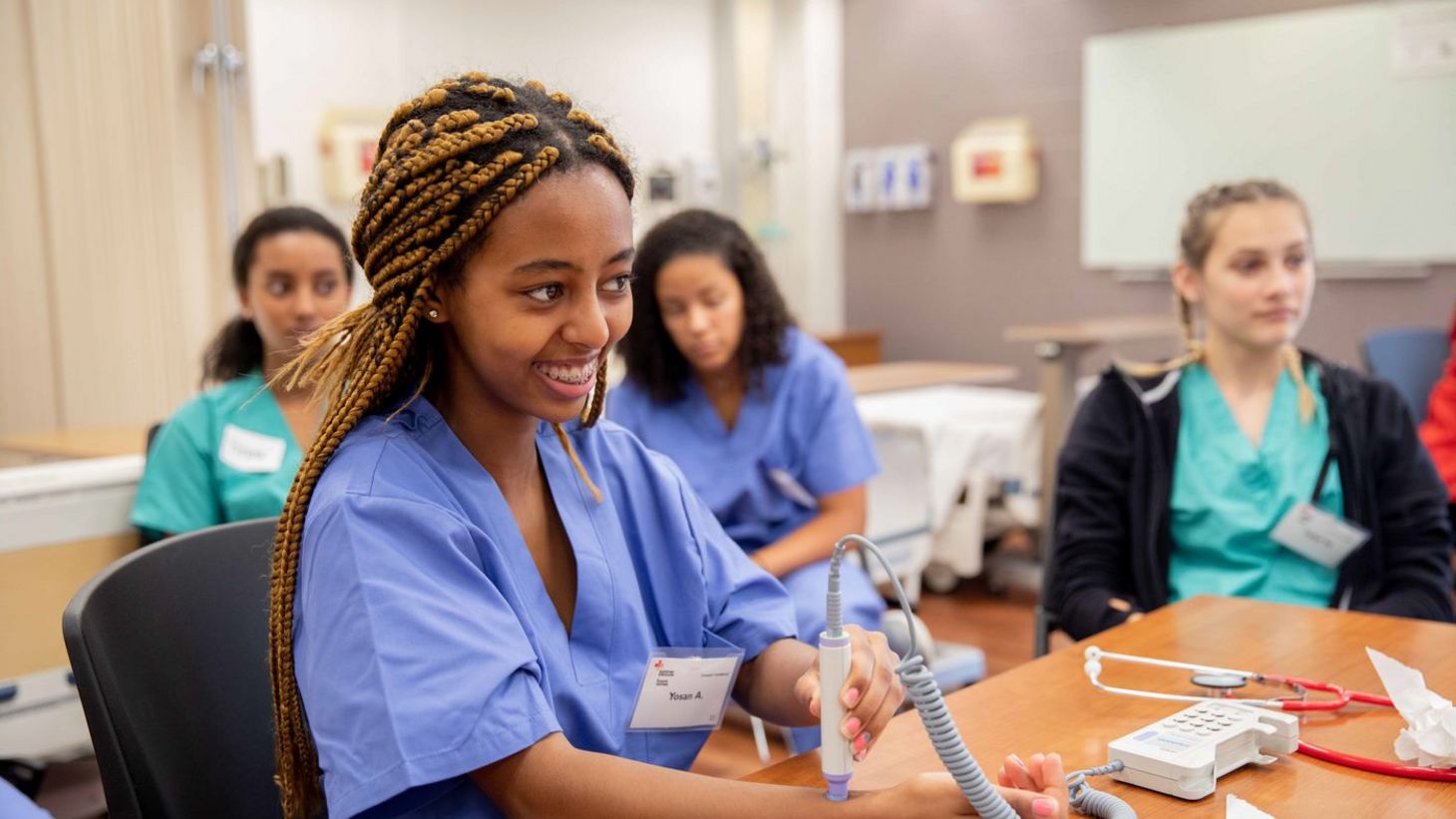 Summer Institute for Future Nurses: Virtual for 2021
Join us for two exciting days (free of charge) of virtual nursing exploration!
June 16 – June 17, 2021
The application is now closed. Please check back in January 2022.
The Summer Institute for Future Nurses is a great way to see why nursing could be right for you! This engaging program brings students from a variety of backgrounds together to engage with real-world nurses, current students and nursing faculty and staff.
The Summer Institute is just one of the many ways we are working to increase the number of students from historically underrepresented populations in nursing including, but not limited to, racial, ethnic, and cultural minorities, first generation low-income (FGLI) and males. Through this program and others, we will diversify the nursing pipeline. Moving forward, we recognize that only through broadening the representation of these groups can we improve the nation's health, reduce health disparities and move toward health equity. The Ohio State University College of Nursing is actively working to build a culturally competent nursing workforce which mirrors our patient populations.
To participate, you must be a current high school freshman, sophomore, junior or eligible senior. You must have a demonstrated commitment to diversity, interest in nursing and interest in pursuing your education at The Ohio State University.
At our first virtual Summer Institute in June 2020, we welcomed the most geographically diverse group in the event's history with ten states represented (California, Illinois, Maryland, Michigan, North Carolina, New Mexico, Ohio, Pennsylvania, South Carolina and Texas). Thirteen percent of the participants were soon-to-be first-generation college students, and 42% were from underrepresented racial groups. The average GPA of our participants was an impressive 3.76.
What is the 2021 virtual Summer Institute for Future Nurses?
It is an online, interactive program for eligible high school students. The Summer Institute enables students from all over the United States to explore nursing careers through engaging with members of our faculty, Q&A sessions about life as a nursing student, career opportunities within nursing and admissions information about our undergraduate and graduate programs.
Am I eligible to attend the Summer Institute for Future Nurses?
Here are the eligibility requirements:
Current high school freshman, sophomore, junior or eligible senior
Cumulative GPA of 3.0 or better
Completed application, including four short essays
Provide an electronic copy of your most recent transcript
OR recommendation letter from a guidance counselor or teacher
OR report card
How much does the program cost?
The virtual Summer Institute for Future Nurses is free to attend.