Featured Image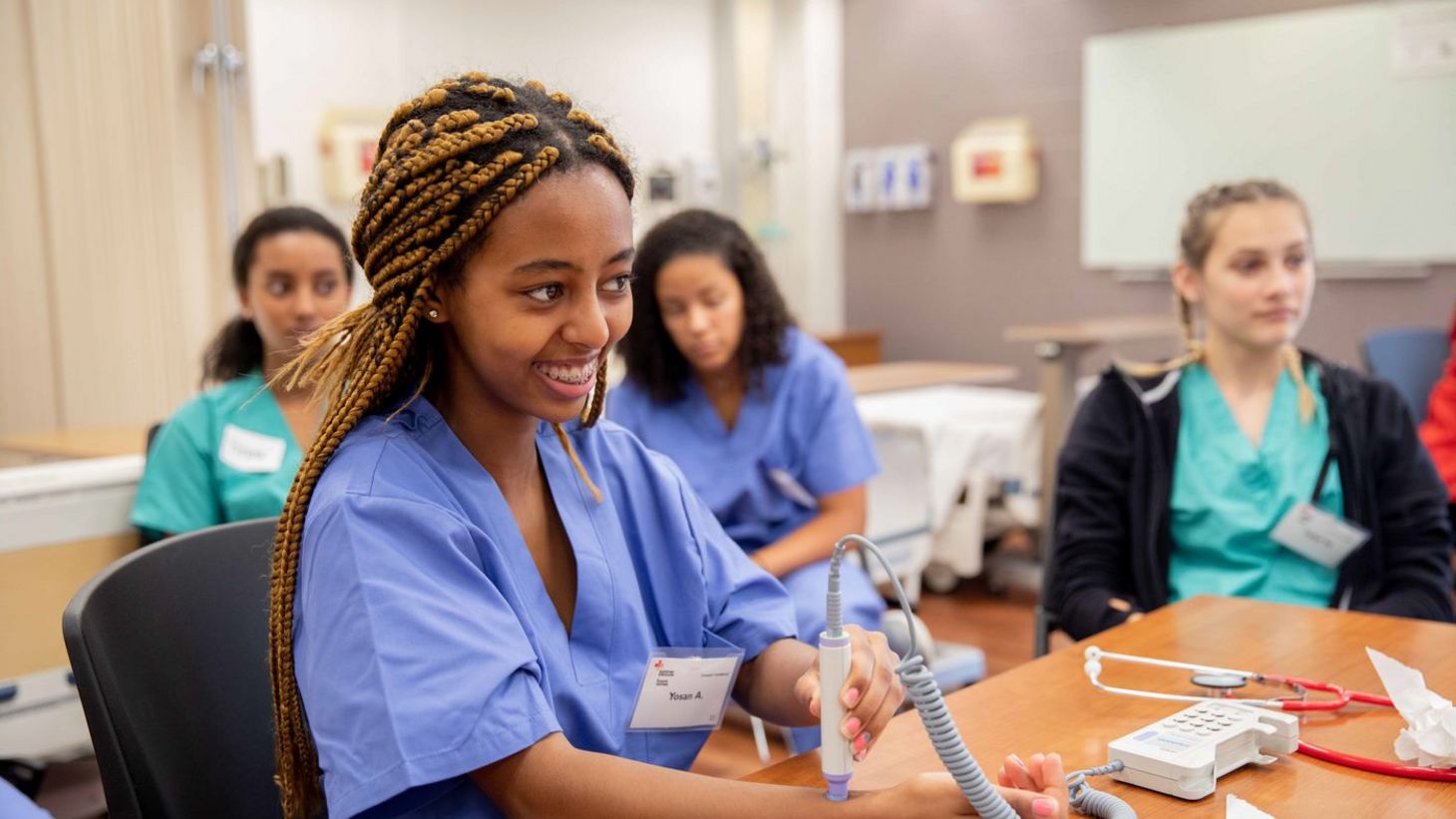 Summer Institute for Future Nurses
Three exciting days of hands-on nursing experience at The Ohio State University College of Nursing
June 16 – 18, 2020
The 2020 application is closed. Check back in January for our 2021 application.
The Summer Institute for Future Nurses is a great way to see why nursing could be right for you! This engaging program brings students from a variety of backgrounds together to engage with real-world nurses, current students and nursing faculty and staff.
The Summer Institute is just one of the many ways we are working to increase the number of students from historically underrepresented populations in nursing including, but not limited to, racial, ethnic, and cultural minorities, first generation low-income (FGLI) and males. Through this program and others, we will diversify the nursing pipeline. Moving forward, we recognize that only through broadening the representation of these groups can we improve the nation's health, reduce health disparities and move toward health equity. The Ohio State University College of Nursing is actively working to build a culturally competent nursing workforce which mirrors our patient populations.
Eligibility criteria:
Minimum 3.0 cumulative GPA. Minimum B or better in all math and science courses.
You must be a current high school freshman, sophomore, or junior. In addition, eligible seniors are those who have submitted an undergraduate application to The Ohio State University. You must have a demonstrated commitment to diversity, interest in nursing and interest in pursuing your education at The Ohio State University.
FAQs
What is the Summer Institute for Future Nurses?

It is a three-day, interactive program for eligible high school students. This hands-on program enables students to explore nursing careers through hands-on activities, tours, panels and engagement with current faculty, staff and students!

What will I experience?

You will get an inside look at the life of a nursing student by:

Participating in skills labs
Interacting with state-of-the art, lifelike computerized patient simulators
Using stethoscopes, IVs and ventilators
Learning wound and infant care
Participating in roundtable discussions with College of Nursing faculty and students
Receiving special presentations from the College of Nursing faculty
Being introduced to the many career opportunities for nurses
Touring The Ohio State University campus, the James Cancer Hospital, the anatomy and body donation program and the College of Nursing

To be eligible to attend the Summer Institute for Future Nurses, you must

Be a current high school freshman, sophomore, junior or eligible senior who have submitted an undergraduate application to The Ohio State University
Have a cumulative GPA of 3.0 or better and a B or better average in math and science
Complete the application, including four short essays
Provide paper or electronic copies of your most recent report card and a transcript

How much does the program cost?

Full-cost scholarships are available based on financial need. Tuition is $250.