Featured Image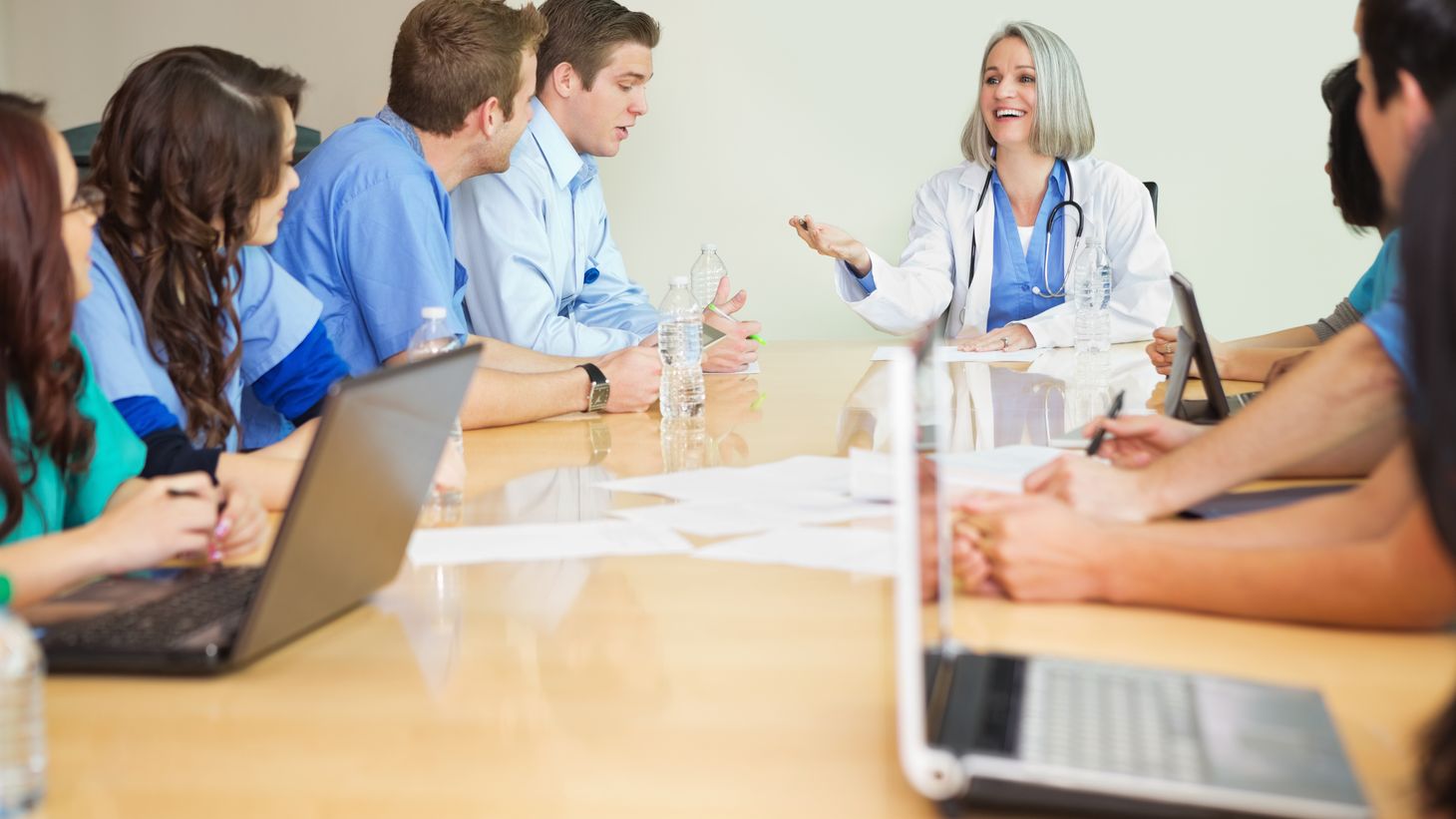 Interprofessional Healthcare Academic Certificate
Are you a professional in the field of healthcare seeking to increase your marketability, knowledge, and education of the interprofessional healthcare world? As current and future trends in healthcare indicate, there is a growing demand for healthcare professionals to be prepared to engage in interprofessional practice and innovative transformative leadership of healthcare delivery systems.
Ohio State's Interprofessional Healthcare academic certificate includes coursework from the Colleges of Nursing, Medicine, Pharmacy and Social Work. It meets the core competencies of interprofessional collaborative practice. To be eligible for this embedded certificate, you must be an actively enrolled graduate student in the College of Nursing.
Upon completion of the certificate program, you'll be prepared to:
Apply interprofessional and team-based delivery models in clinical practice in diverse healthcare settings.
Analyze the impact of social determinants on the health of diverse patient populations.
Coordinate evidence-based, patient-centered care across healthcare providers within healthcare settings.
Incorporate data-driven, quality health system processes designed for the clinical practice environment.
This certificate program includes 12 credit hours of graduate coursework which can be completed in one to three years. The coursework will include two required courses (selected from a list of four potential core courses) for a total of five credits. The remaining seven credits of coursework will consist of experiential and elective courses that are intended to be flexible based on individualized learning goals.
Application Deadline
Admission for the certificate will occur every semester. If you would like to learn more, you can email the admissions team at nursing@osu.edu.
Faculty
Our courses are instructed by world-renowned faculty with a focus on evidence-based practice, interprofessional collaborative practice, team-based healthcare and much more, with a broad scope of instruction from professors of the Colleges of Nursing, Medicine, Pharmacy and Social Work.