Featured Image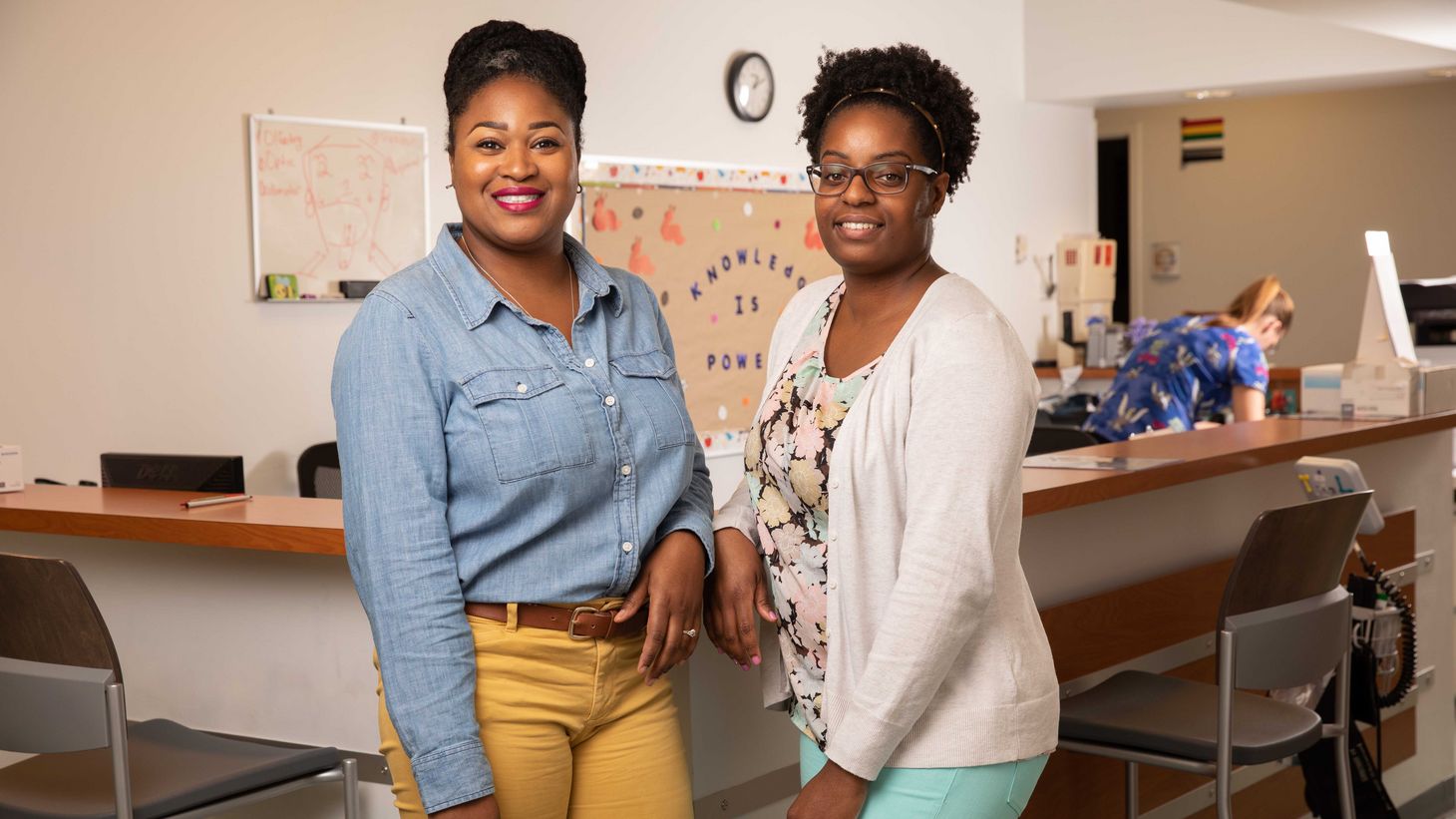 HRSA grant-supported programs prepare RNs for primary care roles
by Victoria Ellwood
Ohio ranks low in health value – 46th among U.S. states, according to the Health Policy Institute of Ohio – a dismal figure brought on in part by high rates of smoking, drug addiction, overdoses and socio-economic barriers to wellness. Motivated by this healthcare crisis, the College of Nursing is implementing a wide-reaching plan, supported by a major federal grant, to help boost Ohioans' health. The college is developing innovative ways to expand the role of current and future registered nurses in primary care settings, where they can assume enhanced roles in patient-centered care. The goal is to improve patient health, ultimately improving population health and helping curb healthcare costs.
"Nurses are in the perfect position to make a huge difference in the delivery of healthcare in Ohio. There are 220,000 registered nurses in Ohio … yet nationally only 10 percent of RNs work in primary care," said Margaret Graham, PhD, APRN-CNP, FAANP, FNAP, FAAN, associate professor and vice dean in the College of Nursing. "By moving into leadership roles in primary care, nurses can be a part of the healthcare team that will help improve the health of people in our state. To do this, they need a strong educational foundation in areas that have not traditionally been part of the nursing curriculum. Now we can start to change that."
Last summer, the Health Resources and Services Administration (HRSA) awarded a $2.76 million, four-year grant to the College of Nursing and several academic and community collaborators* – with Graham serving as project director. The funding supports programs aimed at partnering with community healthcare centers, and educating current and future registered nurses to practice to the full scope of their license in primary care.
"Keeping people healthier keeps them out of the hospital and ultimately reduces healthcare expenditures in the state," Graham said.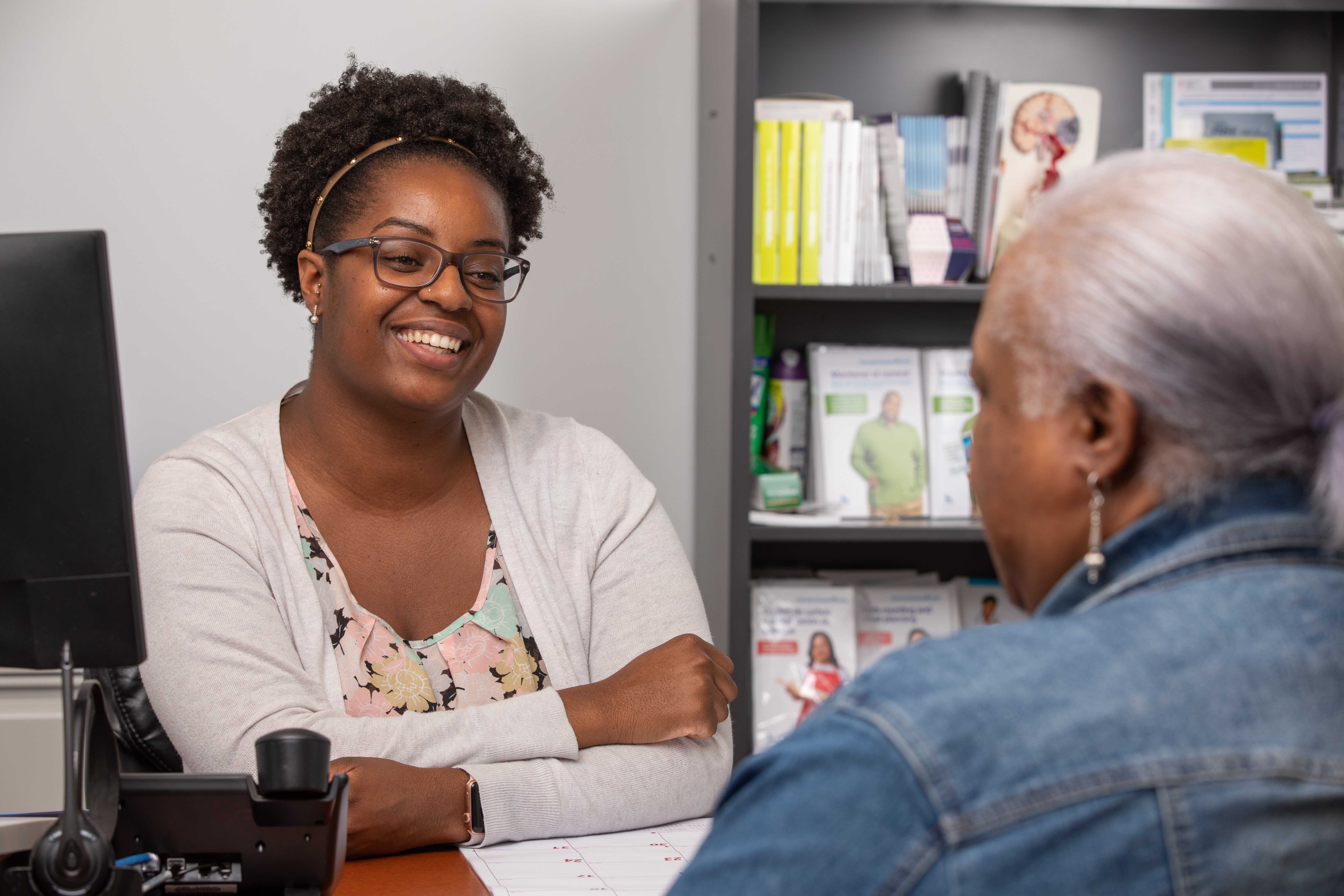 Kieonna Stewart, care coordinator for the federally qualified healthcare center, PrimaryOne Health in Columbus, was pleased to hear about the new program and was one of the first to earn a primary care certificate from Ohio State. "When you're in nursing school, you don't always hear about RNs being in primary care. You think you'll be working in a hospital or long-term care facility," she said. "Nursing programs currently are geared more to acute care. I hope that changes."
The college's four-year endeavor aims to kick-start that change. It's designed to provide opportunities to 100 current and future nurses to enhance their role in primary care through several programs:
Registered Nurses in Primary Care Certificate (RNPCC): An 11-credit hour online certificate program that prepares nurses to practice as community-based registered nurses, designed to be completed in one year. Current Ohio licensed registered nurses are eligible. Tuition assistance may be available.
Registered Nurse Primary Care Residency Program: A companion to the certificate, this 12-month intensive mentorship and residency program provides workforce development and education to registered nurses in community health settings.
Primary Care Academic Certificate: Available to currently enrolled BS in Nursing and RN to BSN students in the College of Nursing, this academic certificate prepares students for practice as RNs in community-based primary care, especially in rural and underserved areas.
"We're one of few colleges in this region that's changing the nursing curriculum and offering targeted training to prepare nurses to work in primary care," says Portia Zaire, MSNEd, BSN, RN-CCCTM, partner liaison and residency director for the new program. "If we can manage that care better – by working closely with patients – we can improve their health and improve their quality of life."
With the program, College of Nursing faculty teach nurses about preventive care, chronic disease management, evidence-based care, hospital transition care, health coaching and interdisciplinary team approaches – material not broadly covered in current general nursing education.
"It's designed to elevate and enhance their practice and their skills," said Wendy Bowles, PhD, RN, APRN-CNP, CNE, assistant professor of clinical nursing and assistant dean for baccalaureate programs. "Coordinating care in a community setting is different than in a hospital setting. While acute care treats the immediate problem, primary care looks at the whole person, including the social determinants of health. Nurses are in a pivotal role for helping patients maintain wellness and more effectively address chronic disease issues."
These skills are especially pertinent as, nationwide, more than 50 percent of people are dealing with a chronic illnesses such as diabetes, hypertension and COPD.
"Nurses have the education and understanding of what the patient needs and how to find the right resources – whether it's making sure the patient can get to their doctor's appointment or managing chronic illness and medication," Bowles said. "This nurse-led, centralized coordination of care can help a patient stay well … and stay out of the hospital."
Melissa Driscoll, RN, is learning the importance of that centralized system first-hand. A registered nurse working at Ohio State family medicine centers in Columbus and Gahanna, she is one of the first nurses to earn the RNPCC certificate and will complete the residency in December. Before moving back to Ohio, she had worked in a hospital setting in the Washington, D.C. area.
"When the public thinks about what a nurse does in primary care, they think of giving shots and taking patients' blood pressure," she said, "but it's so much more! At first it was very foreign to me, since I was used to working at the bedside in an acute care setting. Now, I focus on care coordination – we work behind the scenes and fill in the gaps in care. We work closely with each patient to formulate a long-range plan."
For instance, when a patient with a chronic illness comes to the primary care center, "first I need to understand what they were in the hospital for, what they need to do as follow-up, what medications they need to take," she said. "Then we work together to make a more complex care plan. I need to meet them where they are in their health situation, then work with them. I can't just tell them what to do – they need to be involved in setting and meeting their own goals."
The College of Nursing's new initiative is "very empowering," Zaire emphasized. "A lot of RNs in primary care are unsure of their role, but this program really outlines the scope of their practice and how they can lead with knowledge and skill." The certificate from Ohio State demonstrates to employers that these nurses are well-educated and prepared to work – and to be leaders – in a primary care setting.
For Kieonna Stewart, it has also provided a new-found confidence. "I have gained so many new skills and resources," she said. "But most of all it's given me a voice I wouldn't otherwise have. It's shown me how to make my ideas heard. It positions me as a central part of a broader healthcare team." 
---
This project is supported by the Health Resources and Services Administration (HRSA) of the U.S. Department of Health and Human Services (HHS) Nurse, Education, Practice, Quality and Retention Grant UK1HP31699 entitled Registered Nurses in Primary Care as part of an award totaling $2,763,494. The contents are those of the author(s) and do not necessarily represent the official views of, nor an endorsement, by HRSA, HHS, or the U.S. Government. For more information, please visit HRSA.gov.
---
This block is broken or missing. You may be missing content or you might need to enable the original module.