Featured Image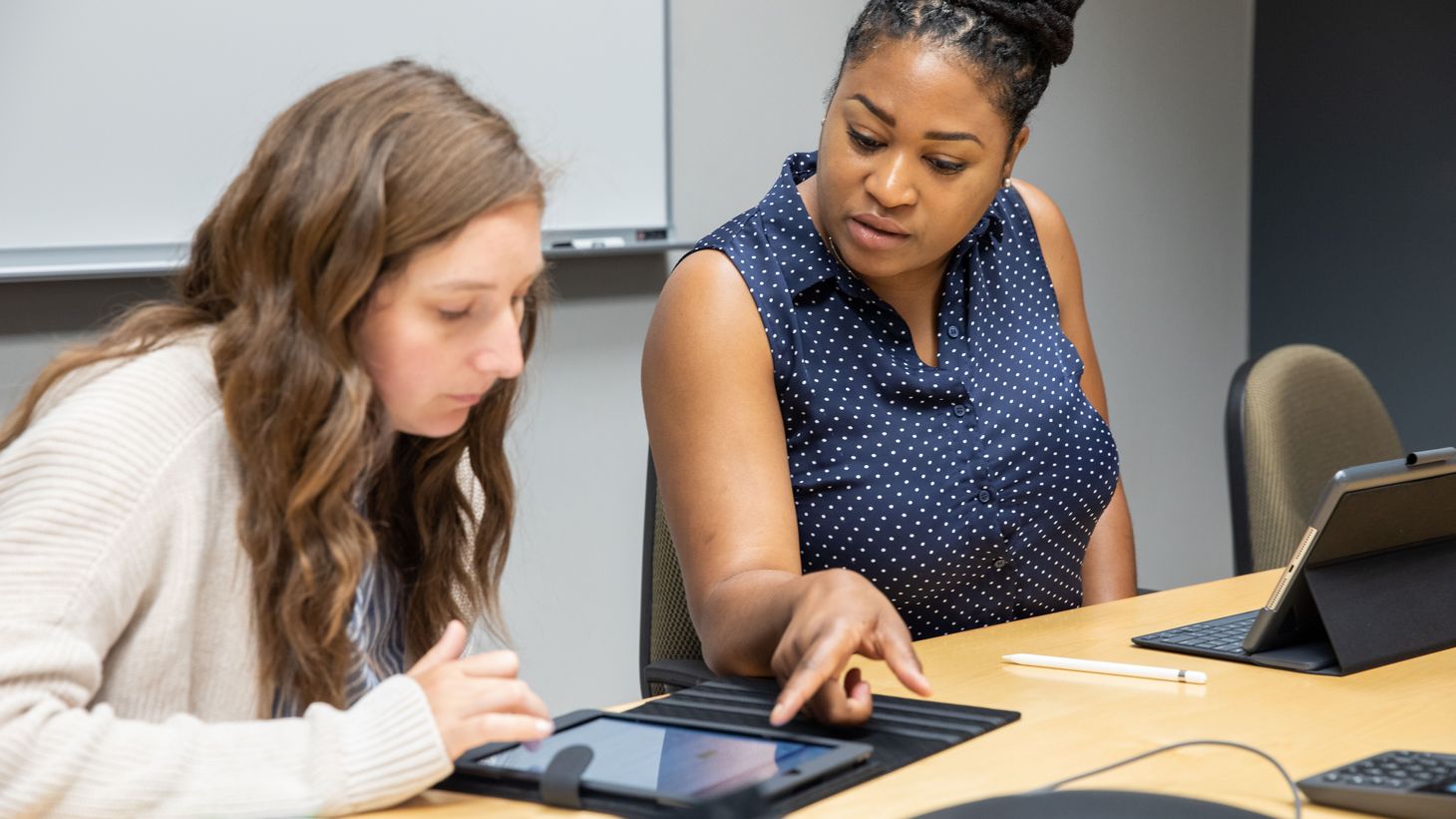 Registered Nurse Primary Care Residency Program (RNPCR)
Invest in your future.
Are you a Registered Nurse looking to develop your primary care experience and hone your clinical leadership skills? Our Registered Nurse Primary Care Residency Program is an intensive mentorship program through which you will develop your skills in primary care.
This program will allow you to build confidence and competence through a structured, professional transition-into-practice experience that creates and enhances professional networks and relationships with peers during the residency.
Throughout the program, you will learn to:
develop skills and experience in chronic disease prevention and control
implement evidence-based practice health and wellness coaching approaches to address chronic disease, substance use disorder and mental health conditions
understand local, state and national policies related to the RN practice in primary care and facilitate change, when necessary, to allow RNs to practice to the full scope of their license
act as formal and informal leader in the workplace and communities, leading care coordination in primary care
You will learn primary care themes and competencies in the classroom, through hands-on clinical instruction, college level courses with credits (if enrolled in the certificate) and mentoring.
In order to be eligible to apply, you must have:
graduated from an accredited school of nursing
RN practicing in primary care
a current and unrestricted license in the state of Ohio
Five RNs will be selected annually for this program. Residents should be prepared to devote the appropriate amount of time to courses taken for college credit through the program and should reserve eight hours a week for residency activities.
To successfully complete the residency program, you will need to:
attend and come prepared for all required program activities
perform all procedural competencies without coaching
utilize the content from the professional competencies to guide practice
complete all learning objectives
attend all lectures and participate in discussion
participate actively in the peer group transition sessions
complete all assignments in a timely manner
actively engage in the Registered Nurses in Primary Care certificate
complete evidence-based quality improvement project
To apply, please fill out the application below. If you have any questions about the residency program, please check out our FAQs or contact Portia Zaire.
This project is supported by the Health Resources and Services Administration (HRSA) of the U.S. Department of Health and Human Services (HHS) Nurse, Education, Practice, Quality and Retention Grant UK1HP31699 entitled Registered Nurses in Primary Care as part of an award totaling $2,763,494. The contents are those of the author(s) and do not necessarily represent the official views of, nor an endorsement, by HRSA, HHS, or the U.S. Government. For more information, please visit HRSA.gov.
FAQs
How much does this residency program cost?

Students in the residency program have no associated tuition or fees. There are tuition and fees for the Registered Nurses in Primary Care certificate and anticipated costs associated with the program are listed on the tuition and fee table online.

What are the advantages of participating in the RN Residency program?

Residents are afforded the opportunity to:

learn from industry experts
receive individualized attention and care as they grow personally and professionally
engage in in-depth learning experiences specific to primary care which can be implemented into practice
implement evidence-based quality improvement projects in their practice area
be introduced to networking and development opportunities

What format is the residency program delivered?

The Residency program is flexible to meet the needs of our community partners. Therefore, the program uses face-to-face, online and asynchronous formats.

How much time does the resident have to dedicate to the Residency program?

You can expect to spend up to eight hours per week in the Residency program.

Is there funding to support the resident being away from work duties?

Yes. The Ohio State University College of Nursing received HRSA grant funding to subsidize the organization for the RN's participation in the residency program. Organizations may be eligible to receive up to $20,000/year for each resident.

What is the difference between the Registered Nurses in Primary Care certificate (RNPCC) and Registered Nurse Primary Care Residency (RNPCR) program?

The RNPCC is a certificate program consisting of college level courses that are two or three credit hours, which are applied to your official transcript. The RN Residency program is focused on adding value and supplementing what is being learned in the certificate courses. The Residency is intensive and provides mentorship along with personal and professional development. During the Residency, residents are developed and guided to become change facilitators and leaders in their individual work environments by engaging in a variety of learning experiences.