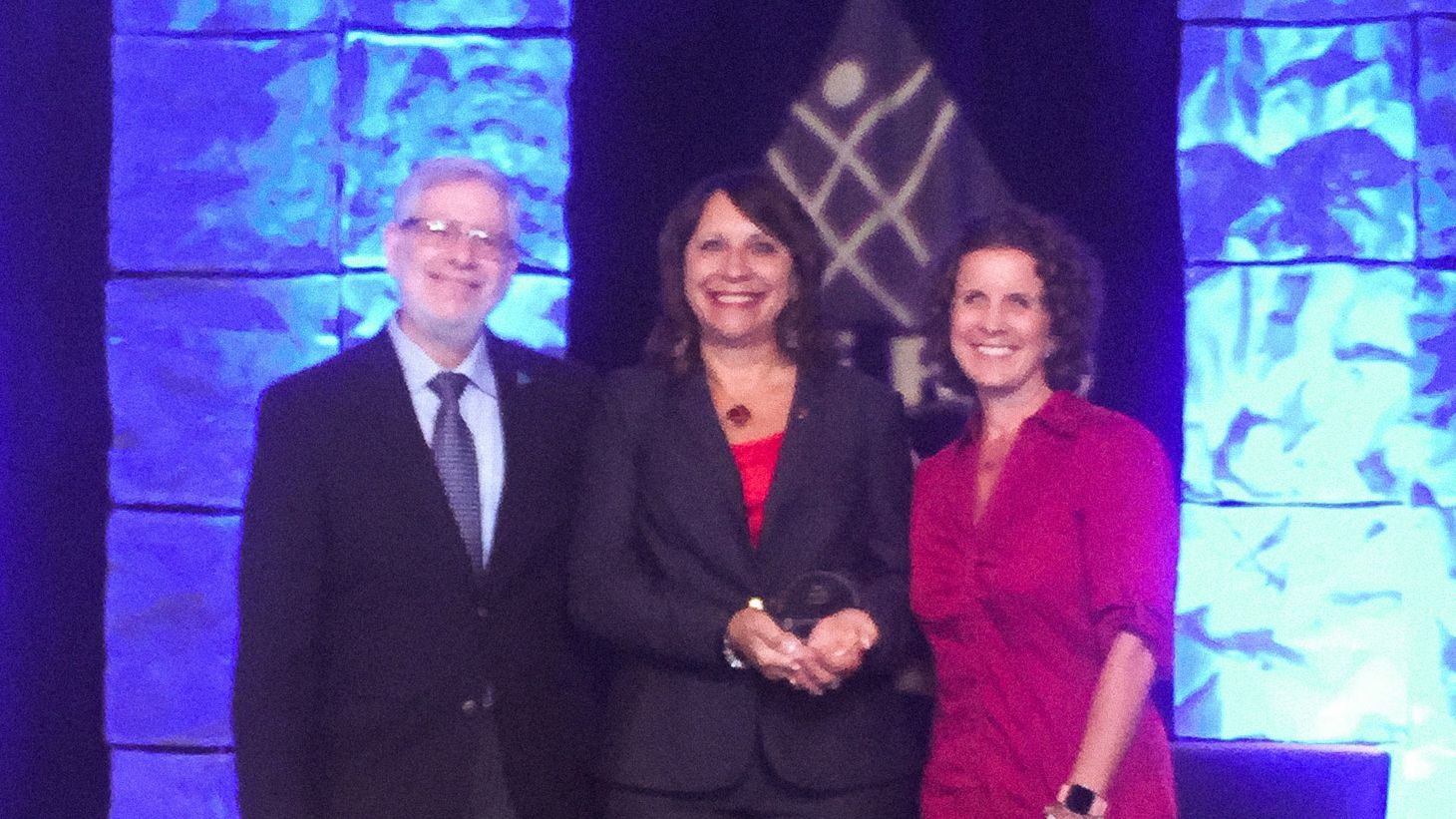 The Ohio State University awarded national honor for wellness initiatives
C. Everett Koop Award recognizes outstanding worksite wellness programs
COLUMBUS, Ohio – The Ohio State University was honored with a national C. Everett Koop Award honorable mention for the breadth and effectiveness of its health and wellness initiatives.
The Koop Awards, which are granted by the Health Project, recognize worksite health promotion and improvement programs with documented results, both in effectiveness and economic impact. Criteria include improving population health by helping people change unhealthy behaviors and reducing health risks, establishing a culture of health and offering good value for the investment in these programs. Ohio State was one of only seven institutions nationally – and the only university – to earn an honorable mention award this year.
The Health Project is a not-for-profit corporation formed to bring about critical attitudinal and behavioral changes in addressing the health and well-being of Americans. Its mission is to seek out, evaluate, promote and disseminate the lessons learned from exemplary health promotion and disease prevention programs with demonstrated effectiveness in influencing personal health habits and cost-effective use of health care resources.
"This wonderful honor confirms that we are on the right track in promoting health and well-being across Buckeye Nation," said Bernadette Melnyk, PhD, APRN-CNP, FAANP, FNAP, FAAN, vice president for health promotion, university chief wellness officer and dean of the College of Nursing. "We are building great momentum in our efforts to make Ohio State the healthiest campus in the world, and it starts with creating a wellness culture and incorporating evidence-based programs that get results."
As the National Academy of Medicine highlighted in its groundbreaking case study released this summer about Ohio State's efforts around well-being, Ohio State calculates a cumulative productivity net savings of more than $15 million from wellness programming, as well as a $3.65 return on investment for every dollar invested in wellness. Additional impacts include improvements in cardiovascular health; decreases in pre-diabetes, depression and anxiety; and increases in healthy lifestyle behaviors and academics among students, faculty and staff.
Melnyk and Megan Amaya, PhD, director of health promotion and wellness at the College of Nursing, accepted the award on Ohio State's behalf at the 2019 HERO Forum hosted by the Health Enhancement Research Organization in Portland, Oregon.