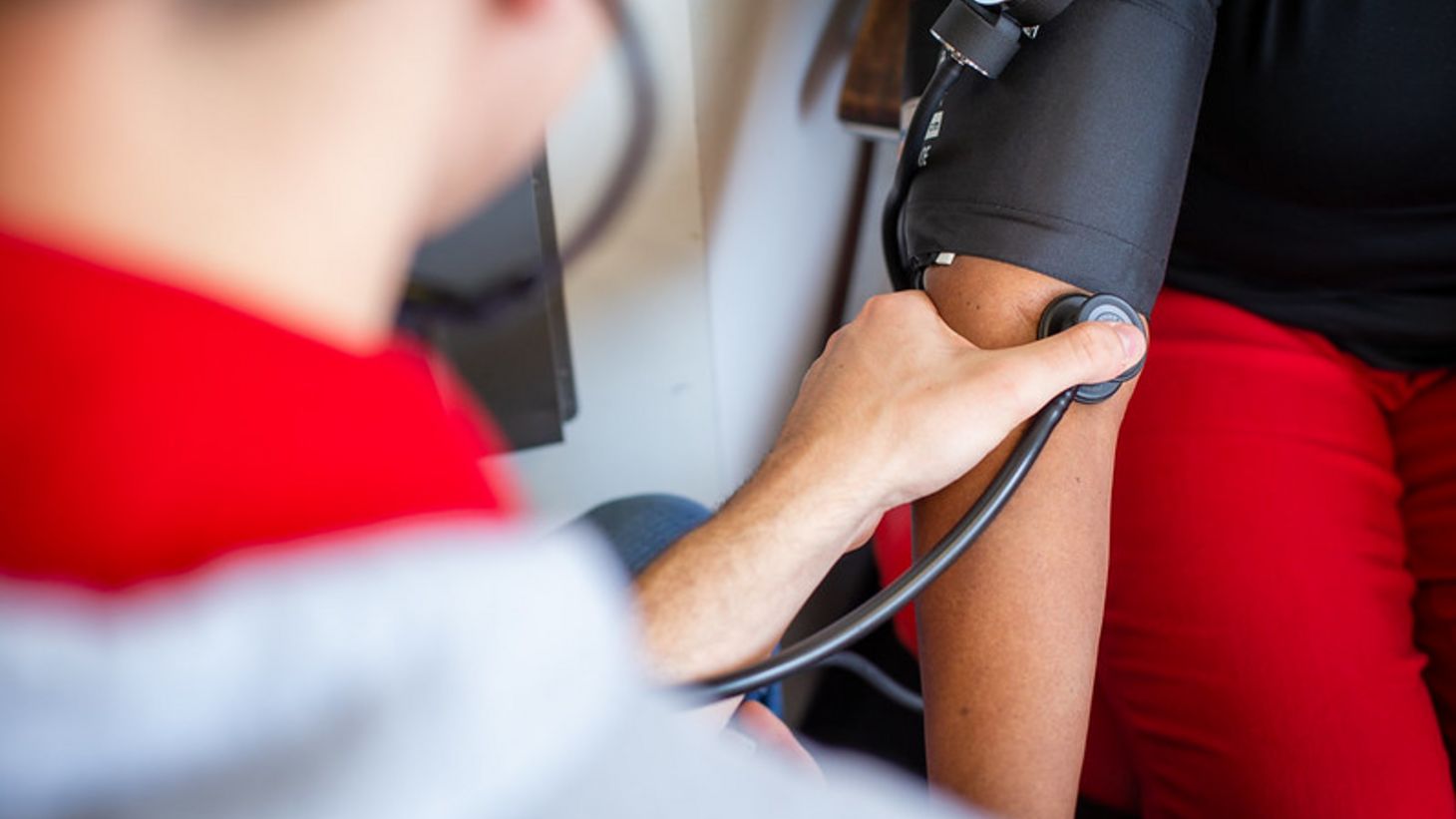 New publication details critical roles of nurses to control hypertension and prevent cardiovascular deaths
Urgent "Call to Action for Nurses" by experts from eleven national organizations
Nursing leaders from 11 national and federal organizations – including the Centers for Disease Control and Prevention, American Heart Association, National Forum for Heart Disease and Stroke Prevention, American Medical Association, American Academy of Nursing and Preventive Cardiovascular Nurses Association – penned a new urgent call to action for nursing professionals nationwide to stem a rising tide of hypertension and cardiovascular deaths made worse by the COVID-19 pandemic.
The call to action, published in a special cardiovascular health-themed edition of the journal Worldviews on Evidence-Based Nursing, focuses on specific roles and actions that nurses must take and resources they can use to help people control hypertension, a leading cause of cardiovascular disease, which remains the #1 cause of death in the world.
"Hypertension affects nearly one in every two adults in our country, yet only 77% are aware they have hypertension, and only 44% of those have their blood pressure under control," said Bernadette Melnyk, PhD, APRN-CNP, FAANP, FNAP, FAAN, editor of Worldviews, who also is vice president for health promotion, university chief wellness officer and dean of the College of Nursing at The Ohio State University. "We know from research that hypertension is mostly preventable and controllable, both with medication and healthy lifestyle behaviors. What this paper does is outline how nurses can not only lead in this area, but also save thousands of lives through their actions."
This paper responds to the 2020 U.S. Surgeon General's Call to Action to Control Hypertension and details specific actions for nurses in several key sectors of the health care industry, including:
Registered nurses
Advanced practice registered nurses
Colleges/schools of nursing
Professional nursing organizations
Evidence-based quality improvement and population health nurses
Nurse researchers
"Nurses are the largest healthcare workforce in the country with great impact potential to help prevent and manage hypertension and cardiovascular disease with evidence-based practices," Melnyk said. "This is why we are using this call to action to provide evidence-based tactics and resources that can be mobilized immediately to optimize patient care and cultivate community supports so that we can prevent cardiovascular deaths and help improve the lives of people living with hypertension."
Nurses across the country can join this call to action by using #NursesforBPControl on social media, visiting millionhearts.hhs.gov or emailing millionhearts@cdc.gov.