Featured Image

Raderstorf speaks at TEDxColumbus: SPARK
by Elisabeth Mach and Susan Neale
"I want to share something personal with you all … I am a nurse," Chief Innovation Officer of the College of Nursing Tim Raderstorf, DNP, RN, told the crowd at TEDxColumbus: SPARK in his talk about democratizing innovation. "Being a nurse is just part of who I am. It impacts how I think, how I care for others, even how I pay my mortgage … but I know how most of the world sees nurses when it comes to innovation. They don't see us at all."
That's exactly why Raderstorf wants to inspire other nurses to see their own potential as innovators. Innovation, he pointed out, is most impactful when it is initiated by people on the frontlines, who are familiar with the problems to be solved – like nurses. "Innovation is not an elitist sport!" he declared.
"I have the privilege of working with people from a variety of different professional and education backgrounds," Raderstorf said. "And I've found that within all of us lies a fundamental truth: we all have the ability to change the world. Within this room are thousands of ideas, just bursting at the surface, waiting to get out if someone would just give you the permission and the pathway to be innovative."
Raderstorf explained how the College of Nursing inspires innovation through the Innovation Studio: "We set up a physical space outside a high-traffic location in our university," and ask people to "come in and engage with us. We ask them what they're excited about, what makes them curious, what things they would solve themselves, if they only had the permission. And then we provide that permission." The studio also provides tools, mentors, pitch sessions, funding and validation.
To find out more about what happens when you give yourself permission to innovate, see Raderstorf's talk, "The participation trophy model of innovation and why it works," here.
---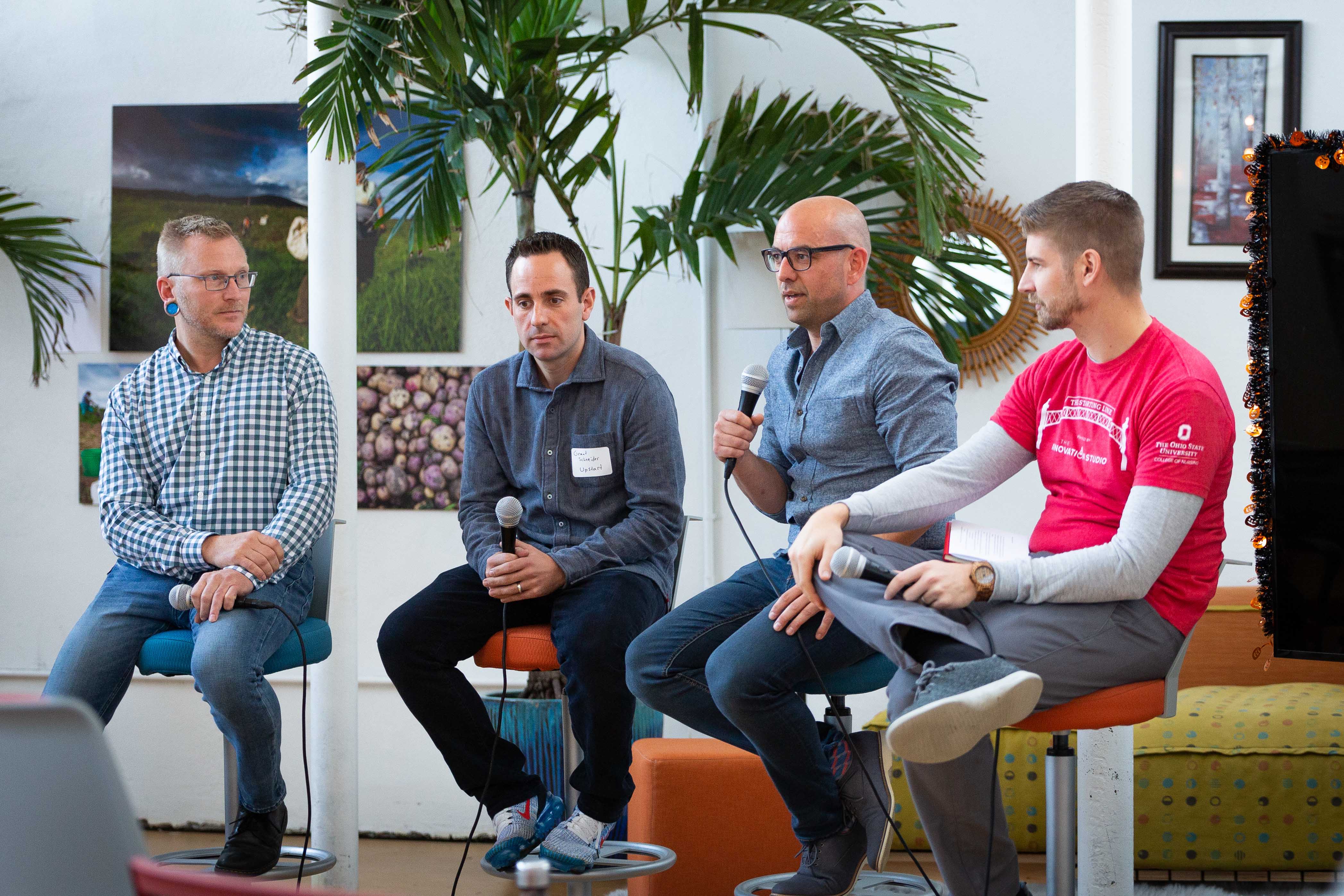 The Future of Work
In October, the Starting Line, an entrepreneurship organization powered by the Innovation Studio at The Ohio State University College of Nursing, hosted "The Future of Work" at the STEAM Factory. The goal of the Starting Line is to provide resources and networking opportunities to Columbus professionals aspiring to start their own businesses.
The Future of Work featured 22 speakers who participated in one of the nine panels throughout the day, with discussion topics such as "the future of Columbus small businesses," "creating an infrastructure for the future of work," "funding your future" and "legal considerations to ensure you thrive in the future."
"The Starting Line is helping to create opportunities by bringing together people from different industries and different backgrounds, but all experts in their field, to learn from each other," said brand strategist Haley Boehning of Storyforge.
---
This drone developed with the help of the Innovation Studio helps map and monitor glaciers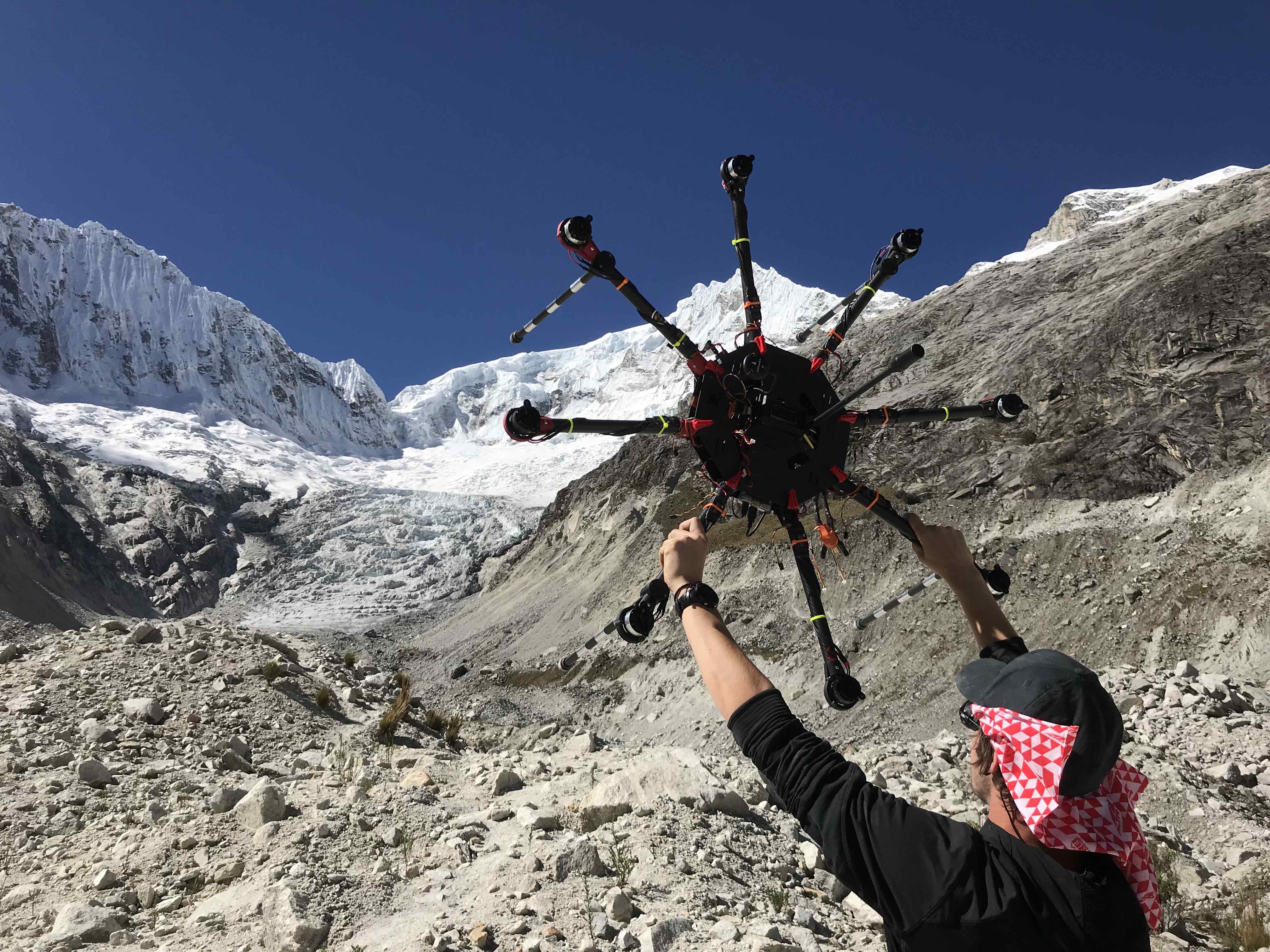 Geography PhD candidate Forrest Schoessow set out to advance scientific understanding of glaciers as water resources and causes of natural disasters, through the development of custom sensors and unmanned aerial systems (UAS). With the support of the Innovation Studio, Schoessow led a student mountain drone team (MDT) that developed a high-altitude UAS and laser mapping system. The team field tested the drone in Peru. Schoessow is currently working with Ohio State and Peruvian collaborators to process the data with the hope that the system will change the way high mountain hazard systems are monitored. "The MDT is special because our work has real world applications," said Cole Harlow, a student member of the MDT. "In addition to getting to experience applying knowledge from our classes, we are also potentially helping large communities of people."