Calling all Columbus professionals!
The Starting Line provides Columbus professionals with access to the tools, education and network needed to make informed decisions about taking the first steps to starting their business.
Why
Recognizing that many professionals in Columbus have great ideas to contribute, we want to make sure that you have the resources, knowledge and confidence to get started. Through a collaboration with the Create Columbus Commission, The Ohio State University College of Nursing's Innovation Studio is partnering with some of Columbus' top local businesses (Root, ZoCo Design, Land Grant Brewing Company, Wolf's Ridge Brewing to name a few) that have been founded by a young professional to provide insight and resources to Columbus' professionals.
What
The Starting Line brings prototyping tools, designers, programmers, lawyers, entrepreneurs and much more to local businesses that have been founded by young professionals and delivers mini entrepreneurship boot camps to help you take the first few steps to start your business. You'll hear firsthand about what drove these founders to entrepreneurship and how they found success.
Need to talk to a lawyer? Check. 
Need to 3D print a prototype? Check.
How about advice from a programmer? Check.
Agenda
Warning:  If you're not willing to hustle, this probably isn't the right event for you.
As each entrepreneur and business idea is unique, so is each Starting Line experience. These events are purposefully unstructured to let entrepreneurs choose their path. Our goal is to provide you with the tools and support you need to get started. Your goal should be to soak up as much advice as you can and hustle to take the first few steps to start your business or regain momentum.
Who
If you found this page, The Starting Line was built for you. We are looking for entrepreneurs (aspiring or actual) who need a little help to get started or push past a plateau. The Starting Line is a great place to plug into Columbus' thriving entrepreneurial ecosystem and can help bring your business to life. Check back often for updates to the schedule and event details. 
How
The Starting Line is powered by The Innovation Studio at The Ohio State University College of Nursing, a moveable maker space that fosters interprofessional innovation across campus. Why nursing you may ask? As the largest healthcare profession, nurses consistently innovate at the bedside to improve patient outcomes. Thanks to the generosity of Gary and Connie Sharpe, and the Create Columbus Commission, we're able to leverage the Innovation Studio and its team to bring the Starting Line to our community.
How to get involved
Want to get involved as a starting line mentor? Contact our chief innovation officer, Tim Raderstorf, at raderstorf.3@osu.edu for details.
What's the catch?
Sorry, not going to find anything here. You live in a community unlike any other. Our only ask is for you to participate, be respectful and create something great in Columbus. Now get to it!
The Starting Line is Proudly Powered by The Innovation Studio
Visit the Innovation Studio webpage for details.
Recent News
The Ohio State University College of Nursing launched The Innovation Studio – Mirror Lake in Pomerene Hall on March 20. The Innovation Studio – Mirror Lake is the sec
Partnership using national Million Hearts® initiative strategies aims to help at-risk faculty and staff at Ohio State live healthier lives COLUMBUS, Ohio – Partne
Upcoming Events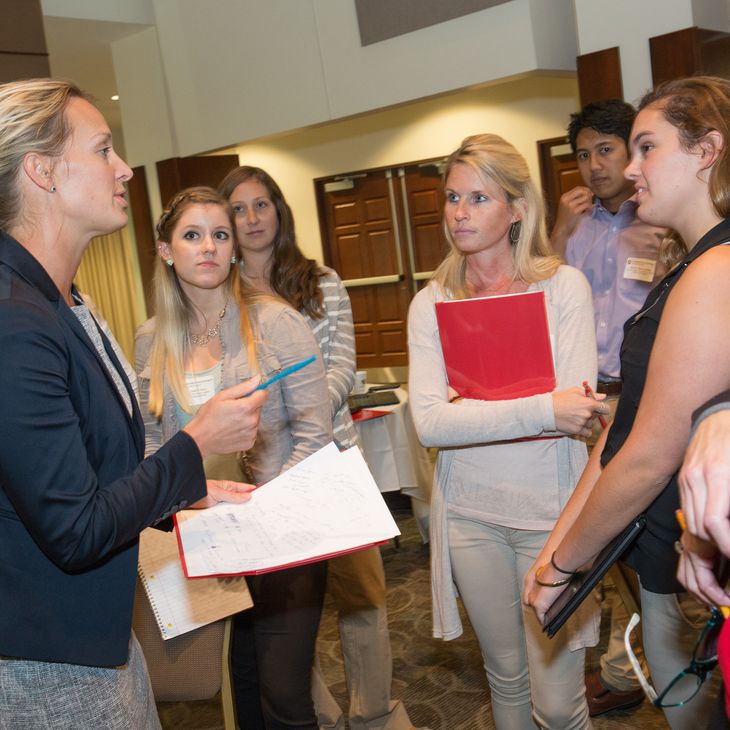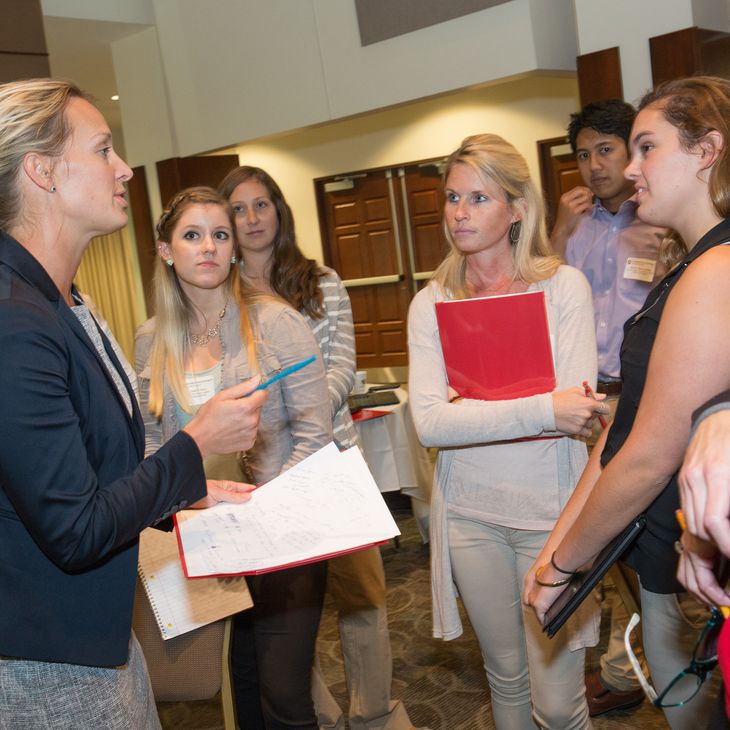 September 23, 2019 8:00 am - 5:00 pm