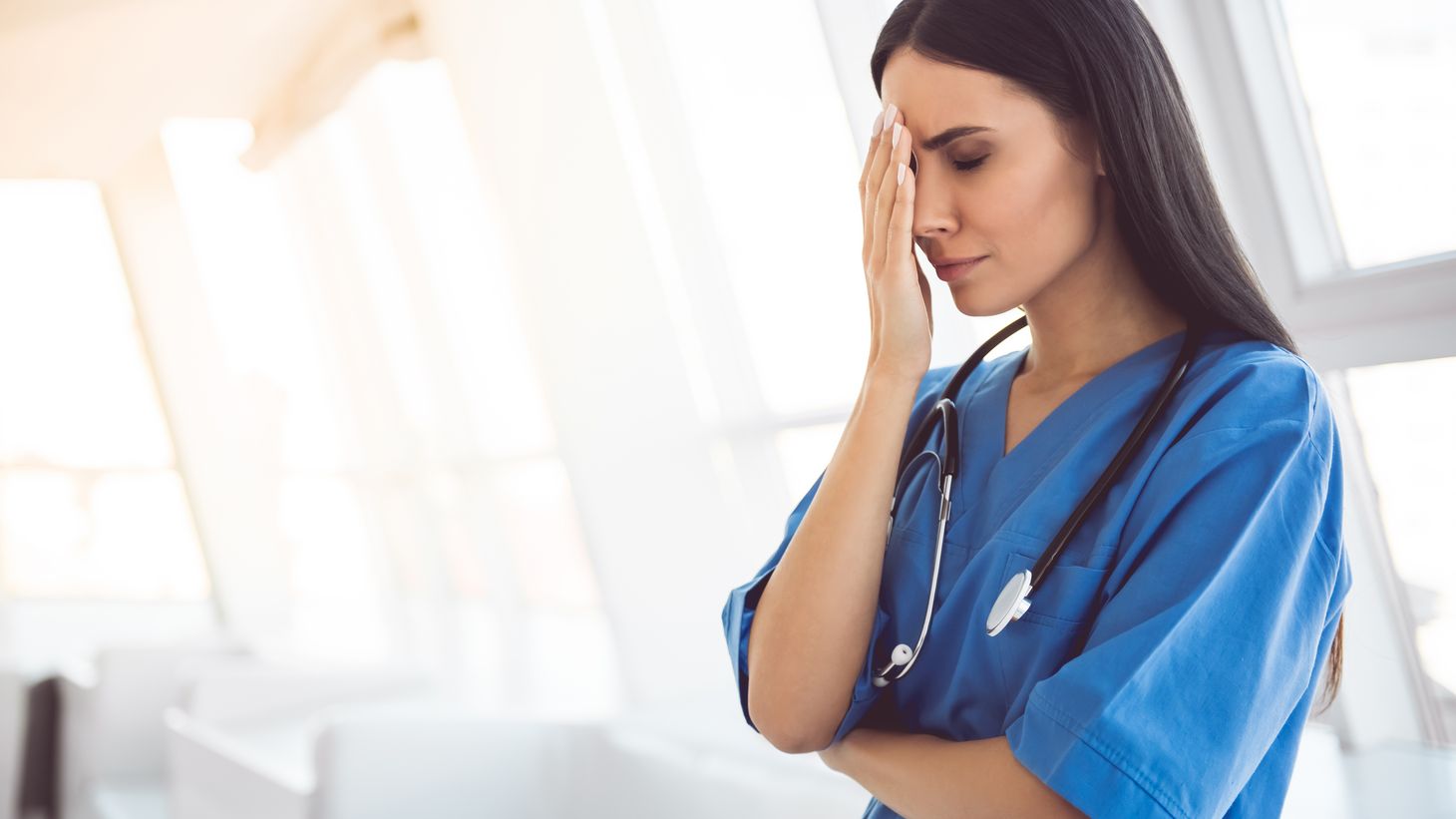 New study spotlights toll of pandemic on front-line nurses
Journal of Clinical Nursing publishes study on mental and emotional toll of COVID-19
COLUMBUS – A team of nurse scientists, evidence-based practice professionals and an ethicist from The Ohio State University College of Nursing have published their findings from their multi-site study with first-hand accounts of the psychological and emotional toll that the COVID-19 pandemic has taken on front-line nurses in the U.S.
Focus groups engaging 43 staff nurses at four sites across the country (California, New York, Ohio and Pennsylvania) informed the study, which identified four central themes:
The challenges the nurses faced in their work;
The feelings that dominated their emotional and mental health;
Coping mechanisms with varying levels of success in dealing with the pandemic; and
Ethical issues they were forced to wrestle with in real time as they treated the sickest COVID-19 patients.
"We were asked to perform this study by staff RNs themselves not only to capture the history and emotions of the pandemic as it was happening, but also to learn where there were gaps that must be filled," said Esther Chipps, PhD, clinical nurse scientist and professor of clinical nursing at The Ohio State University College of Nursing who was the lead principal investigator. "Our front-line nurses are inspirations and heroes for how they have served during the pandemic, and it is incumbent upon healthcare organizations to understand and course-correct where possible to better support them."
Many of the nurses interviewed for this study consistently echoed similar concerns regarding internal communication issues, ever-changing protocols as the pandemic evolved, overwhelming fatigue, growing stress and anxiety among the nursing population and the ethical dilemmas associated with the magnitude of the illness and death that they witnessed among their patients.
The study, published by the international nursing journal Journal of Clinical Nursing, spotlighted the urgent need for several evidence-based approaches to mitigate the situation that hampered the front-line response to the pandemic, including:
Consistent disaster preparation and management guidelines that front-line clinicians can count on.
Interventions to build coping and resiliency skills in front-line clinicians who are trying to handle elevated levels of stress, anxiety and burnout as they care for patients such as The Ohio State University Wexner Medical Center's Mindfulness in Motion, STAR mental health and Buckeye Paws programs, as well as Ohio State's MINDSTRONG™/MINDBODYSTRONG™ cognitive-behavioral skills-building program.
Opportunities to reflect on the current experience and document successes and failures to build a bank of institutional knowledge and memory that includes innovative practices, surge staffing plans, personal anecdotes and other documentation so that future crises of this kind can be met from a better-informed perspective to improve organizational preparedness.
"We cannot afford to repeat the tragedy of this pandemic ever again," Chipps said. "Part of what we can control is the support infrastructure put into place for clinicians so that they have clarity, consistency and resources available that allow them to focus on: caring for patients and optimizing their own self-care."
Investigators for this study include leaders from The Ohio State University College of Nursing Helene Fuld Health Trust National Institute for Evidence-based Practice in Nursing and Healthcare, (Donal O'Mathuna, PhD; Haley Roberts, BS; Sharon Tucker, PhD; Inga Zadvinskis, PhD; Cindy Zellefrow, DNP), The Ohio State University College of Nursing and The Ohio State University Wexner Medical Center (Esther Chipps, PhD), The Ohio State University College of Nursing (Marjorie Kelley, PhD; Julia Smith, EdM), UCLA Health (Pamela Miller, PhD), Columbia University College of Nursing (Allison Norfull, PhD) and Chester County Hospital, Penn Medicine (Cindy Brockway, MSN; Cheryl Monturo, PhD).