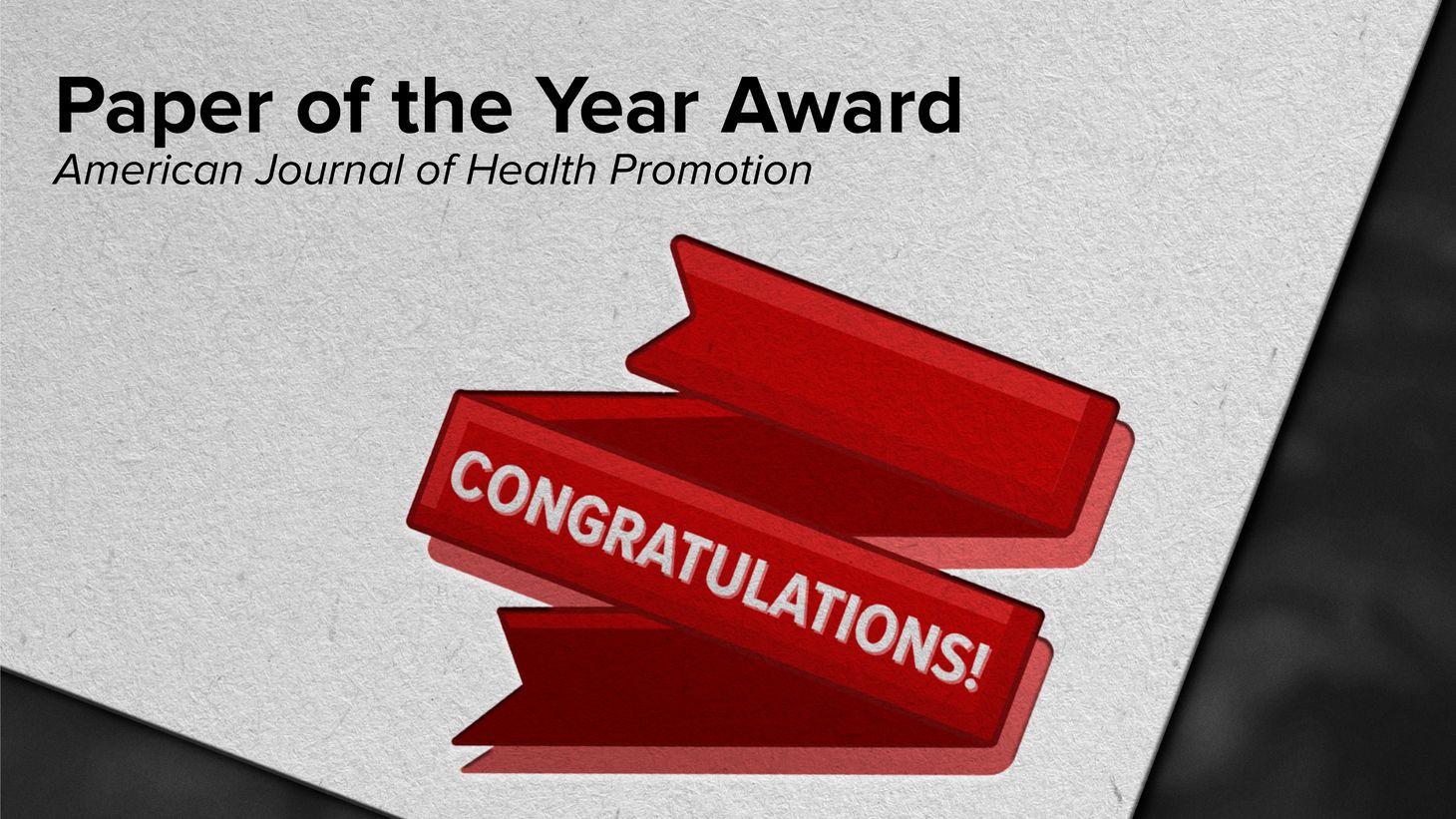 Melnyk and Co-Authors Receive American Journal of Health Promotion Paper of the Year Award
COLUMBUS, Ohio – A national transdisciplinary team of scientists led by Dr. Bernadette Melnyk, Ohio State's Vice President for Health Promotion, University Chief Wellness Officer and Dean of the College of Nursing has earned a 2020 Paper of the Year award from the American Journal of Health Promotion.
The paper, entitled Interventions to Improve Mental Health, Well-Being, Physical Health, and Lifestyle Behaviors in Physicians and Nurses: A Systematic Review, emphasizes the rising levels of burnout, depression and suicide in physicians and nurses, that have spiked through the COVID-19 pandemic. The paper details a rigorous systematic review that was conducted to identify the most effective strategies to improve physicians' and nurses' mental health, well-being, physical health and lifestyle behaviors in order to enable these providers to deliver the best care possible to their patients.
"The overall health and well-being, especially mental health, of physicians and nurses is essential for their own quality of life and their ability to provide high quality care," said Bernadette Melnyk, PhD, APRN-CNP, FAANP, FNAP, FAAN, who also is a member of the National Academy of Medicine's Action Collaborative on Clinician Well-being and Resilience. "If our providers are burnt out, they are at high-risk for mental health problems, which could impact the quality and safety of care. Our clinicians cannot continue to pour from an empty cup, and our healthcare systems must work to rapidly translate findings from research into clinical settings and fix system issues to improve clinician health and well-being outcomes. Findings from our systematic review indicated that cognitive-behavioral therapy/skills building, mindfulness and stress reduction programs, deep abdominal breathing, and health coaching can improve mental and physical health and lifestyle behaviors in physicians, nurses and all healthcare professionals."
Burnout is defined as emotional exhaustion and feelings of low personal accomplishment in a workplace setting. It has affected healthcare providers for years and has become an epidemic challenging the industry, more so now with the addition of the COVID-19 pandemic.
"We conducted this study to identify the best evidence-based interventions to improve the health and well-being of clinicians in order to provide health systems with strategies that work," said Melnyk. "To know but not to do is lethal. We must act with urgency to reduce the research-practice time gap and invest in our physicians and nurses with these evidence-based solutions."
Authors on this Paper of the Year recipients are Ohio State College of Nursing faculty members Melnyk, Stephanie A. Kelly, PhD, RN, Janna Stephens, PhD, RN, Sharon Tucker, PhD, APRN-CNS, NC-BC, FNAP, FAAN, Jacqueline Hoying, PhD, RN, NEA-BC, Samantha Ault, MS, RN and Elizabeth Spurlock, BSN, RN, along with Kerry Dhakal, MAA, MLS from the Health Sciences Library and Colleen McGovern, PhD, RN, from University of North Carolina at Chapel Hill, Kenya McRae, PhD, from University of Illinois and Steven B. Bird, MD, from the University of Massachusetts.