College of Nursing produces video series on suicide prevention and intervention
Videos, additional resources designed to share strategies and approaches for clinicians in distress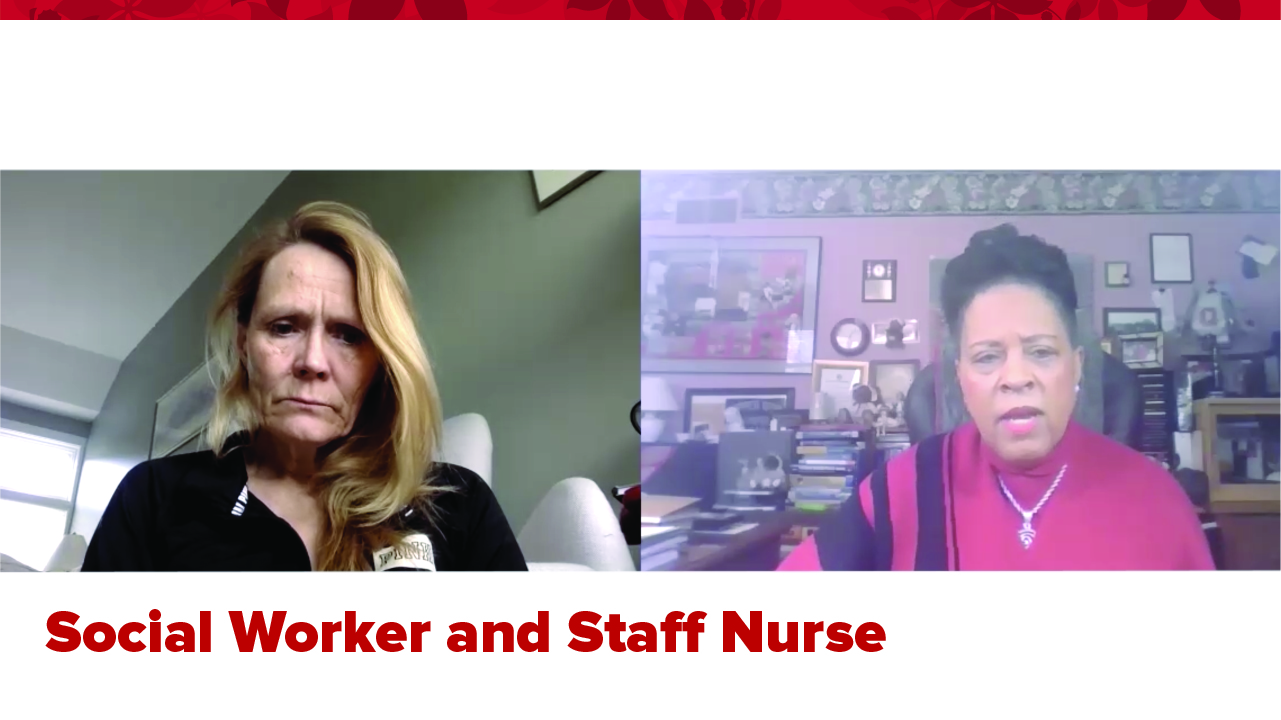 Faculty and staff at The Ohio State University College of Nursing have produced a new series of videos that spotlight scenarios, strategies and approaches for addressing healthcare clinicians who may be in distress and thinking of harming themselves.
The video series is paired with an online library of resources aimed at providing education and information around symptoms of clinician burnout, including depression, anxiety and suicidal ideation. Clinician burnout and its affiliated symptoms can carry consequences from reduced job performance and high turnover rates to medical errors and suicide. The United Nations and World Health Organization both recently addressed the growing impact of the pandemic on mental health and highlighted healthcare workers specifically as a vulnerable population.
"Our heroes on the front lines of healthcare are resilient and brave, but that does not mean they are impervious to the mental health toll of the pandemic," said Sharon Tucker, PhD, APRN-CNS, EBP-C, FNAP, FAAN, Grayce Sills Endowed Professor in Psychiatric-Mental Health Nursing and director of the DNP Nurse Executive Track at the College of Nursing. "Our team created this online resource featuring ten video scenarios to demonstrate some key elements in how to approach and talk with someone in distress. We are hopeful that colleagues across the healthcare spectrum will find benefit and value in this important work."
According to the College of Nursing's "Clinicians in Distress" website, "the COVID-19 pandemic has exacerbated the need for resources to support clinician wellness. Professional organizations across the country are collaborating in response to the urgent need, including the American Nurses Association (ANA)."
"Clinician burnout was a growing public health epidemic before anyone had heard of COVID-19," said Bernadette Melnyk, PhD, APRN-CNP, EBP-C, FAANP, FNAP, FAAN, vice president for health promotion, university chief wellness officer and dean of the College of Nursing. "Mental and emotional well-being in our front-line clinicians must be top priority for healthcare systems; it is imperative that we both provide resources such as this video series and evidence-based programming to help healthcare professionals now and invest in support systems that prioritize their well-being in the future."
The website housing the video series and other resources can be found at u.osu.edu/cliniciansindistress.