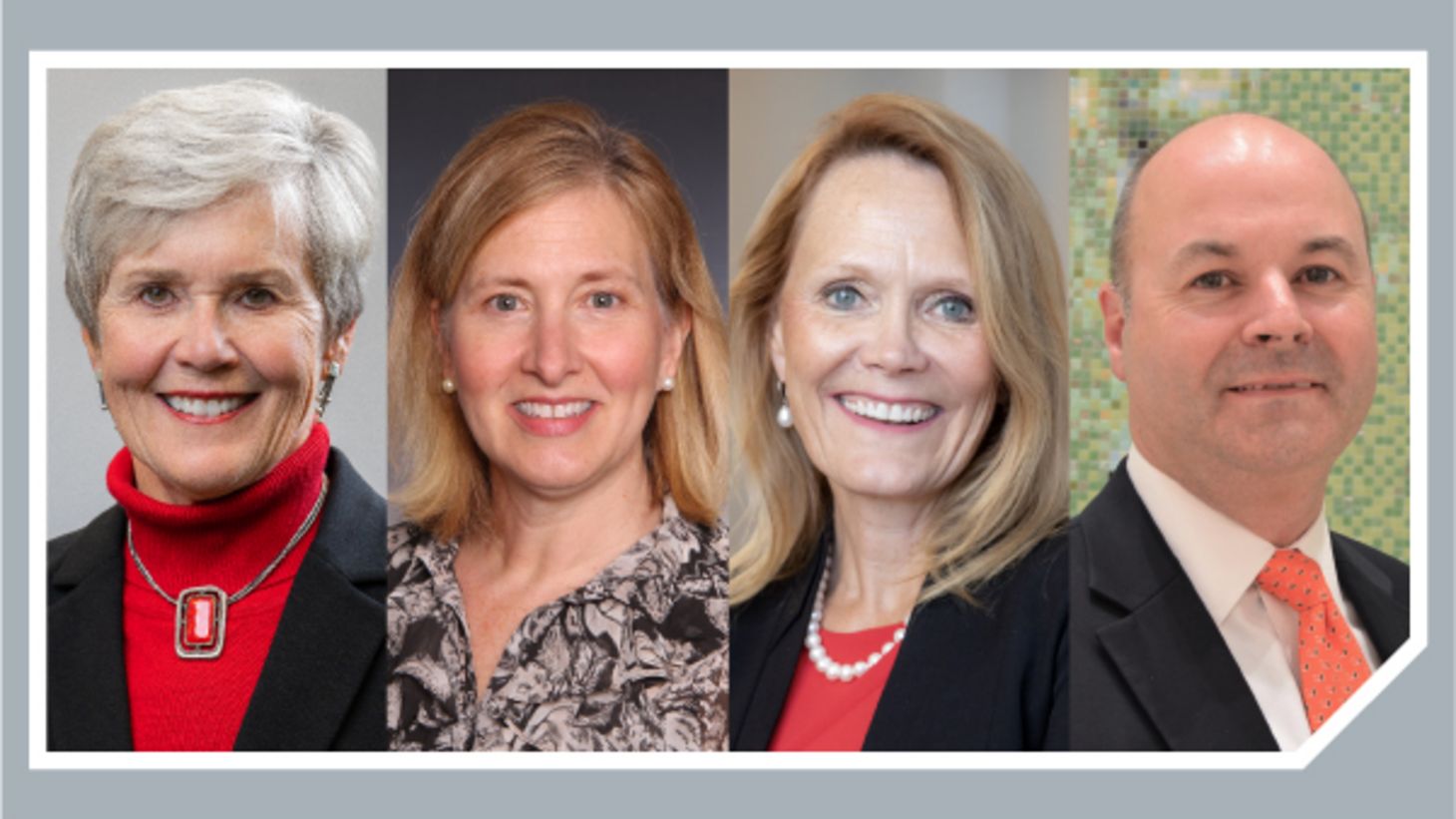 Graham retiring from Vice Dean role at College of Nursing
Dean Melnyk also announces new leadership positions for three faculty members
After more than 40 years educating, inspiring and mentoring generations of nursing and healthcare leaders, Margaret Graham, PhD, APRN-CNP, FAANP, FNAP, FAAN, vice dean and associate professor at the College of Nursing, announced that she plans to retire at the end of the year.
Graham will finish out her eight-year run as vice dean at the end of August and will retire from the college and university on January 1, 2023.
"I cannot say enough positive things about the fabulous job that Margaret has done in this key leadership role in addition to the fantastic teacher, mentor and colleague that she has been to so many in our College of Nursing family," said Bernadette Melnyk, PhD, APRN-CNP, FAANP, FNAP, FAAN, vice president for health promotion, university chief wellness officer and dean of the College of Nursing. "She has truly been the wind beneath my wings, and I cannot express my appreciation and deep gratitude enough for all that she has done for us."
Graham points to the grant work that helped create Total Health and Wellness – the college's thriving nurse practitioner-led, federally-qualified health center that operates out of The Ohio State University Wexner Medical Center's University Hospital East – and the first nurse practitioner online program at Ohio State as her most important achievements as a Buckeye.
"I have found so much passion and purpose in working through great partnerships to provide greater access to direct patient care and helping educate world-class nurse practitioner students," Graham said. "This work has been the most fulfilling of my professional life, and I am so grateful for the opportunities that our college and Ohio State have afforded to my family and me. I can truly say that we have made a difference."
Melnyk also announced new leadership roles for three faculty members:
Karen Rose, PhD, MS, RN, FGSA, FAAN, who currently serves as a professor and director of the Center for Healthy Aging, Self-Management and Complex Care, will assume the vice dean role as of September 1. Rose is an NIH- and National Science Foundation-funded gerontology nursing research expert whose work focuses on technology use for persons with dementia and their family caregivers.
Sharon Tucker, PhD, APRN-CNS, FNAP, FAAN, who serves as Grayce Sills Endowed Professor in psychiatric-mental health nursing and director of the Doctor of Nursing Practice nurse executive track, will be appointed associate dean for health promotion and well-being, effective July 1. In this new role, Tucker will spearhead initiatives to enhance health and well-being for faculty, staff and students at the College of Nursing and partner to integrate wellness into all of the college's academic programs. She will also direct the college's new Center for Wellness and Prevention, which will focus on improving health and well-being and preventing chronic disease through evidence-based screenings, risk assessments, wellness coaching and telehealth services.
Stephen McGhee, DNP, MSc, PGCE, RNT, RN, VR, FAAN, FFNMRCSI, who serves as associate professor of clinical nursing and director of assessment and evaluation at the College of Nursing, will begin a new role as assistant dean for student success, effective July 1. McGhee will lead student recruitment and retention efforts across all academic programs and develop innovative programs and initiatives to foster student development and optimize the student experience in collaboration with the college's Office of Student Affairs and Success and Office of Diversity, Equity and Inclusion.
"We are so blessed with world-class faculty, researchers and leaders who willingly step up to lead, inspire and innovate," Melnyk said. "Drs. Rose, Tucker and McGhee are fantastic and committed leaders who will help us take our awesome college to the next level in dreaming, discovering and delivering a healthier and brighter future for all."