Image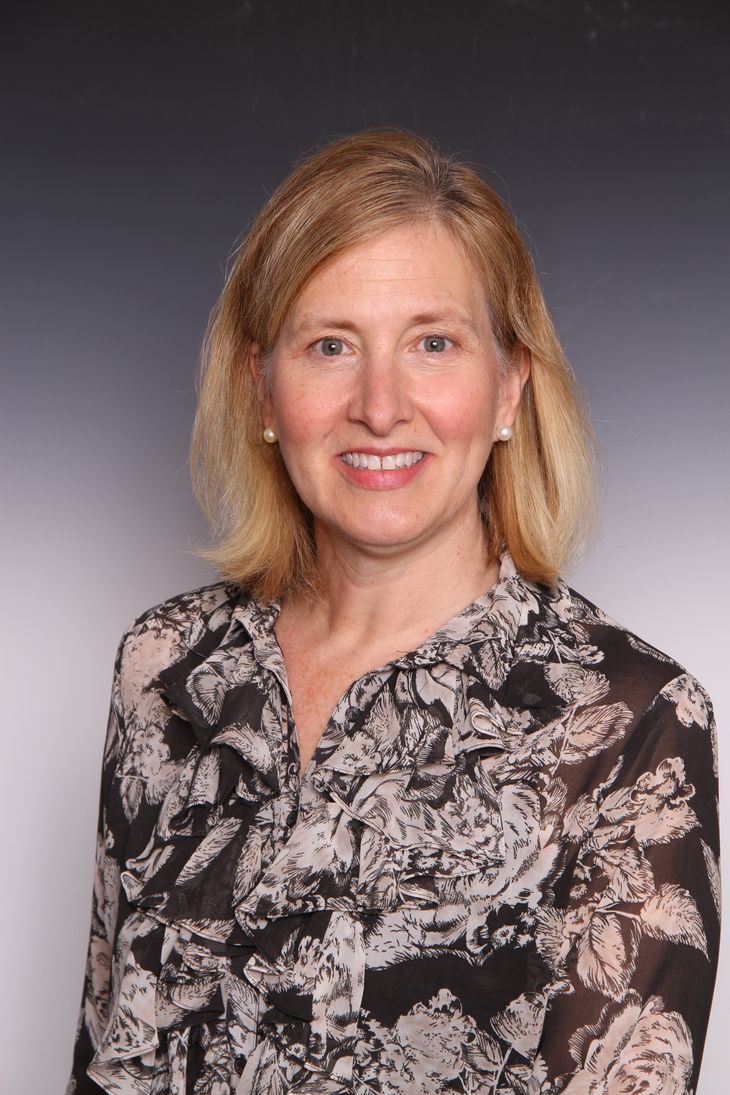 Credentials
PhD, MS, RN, FGSA, FAAN
Director, Center for Healthy Aging, Self-Management and Complex Care
Address (Line 2)
1585 Neil Avenue
Karen M. Rose PhD, MS, RN, FGSA, FAAN, is a veteran gerontology nursing research expert. She brings her fourteen plus years' experience as the leader of the research Center for Healthy Aging, Self-Management, and Complex Care at The Ohio State University College of Nursing. Her extramural funding totals over $2 million through the National Institutes of Health and the National Science Foundation, and the John A. Hartford Foundation for her work targeting technology use for persons with dementia and their family caregivers. For these patients and families, Dr. Rose's expertise demonstrates a special focus on the unique needs of underserved and vulnerable (ethnic and gender minority groups of older adults and family caregivers) and her work includes a record of successful collaborations with multidisciplinary healthcare teams.
Dr. Rose is developing and deploying sensing modalities using acoustic sensors and real-time self-care recommendations using machine-learning principles to measure and intervene in stressful situations for family caregivers for persons with dementia. This work seeks to strengthen a caregiver's coping skills and to affirm a caregiver's contributions in the important work they undertake. In her prior work, she found half of the incidences of nighttime urinary incontinence are associated with nocturnal agitation and awakenings for older adults living with dementia. Oftentimes, these sleep disturbance events become the "tipping point" for caregivers and as a result they seek institutionalization for their family member. Her work in this area continues as she is developing interventions to address these challenging issues.
Dr. Rose's contributions include characterizing the predictors of caregiver burdens to evaluating the best practices/programs, including technology-based programs, to support persons with early stage dementia. Her work includes evaluating the merit of non-pharmacological interventions, such as mindfulness-based strategies and best practices for sleep in persons living with dementia, areas which have been missing in past research. Her work has also produced an educational intervention for medical and nursing students regarding transitions in care for older adults with dementia from hospital to home. This training uses best practices in providing interprofessional training based upon funding from the Josiah Macy, Jr. Foundation. She has received awards for her teaching excellence.
Dr. Rose served as the Co-Chair of the Expert Panel on Aging in the American Academy of Nursing (AAN). She leads the team work exploring the needs and challenges of vulnerable and marginalized older adults and their caregivers. Previously she served as the Co-convener of the Nursing Care of Older Adults, Special Interest Group with the Gerontological Society of America (GSA) for four years. Dr Rose serves on the National Hartford Centers of Gerontological Nursing Excellence, Annual Leadership Planning Conference Committee where she has been a member since 2016. The depth of her research work and grant management skills makes her an excellent mentor for new faculty and graduate students to follow in her footsteps.
Dr. Rose earned her baccalaureate degree in nursing from Shenandoah University in Winchester, VA. She earned her master's degree from Virginia Commonwealth University and her PhD in nursing from the University of Virginia. She was a pre-doctoral scholar with funding through the National Institutes of Health and the John A. Hartford Foundation's Building Academic Geriatric Nursing Capacity program. She was a Claire M. Fagin post-doctoral fellow with a focus on sleep disturbances in dementia with funding from the John A. Hartford Foundation. She is currently a 2020-2021 Health and Aging Policy Fellow, a program that is jointly funded through the John A. Hartford Foundation, The Atlantic Philanthropies, and West Health.
Sagherian, K., Rose, K. Three productive activities but not paid work relate to well-being in older adults. (in press, 2020). Research in Gerontological Nursing. (R)
Sagherian, K., Rose, K. Long work hours, prolonged daytime naps, and decreased cognitive performance in older adults. (in press, 2020). Chronobiology International. (R)
O'Brien, T., Russell, C., Tan, Al., Mion, L., Rose, K., Focht, B., Daluul, R., & Hathaway, D. A SystemCHANGE approach to increasing physical activity in older kidney transplant recipients: A pilot randomized controlled trial. (in press, 2020). Progress in Transplantation. (R)
Rose, KM., Williams, I.C., Anderson, J., Geldmacher, D. (in press, 2020). Development and validation of the Family Quality of Life in Dementia Scale. The Gerontologist. (R)
Davis, J., Kenney, L. Rose, K., Lopez, R. (2020). Managing shame: A grounded theory of how stigma manifests in families living with dementia. Journal of the American Psychiatric Nurses Association, 26(2), 181-188. https://doi.org/10.1177/1078390319832965 (R)
McLennon, S. M., Anderson, J., Epps, F., & Rose, K. (2020). "It's just a part of life": African American daughters caring for parents with Alzheimer's disease. Journal of Women and Aging, 32(2), 168-182. 10.1080/08952841.2018.1547002 (R)
Spurlock, W., Rose, K., Sinha, S., et al (2019). A call to action: Policy recommendations for emergency and disaster preparedness for older adults. Nursing Outlook, 7(1), P118-121. DOI: https://doi.org/10.1016/j.outlook.2018.12.002 (R)
Lee, M., Anderson, J., Rose, K., Williams, I. (2019). Effective interventions for depressive symptoms among caregivers of people with dementia: A systematic review and meta-analysis. Dementia: The International Journal of Social Research and Practice. PMID: 30638044 DOI: 10.1177/1471301218822640 (R)
Epps, F., Rose, K., Lopez, R. (in press 2018). Who's your family: African Americans caring for older adults living with dementia. Research in Gerontological Nursing. (R)
JG Anderson, E Hundt, M Dean, KM Rose (2018). "A fine line that we walk everyday": Self-care approaches used by family members of persons with dementia. Issues in Mental Health Nursing. 018 Nov 13:1-8. doi: 10.1080/01612840.2018.1499156. [Epub ahead of print] (R)
Perez, G.A, Rose, KM., Caceres, B., Spurlock, W., et al. (2018). Position statement: Policies to support family caregivers. Nursing Outlook, 66(3), 337-340.
Rose, K., Lach, J., Perkhouvana, Y., Stankovic, J. (2018). Use of body sensors to examine nocturnal agitation, sleep, and urinary incontinence in persons with dementia. Journal of Gerontological Nursing, 44(8), 19-26. doi: 10.3928/00989134-20180626-03 (R)
Moss, K., Hollen, P., Williams, I., Rovnyak, V., Deutsch, N., & Rose, K. End-of life plans for African American older adults with dementia. American Journal of Hospice and Palliative Medicine. First Published March 14, 2018 (in press). (R) https://doi.org/10.1177/1049909118761094
Moss, K., Hollen, P., Williams, I., Rovnyak, V., Deutsch, N., & Rose, K. (2018). Understanding end-of-life terminology among older African Americans. Journal of Gerontological Nursing, 44(2), 33-40. PMID: 28990634 (R)
Friberg, M., Wihlburg, M., & Rose, K. (2017). Facilitating learning through an international virtual collaborative practice: A case study. Nursing Education Today, 61; 3-8. (R)
Anderson, J., Rogers, C., Bossen, A, Tested, I., & Rose, K. (2017). Mind-body therapies in persons with dementia: An integrative review. Research in Gerontological Nursing, 10(6), 288-296 doi: 10.3928/19404921-20170928-01. (R)
1/1/2019-12/31/2022
MPI: "Learning and Improving Alzheimer's Patient-Caregiver Relationships via Smart Healthcare Technology"
National Science Foundation.
MPI: Rose, Stankovic
$1.2M
2019-2021
Co-investigator: "Family quality of life among LGBT caregivers of persons with dementia"
1R03AG058528-01A1
National Institute on Aging
(PI: Anderson)
2016-2019
Consultant: "Improving family quality of life through training to reduce care-resistant behaviors by people with Alzheimer dementia and traumatic brain injury"
ALZ150084
Department of Defense
(PI: Geldmacher)
2016-2018
Consultant: "Supporting family caregivers with technology for dementia home care"
5R01NR014737-02
(PI: Williams)
2012-2015
MPI: "Correlates among nocturnal agitation, sleep, and urinary incontinence in dementia"
5R21NR013541
National Institute of Nursing Research
$472,000
(MPI: Rose, Specht)
News
Dean Melnyk also announces new leadership positions for three faculty members
After more than 40 years educating, inspiring and mentoring generations of nursing and healthcare leaders, Margaret Graham, PhD, APRN-CNP, FAANP, FNAP, FAAN, vice dean and associate professor at the College of Nursing, announced that she plans to retire at the end of the year.
American Nurses Foundation chooses 10 bold ideas to transform health care
A collaboration of The Ohio State University Colleges of Nursing and Engineering to use extended reality (XR), artificial intelligence (AI) and machine learning (ML) to revolutionize nursing education has received a highly-competitive grant from the American Nurses Foundation's (The Foundation) Reimagining Nursing Initiative.
Calendar