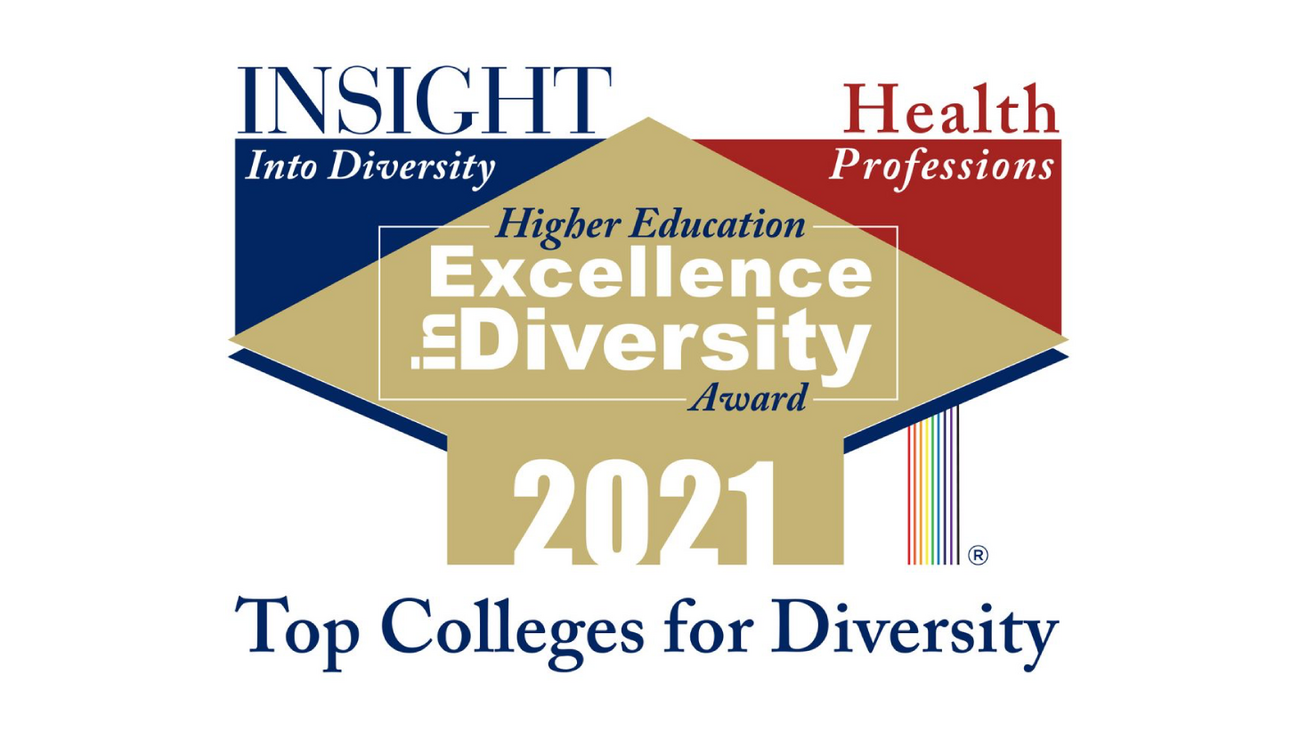 College of Nursing earns sixth consecutive national diversity award
HEED Award recognizes outstanding commitment to diversity and inclusion
For the sixth year in a row, The Ohio State University College of Nursing has received the Health Professions Higher Education Excellence in Diversity (HEED) Award from INSIGHT Into Diversity magazine, the oldest and largest diversity-focused publication in higher education.
The award honors institutions that demonstrate a commitment to areas including: recruitment and retention of historically underrepresented and first-generation students, recruitment and retention of diverse faculty and staff, leadership support for diversity, diversity and bias training and climate.
"This award confirms that our efforts on the journey to advance diversity, equity and inclusion at our College of Nursing are impactful," said Angela Alston, DNP, MPH, APRN-CNP, assistant professor of clinical nursing and chief diversity officer at the College of Nursing. "Our continuous commitment to excellence is fueled by the spirit and passion of our students, faculty and staff who demonstrate every day what it means to be inclusive, supportive and empathetic as we work together toward our ultimate goal of a healthier, more equitable world."
The college's application for the HEED Award highlighted several programs and approaches, including:
The Summer Institute for Future Nurses, now in its 12th year, which welcomes high school students from across the country to learn about clinical equipment, student experience in our Bachelor of Science in Nursing and Nurse Practitioner programs, self-care for nurses, faculty career paths and health equity. Each cohort is more than 50% underrepresented students, including gender and race.
A holistic admissions process for several academic programs, including BSN, RN to BSN and MS in Nursing
Scholarships with donor preference to underrepresented students
Graduate Entry Welcome Panels piloted in 2021 to host discussions for incoming students of all backgrounds and address topics including transition to nursing, time management and planning and student expectations
Student support and advocacy groups (i.e. Nursing Students of Color, Out in Nursing)
Student volunteer opportunities through Dr. Timiya Nolan's Partners in Negating Statistics for Black Women's Health (P.I.N.S. for Black Women) initiative to better the health of black women
The college's HRSA-funded Registered Nurses in Primary Care workforce development program
Mentorship and start-up research funding programs for diverse faculty
Eighteen college researchers with active, grant-supported programs to address disparities caused by social determinants of health
"Fostering an inclusive environment that embraces respect, diversity, positivity, civility and wellness for all is a core tenet of who we are as a college," said Bernadette Melnyk, PhD, APRN-CNP, FAANP, FNAP, FAAN, vice president for health promotion, university chief wellness officer and dean of the College of Nursing. "Our terrific culture empowers our awesome students, faculty and staff to explore their potential, to dream big and to truly transform health and improve lives."
In addition to the College of Nursing, Ohio State's Colleges of Medicine, Optometry, Public Health and Veterinary Medicine also earned HEED Awards this year.