Featured Image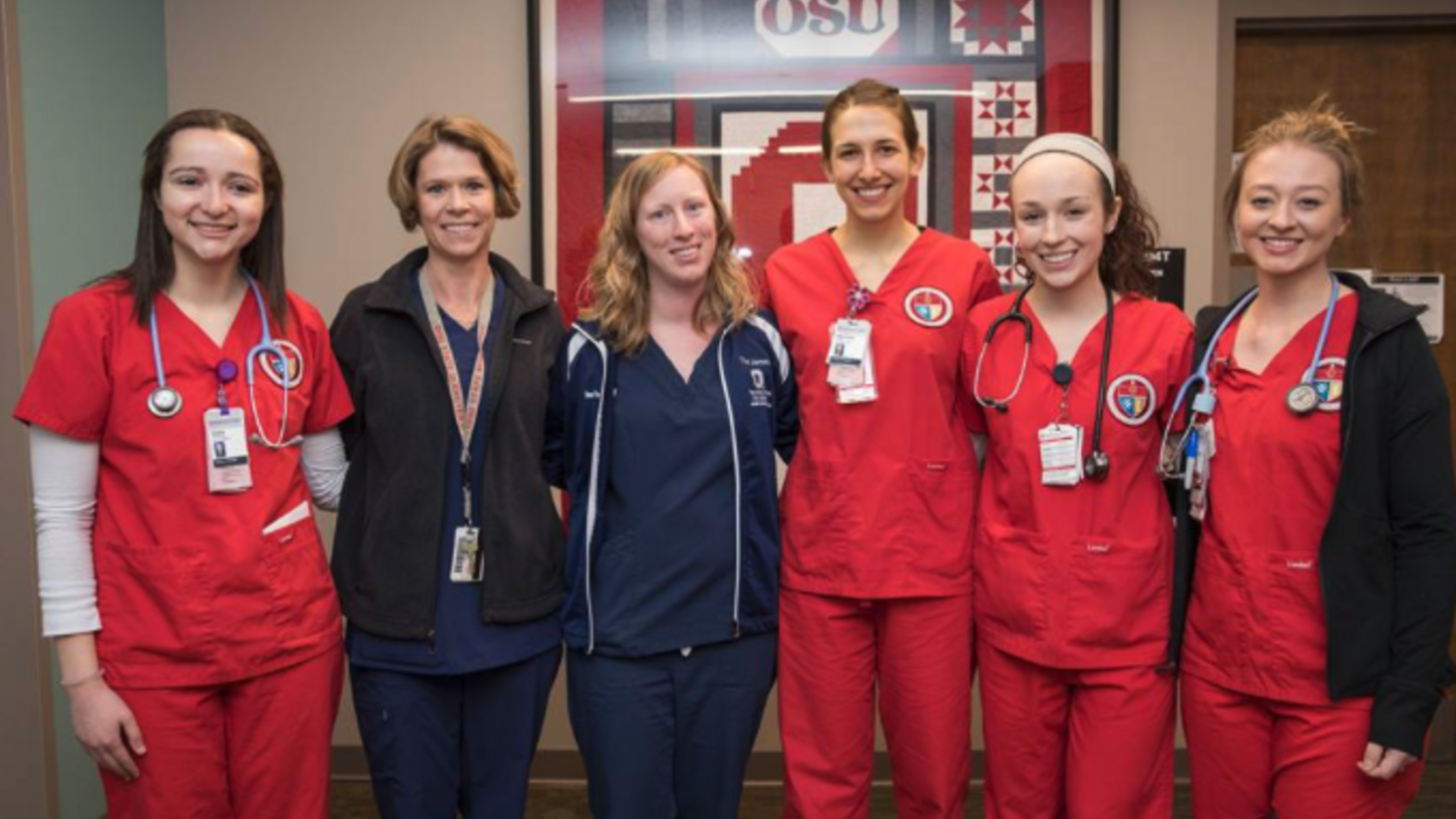 Sinead Yarberry, Provost's Award winner
by Phil Saken
Instructor of Clinical Practice Sinead Yarberry, MS, RN, APRN-CNP, APRN-CNS, is passionate about creating a learning environment that helps her students thrive. Yarberry received the 2019 Provost's Award for Distinguished Teaching by a Lecturer.
What did you want to be when you grew up?
I remember being four years old and wanting to be a nurse. My mom went to nursing school at that time and I would sit in the library with my own anatomy coloring book, diligently coloring in bones, the vascular system and cranial nerves. I was also the kid that taped a piece of string from my grandfather's arm to a piece of paper on the lamp shade colored in for his "IV fluid."
How did your career path change?
I had every intention of being a staff RN for many years, but a few fateful conversations with graduate school recruiter Jackie Min piqued my interest in becoming a Clinical Nurse Specialist (CNS). While I was pursuing my CNS, I became a Graduate Teaching Associate and fell in love with nursing education. I have been with the college full-time as clinical faculty since completing my MS in 2011.
Describe your teaching style in 10 words or fewer.
Dedicated, organized, caring, encouraging and clear with expectations.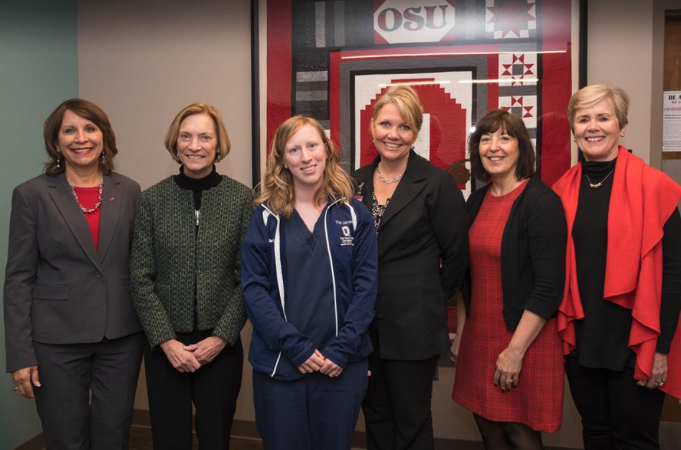 This award is a big deal. What were you thinking when you learned you received it?
I was honestly very confused and assumed they were there for someone else.
What's your ultimate goal?
I just completed a post-master's certificate as a Family Nurse Practitioner, and I anticipate graduation from Ohio State's Doctor of Nursing Practice program in 2021. My ultimate goal is to continue teaching while adding practice time as an FNP. Having a balance between providing evidence-based primary care to patients and influencing the future of nursing as an educator would be a dream come true.
Who inspires you?
My mother, who was able to begin nursing school with two small children, made me realize that I can be in school with kids. Many educators (Drs. Linda Daley, Bonnie Kirkpatrick, Carolyn Schubert, Melissa Baker, Wendy Bowles) have inspired and influenced me, challenged me, cared for me and made me the nurse and educator that I am. Lastly, my four children and husband: I want to show them that if you can dream it, you can accomplish it with the right support.
What's a hidden talent that people might not know about?
I did Irish step dancing with the O'Hare School of Irish Dance (before Riverdance made it popular) and competed nationally.
What's your best advice for students?
Take things one day at a time, talk with your professors and make time for yourself and family. It is amazing how much you can learn in three years and it will fly by.