Empowering women in their health and well-being
by Victoria Ellwood
Alexandra (Lexa) Munson, CNM, vividly remembers a patient of hers who was alone, afraid – and ready to give birth.
"She was young and in the hospital with no family support. The father of the baby wasn't there. She was scared," Munson said. "As her nurse-midwife, I had already built a relationship with her. She told me how scared she was, but I was able to help empower her and help her realize she could do this! She had a healthy baby girl, and was so happy. Being there for her was such an honor."
Offering that support and empowerment to women is the cornerstone of nurse-midwifery, according to Munson and fellow certified nurse-midwife Antoynae Lockett, CNM. Both graduated from Ohio State's nurse-midwifery specialty track of the Master of Science in Nursing program, and both now work in Toledo's ProMedica healthcare system – Munson at ProMedica Toledo Hospital and Lockett at ProMedica Bay Park Hospital.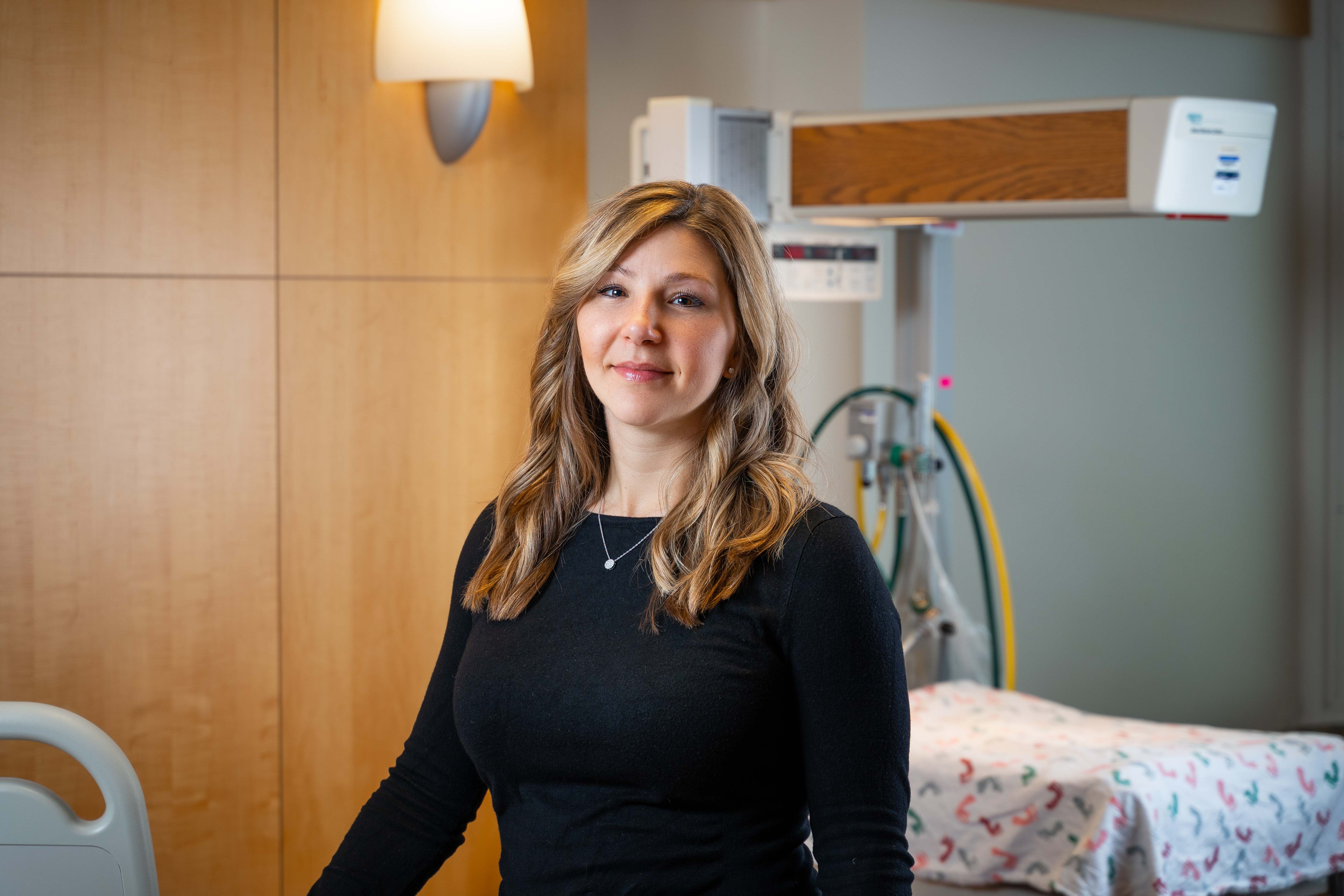 Nurse-midwifery is in the spotlight this year, according to Penny Marzalik, PhD, APRN-CNM, IBCLC, because the World Health Organization has declared 2020 the Year of the Nurse and the Midwife. That recognition comes as no surprise to Marzalik, who is the director of the College of Nursing's nurse-midwifery track. "Nurse-midwives take care of women throughout their lifespans," she said. "Our focus is on promoting women's health. Patients seek us out to stay healthy."
Munson explained, "We take care of the patient, from their first office checkup all the way through labor and delivery. The priority is for us to be with the patient for the long term and offer them choices. Do they want to try a different birthing position? What do they want to try for pain relief? We help them have a voice in their birthing experience." Lockett added, "We help women have more of a role in their own care. I love the relationship I establish with my patients."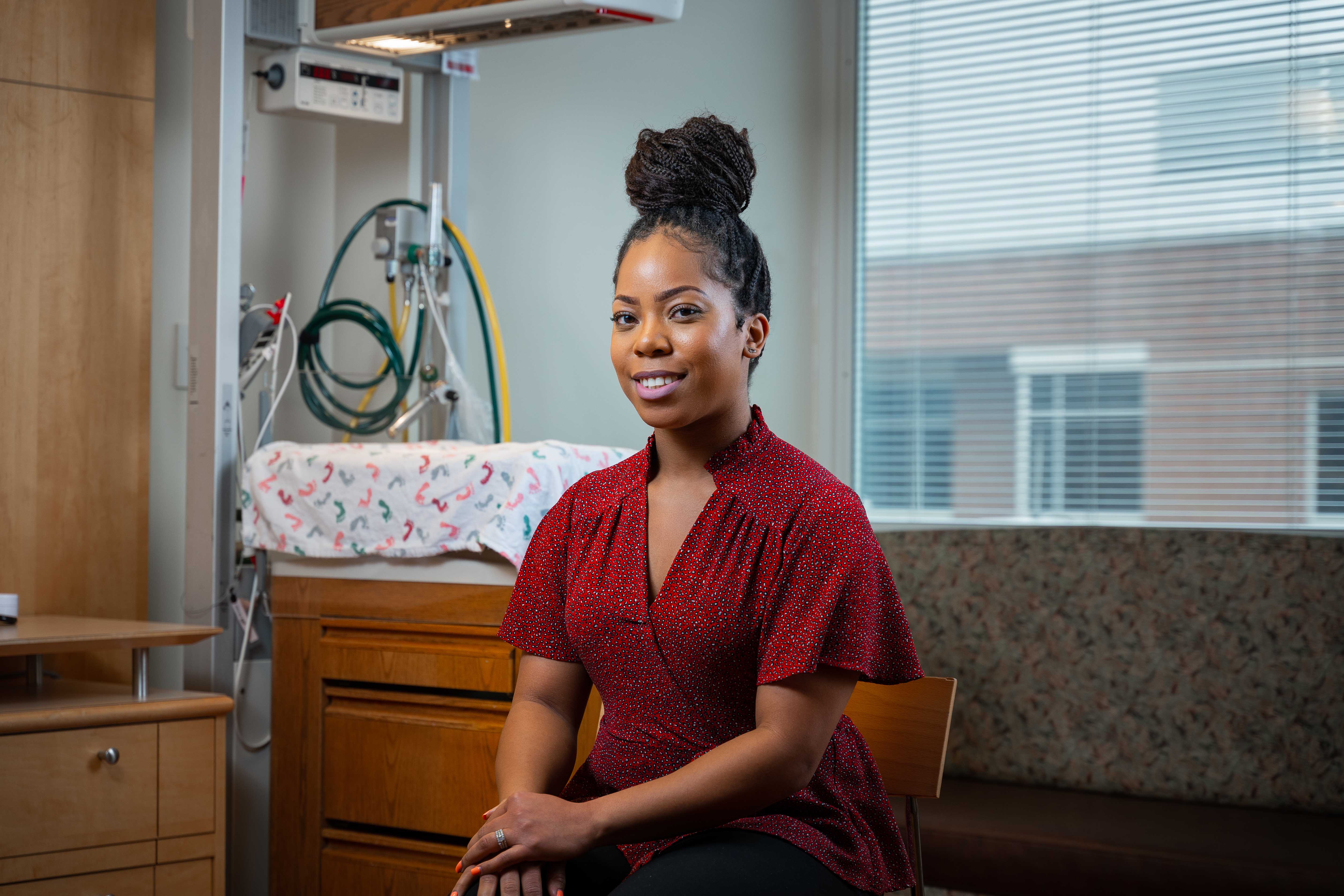 Because nurse-midwives also provide care for patients who are not pregnant, that relationship can stretch from the teens all the way to post-menopause. Nurse-midwives see patients in clinic or hospital settings for care that includes office visits, annual health check-ups and preventive care.
"I love the teen years," said Lockett. "They're young, they're impressionable and they're apt to be getting their health info from friends, TV, Google, social media. I love being able to give them accurate information. Since I'm younger and I'm a woman, they're willing to talk. They listen, too – about sex, birth control, STDs. And I do pry. I'm all in their business: 'You got a boyfriend? Talk to me.' They do. They open up."
The nurse-midwives reach their patients in other ways, too. At ProMedica Toledo Hospital, Munson leads a "centering group" that offers prenatal care for small groups of women who are in similar stages of pregnancy. "It's an opportunity to spend a little more time with them, answer more questions, and provide a lot of information," she said. "Plus, they get to know one another, spend time together and support each other."
For Munson and Lockett, being a nurse-midwife is a good fit personally. "I always knew I wanted to be involved with delivering babies, but I also wanted to have a balance in my own family life," said Munson, who is pregnant with her first baby. "Being a nurse-midwife offers the best of both worlds. I can work closely with my patients, deliver their babies … and also have my own separate family days. It gives me a nice balance."
Lockett agreed. "I always thought I wanted to go to medical school, but when I was a senior in college, a friend of mine had a baby and used a midwife. I had never been around a midwife, and absolutely fell in love with the way she cared for my friend.
"I always knew I'd be making a difference in women's lives," she added. "Being a nurse-midwife gives me the opportunity to do just that."