Featured Image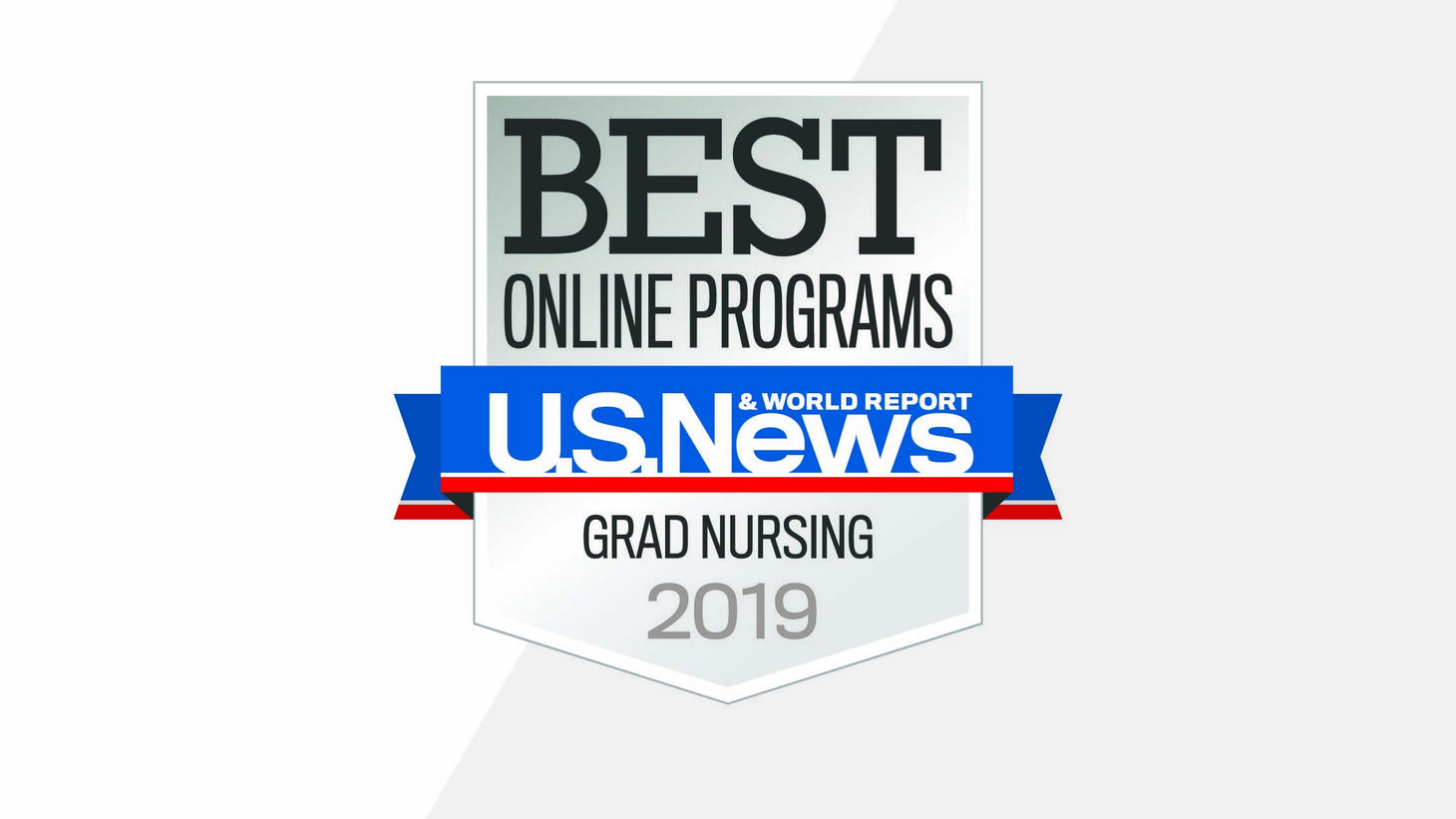 By Phil Saken
New rankings show strength of College of Nursing programs, including #2 in online master's in nursing
Joann North is passionate about her patients. She enjoys her nursing work at The Ohio State University Wexner Medical Center University Hospital at the bedside and as a clinical coordinator, and her ambition is to do more. North is about to complete her master's in nursing online in the Clinical Nurse Leader specialization and appreciates both the instruction and the motivation she received from her director and classmates.
"Our instructor [Janice Wilcox, DNP, RN, CNL] has been wonderful," North said. "She wants to see all of us succeed."
New rankings from U.S. News & World Report suggest North made a smart move continuing her education at Ohio State. Rankings released in January listed the College of Nursing's online Master of Science in Nursing program #2 in the country for the second year in a row. This is the fifth consecutive year that this online master's in nursing program has ranked in the top 10 overall nationally.
"We are delighted and honored that our world-class innovative faculty, staff and curricula have once again been recognized among the very best in the nation, demonstrating the sustained excellence of our online program," said Bernadette Mazurek Melnyk, PhD, RN, APRN-CNP, FAANP, FNAP, FAAN, vice president for health promotion and dean of the College of Nursing. "Our online students receive the same high-caliber education as students on campus and are prepared with superb knowledge and skills to dream, discover and deliver the highest quality of evidence-based care to transform health and improve lives."
The College of Nursing's program and those of other institutions across the country were judged on student-faculty engagement, services and technologies, faculty credentials and education, expert opinion of the quality of the program and student excellence.
In 2017-18, the College of Nursing's Master of Science in Nursing online program educated nearly 180 students in four key disciplines of nursing: psychiatric mental health nurse practitioner, clinical nurse leader, neonatal nurse practitioner and family nurse practitioner. Among other attributes, the program offers in-state tuition no matter where the student lives, the same faculty online as on-campus, classes that suit the scheduling needs of working professionals and special focus on evidence-based practice, personal wellness and clinical experience using technologies such as telehealth.
Two more sets of rankings from U.S. News & World Report also recognized the strength of the College of Nursing's offerings. The Ohio State University as a whole ranked #3 in the country and #1 in Ohio on this year's list of best online bachelor's programs. This marks the fifth consecutive year that Ohio State was ranked in the top ten nationally for online bachelor's offerings. The College of Nursing's online RN-to-BSN program constitutes more than half of Ohio State's online undergraduates. The college's traditional master's program also rose to #8 overall and #2 among public institutions (up from #16 last year), and the DNP program rose to #19 in the nation, up from #21 last year.
North is confident about her career outlook because of the quality of the College of Nursing's programs. After she finishes in May and passes her certification exam, she anticipates that better job opportunities will be available to her. "There are several different opportunities for you to make a difference in nursing," North said. "The College of Nursing wants people to succeed…they do whatever they can do for you to succeed and provide that bridge to get you where you need to be."
---
College of Nursing leaps into top 15 in NIH grant funding rankings
The College of Nursing made a significant leap into the top 15 nursing colleges in the country for National Institutes of Health (NIH) grant funding. Rankings released in February show the College of Nursing at #13 overall and #6 among public institutions, with approximately $4.3 million in NIH research funding. The college ranked #20 last year and #31 two years ago.
"The NIH's continued and increasing investment in our research at the College of Nursing demonstrates the outstanding quality of our research leadership, faculty and the staff who support them," said Bernadette Mazurek Melnyk, PhD, RN, APRN-CNP, FAANP, FNAP, FAAN, vice president for health promotion, chief wellness officer and dean of the College of Nursing. "We are dreaming, discovering and delivering a healthier world with our faculty's innovative and cutting-edge research that is truly transforming care and improving lives in real-world settings. I am deeply inspired by their work."
"Our researchers are incredibly dedicated and passionate in their pursuit of science to prevent or relieve suffering, improve illness recovery, and help people live healthier lives," said Mary Beth Happ, PhD, RN, FGSA, FAAN, associate dean for research and innovation at the College of Nursing. "It is not only rewarding to receive this level of investment from the NIH, but it is also motivating for us to advance our research capability to improve health and well-being across the life-span."
Projects reflected in this ranking include work featured in the Autumn 2018 Transformations from Todd Monroe ("Sex Differences in Pain Reports and Brain Activation in Older Adults with Alzheimer's Disease"), Jodi McDaniel ("Impact of Omega-3 Fatty Acid Oral Therapy on Healing of Chronic Venous Leg Ulcers in Older Adults") and Carmen Giurgescu ("Paternal Role in Adverse Birth Outcomes in Black Families"). Other funded projects include:
Caring for infants with Down Syndrome and congenital heart disease
Tondi Harrison, PhD, RN, FAAN received an award to fund an administrative supplement to the study, "Behavioral and physiological responses to oral feeding in infants with complex congenital heart disease." The supplement, from NIH's INCLUDE program (INvestigation of Co-occurring conditions across the Lifespan to Understand Down SyndromE), will support the addition of infants who have both Down syndrome and congenital heart disease to the study. Harrison is an associate professor in the College of Nursing.
Helping pregnant women at-risk for complications
A three-year career development grant was awarded to Shannon Gillespie, PhD, RN, assistant professor, Martha S. Pitzer Center for Women, Children and Youth. Her study, "Maternal Immune Responsiveness as Clinical Target for Preterm Birth Prevention" (The MIRACL Study) is testing a novel method of identifying women at risk for inflammatory preterm birth and determining whether specific preventive interventions are likely to offer benefit during the pregnancy.
Pollution's impact on the brain and heart; e-cigarettes' impact on the cardiovascular system
Loren E. Wold, PhD, FAHA, FCVS is principal investigator on two NIH grants with The Ohio State University College of Nursing as the prime awardee. One focuses on the impact of exposure to air pollution on both cognitive function and cardiovascular morbidity and mortality in a mouse model of Alzheimer's Disease. He is particularly interested in the recognition of the combinatory triggers and potential coexistence of Alzheimer's and heart failure. The second study examines whether e-cigarette use increases inflammation and fibrosis long-term, leading to structural and functional damage to the heart and vascular systems.