Featured Image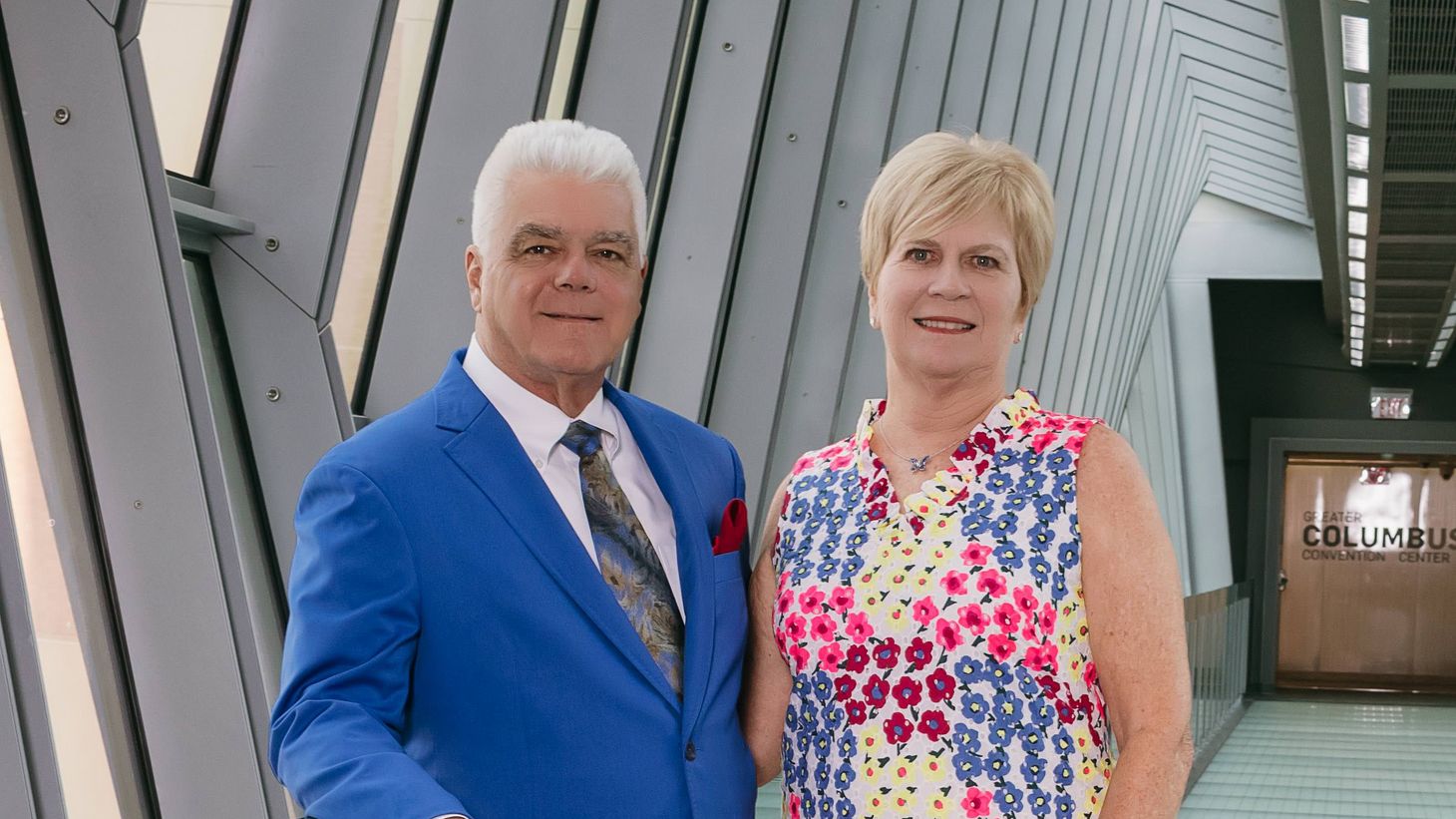 Sharpes set example for generosity with a purpose
by Joe Ashley
You can call it "giving back" or "paying forward," but for Connie Hahn Sharpe ('69) philanthropy is about doing the right thing. As she explained it, "The college has given opportunity to so many people, why not be appreciative and help the college that has helped you?" She and her husband Gary, also an Ohio State alumnus, have been supporting the College of Nursing since the 1990s when they made contributions to help students in need.
"When we started being able to do some significant giving, we decided that we would always look to the people who were trying on their own but needed a 'hand up'," Connie said. Their annual scholarships, which covered half of a student's tuition, were awarded based on need rather than academic performance. "We don't all have to be A+, 4.0 people to make a contribution," Connie explained, "but to get there, sometimes someone needs help."
More recently the Sharpes have been major contributors to the promotion of innovation at the College of Nursing. They provided the funds to establish the college's mobile Innovation Studio in 2017 and support innovation-driven research projects. Their latest gift is a significant contribution to establish a permanent space for the Innovation Studio in the college's new addition where students, faculty and staff can develop new ideas for healthcare products, services or software, using a wide range of resources and tools to take their ideas from concept to commercial reality.
The focus on innovation is a natural for the Sharpes. They are the founders of Health Care Logistics (HCL), a highly successful company specializing in manufacturing, packaging and distributing unique and hard-to-find products for the healthcare industry. From its launch in 1978, when it primarily served pharmacies, HCL has grown into an international organization that touches nearly every aspect of healthcare. "As an entrepreneur, Gary has always had an interest in innovation," Connie said, and she sees strong ties between innovation and nursing, too. "Nurses have always had to be innovative, finding ways to adapt things … to make them work for the individual patient," she said, adding that the Innovation Studio makes it "apparent that nursing is still that way."
Connie's nursing experience includes work at what was then University Hospital for several years after graduation and service later at Berger Hospital in Circleville. Although she and Gary met in their freshman year at Ohio State, she said they "didn't really connect until after graduation." She attributes part of their commitment to philanthropy to their religious faith. "We were brought up in the church and know how important tithing is, so we have tried to hold to that value." The couple's generosity isn't limited to Ohio State: They also support a youth and family treatment center in Richmond, Indiana, and Connie generously gives her time to service activities in Naples, Florida, where the Sharpes now reside.