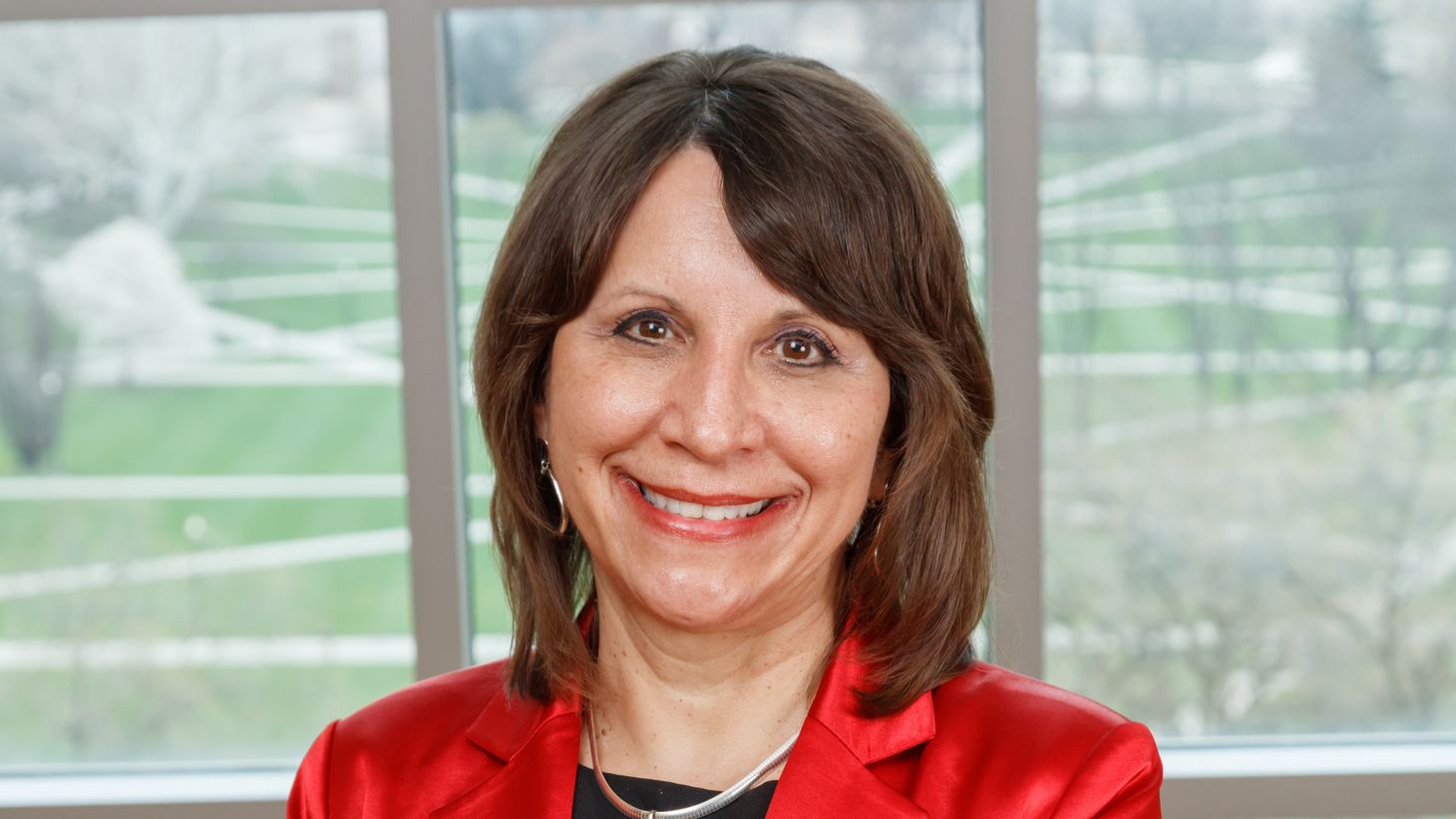 Melnyk receives honorary degree from The State University of New York
Honorary Doctor of Science degree commemorates lifetime of service, achievement
Bernadette Melnyk, PhD, APRN-CNP, FAANP, FNAP, FAAN, who serves as vice president for health promotion, university chief wellness officer and College of Nursing dean at The Ohio State University, received an Honorary Doctor of Science degree today during Commencement ceremonies at The State University of New York's (SUNY) Upstate Medical University in Syracuse, New York. The honorary doctorate degree is the highest form of recognition offered by the Board of Trustees of The State University of New York to individuals of exceptional distinction.
"This is truly such a special honor for me," Melnyk said. "I am so humbled and grateful that SUNY is recognizing my life's work and impact in this way. This is one of the most meaningful honors of my career."
When Melnyk arrived at Ohio State in 2011, she became the first chief wellness officer at an institution of higher education in the United States. She is a global leader and expert in evidence-based practice, intervention research, child/teen/young adult mental health, clinician well-being, and health and wellness. Melnyk, who has founded several national programs and centers of excellence – including the Helene Fuld Health Trust National Institute for Evidence-based Practice in Nursing and Healthcare and the National Consortium for Building Healthy Academic Communities – has received more than $33 million in funding from federal agencies (including the National Institutes of Health [NIH]), penned more than 470 publications and serves as co-editor of seven books. Her evidence-based mental health and healthcare programs are being used across the U.S. and in 10 other countries. Melnyk also served a four-year term on the United States Preventive Services Task Force and the NIH/National Institute for Nursing Research Advisory Board.
"Everything I have done in my career has been driven by a single purpose: to transform health and improve lives for vulnerable populations," Melnyk said. "Nothing happens without first a dream. The reason I talk often about dreaming, discovering and delivering a healthier world is because the world needs courageous, innovative and compassionate people who dream big and don't let the character builders deter them from accomplishing their dreams.
"I have invested in role modeling that approach – to encourage and empower people to see the rainbows that come after rain in their lives. So what this awesome honorary degree tells me is: Keep dreaming. Keep discovering and paying it forward to the next generation of scientists, clinicians, faculty and leaders to improve population health outcomes and the quality and safety of our healthcare system so that every single person benefits."
SUNY is the largest comprehensive public university system in the United States, with 64 distinct schools throughout the state of New York.