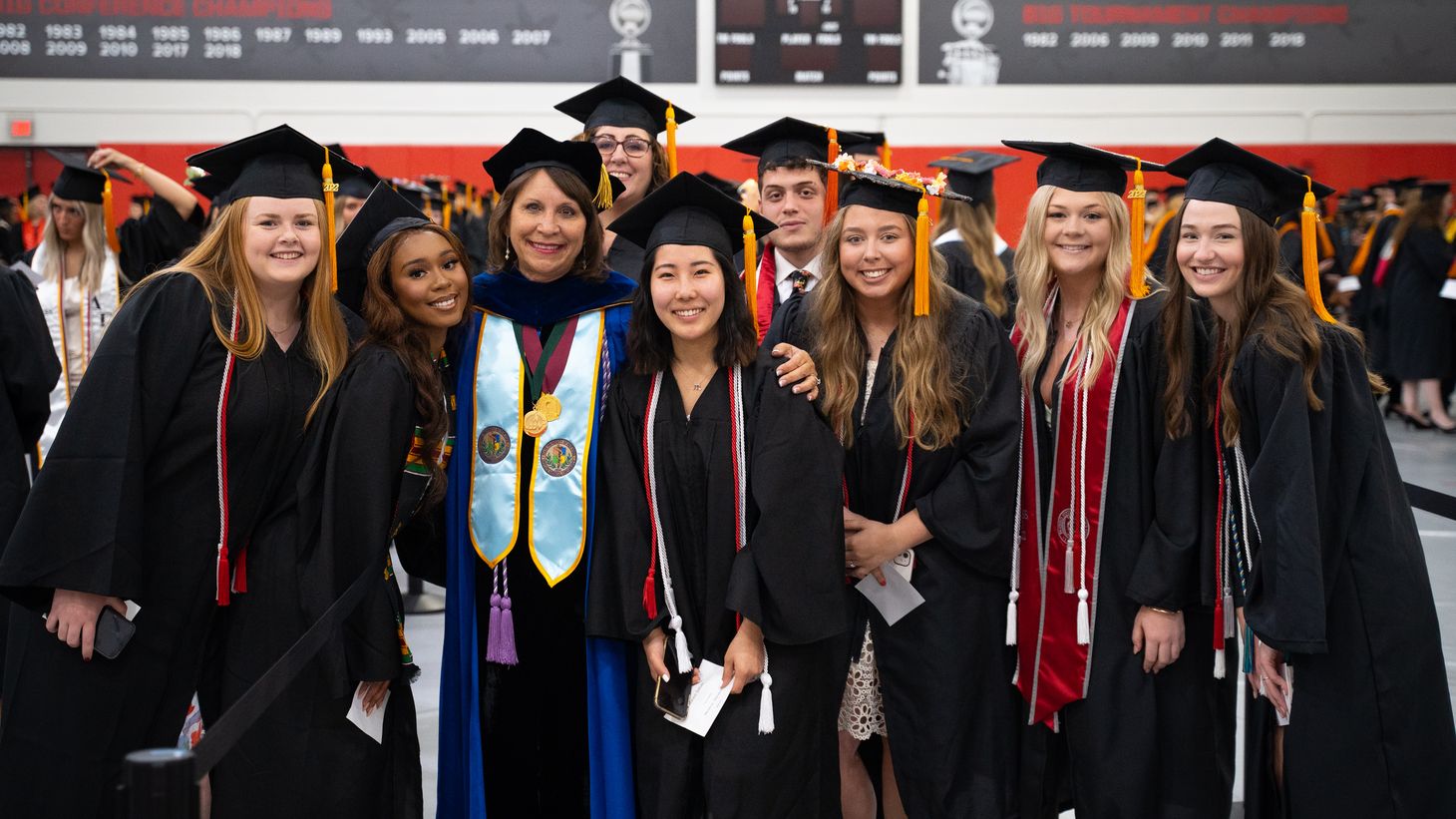 Dean Melnyk makes announcement on her future plans
This week began my 12th year serving as dean of our great college of nursing. It is truly one of the most deeply fulfilling and rewarding roles in my career, and you are the major reason why. I sincerely have been so blessed with all of you- the very best caring faculty, staff, students, alumni and supporters in the world.
We have dreamed, discovered and delivered together to accomplish so much with our awesome team over the years. Some of these remarkable achievements include:
A substantial improvement in our U.S. News & World Report rankings, with nearly all of our academic programs now ranked in the nation's top 10, including our first-ever achievement as the #1 ranked online master's program in the country;
Fundraising of $56 million to support student scholarships and college initiatives;
The doubling of our student body from 1,100 to over 2,200 students today
Our recent launch of the first-ever Doctor of Nursing Education program in the country;
Our transformational research that improves people's health and lives, including our #13 ranking in National Institutes of Health funding and nearly $14 million in grant awards this past year, the highest in our college's history;
Our endowed Helene Fuld Health Trust National Institute for Evidence-based Practice in Nursing and Healthcare that has worked with hundreds of colleges and healthcare systems across the country and globe, including the national Veterans Administration, on improving the quality and safety of healthcare;
Our endowed Martha S. Pitzer Center for Women, Children and Youth that is improving the lives of vulnerable women and children;
Our six consecutive national HEED awards for our excellence in diversity and inclusion;
Our first nurse practitioner-led, interprofessional primary care practice, Total Health and Wellness, which has achieved federally qualified health center (FQHC) status and provides outstanding team-based care to thousands of underserved individuals on the east side of Columbus;
Our Center for Healthcare Innovation and Leadership with our award-winning Innovation Studio, which transcends the university and brings interprofessional teams together to solve health and healthcare challenges;
Our Million Hearts fellowship program, with 180 collaborating organizations and colleges, which has screened and educated nearly 100,000 people across the U.S.;
Our standing as the only college of nursing to receive prestigious innovation awards two years in a row from the American Association of Colleges of Nursing;
Our wellness culture model that has been highlighted by the National Academy of Medicine and in the Future of Nursing 2030 landmark document as a model exemplar for other organizations to follow; and
Our new beautiful Jane E. Heminger Hall, the first WELL-certified building on Ohio State's campus.
Our college is in such an incredibly strong position in all areas, including our terrific wellness and caring culture in which everyone can thrive. It is because of this strong position that I believe it is a great time for me to pass the baton to a new leader after this academic year.
At the end of June, I will step aside as dean of our College of Nursing after 12 amazing years. Our executive vice president and provost, Dr. Melissa Gilliam, will assemble a search committee this fall for our college's next leader.
My plan, come summer of 2023, is to devote more of my efforts to building upon and enhancing our wellness foundation as our university's vice president for health promotion and chief wellness officer. There is still more work to do in fortifying a terrific university-wide culture of wellness and ensuring that all members of our Buckeye family have the programming, resources and support to achieve their optimal state of health and well-being.
In the meantime, June 2023 is still quite a ways off, and we have more wonderful things to accomplish together as we LIVE WELL and continue to dream, discover and deliver a brighter future for healthcare and the people for whom we care across the nation and globe. Transitions like this can bring uncertainty, but they also are great windows of opportunity. Our college is truly remarkable and thriving in so many key ways. I am confident that it will continue to accomplish great things and that the wonderful wellness and caring culture that we have built together will sustain. Our best days still lie ahead of us.
It has truly been such a great honor to have served you as dean over the years. I am deeply grateful for you, and I could not be more proud of all of you and our phenomenal college. Let us keep supporting and caring for one another as we continue to think and achieve the impossible to transform health and improve lives.
Go Buckeyes!
Fond and well regards,
Bern