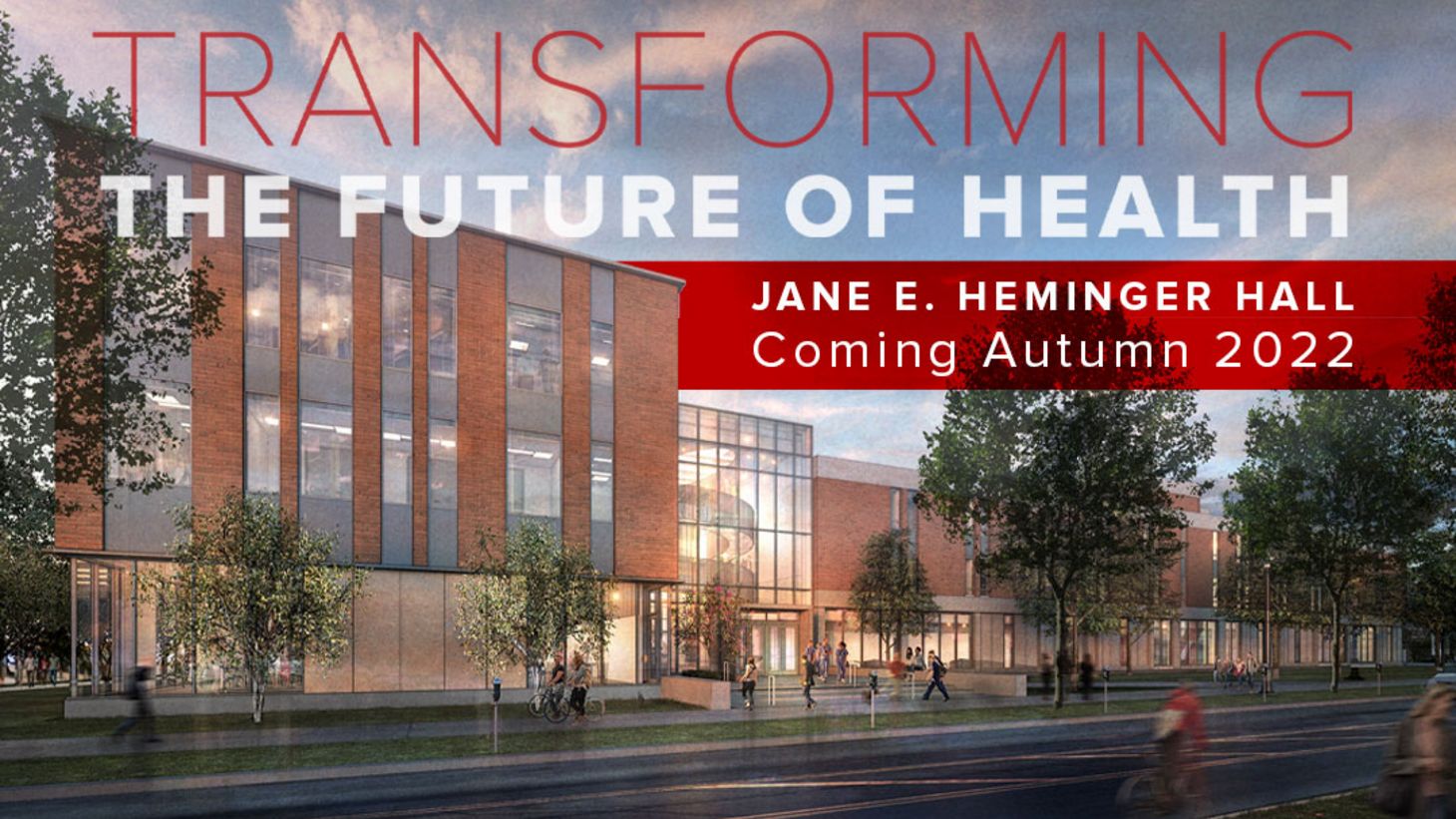 Name for new College of Nursing building approved by Board of Trustees
Jane E. Heminger Hall will serve as a gateway to Ohio State's health sciences campus
The Ohio State University Board of Trustees today formally approved Jane E. Heminger Hall as the name of the new building under construction for Ohio State's College of Nursing.
Gary R. Heminger, who serves as chair of the Board of Trustees, has previously discussed the impact of the nursing profession on the Heminger family and the community as they pledged their naming gift earlier this year.
"My wife Jane is a nurse, and I am so proud of her many years of service, from the cardiac care unit, to the ICU, to the emergency room," Heminger said. "I fully understand how important it is to ensure that new generations of inspired healthcare providers have everything they need to excel.
"[This new building] will be a physical representation of the unparalleled education, research and healthcare one can expect from Ohio State."
"Jane E. Heminger Hall not only provides our awesome new space with an identity, but also with the story of a legacy that we are proud to carry forward," said Bernadette Melnyk, PhD, APRN-CNP, FAANP, FNAP, FAAN, vice president for health promotion, university chief wellness officer and dean of the College of Nursing. "We are so very grateful to the Heminger family for their support, trust and inspiration to continue our work in transforming the future of health and dreaming, discovering and delivering a healthier world for all."
The three-story structure at the corner of Neil and 9th Avenues will serve as a gateway facility to Ohio State's sprawling health sciences campus. It is scheduled to open in the summer of 2022. News on the progress of Jane E. Heminger Hall, including the latest drone video, is found on nursing.osu.edu/building.