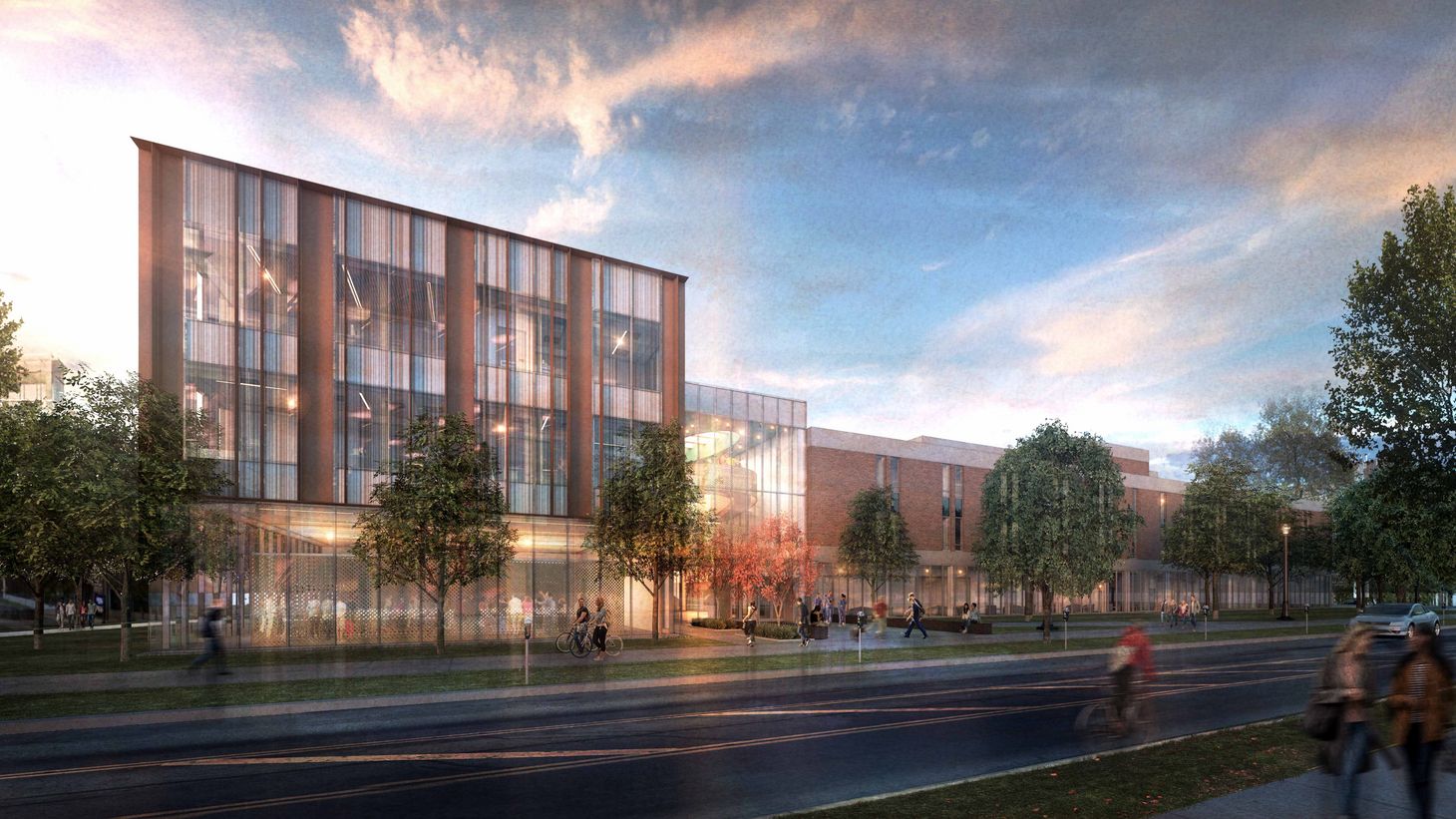 The Ohio State University College of Nursing unveils plans for new addition to support students, faculty, staff and the community
New building scheduled for groundbreaking in spring 2020
COLUMBUS, Ohio – The Ohio State University College of Nursing unveiled plans today for a new, 40,000-square-foot addition to its current home at Newton Hall. The addition, which will be built at the corner of Neil Avenue and West 9th Avenue, is scheduled to break ground in mid-to-late spring 2020.
"Over the last several years, our college has experienced unprecedented growth in the size of our population, the breadth of our initiatives and the stature of our academic programs," said Bernadette Melnyk, PhD, APRN-CNP, FAANP, FNAP, FAAN, vice president for health promotion, university chief wellness officer and dean of the College of Nursing. "This addition will allow us to continue transforming the future of health by building dreams, discovering solutions and delivering impact for a healthier world."
Over the past eight years, the college has:
The addition will house new space to support programs in academics, research, innovation, wellness and evidence-based practice. It will link to Newton Hall – the College of Nursing's home since 1968 – via a three-story, glass-walled atrium. Other features include new office and special event space, a demonstration kitchen and a relaxation loft on the third floor.
The planned addition will also signify a first for the university: Newton Hall will become the first WELL-certified building on the Ohio State campus. The WELL v2 Building Standard, created and administered by the International WELL Building Institute, is a performance-based system for measuring, certifying and monitoring features of a building's environment that impact human health through air, water, nourishment, light, movement, sound, materials, mental health, thermal comfort, community and innovation.
"This addition will not only serve as a gateway to the health science campus for the university, but it will also become a destination for transdisciplinary collaboration and ideas to advance human health and well-being," Melnyk said. "We are so excited about the unlimited potential of what we can accomplish together, supported by this new space."
The addition was designed by signature design firm ikon.5 architects, ranked as the sixth-best design firm in the United States and winner of more than 75 national and international awards, in partnership with Architect of Record M+A Architects, known for their knowledge of and expertise in Ohio State University projects. The latest renderings and more information about the addition's planned features can be found at nursing.osu.edu/building.