Featured Image

by Mary McKinney
Three students in our Bachelor of Science in Nursing program tell what it's like to balance school work, social life and membership in The Ohio State University Marching Band.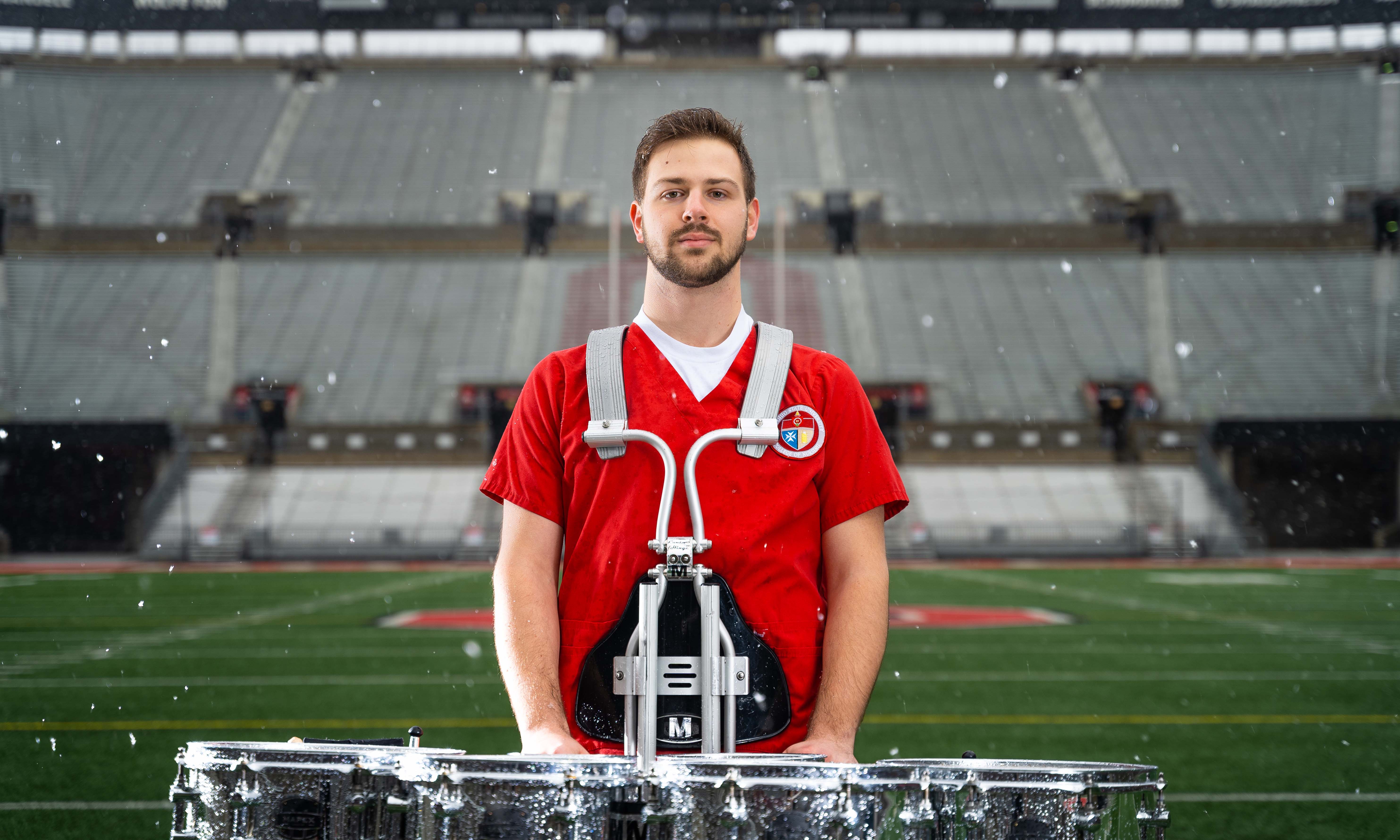 fourth-year nursing student 
fifth-year tenor drums marching band member
Hometown: Delaware, Ohio
Why Ohio State?
"My parents met at OSU. My mom was in the College of Music and my dad was in Pharmacy, so I guess you can see the combination of the two of them in a nursing major in the band!"
Reason for nursing:
"Fall semester of sophomore year, my grandpa died of a stroke. I didn't at the time connect the dots, but right after that I decided I wanted to do nursing."
Other involvement:
Bryan is a patient care associate for post-anesthesia recovery at The Ohio State University Wexner Medical Center and vice president of Buckeye Assembly for Men in Nursing. He plays bass guitar for Athletic Band and is being precepted in the ER.
Balancing nursing and marching band:
"For me, the two big things I am doing here are so different that they each feel like an escape from the other. I do stressful things, but I enjoy them, so it doesn't really bother me."
Will you keep playing post-graduation?
"Oh absolutely. It is bittersweet that marching band is over. I'd like to play in a band at some point again."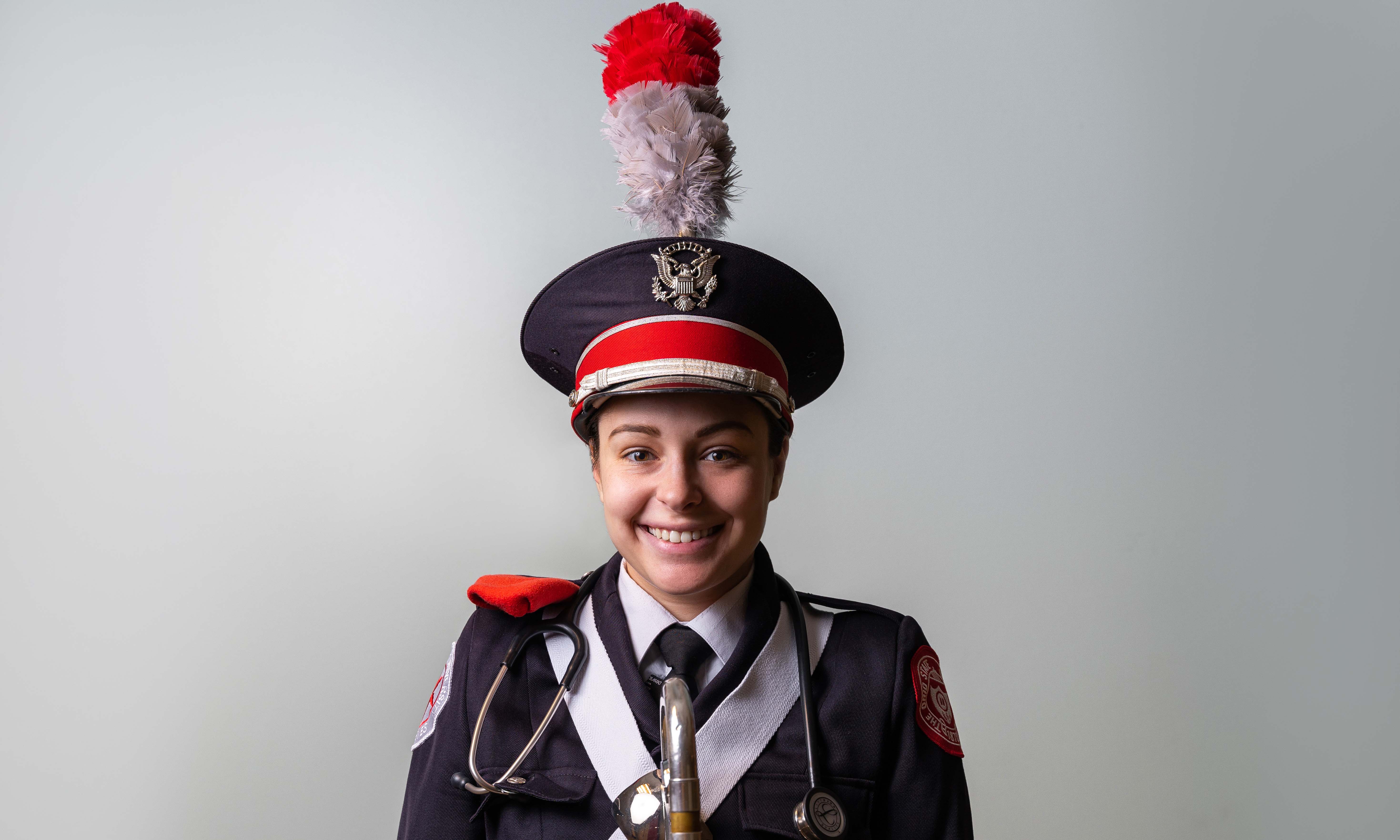 third-year nursing student 
third-year trombone marching band member
Hometown: Ashtabula, Ohio
Musical background:
Played piano since the third grade, trombone since the fifth grade and was a music major her freshman year at Ohio State
Tell us about the heart health halftime performance:
"I was really ecstatic when I learned that it was honoring nurses and heart health because that is something I'm very passionate about. I really want to go into cardiac nursing. A lot of my family struggles with it, so it hit close to home."
One of your favorite Ohio State memories:
"I've marched at Michigan twice now, and them booing us kind of feeds my energy."
What is it like being a member of TBDBITL?:
"It's honestly the best feeling in the world. I didn't realize this was my dream coming into Ohio State because I didn't try out for the band my first year, but after learning about it and seeing the band, it's just kind of incredible what we do and how much it means to everyone here."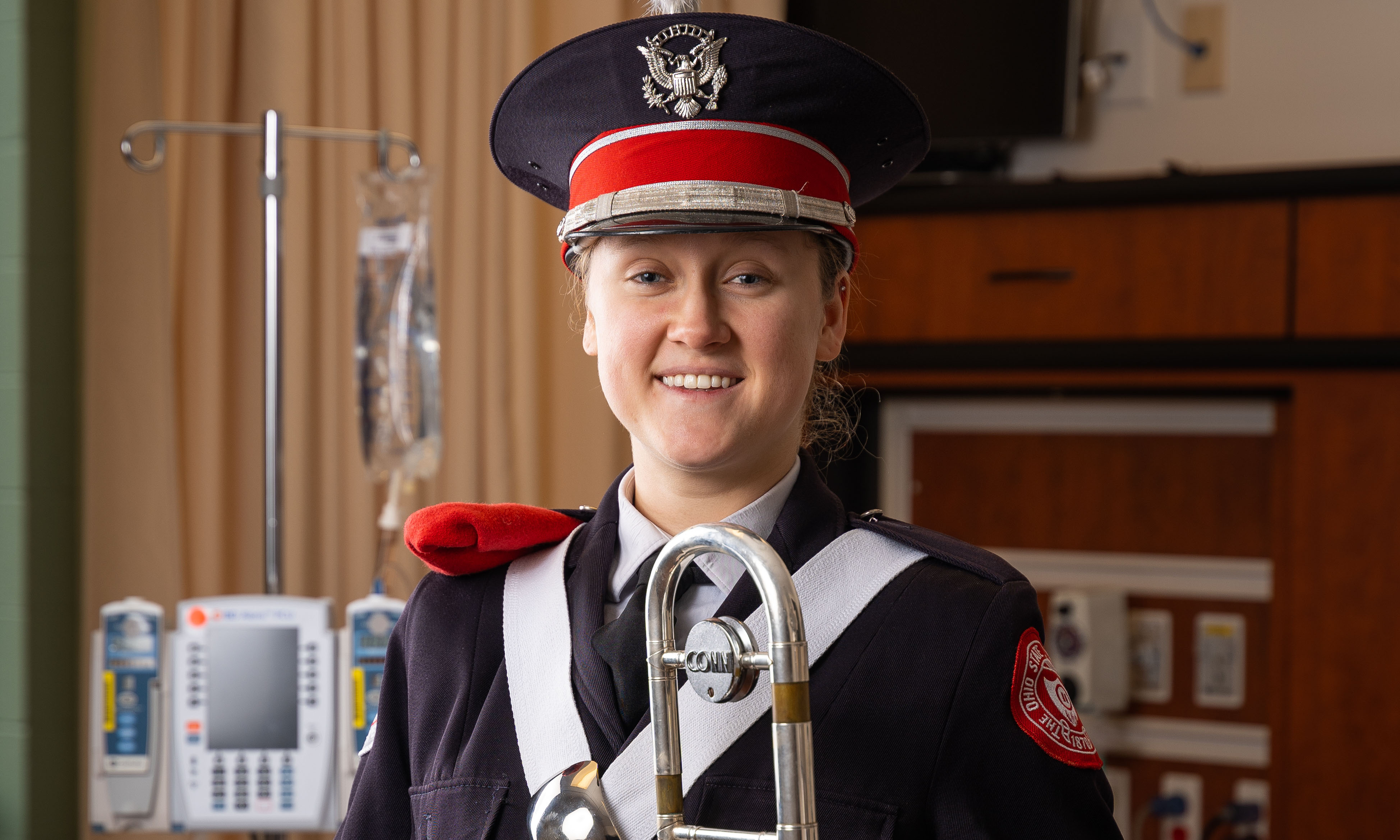 second-year nursing student 
third-year trombone marching band member
Hometown: Springfield, Ohio
Why Ohio State?
"My dad grew up in Florida and he was a huge Seminoles fan, so he hated the Buckeyes. When I decided to come here my dad said, 'the only way you'll get me in OSU gear is if you make the band.'"
Nursing journey:
Getting waitlisted to the Bachelor of Science in Nursing (BSN) program her first year only provided Taylor with motivation to prioritize taking harder classes and managing her time with marching band and studying. She was accepted to the BSN program last fall.
What is it like being a member of TBDBITL?
"You know those moments where you're walking around and parents ask, 'Oh my gosh, can I take a picture with you?' I'm like, 'Yeah! I don't know you, but I'd love to be on your camera roll!' It's great."
Family ties:
Taylor is excited to spend her two final years at Ohio State with her younger brother who will be attending next fall. He will also be trying out for the band, following in his sister's footsteps.