Featured Image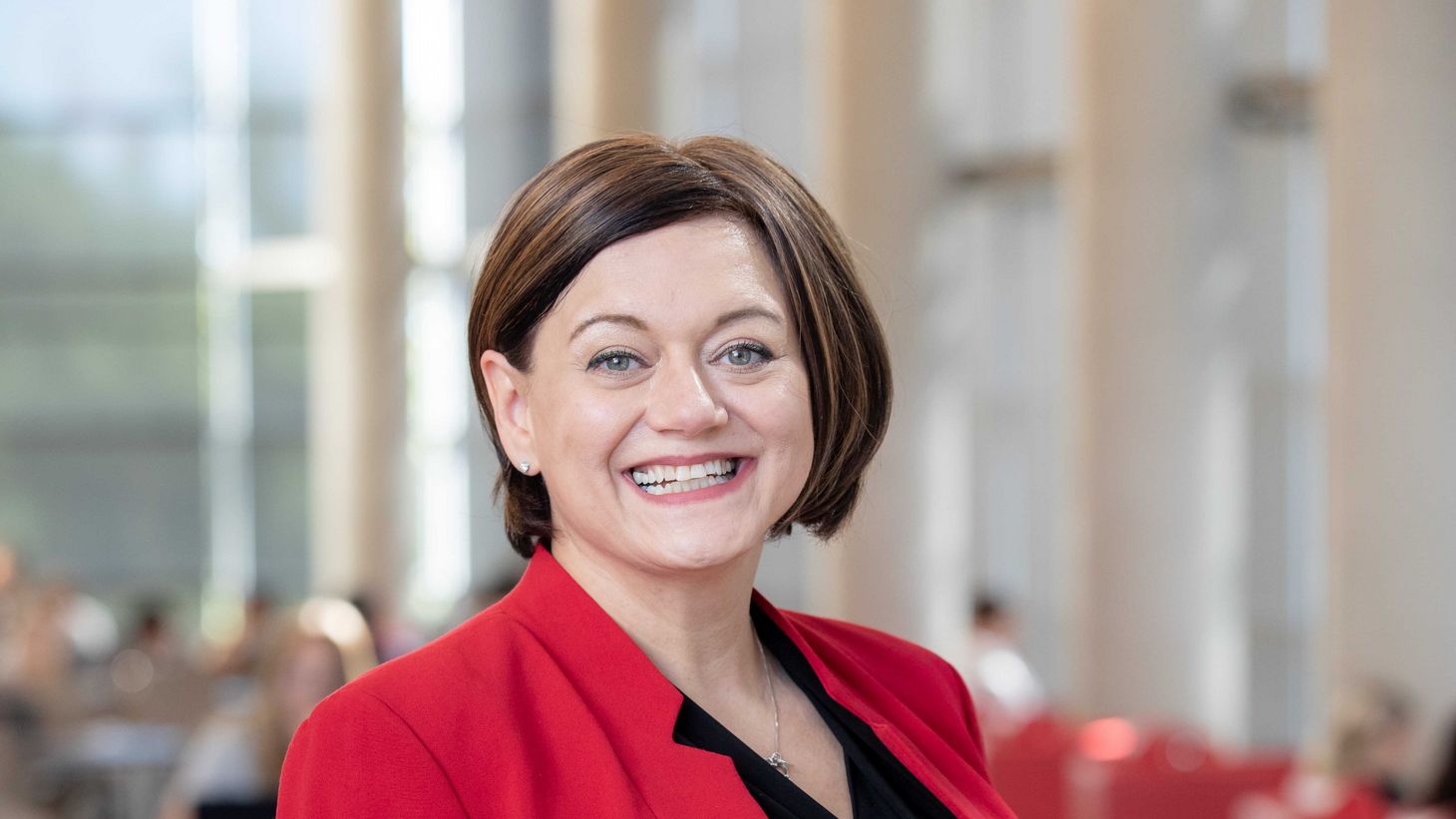 "Surgical Optimization"
by Victoria Ellwood
Brenda Kendall, DNP, RN, CNOR, who graduated in August 2019, is the associate executive director of clinical operations at The Ohio State University Comprehensive Cancer Center – Arthur G. James Cancer Hospital and Richard J. Solove Research Institute. "Being the biggest cancer hospital in the Midwest, this is a busy place," she said, "and one of the areas I oversee is surgery."
Her DNP project, "Surgical Optimization," centered on the huge impacts that result from day-of-surgery-cancellations (DOSC), not only in major costs to the hospital but also in increased stress, chaos and anxiety to the patient due to postponement of surgery.
Kendall performed an exhaustive search and critical appraisal of existing literature and research studies, which showed that preventable DOSCs could be reduced by implementing a tool known as CPAQ – the Comprehensive Preoperative Assessment Questionnaire (CPAQ). Findings showed that detailed patient assessment decreased the risk of DOSC.
Kendall evaluated the tool in a clinical setting, examining the effectiveness of the standardized patient assessment before surgery dates in the busy Head and Neck Surgical Unit (HNSU). She compared a six-week period in 2019 to the same time period a year earlier.
"By using the assessment, patients were fully optimized by the day of surgery," she said. The use of CPAQ produced significant results. the HNSU experienced a 100 percent reduction in the incidence of preventable DOSCs, resulting in nearly $187,000 in savings over six weeks.
"I'm absolutely proud of that," Kendall said. "When I look at my project from a return-on-investment point of view, it's a no-brainer." The savings demonstrated – representing a potential $1.6 million annually – would be of value to any healthcare organization. "As a nurse, I especially appreciate the enormous difference to the patient, and specifically to the cancer patient. Fewer procedures canceled means less time they have to wait and continue living 'on the edge' with anxiety and stress about their health."
Kendall praises the DNP program and its DNP project. "I'm very operational-minded and see the impact a nurse can make," she said, and points to the importance of EBP. "It means looking at the gold standard of what's been done, the best practices, then adding in our own experience and parlaying that into something unique. Projects like this illustrate the value a nurse brings to the organization."
Kendall – who juggles her enormous responsibilities at the hospital with being a mom to four children – says she also appreciates that the DNP program is 100 percent online. "That made this program possible for me," she said. "It's great our college is committed to meeting people where they are in life and finding a program that works for them … I enjoyed every moment of it … even when I was overwhelmed, even when I was having my dinner in front of my computer. It exceeded all of my expectations."
---