Featured Image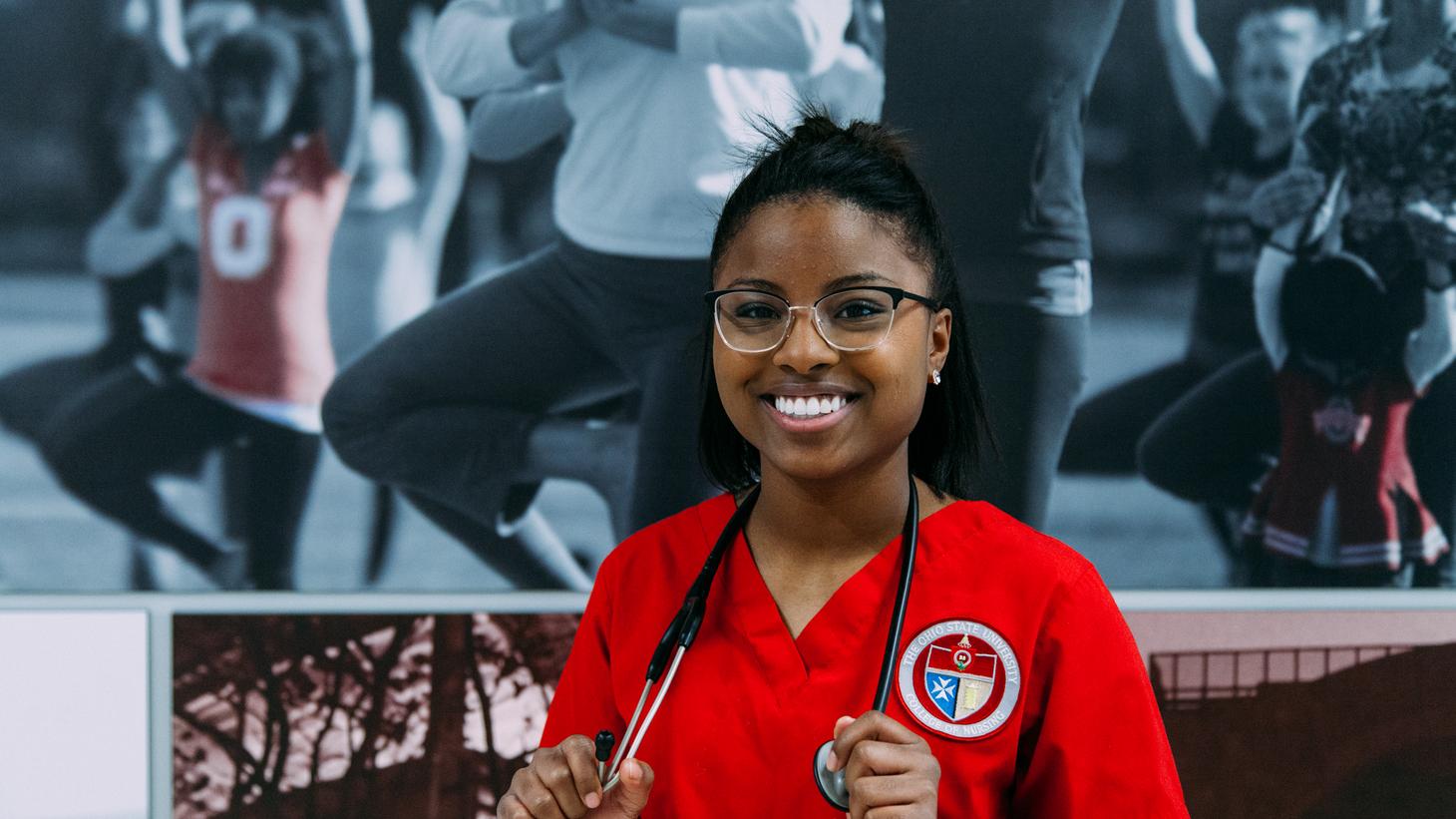 Adrionna McCoy dreams big
By Anna Ripken
"Receiving a nursing scholarship is a way for me to live out my dreams," said third-year nursing student Adrionna McCoy. McCoy is the recipient of the Nurturing the Nursing Profession Endowed Scholarship, established by Tara Lancione, family and friends. "It helps me go further in my education in ways I wouldn't have been able to without the donors." McCoy has many dreams, including working with pediatric, cancer or emergency department patients, and one day becoming a clinical instructor. While working on Nationwide Children's Hospital's heart floor McCoy discovered her "cup of tea" in learning about the heart, and she's continuing to gain experience at the Richard M. Ross Heart Hospital. She'd also like to become a certified yoga instructor.
"It's still kind of feeling the waters, seeing where I can go," she said of all she's learning at Ohio State, adding that the scholarship has eliminated barriers and helped her further her education in ways she wouldn't have been able to on her own. "I just have freedom," she said. "I can take a yoga class instead of, 'Oh, I have to take this Thursday to work all day, so I can pay for my tuition.' It frees up a lot for me."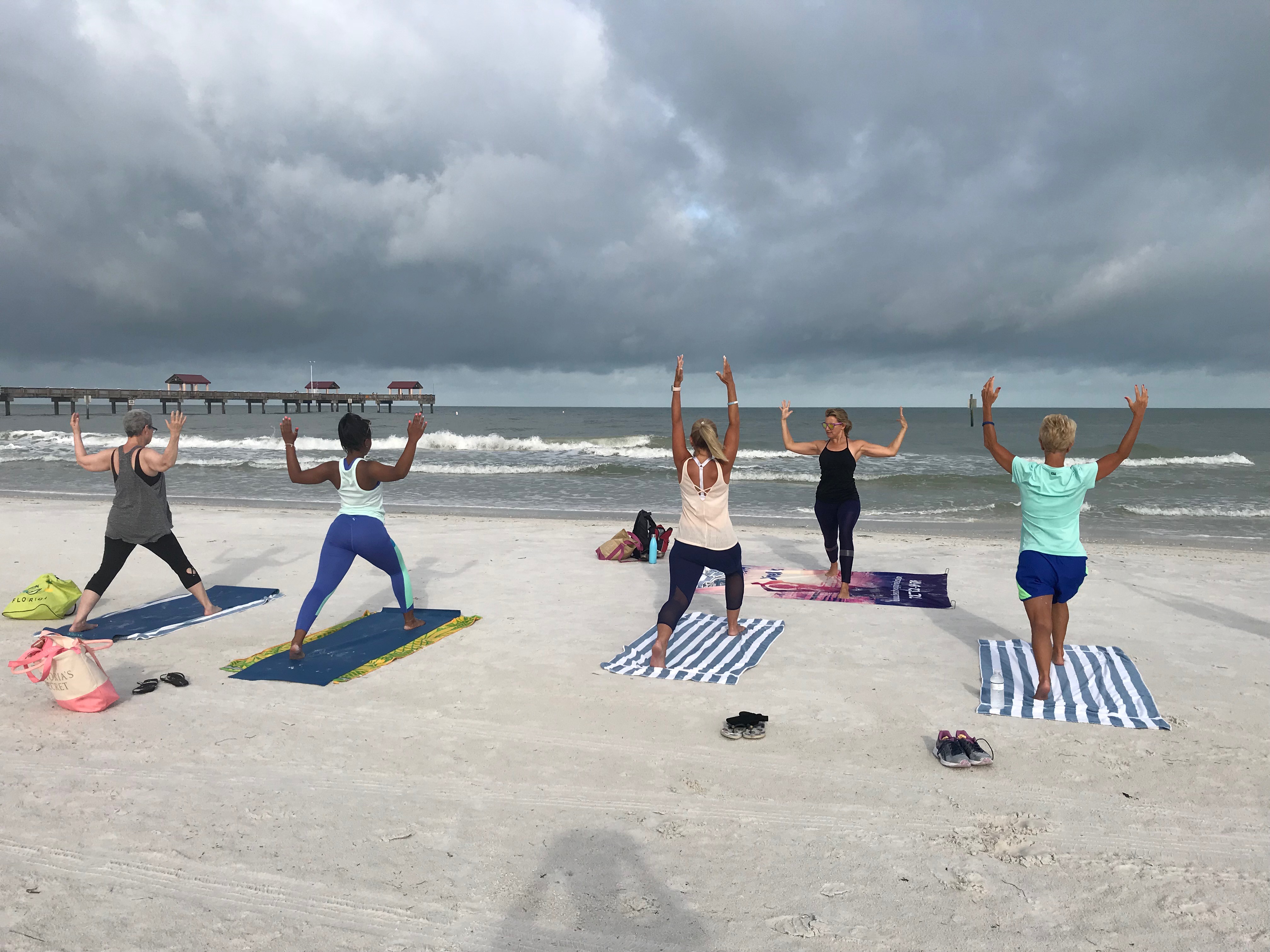 That yoga class isn't just a hobby. When she heard about the wellness and pain-relief benefits of yoga, McCoy took advantage of Ohio State's Second-year Transformational Experience Program (STEP), which offers funds for students to explore areas of interest, to travel to Clearwater, Florida and attend a yoga retreat. She met another participant there who had just had a mastectomy and explained to McCoy how much better she felt after practicing yoga, saying it was even better for the pain than medication. "That really put my belief in that yoga can help patients in a different way to deal with pain," McCoy said.
Life hasn't always been yoga on the beach for McCoy. Coming from a single-parent household, McCoy found out in her freshman year at Ohio State's Newark campus that paying for her tuition was using up her mother's own retirement savings. That was, as McCoy put it, "emotionally devastating." She transferred to the Columbus campus, took on two jobs to pay her tuition herself, and continued to work hard at her studies. "Sophomore year was just terrible for me," McCoy admits. She was far from home and feeling isolated, but she had a champion and "best friend" in her mom, and the two talked on the phone every day.
"People say when you get older, you'll learn that your mom was right," McCoy said. "I feel like I'm already at that point."
Now, with the scholarship, McCoy has the opportunity to focus more on her education and less on how she will pay for it, bringing her one step closer to becoming a clinical instructor. "I feel like you come across a lot of clinical instructors, but you can really tell who's dedicated, who's wanting you to learn and who's interested in your learning. I want to be that and have that show through teaching the subject I love," she said.
Related Articles
The Schweitzer Fellows Program supports and trains emerging health-focused graduate and professional students in creating and carrying out service projects to address unmet community need
From inventing a medical grade protective mask to forming an interdisciplinary prone team; developing a virtual rounding tool to creating color-coded signs to improve communication. Johnson &a