Featured Image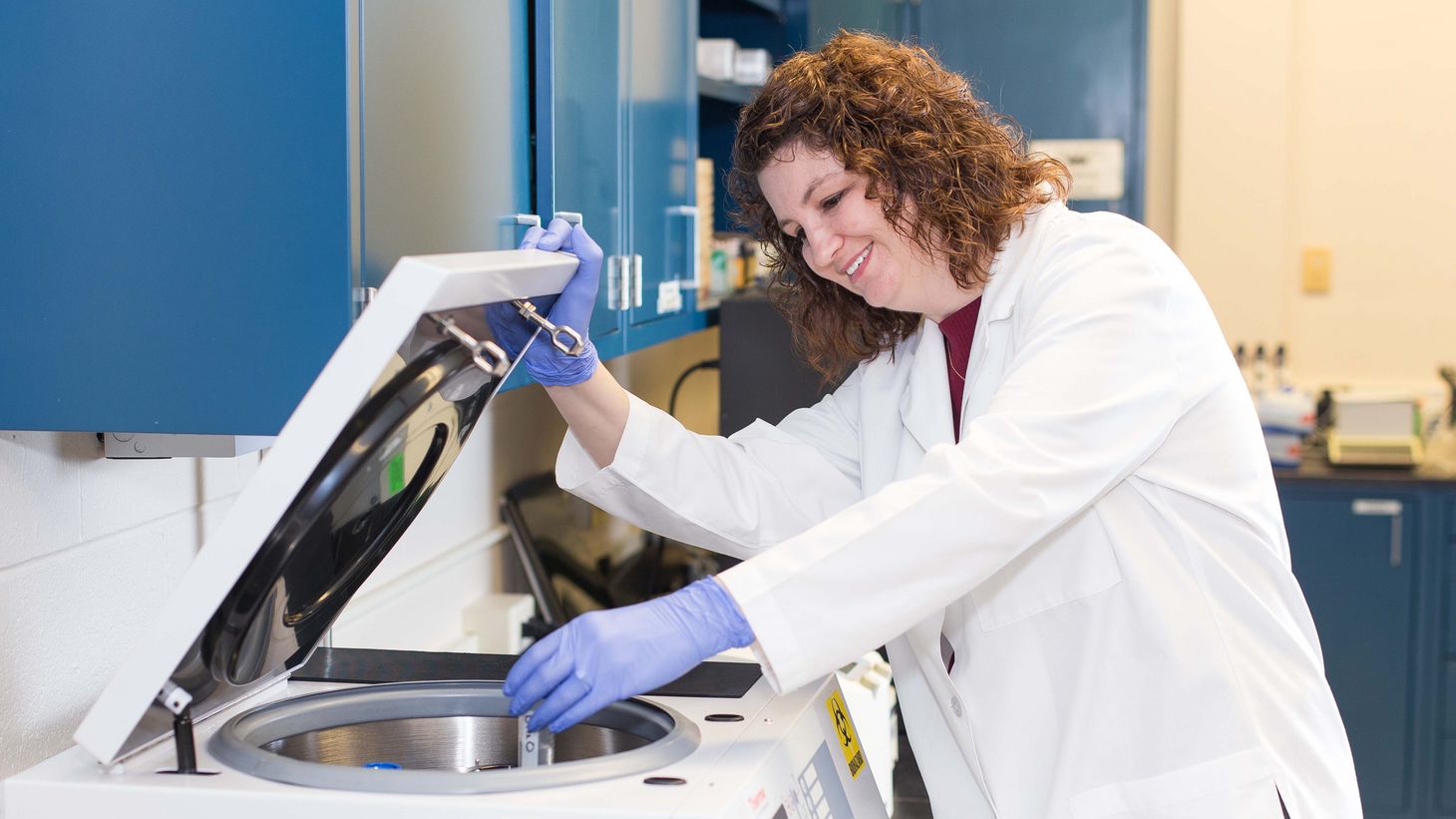 Doctor of Philosophy (PhD)
Join us in our pursuit of knowledge that will transform the nursing profession.
We've all known the joy of helping a patient return to good health. It's a rewarding feeling. Now imagine the feeling of knowing the outcome of your work helped thousands of patients achieve their optimal health. That's the opportunity that exists for nurses who earn their PhD.
It is estimated that of the nearly 2.7 million registered nurses in the United States today, fewer than 10 percent have an advanced degree and fewer than 1 percent have a PhD. With a PhD, you have the opportunity to contribute to the nursing and health care as a scientist and scholar. The Doctor of Philosophy (PhD) in Nursing program at The Ohio State University College of Nursing provides you with the opportunity to transform healthcare and the nursing profession while studying alongside expert scholars.
In The Ohio State University College of Nursing PhD program, mentorship of students focuses on the development of skills in original research and the completion of a dissertation. The PhD program in the College of Nursing prepares nurse scientists to advance knowledge on health determinants, which includes the array of personal, biology, social, economic, and environmental factors that affect health, through transdisciplinary research and team science. Our program emphasizes collegial relationships between expert and developing scholars with regard to research, grant writing, and publications. Over the past three years, our students have had a 65 percent funding rate on all grant submissions, providing support for their research and education.
The PhD program at the College of Nursing is a campus-based program. A full-time plan of study is available for nurses who have completed a BSN. Full-time and part-time plans of study are available for nurses who have completed a master's degree. Post-BSN PhD students have an option to earn a master's degree in nursing while also studying for the PhD. You may pursue a master's degree affiliated with one of our available graduate specialties or pursue a master's degree specializing in nursing science. Students do not have to earn a master's degree to be awarded a PhD at The Ohio State University.
As a graduate of the PhD program, you will be able to:
synthesize knowledge from nursing and other disciplines to develop and test theory that affects health
conduct research that builds nursing science and theory
develop and implement collaborative research projects with nurses and scholars from other disciplines
promote the delivery of quality healthcare through leadership in practice and education
Upon conclusion of your studies, you will have developed expertise in conceptualizing, conducting and translating research relevant to health and wellness of patients, their families and communities.
Research Areas of Interest
The focus of the PhD program at the College of Nursing is the examination of the broad determinants of health and disease in individuals, families and communities, with the intent to develop and test interventions to improve health. Consistent with the biopsychosocial focus of our discipline and growing national emphasis on interdisciplinary research and translational health science, special attention is given to the interactions among mind, body and environments through interdisciplinary research studies. Individual student research is closely tied to faculty research, which encompasses the life span, supports health promotion in a variety of health care and community settings, includes wellness care and complex and critical illness care, risk reduction, and symptom management. Faculty integrate biological, psychological, behavioral, and social measures to study the dynamic processes underlying these phenomena and test innovative approaches to improve health and healthcare outcomes.
Research Centers of Excellence
In line with our research areas of interest, the College of Nursing Supports three Research Centers of Excellence, designed to support faculty and students in their research:
APPLICATION DEADLINES
Applications for the Autumn 2021 will open in August 2020. The deadline for the submission of all application materials is January 4, 2021.
Students interested in being considered for a Fellowship or other available funding opportunities should have their completed application submitted by November 16, 2020.