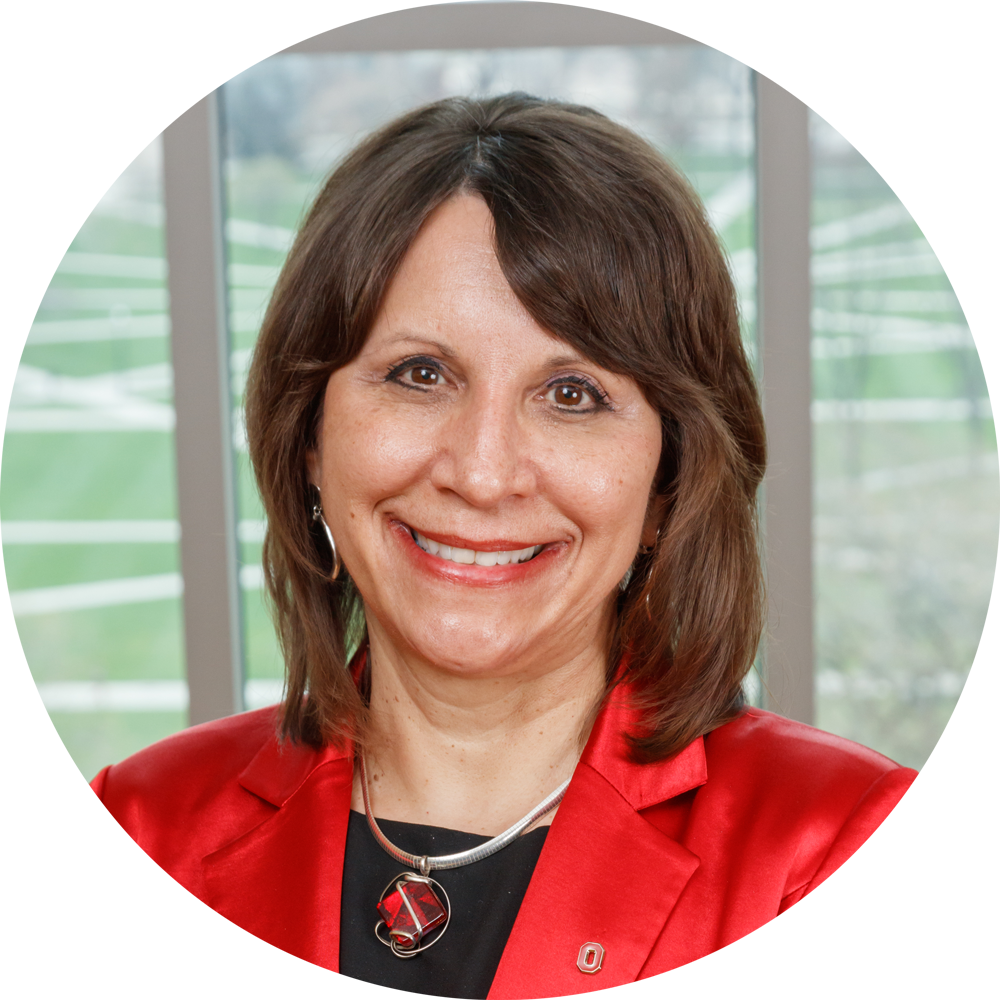 Bernadette Mazurek Melnyk, PhD, APRN-CNP, FAANP, FNAP, FAAN
Vice President for Health Promotion
University Chief Wellness Officer
Dean and Helene Fuld Health Trust Professor of Evidence-Based Practice, College of Nursing
Professor of Pediatrics and Psychiatry, College of Medicine
Executive Director, Helene Fuld Health Trust National Institute for Evidence-based Practice in Nursing and Healthcare
The Ohio State University
Dear alumni, colleagues and friends,
In challenging times, Buckeye nurses and healthcare professionals go the extra mile. I am so proud of the way we, as a healthcare community, have responded to the challenges and character-builders that 2020 has brought us.
The drive and dedication of our researchers to find healthcare solutions has never been more evident. This summer, our college reached a new record for external research grant funding: $13 million! Read about our new national grants and the rich array of research already in progress at the College of Nursing to address healthcare inequity in our community and around the world.
On the COVID-19 forefront: we have created an innovative new program to support front-line nurses with wellness advice and encouragement that advances our philosophy of moving our nation from emphasizing "sick care" to investing in "well care." You can read about some of our brave young alumni on the front lines of the COVID-19 crisis; one of our beloved faculty, Assistant Professor Kelly Casler, DNP, APRN-CNP, who traveled to New York City to volunteer; and an alumna preceptor, Cassie Walker, APRN-CNP, who pitched in to help several of our students graduate on time with the hours they needed. Also, you can see what some of our alumni have innovated to help COVID-19 patients and healthcare providers.
Our terrific College of Nursing has always been a leader in online education, innovation and wellness, and that background served us well when all classes moved online last March. Inspirational teacher Christa Newtz, MS, RN, shares what that was like. Read about how the Helene Fuld Health Trust National Institute for Evidence-based Practice moved its immersions online too. I am also excited to share that we have launched our new Center for Healthcare Innovation and Wellness.
There are so many wonderful things to celebrate this year, including our new Director of Alumni Engagement Olivia Cotton, who is eager to meet you – find out what her hobby is here.
We hope you will enjoy this edition of Transformations. I hope you are doing everything you can to stay resilient and optimistic. Together as Buckeyes we can fight the spread of the COVID-19 virus and continue to support each other to achieve our optimal state of health and well-being. Best wishes and stay well!
Fondly,