Featured Image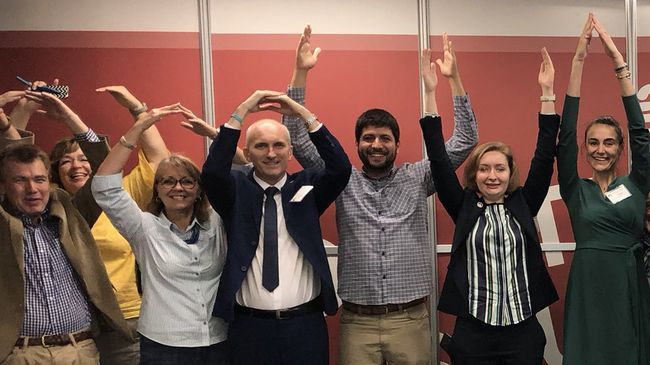 For Global Visiting Scholars: Join us in Ohio
The College of Nursing has an active international visiting nurse program, hosting nurses from countries across the globe. Those interested in the Global Visiting Scholar program should contact the Office of Global Innovations no less than five months prior to the intended date of arrival. The College of Nursing will consider all applicants for visiting nurse appointments. Participants in the program are responsible for fully funding their visit. Individuals interested in conducting research during their stay must designate who their faculty mentor will be and obtain faculty support from host institution prior to applying. Visits may range from a minimum stay of one month to a maximum of six months.
Global Visiting Scholar Program Tracks
In addition to the total program cost, scholars are financially responsible for mandatory health insurance, travel (air and ground transportation), food, and housing. Visitors are responsible for arranging accommodations during their stay. Our staff are available to assist in arranging accommodations, if needed.
Optional program tracks
How to apply
Interested nurses are required to complete the online visiting global scholar application.
The following information will be requested within the application, so please be prepared to upload your documents when you are applying:
Application materials

A cover letter of no more than 2 pages clearly describing:

your background and professional areas of interest
a statement of purpose for your visit
goals to be accomplished by the end of your visit,
College of Nursing faculty member who has agreed to serve as your sponsor (applies to Research Scholars)
how your visit will be funded.

Curriculum Vitae or resume
Letter of recommendation from home institution. The letter must be on official letter head and have an original signature.
Proof of employment or postdoctoral status.
If applying for the Research Intensive Track, provide a letter of
Once your application has been submitted, it will be reviewed and Skype interview will be scheduled.
Please note: Before arrival you will be required to submit documentation showing compliance with The Ohio State University College of Nursing's immunization requirements.
Fee Refund
If for any reason a scholar needs to cancel his/her visit, a formal letter must be written and sent immediately to the Director of the Office of Global Innovations stating the scholar's withdrawal from the program and reasons for the withdrawal. Cancelation of the visit must be made within 3 months of Ohio State's receipt of the invoice payment for a full refund minus $150.00 (termination fee).