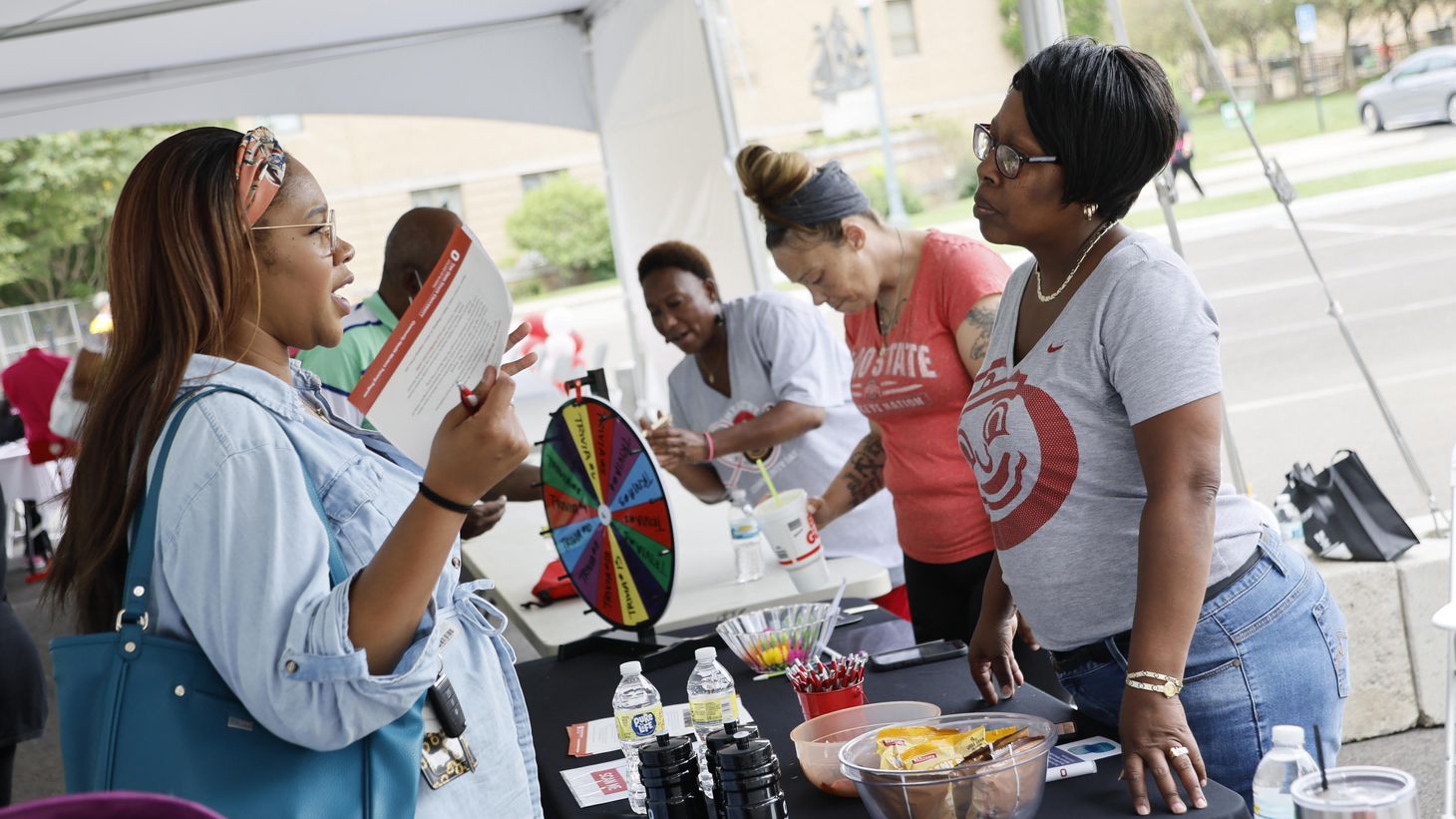 Bridging Gaps and Building Solutions: The Tireless Effort for Health Equity
By Timiya S. Nolan, Joshua J. Joseph and Darrell M. Gray II
"Of all the forms of inequality, injustice in health is the most shocking and inhumane." ~Dr. Martin Luther King, Jr.
What has the experience of the COVID-19 pandemic taught us? Certainly, this era has tested our patience, resilience and sheer will in extreme and unexpected ways.
It also further exposed deep and persistent health inequities in minoritized communities that people could no longer brush under the rug and ignore. For clinician scientists like us, it has represented an opportunity to raise voices and change status quos that have existed for far too long.
In this space in June 2021, as we addressed the lack of diversity in clinical trial participation, we discussed how people identifying as Black, Indigenous and People of Color (BIPOC) face higher rates of morbidity and mortality than non-Hispanic White populations related to many common chronic diseases. If we are to empower all of our communities to live healthier and longer lives, then the commitment to breaking down barriers of access, understanding, trust and resources must not only be real, but also must be sustained to change paradigms that too often harm communities of color.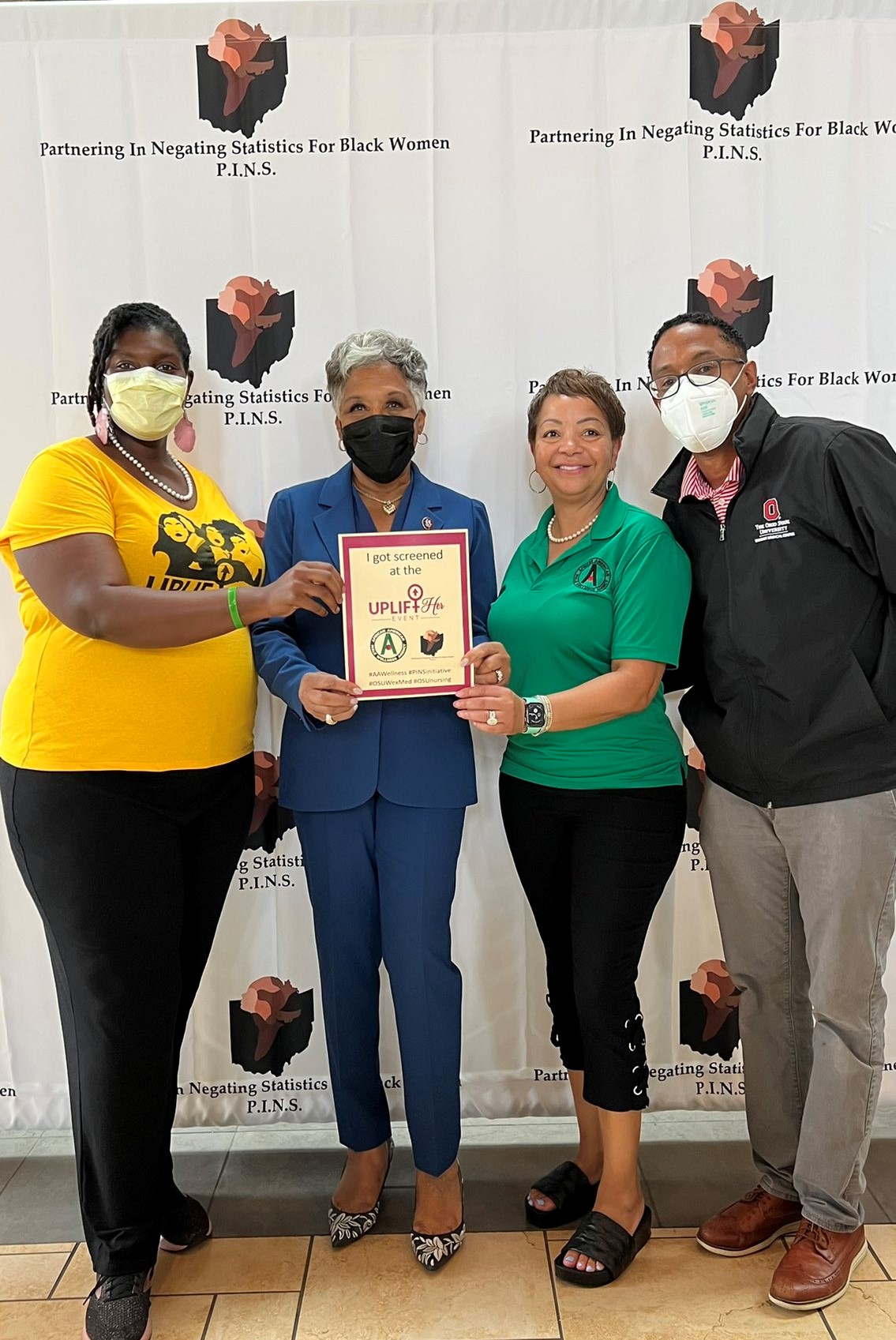 Sustainably engaging with communities relies on meaningful partnerships aligned to a mission to engage, educate and empower people and populations to take control of their health and well-being. Dr. Nolan's Partnering in Negating Statistics (P.I.N.S.) for Black Women Initiative at The Ohio State University worked with the National African American Male Wellness Agency to host an "Uplift Her" health event on August 6 that welcomed Congresswoman Joyce Beatty, chair of the Congressional Black Caucus, as honorary chair. The event engaged over 300 women of color in biometric screenings (i.e. blood pressure, cholesterol, glucose, body mass index), social needs assessments, mammograms, pap smears, COVID-19 vaccinations and service referrals. Colleagues from the College of Nursing, College of Medicine, Wexner Medical Center and James Comprehensive Cancer Center worked alongside community members as equal partners in breaking down barriers to health that many members of BIPOC communities face and building trust in the process. As Congresswoman Beatty so aptly stated, the event encouraged women of color to devote time to "get back on track to saving [themselves]."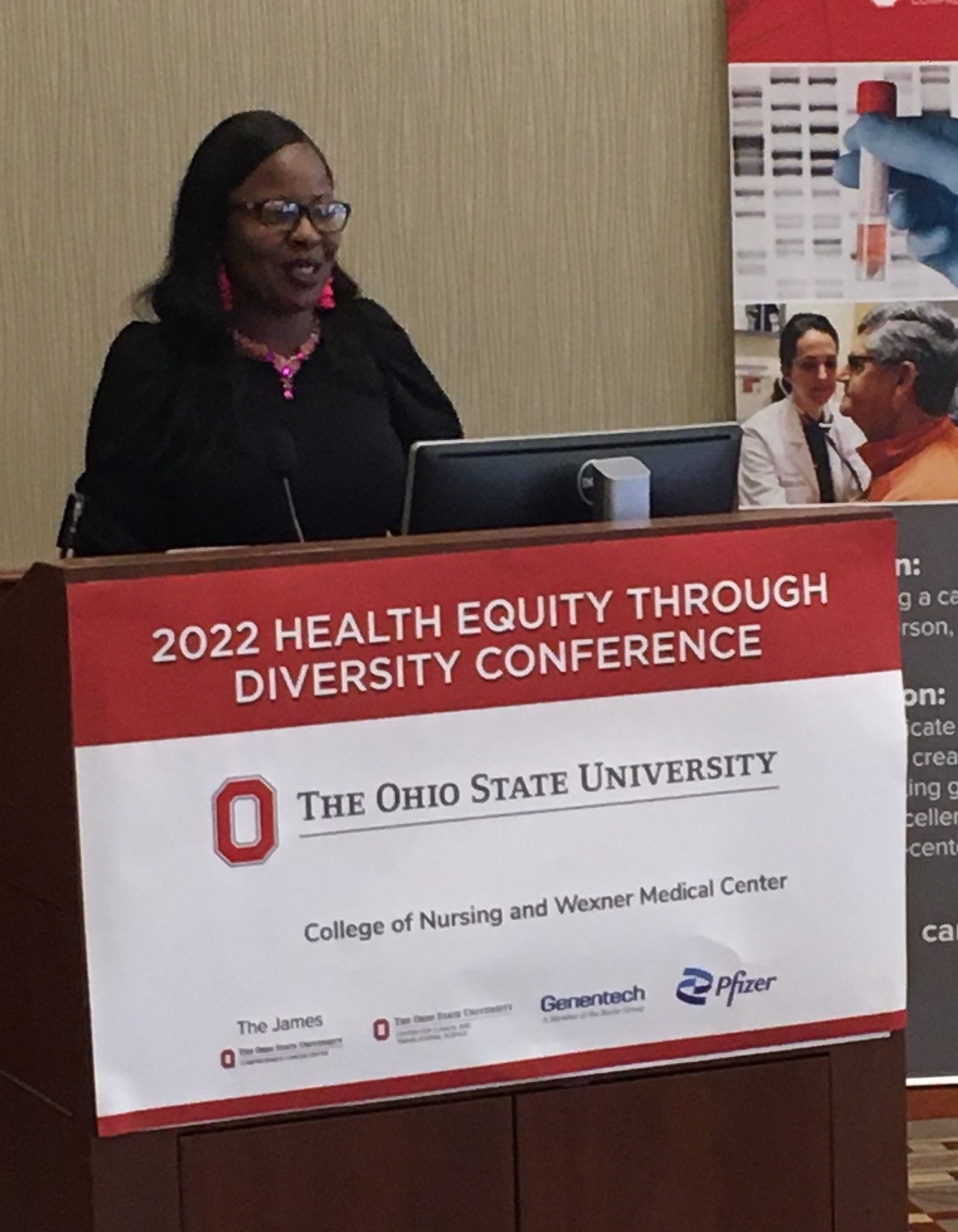 The success of our clinic-to-community event informed part of our sustainability discussion at our first Health Equity through Diversity Conference on August 26-28 on the Ohio State campus. Experts, change agents, motivators and influencers from across the country joined together for a provocative, authentic and inspiring conversation on how to leverage this moment in time to build the momentum necessary to achieve the equity that people not only deserve, but should expect. We focused our discussions on research equity (including clinical trial representation), pipeline equity (creating opportunities for populations underrepresented in medicine and science to enter healthcare fields), meaningful investment (the moral case for investment in historically marginalized communities) and policy equity (codifying solutions to sustain health equity at the local, state and national level).
The conference focused on defining solutions to vexing issues that academic- community-government partnerships have the opportunity to correct. Powerful partnership – borne out of a shared passion for and commitment to people and their well-being – can and will drive the change that is desperately needed to overcome decades of inequities.
So many clinician scientists are dedicating their lives to solving health issues negatively impacted by the social drivers of health. Our colleague Dr. Kathy Wright and her team, for instance, are partnering with the Alliance for Diversity in Brain Health for the Central Ohio Community (ADHOC) – a collaborative between the African American Alzheimer's and Wellness Association, the Alzheimer's Association, and the Colleges of Nursing and Medicine at The Ohio State University – for their inaugural Brain Health Fair on September 24 from 9 a.m. – 1 p.m. at the St. James Christian Event Center. They will offer memory screenings, blood pressure screenings, brain health nutrition education and the opportunity to interact with experts in aging and health.
Every movement starts with a single step that is followed by another. The movement toward health equity for BIPOC communities must maintain momentum – informed by the lessons of the pandemic era – and build upon the strong partnerships and commitment we have already created together.
---
Special acknowledgements:
Great thanks to our Ohio State partners who gave of themselves and their talents to serve our community at the Uplift Her event: Dr. Kathy Wright, Dr. Judith Tate, Shaunta Stanford, Ora Lee Pittman, Dr. Karen Patricia Williams, Loletia Davis and Alicia McKoy. We also thank John and Pamela Gregory, founder and chief financial officer of the National African American Male Wellness Agency, respectively, for their ongoing partnership and support.
---
Timiya S. Nolan, PhD, APRN-CNP, ANP-BC is an assistant professor at The Ohio State University College of Nursing and a nurse scientists at The James Comprehensive Cancer Center's Department for Nursing Research. Joshua J. Joseph, MD is an assistant professor at The Ohio State University College of Medicine. Darrell M. Gray II, MD, MPH is chief health equity officer at Elevance Health.