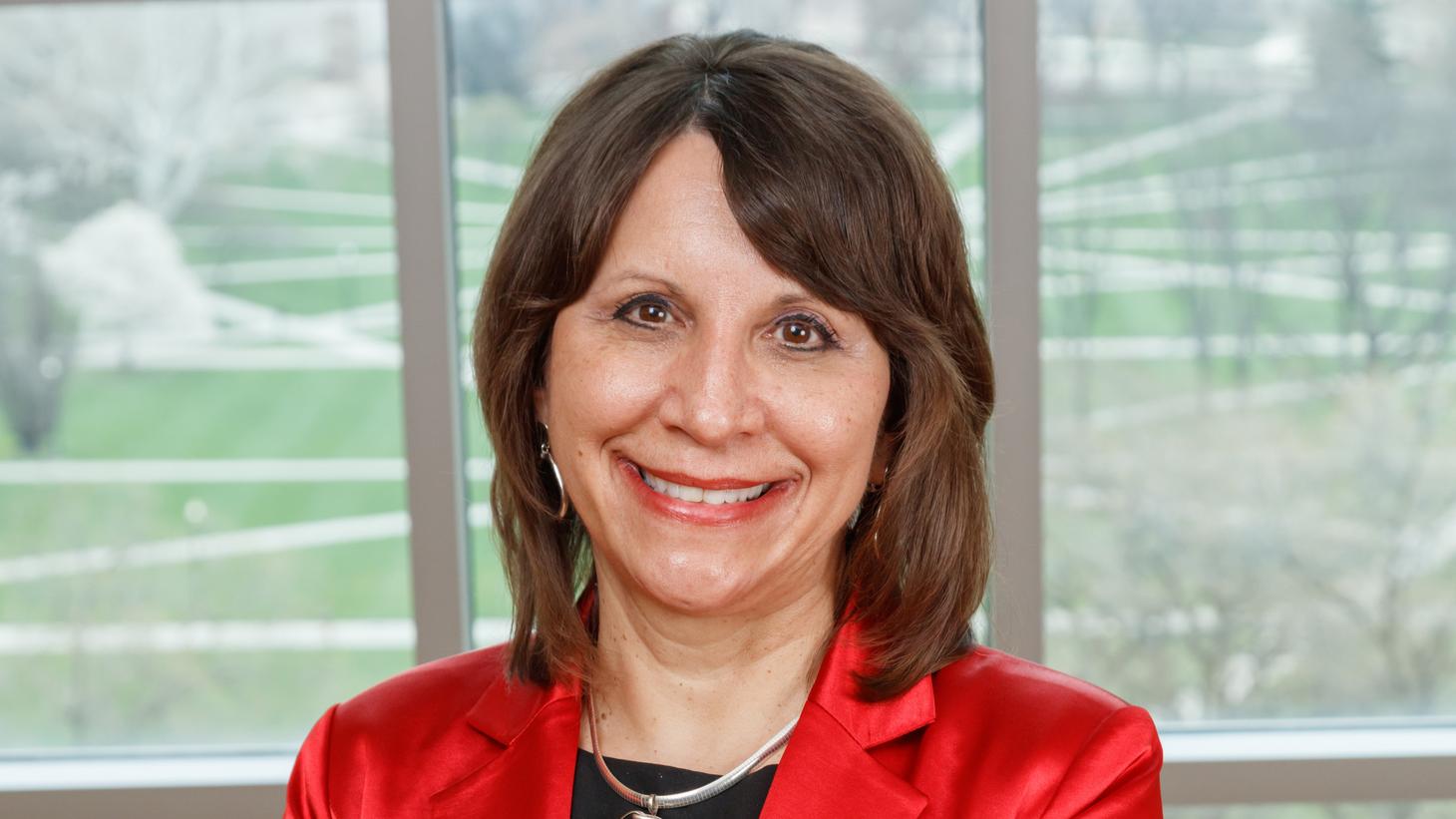 Melnyk Awarded "Academy Edge Runner" Honor from American Academy of Nursing
Recognition earned for impactful cognitive-behavioral skills building program
COLUMBUS, OHIO – The American Academy of Nursing (AAN) has honored Bernadette Melnyk, PhD, APRN-CNP, FAANP, FNAP, FAAN as an Academy Edge Runner designee for her successful cognitive-behavioral skills building intervention programs. This is the third Edge Runner honor for Melnyk.
Melnyk, who serves as vice president for health promotion, university chief wellness officer, and dean of the College of Nursing at The Ohio State University, created her programs to improve both mental and physical health outcomes in children, adolescents and college students through early intervention strategies. Research shows that one in every four children, teenagers and college-aged youth suffers from a mental health disorder, yet fewer than a quarter of them receive any treatment. Suicide is the second-leading cause of death in 10- to 34-year-olds.
"Although the numerous studies that I have conducted across more than two decades have shown that my cognitive-behavioral skills building programs are effective in treating depression and anxiety," said Melnyk, "my dream is that these programs are heavily used in schools, community settings and universities across the U.S. and the globe as a preventive intervention strategy to curb the rapidly-escalating and high prevalence of mental health problems and suicide in children and youth."
More than 12,000 children and youth of all backgrounds have benefitted in 44 states and five countries that have implemented Melnyk's program. Outcomes include lower rates of depression, anxiety, and suicidal intent, higher levels of healthy lifestyle behaviors and improvement in academic outcomes.
The AAN stated that the Academy Edge Runner honor recognizes "nurse innovators who have charted a new course and ushered in remarkable improvement to major healthcare challenges at every level … Melnyk's program is transforming the way students think about their own mental health while learning lifelong strategies for healthy living."
Melnyk's cognitive-behavioral skills building intervention is the basis for the College of Nursing's MINDSTRONG™ program, a seven-week, evidence-based intervention with a goal of reducing stress and improving resiliency and self-protective factors for overall well-being. MINDSTRONG is being rolled out to students at Ohio State and will soon be made available for faculty, staff and their families.