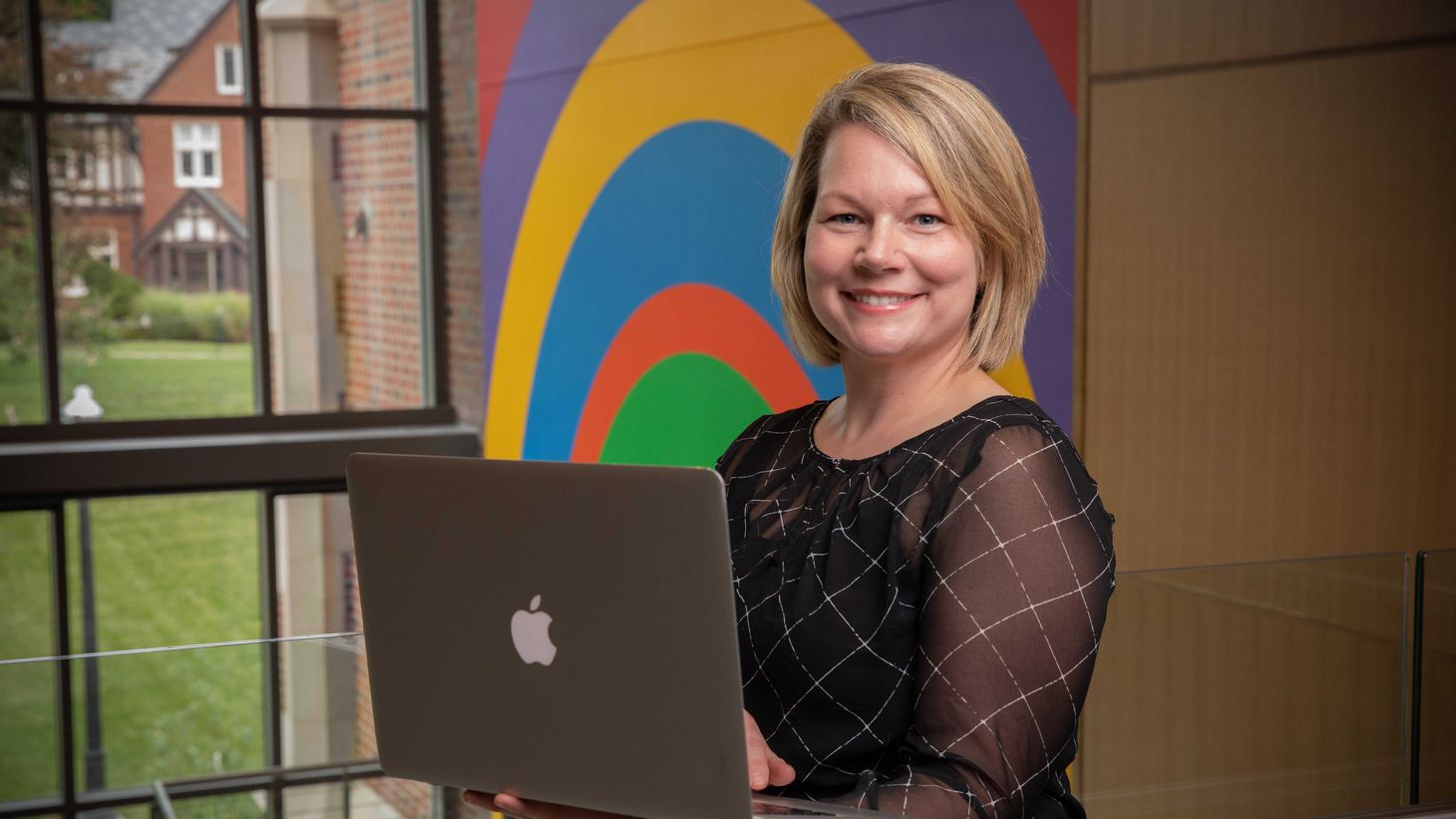 Tubbs Cooley awarded R01 from NIH/NICHD for study on NICU nursing care enhancement
New five-year, $2.8 million grant to study nurses' workload in relation to NICU patient safety
COLUMBUS, Ohio – Heather Tubbs Cooley, PhD, RN, FAAN at The Ohio State University College of Nursing's Martha S. Pitzer Center for Women, Children and Youth is the Principal Investigator (PI) for a $2.8 million R01 grant funded by the National Institutes of Health (NIH)/National Institute of Child Health and Human Development (NICHD).
This R01 will fund the study, "Enhancing Nursing Care Reliability in Neonatal Intensive Care Units." Co-investigators include the College of Nursing's Rita Pickler, PhD, RN, FAAN; Thomas Bartman, MD, PhD, from Nationwide Children's Hospital and other co-investigators from Cincinnati Children's Hospital Medical Center, Johns Hopkins University, and University of North Carolina at Chapel Hill.
Tubbs Cooley and her team discovered that NICU nurses regularly miss essential care linked to neonatal safety outcomes due to their everyday workloads. With this grant, the team will now replicate this work in a larger and more heterogeneous sample of units, nurses and patients to assess strategies for workload monitoring in this patient population.
"Beyond staffing ratios and infant acuity measures, subjective workload showed the strongest correlation to care reliability," said Tubbs Cooley. "The goal of our study is to monitor nurse workload and broaden our current understanding of its effects on care reliability."
The team will enroll up to 210 nurses in five NICUs to report on workload and care reliability for nearly 820 infants over 1,120 shifts.
They will evaluate differential effects of objective and subjective nurse workload on care reliability in NICUs and examine relationships between shift-level factors and nurses' subjective workload ratings. The validity of aggregating nurses' subjective workload ratings within a shift to inform real-time measurement strategies will also be evaluated.
Tubbs Cooley and her team hope their research will lead to a better understanding of NICU nurse workloads. If they are successful, they will leverage the knowledge to improve the safety and care of NICU patients by advancing workload measurement, monitoring and intervention.