Featured Image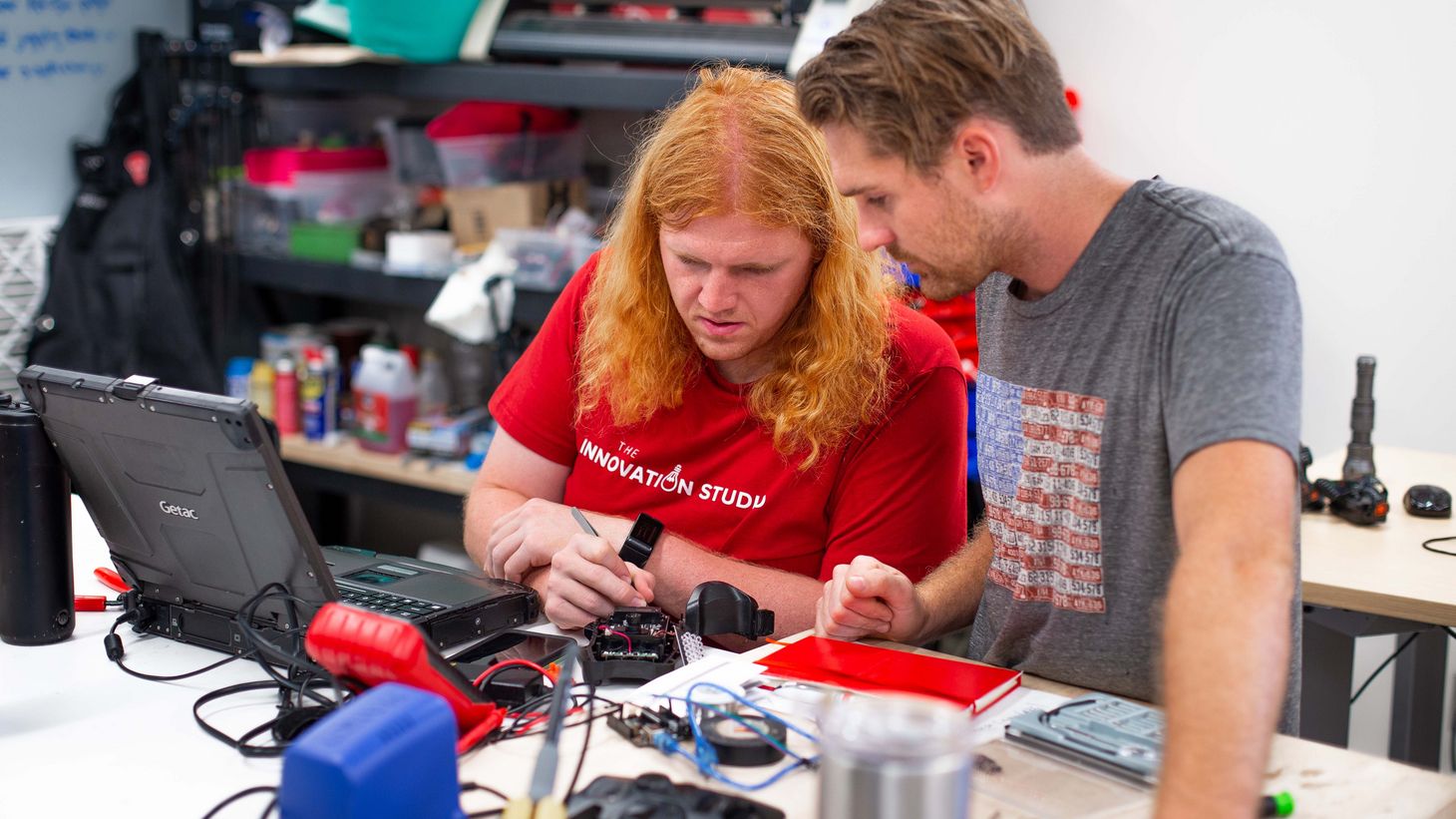 The Innovation Studio – Mirror Lake and beyond!
by Ali Miller
The partnership between Ohio State's Translational Data Analytics Institute (TDAI) and the College of Nursing's Innovation Studio began in spring of 2018. Faculty and staff from TDAI, History of Art, and Data Analytics in the newly renovated Pomerene Hall began talking about how to host the Innovation Studio, our moveable maker space, in the building's three-story atrium. What resulted was even better: a permanent Innovation Studio in Pomerene Hall named the Innovation Studio – Mirror Lake.
With five new classrooms and open team spaces for research, Pomerene Hall was quickly becoming a hub for learning and discovery, and the addition of the Innovation Studio – Mirror Lake was a perfect fit.
"Partnering with the Innovation Studio has enabled TDAI to support student and faculty projects that advance human safety, map glacier loss in the mountains in Peru, and enhance care for the aging population. They are projects that fully embrace the ideal of utilizing data for social good – which is what translational data analytics is all about," said Jenna McGuire, associate director of TDAI.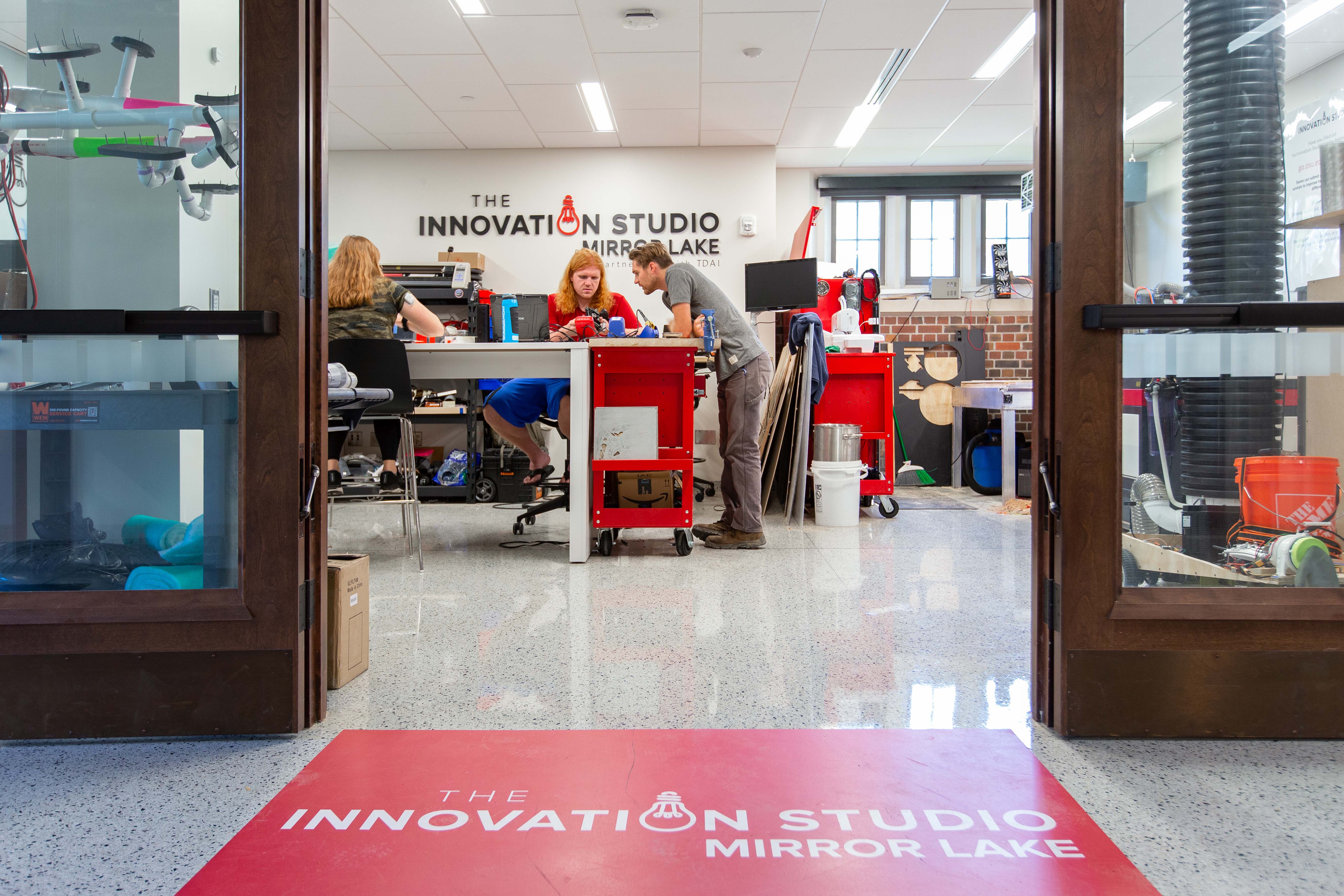 ​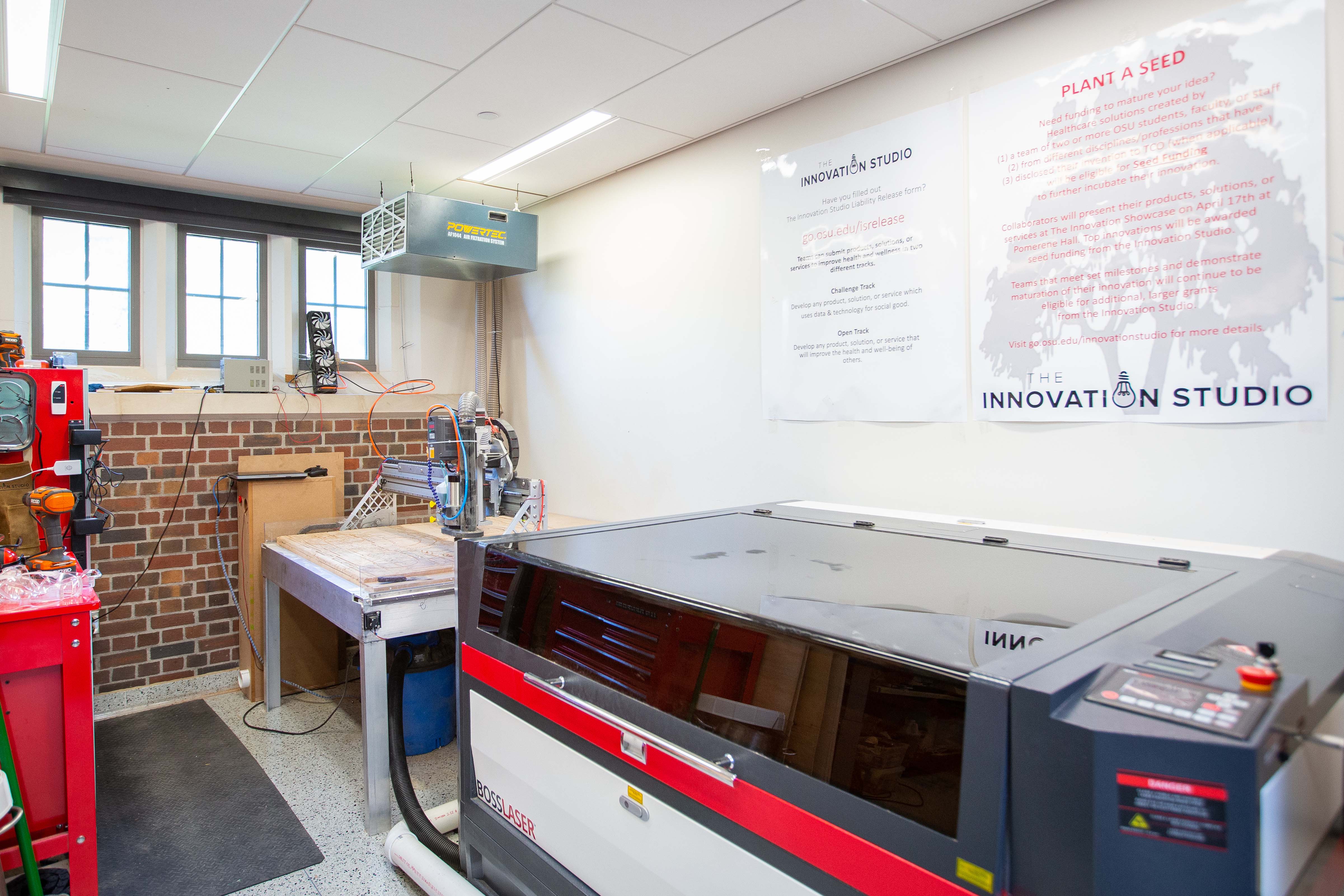 ​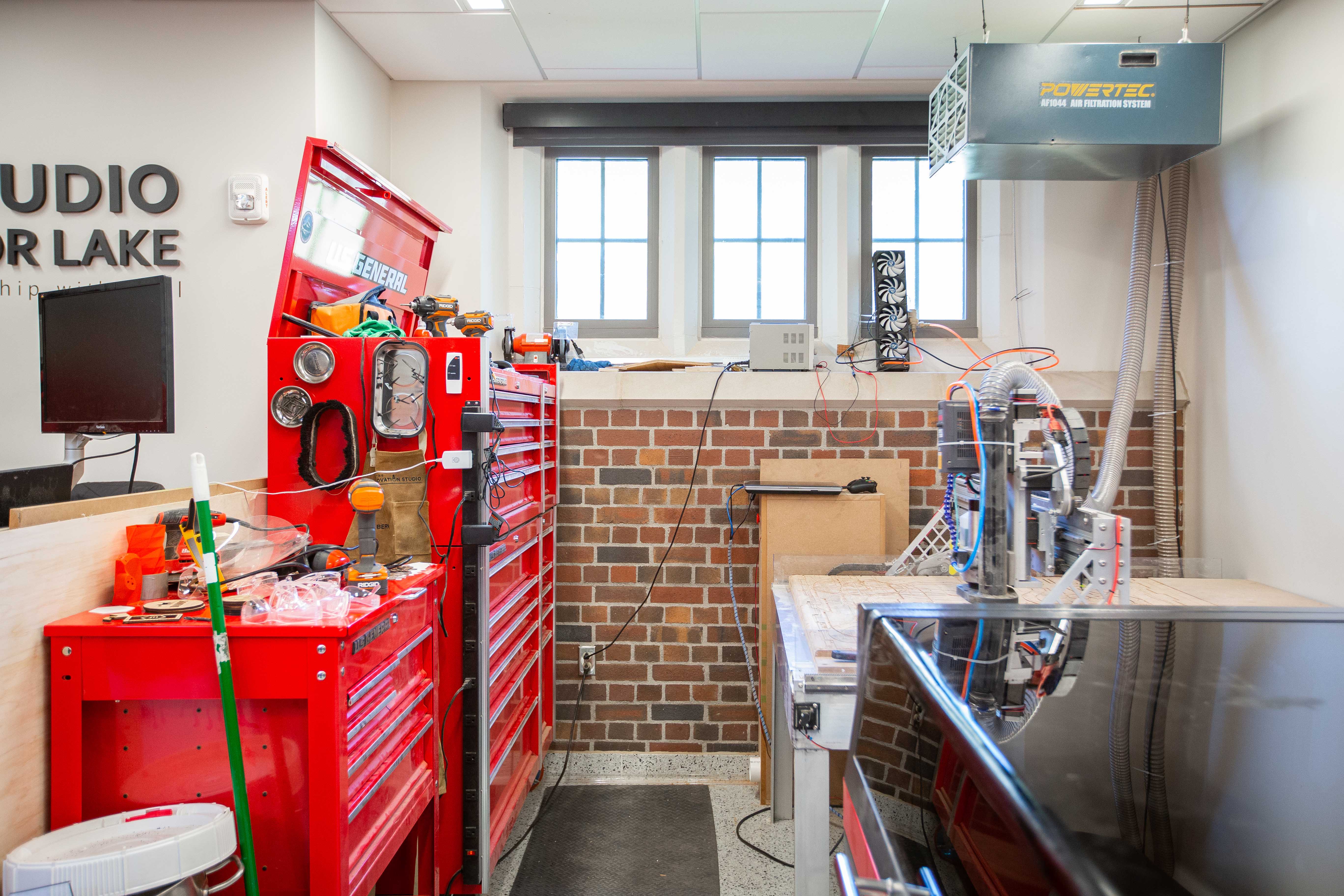 ​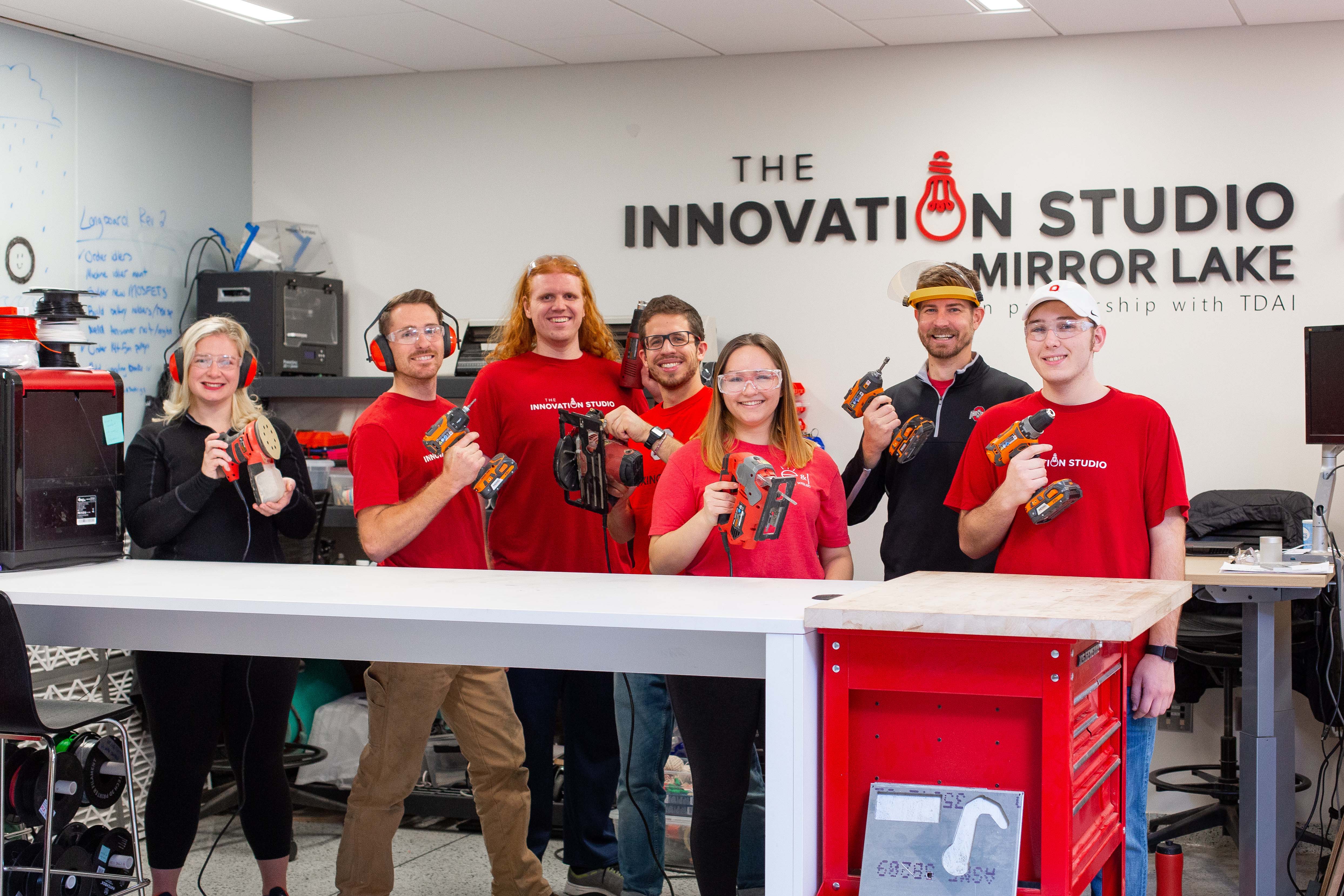 ​
The Innovation Studios are maker spaces housing an array of prototyping tools, including 3D printers, laser cutters and an embroidery machine. The studios host workshops with topics such as product design, pitch development, interprofessional collaboration and maker skills, and provide project mentors and daily technical support. The moveable Innovation Studio travels across campus to help foster interprofessional collaboration while the Innovation Studio – Mirror Lake is an extension of the movable maker space, creating next-stage prototyping and interprofessional collaboration in a fun and engaging environment in Pomerene Hall.
The permanent location for the maker space allowed the College of Nursing to hire student workers to continue to ignite their passion for healthcare innovation. "As a computer science student, I often feel that there are not many opportunities to be in a workshop and physically build projects, and I find it especially hard to invest my time in hardware/mechanical builds since very often software projects don't carry any extra cost. The Innovation Studio helps people get over barriers of entry like these and allows people to focus on their ideas, widen their frame of possibility, and build something amazing," said Kelly Wu, student worker at the Innovation Studio – Mirror Lake.
The Innovation Studio continues to expand! With the renovation of Newton Hall, the new Innovation Studio HQ will be developed, allowing innovation to be at the forefront of how students, faculty and staff continue to dream, discover and deliver healthcare solutions.
---