Image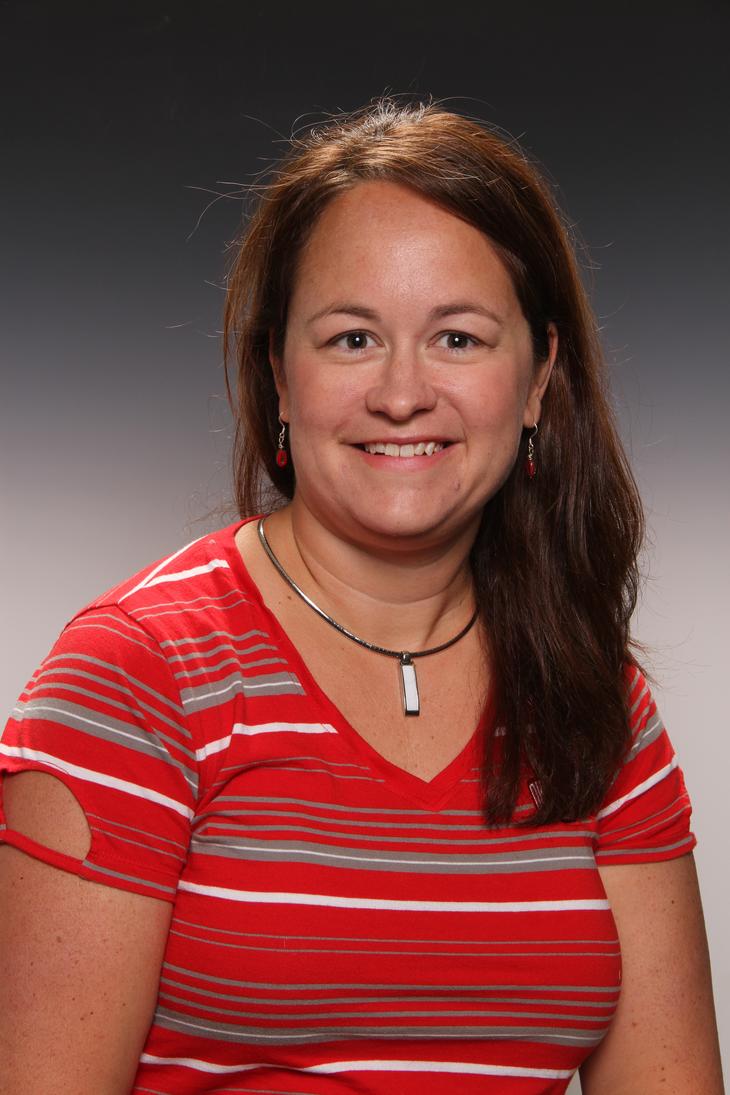 Credentials
DNP, APRN-CNP, CHSE | Evidence-based Practice (CH)
Assistant Professor of Clinical Nursing
Director, Family Nurse Practitioner Specialty Track - Online
Address (Line 2)
1585 Neil Avenue
Kelly has been a Family Nurse Practitioner since 2006 working in both urban and rural family practice. She has been teaching Nurse Practitioner students since 2011. Kelly finished her Doctor of Nursing Practice degree in December 2018 through the University of Kansas School of Nursing and completed her BSN and MS in Nursing at the University of Missouri-Columbia. Her DNP project focus was on a toolkit to support primary care providers with evidence-based practice resources for care of patients with non-alcoholic fatty liver disease (NAFLD).
Teaching responsibilities

N7450: Pathophysiology of Altered Health States
N7268.01, 02, and 03: Advanced Nursing Practice FNP Clinical Practicum I-III
N7410: Advanced Health Assessment
N7470 Advanced Pharmacology in Nursing
NRSPRCT 8897: DNP Practice Inquiry II

Scholarship

Kelly presents at a variety of nurse education and primary care conferences and has authored peer reviewed journal articles and textbook chapters. Her doctoral project was focused on nonalcoholic fatty liver disease.
Certified Healthcare Simulation Educator, Society for Simulation in Healthcare (2020)
Evidence Based Practice certification, Fuld Institute for EBP (2019)
DNP, University of Kansas School of Nursing (2018)
Health Professions Educator Certificate, University of Kansas School of Nursing (2018)
MS(N) Family Nurse Practitioner, University of Missouri-Columbia School of Nursing (2006)
BSN, University of Missouri-Columbia School of Nursing (2001)
FNP certification by American Nurses Credentialing Center
ACLS/BLS certification by American Heart Association
News
by Pat Ford-Roegner
Lurking right behind the COVID-19 pandemic is another major killer: the seemingly unstoppable incidences of violence by Americans on one another. Most recently, we witnessed senseless shootings in areas including Atlanta, Austin, Boulder, Chicago, Columbus, Indianapolis, Kenosha, WI and Orange County, CA. Major cities are experiencing a steep rise in gun violence. My hometown of Philadelphia reels daily from violence. Innocent children are frequent victims.
The events themselves are horrific, but only part of the story.
OHIO-Nurses are up against major obstacles every day: workplace violence; burnout; unsafe staffing; COVID-19; and other traumatic events. Many of these have a lasting impact that go beyond the bedside, leading to moral injury within the profession. Moral injury, often described as a consequence of continual acts that go against one's morality, is a phenomenon sweeping the profession, which is why the Ohio Nurses Foundation announced today the winners of a $100,000 award to support important research on moral injury in nursing.
Calendar