Image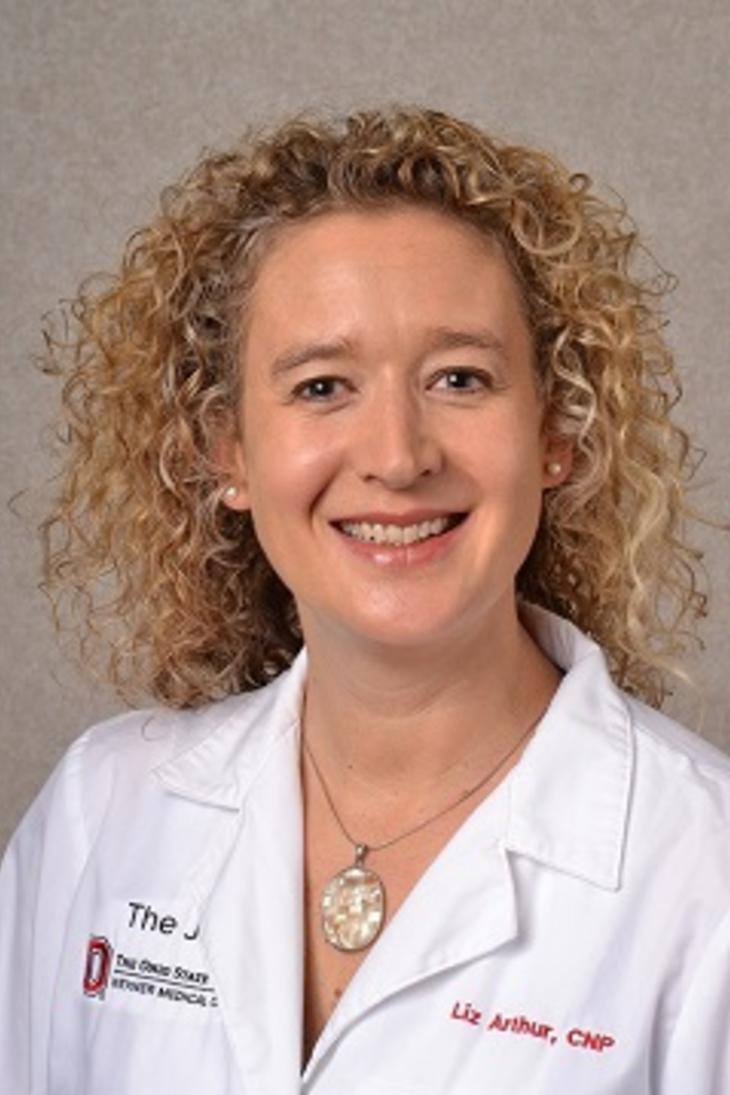 Credentials
PhD, APRN-CNP, AOCNP®
Research Assistant Professor
Arthur is a health behavior scientist whose research specializes in cancer survivorship and supportive care in oncology. Current projects investigate novel approaches for interventions to address sexual well-being in women treated for cancer and their partners, to implement survivorship care plan recommendations in older adults, and understand biopsychosocial outcome patterns in young adults diagnosed with cancer. 
Arthur, E., Wills, C., Browning, K., Overcash, J, and Menon, U. (2018). The Self-Efficacy to Communicate about Sex and Intimacy (SECSI) Scale: Psychometric assessment in women treated for cancer. In review for publication to Supportive Care in Cancer.
Arthur, E. and Kamen, C. (2018). Hidden Patients, Hidden Partners: Prostate Cancer Care for Gay and Bisexual Men. Oncology Nursing Forum, 45(4), 435-438. DOI: 10.1188/18.ONF.435-438.
Arthur, E., Wills, C., and Menon, U. (2018). A systematic review of intervention research for sexual wellbeing in women treated for gynecologic, anal or rectal cancer. Oncology Nursing Forum, 45(4), 469-482. DOI: 10.1188/18.ONF.469-482.
Cellular Aging and Self: The Molecular Clock and Health Outcomes of Young Adult Cancer Survivors, submitted for R21 funding 2.16.2019. Sucheston-Campbell, L (PI), Coss, C (PI), Krok-Schoen, J (PI), Arthur, EA (co-I), Grignol, VP (co-I), and Schnell, PM (co-I).
Exploring older cancer survivors' assessment of telehealth to optimize health outcomes: A pilot study, drafted for submission 3.25.19 for the Ohio State Institute for Population Research Seed Grant. Krok-Schoen, J (PI), Arthur, EA (PI).
Development of a Couples-Based Intervention to Address Sexual Distress After Breast Cancer Treatment, drafted for submission 6.12.19 for R21 funding Arthur, EA (PI), Lustberg, M (co-I), Wills, CE (co-I).
News
by Pat Ford-Roegner
The World Health Organization (WHO) declared 2020 the Year of the Nurse and Midwife in honor of the 200th birthday of Florence Nightingale, the founder of modern nursing. Nightingale became the first female member of the Royal Statistical Society because of her ability to use data to create new standards for sanitation in the army and beyond, thereby decreasing the death rate.
All-virtual summit hosted by The Ohio State University to focus on promoting and protecting the well-being of healthcare professionals and students
VADM Jerome M. Adams, MD, MPH, Surgeon General of the United States, will deliver remarks Thursday morning to kick off the second biennial Summit on Promoting Well-Being and Resilience in Healthcare Professionals hosted by The Ohio State University. Nearly 400 participants from 35 states, the District of Columbia, Canada, St. Martin and Sint Maarteen are expected to attend the all-virtual event on October 21-23.
Calendar