Image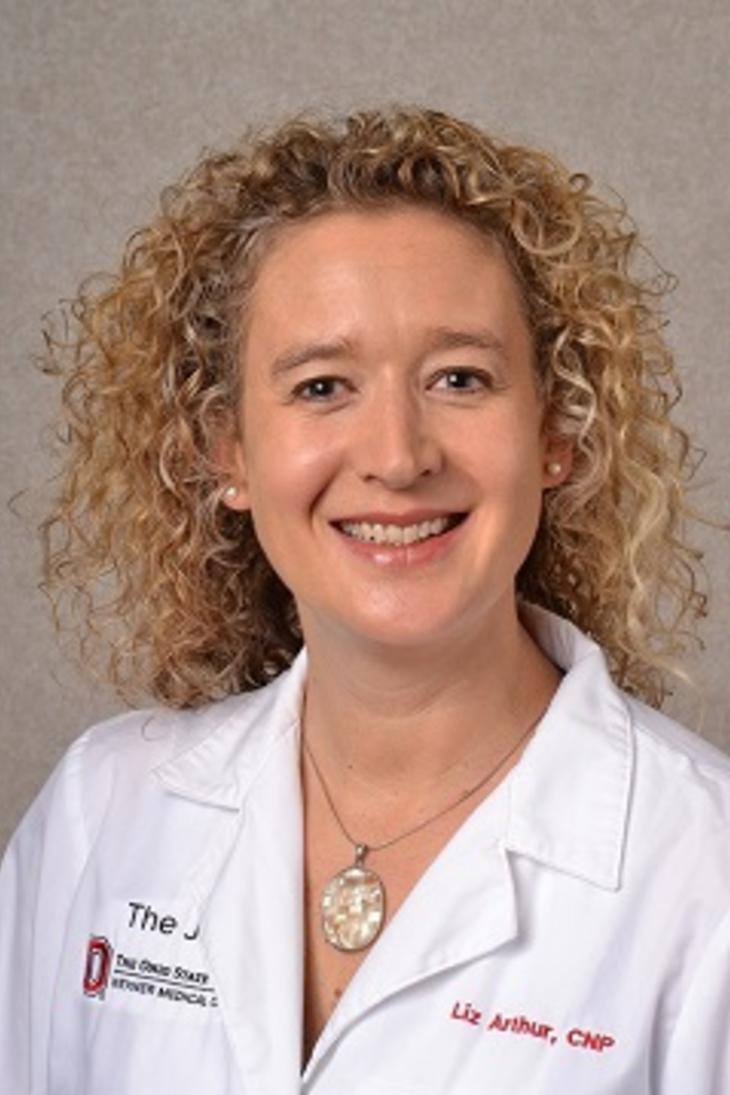 Credentials
PhD, APRN-CNP, AOCNP®
Research Assistant Professor
Arthur is a health behavior scientist whose research specializes in cancer survivorship and supportive care in oncology. Current projects investigate novel approaches for interventions to address sexual well-being in women treated for cancer and their partners, to implement survivorship care plan recommendations in older adults, and understand biopsychosocial outcome patterns in young adults diagnosed with cancer. 
Arthur, E., Wills, C., Browning, K., Overcash, J, and Menon, U. (2018). The Self-Efficacy to Communicate about Sex and Intimacy (SECSI) Scale: Psychometric assessment in women treated for cancer. In review for publication to Supportive Care in Cancer.
Arthur, E. and Kamen, C. (2018). Hidden Patients, Hidden Partners: Prostate Cancer Care for Gay and Bisexual Men. Oncology Nursing Forum, 45(4), 435-438. DOI: 10.1188/18.ONF.435-438.
Arthur, E., Wills, C., and Menon, U. (2018). A systematic review of intervention research for sexual wellbeing in women treated for gynecologic, anal or rectal cancer. Oncology Nursing Forum, 45(4), 469-482. DOI: 10.1188/18.ONF.469-482.
Cellular Aging and Self: The Molecular Clock and Health Outcomes of Young Adult Cancer Survivors, submitted for R21 funding 2.16.2019. Sucheston-Campbell, L (PI), Coss, C (PI), Krok-Schoen, J (PI), Arthur, EA (co-I), Grignol, VP (co-I), and Schnell, PM (co-I).
Exploring older cancer survivors' assessment of telehealth to optimize health outcomes: A pilot study, drafted for submission 3.25.19 for the Ohio State Institute for Population Research Seed Grant. Krok-Schoen, J (PI), Arthur, EA (PI).
Development of a Couples-Based Intervention to Address Sexual Distress After Breast Cancer Treatment, drafted for submission 6.12.19 for R21 funding Arthur, EA (PI), Lustberg, M (co-I), Wills, CE (co-I).
News
The need for human touch is universal among critical care patients and is an important component of the nurse–patient relationship. However, multiple barriers to human touch exist in the critical care environment. With little research to guide practice, we argue for the importance of human touch in the provision of holistic nursing care.
The five-year, $3.13 million grant will deploy social-assistive robots at Ohio Living Westminster-Thurber and Chapel Hill Community in Canal Fulton near Canton for an eight-week trial. The study is aimed at curbing loneliness and apathy in older adults, especially for those with dementia.
Calendar